February 10, 2021.
If you're unhappy with the state of your carpet because they look old and sad, you need expert carpet removal services to get fresh new carpets installed. A brand new carpet will give your home a whole-new-world kind of vibe. At Jiffy Junk, we know that carpets add character to any property, so we offer top-notch carpet removal services to set you on the right track.
Carpet is one of the more widely used items in any home. When you analyze everything, you'll realize that your carpet is one of the biggest pieces in your home. Moreover, carpets offer cushioning and comfort. This ground covering adds padding so the ground you walk on won't feel rough, and it provides much-needed insulation to help keep you warm and cozy.
What Carpet Removal Will Cost You
Since carpets usually cover a huge surface area of your home, replacing them will cost you hundreds to thousands of dollars. At Jiffy Junk, one of our team's expertise is carpet removal, so we're very much experts on the subject.
Typically, the price you spend depends on:
● The number of square feet you need to cover

● Carpet quality and brands you prefer

● Rates of removal and installation

● The time of the year you buy carpet

Keep in mind that stores don't set carpet prices in stone. Just like the stock market, the prices fluctuate. You'll find that with this piece, you can have a little wiggle room to negotiate. In the same token, you can also wait for sales as most carpet stores offer promotions and sales in different cycles throughout the year.  
Carpet pricing depends on the law of supply and demand. When the demand for new carpet becomes low, stores usually put them on sale. Hence, you can negotiate a better deal this way. In contrast, if the demand remains high, you can expect to fork out the highest carpet retail prices. 
With the right information, you can make a penny-wise decision – wouldn't want to be in a position to save? Your carpet purchase will always equate to a major investment. Thus, it would be best to know when to time your purchases so you can get the best deals.

Carpet Removal: The Best Time to Buy a New One
Usually, carpet demand and prices plummet when people don't have time for remodeling projects. It's noteworthy that we tend to remodel when the weather is warm. With the law of supply and demand, you can expect carpet prices to remain high in the summer.
Spring Sales for Carpet Replacement
Consequently, the best months to shop for a carpet falls around mid-May to June, when summer hasn't peaked yet. Firstly, these months include Memorial Day events and vacations. It means your family schedule gets a reprieve as school winds down. Secondly, these months of late spring means you bypass the tax refund crowd. And last but not least, you can skip the crowds looking to remodel their homes in the summer.
Spring holds the tag of being the best time of the year for carpet removal and replacement. In other industries, they don't introduce new products at this time. However, for the carpet industry, they introduce their new collections and product lines during these months in various trade shows across the country. Once they unveil the new items, they begin sample distribution. After the new stuff hits the shelves in spring, most sellers run new product specials to promote them.  
Holiday Sales for Carpet Replacement
At Jiffy Junk, we know that another great time to avail of our carpet removal services and install a fresh one happens during the holiday season. The holidays offer the best rates because the demand during these seasons remains at an all-time low. After all, the house becomes busy because your kids enjoy their winter breaks.
Additionally, many people travel to visit their families for the yuletide season. Money becomes tight after purchasing Christmas gifts or tokens for Hanukkah. Most families also stress out decorating their homes and attending holiday parties. Usually, you find yourself rushing and prepping during the holidays and wintertime. Just like you, others put off home projects because it's the last thing on their to-do list. 
Therefore, most carpet stores looking to make a sale drop their prices. Expect holiday carpet promotions! Usually, the biggest sales happen from December 21 to January 14. If you find yourself serious about total carpet removal and replacement, you must do your carpet shopping on these important dates. You can expect the biggest savings at this time. 
Moreover, you can even try asking for further discounts as carpet sales associates turn desperate looking for a Christmas commission and bonus. Retailers also want to clear out their old inventory so they can make way for new products for spring. To facilitate faster turnaround, they offer sales. So a new carpet may indeed be the best for this time of the year. New Year, new carpet! During this cold season, you can save hundreds and even thousands of dollars on great deals. 
Buying During The Other Seasons
If spring and the holiday sales are the best time to purchase carpets because of deals, it doesn't mean you can no longer perform carpet removal and replacement during the other seasons. At Jiffy Junk, we remove carpets all year round. Let's take a look at the two other seasons when it comes to this niche:
For retailers, summer sales slow down because people go away on vacation. In the same token, most people turn their attention to outdoor projects like sprucing up patios, painting exterior walls and working on carpets. However, since home renovation remains high on the list of priorities, carpet sales skyrocket, so the prices of materials also increase. In terms of making purchases, summer may not be the best time to make a deal. 
On the other hand, you may take advantage of a discount on installation because the weather outside is pleasant for workers. You can enjoy a faster turnaround for workers who perform the removal, measurement, and installation of carpets. Furthermore, working on home projects during the summer months is generally more pleasant.
When fall rolls in, carpet retailers also experience a burst in sales. Before the weather outside becomes frightful in winter, homeowners pay attention to interior projects. In general, people stay indoors the cooler it becomes. Consequently, they spruce up the space they'll be staying in. Similarly, you may be in the same boat because you also want your house to look best for family and friends who will come over for the holidays. 
As a result, fall morphs into the busiest season for carpet sellers. Since booking becomes aplenty, you may need to wait. Apart from that, since sales skyrocket, you may not enjoy deep discounts because of the increased demand. But fret not and keep an eye out for:
● Rebates
● Carpet coupons
● Holiday sales like Black Friday
● Other promotions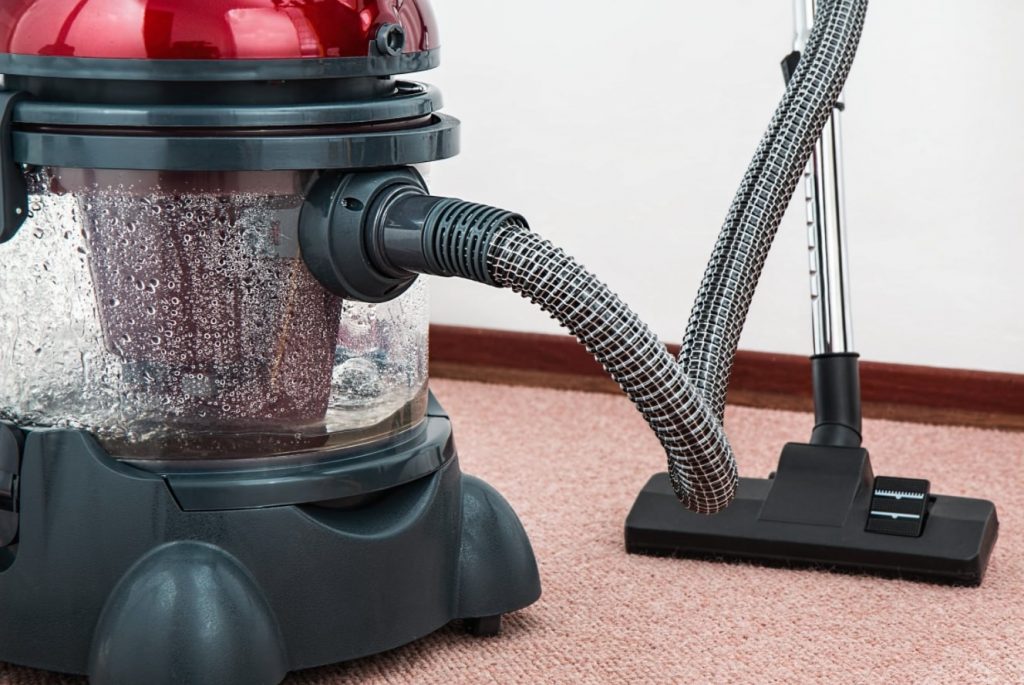 When to Consider Carpet Removal
If you have a brand new home or you've recently revamped your carpets, then you may not have to deal with total carpet removal and replacement. Should there be spills and spots, you can still try a professional shampoo and deep clean service to take out the stubborn stains. 
In contrast, if you will rent a new place or move into a second-hand property, you need to assess if you need complete removal and new installations. You need to make this decision before moving in. After all, it would be a major headache if you need to deal with carpet replacement after you already moved in. 
To help you out, take a look at these red flags. All these signs indicate that your old flooring needs total carpet removal and installation. In the following scenario below, you may find that the best solution entails getting fresh new carpets. After all, it becomes too cumbersome to treat carpets that are beyond repair. 
1. Exhibits Significant Wear and Tear
Though you may perform routine maintenance on your carpets, you can't fight time. Even with the best protective services, carpets wear out. With constant use and passage of time, fibers break down. Carpet deterioration is not a matter of if but when. Usually, high traffic areas begin to look thin and dirty. You can experiment with an area rug to hide the damaged part. Additionally, you can try to move around furniture to camouflage any damaged parts. 
However, you will eventually need to replace them. That's a fact! Your old carpet will continue to wear out fibers that lose their fluff and become matted. In this scenario, even professionals cannot breathe life to make your old carpet look new. When you just bought a property with too many carpet stains and tears, cleaning and restoration must take a backseat to carpet removal and replacement. Getting fresh carpets to make more sense and provide more value in this instance.  
2. Emits Nasty Odor
Though carpet cleaning can prevent odor build-up for most properties, it won't always work. If you've acquired a property with stinky carpets, you may have no choice but to go for carpet removal and replacement. Unfortunately, people don't possess the same cleanliness and hygiene habits. Thus, some homes never received regular professional carpet cleaning. 
Noteworthy, once odor sets in, professional services can no longer take it out effectively. Carpet stench builds up from spills and pet/kid potty accidents. Some wet elements may have already soaked deep into the padding. Hence, this area could be infested with mold and mildew. With this yucky gunk in your padding and floorboards, carpet removal offers the best solution to take away the pungent stench. 
3. Feels As If Padding is Worn Out
Carpet padding offers cushion, support, and comfort. Though the surface may still look visually-appealing, it won't be surprising that the padding beneath becomes worn out after years of use. Consequently, your carpet may no longer offer protection and feel uncomfortable. You will feel discomfort when you walk on it as it no longer provides a sound foundation. 
Moreover, worn padding equates to tons of creaking noises when people walk on the floors. Hence, the padding cannot do its job effectively. On top of that, you may notice carpet wrinkles and uneven spots which could lead to tripping and falling. When you notice this, call us at Jiffy Junk so we can help you remove the offensive carpet in a jiffy.
4. Leads to Severe Allergies
Though regular cleaning routines help manage allergies by taking out dust, they still build up over time. Moreover, some second-hand or leased properties have never received professional maintenance. This situation leads to allergic rhinitis, asthma, sinusitis, dermatitis, etc.
Keep in mind; old carpets possess broken fibers. When this happens, your carpet can no longer deflect dirt, dust, and other debris well. The only way to get rid of the compounded allergens is via replacement. If you intend to buy a new carpet, invest in one that contains built-in qualities that ward off allergens. 
5. Shows Outdated Styles 
Sadly, carpet cleaning and even repair cannot give your old carpets a fresh and modern vibe. If you have outdated carpets that date back to the 60s, you have no other choice but to get a new set.
Instead of dealing with your unsightly, old carpet daily, help your mental health by buying a replacement. New, modern carpets will uplift your space and match your decor. It's a worthy investment that makes your house homier. Best of all, it increases your home's property value. 
Carpet Replacement Take-Aways
Carpets are not just floor coverings that offer style and visual aesthetics. They provide a lot of functionality you need to make your life comfortable. Carpets offer comfort, insulation, and deter noise. As such, you need the best carpet removal service – like ours – to take out your old carpets. You also need to purchase the best carpets for your home because so much family bonding happens as you laze on your floors. Remember, if you need to make this major change, knowing the best time to buy your carpet can save you tons of dollars. Buying at the right time assures you can enjoy the best carpet quality and styles without breaking the bank.