July 1, 2017.
Are you ready to reclaim valuable square footage in your home? Whether you're in need of a more organized storage area or you have dreams of a new living space, your basement is full of potential. If it's also full of unused items and clutter, however, your first order of business is sorting and clearing to make space for executing your plans.
Basement Cleaning Can Be A Headache
Although basement cleanouts will give you more space, it is a time-consuming project that will give you a headache. It's not an easy task because you've got years of accumulated possessions to declutter and organize. For this reason, it's best to leverage professional basement cleaning.
Our Basement Cleaning And Sanitizing Services
Unfinished Basement Cleaning
If you just had your unfinished basement remodeled, it is inevitable to have construction debris. Take advantage of our unfinished basement cleaning services and remodeling debris removal. You can only achieve your goal to have a neat basement when you remove all the junk down there.
Basement Junk Removal
Basements are the repository of unused stuff like old toys, exercise equipment, sporting goods, etc. It is a hassle to deal with them because you will upset layers of dust or even pests that may have taken residence in your basement. Hence, you need professional basement cleaning and junk removal.
Flooded Basement Cleanup
During inclement weather, the basement is the first to get flooded. It is also prone to floods when water pipes leak. When this happens, call our basement cleanup service. Our team will clean up your flooded basement with a pool pump, a wet/dry vacuum, or a mop and bucket.
Annual Basement Cleanup
Take advantage of our annual basement cleanout services. Refresh your basement yearly to avoid junk and dirt accumulation. Remember, the longer you neglect something, the harder it is to clean. Make it a point to spring clean periodically so you can let go of junk that weighs you down.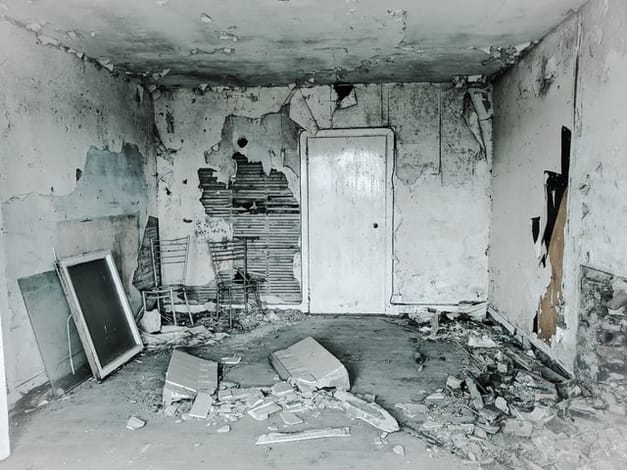 Benefits of Basement Cleaning
Reclaim Space
A cluttered basement full of junk equates to unusable space. Don't waste square footage in your home because of things you don't use. Instead, reclaim this area by clearing out clutter. From there, you can transform your basement into liveable space once again. Taking advantage of our basement cleanout services allows you to make your home life better.
Eliminate Allergens
When you've got a disorganized basement that you rarely use, you can count on it to accumulate dust. Pests may also live there. Besides, the location of basements make them prone to dampness when not used. Sadly, moisture equates to mold and mildew infestation. Call our team for rescue! Our deep cleaning services include sanitizing, disinfecting, and allergen removal.
Improve Air Quality
Basements suffer from bad air quality because of poor ventilation. Since its location is underground, it is natural for basements to hardly get sufficient fresh air from outdoors. Hence, pollutants build up in higher concentrations. You need basement cleaning services to remove these impurities with their professional grade dehumidifier, disinfectants, and sanitizers.
Pest Control
The main reasons why basements become a pest haven are the dampness and darkness. Pests like millipedes, pillbugs, crickets, roaches, etc. thrive in this environment. The underground location of the basement also makes it easy for pests to infiltrate the place. Fortunately, you can count on our services to take out junk along with pesky pests in your basement.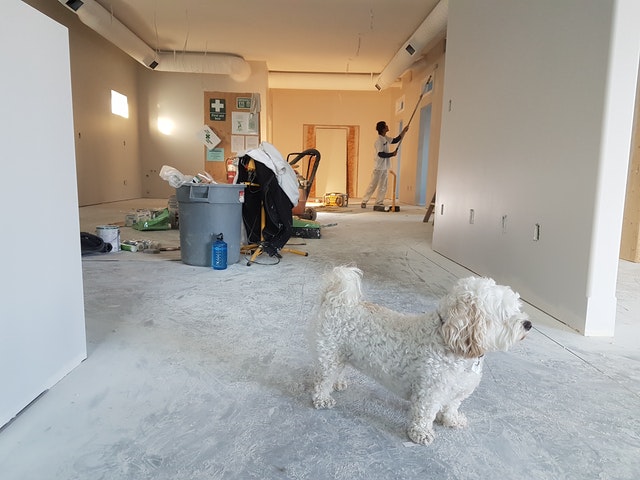 Expose Other Underlying Problems
Investing in professional basement cleaning will uncover underlying issues that can potentially threaten your health and damage your home's structures. Apart from getting rid of unwanted pests, we identify sources of dampness and plug the leak. Count on us to make repairs. We seal visible holes and tiny cracks, which pests use as their entry way.
How to Prepare for Basement Cleaning Services
The longest journeys begin with a single step, and your basement project is no exception.
Sort out Unwanted Items
Start in one area, and don't move on to another until everything is separated into three categories: things you want to keep, things fit for donation, and items to be discarded. For each item you plan to keep, make a mental note about where it will belong in your home. If you don't have an immediate use for something, or at least an idea of where it can be placed to avoid adding to clutter in the main areas of your home, consider donating or discarding.
Prepare Items for Donation
Much of your basement clutter is also likely to be in good, serviceable condition. Clothing your family has outgrown or that's no longer in style, old household items you've upgraded and not discarded, and other serviceable items should be donated, if possible. Give those items a new chance at life while helping someone less fortunate and reclaim your space. Everyone wins!
Salvage Items That Can Be Repaired
If you're like most people, a substantial percentage of the things in your basement are damaged or not operating properly. You've stored them in the basement with plans of restoring them to their former glory, but never got around to doing the work. Commit to repairing these items and get them out of your basement. The longer they gather dust, the less likely you are to give them the attention they need. Items with sentimental value may be worth saving, but there's no shame in discarding a broken, unusable item to which you're not even emotionally attached.
How about Electronics And Hazardous Junk?
Electronics require specific attention in terms of recycling and disposal due to the potential for hazardous materials. This means you'll need to find specialized drop-off centers for your electronic waste, along with donation centers for the items with remaining useful life. This is where working with a professional service can make all the difference.
Streamlining the Process with Basement Cleaning Services
Separating all the items in your basement into three piles is only part of the job. Once you've separated the things you'd like to donate from the things that should really be discarded, it's time to track down the relevant services and drop-off centers.
Jiffy Junk's trained technicians will come to your home or place of business to provide comprehensive basement cleaning services. We'll haul away all your unused belongings, dropping them off at the appropriate locations so you don't have to spend valuable time seeking them out yourself, providing you with our white-glove service. We even uninstall broken or unused electronic items, so you don't have to. Let us help you turn your basement into a clean, organized area of your home.
Call today: 844-543-3966.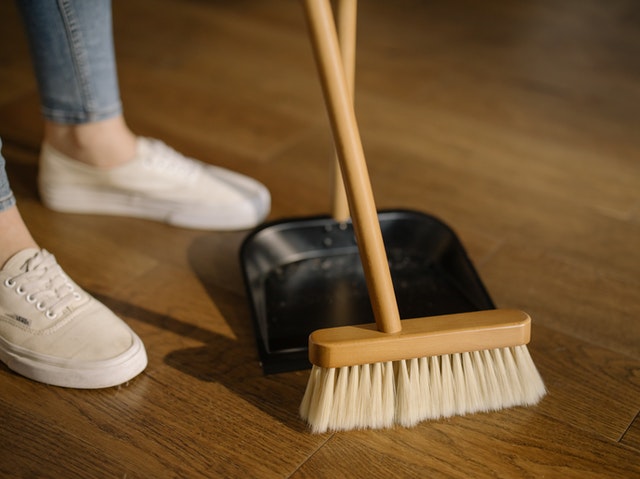 Basement Cleaning FAQs
How Do You Disinfect a Concrete Basement Floor?
You can disinfect concrete with ammonia, dish soap, and water. Then, with a nylon brush, use this solution to scrub the floors. For best results, it is best to call on professional basement cleaners.
How Much Does It Cost to Drain Flooded Basement?
The standard rate of pumping out water and drying your basement will start at $500. The rate will vary based on the size of the basement and amount of water damage.
How Much Do Cleaning Services Typically Cost?
The price boils down to the size of the basement, how much clutter you have, and how much you need to throw. But typically, basement cleaning services can cost about $375 and up.