May 24, 2021.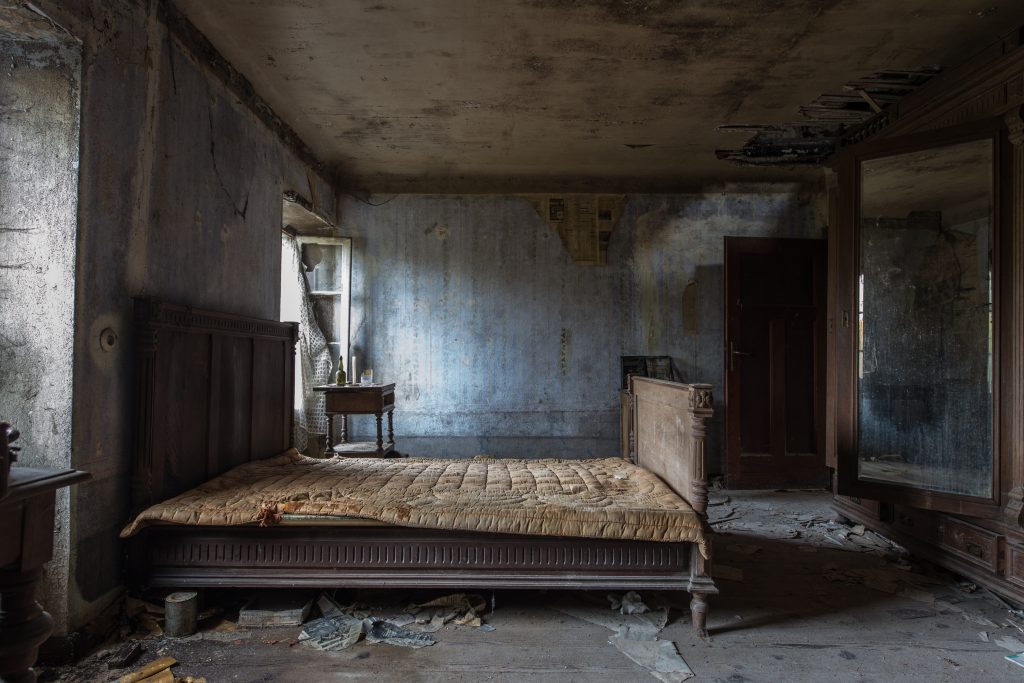 Are you thinking of purging your house of unused furniture that takes up space? Do you want to let go of unwanted appliances that are no longer used? All of these things could be gathering dust in your attic, basement, spare room, or garage. If you have accumulated massive amounts of bulky furniture and even little things over the years, you must seek professional help. Paying for this specialty removal service is a proven efficient method of dealing with such a big mess. 
A junk removal company like ours at Jiffy Junk can help with furniture removal. Remember, pieces of furniture are big, heavy, and bulky. Their sheer size makes it hard for any ordinary person to move them. You compound the problem if you deal with a whole houseful of unused things. If you truly intend to remove furniture and other trinkets in your house and garage, a little planning will go a long way. Let's get started so you can be well on your way to a home that's spic and span. 
Top 4 Furniture Removal Tips to Keep Your Home Clean
When you intend to move big furniture pieces or appliances, you need to plan ahead. After all, failing to plan is planning to fail. With the right preparation, you can be organized and stay on top of your game. Our expert crew has compiled these top furniture removal hacks to help you. Sticking to them will make your cleaning process a little bit swifter and easier. Take a look at them below:
1. Conduct an Inventory of Your Pieces
Take a detailed inventory of all the furniture pieces you want to remove from your home and garage. When you know which items to take out, you can formulate a rock-solid furniture removal plan. From there, you can figure out what to do with the items. You've got the following options:
Sell the decent pieces

Discard the ugly ones

Donate the slightly used items

Keep the hidden-treasures 
If you decide to junk your broken pieces, our Jiffy Junk team can help you out. In the same token, we can also bring the pieces you want to donate to the charity of your choice. All of this is a part of our service. When you hire us, you don't have to worry about those little details. We will do the worrying for you. You save your energy and gas by throwing the pieces away. Most of all, you won't injure your back in the process. After all, we've got the tools and equipment to take out bulky pieces seamlessly.
2. Plan a Moving Schedule 
When you do furniture removal and clean up your home and garage, you need to set aside a day to get things done. The more pieces you have, the longer it will take. Similarly, the bulkier your items, the more time you must allot. Some prefer to do it in one go to get it over as quick as possible. On the other hand, others like to tackle the problem over a few days. It all boils down to personal choice, so do what works for you. 
3. Measure the Items 
If you intend to do a DIY, you must measure the big pieces to determine if they can fit through your entryways. You may have to disassemble some pieces to make the furniture removal process a breeze. After all, you wouldn't want to damage and scratch your doorjambs. Take the following steps: 
Remove furniture drawers, legs, doors, and other detachable parts to lighten your load. 

Put these items together in one box. 

Label the box to readily find the pieces for reassembly later (this works for those who intend to sell or donate the furniture).

If you intend to donate or sell, you may have to prep those parts by placing a furniture pad or moving blankets to protect from scuffing. 
4. Call the Pros for Help
If all those sound cumbersome to you, calling a professional furniture removal team is your best bet. You save time and energy with expert help. For instance, our junk hauling company has the right tools and equipment to remove your heavy furniture. Don't stress yourself out and prevent bodily injury. After all, lifting heavy pieces without using the proper position can lead to neck pain, back strain, and leg cramps. 
With professional furniture removal services, you can avoid unnecessary accidents since trained workers are at your disposal. Whether you intend to clear your basement, attic, or your whole garage, our team will be happy to assist you. We can sort through your hoarded stuff to make your cluttered home a calm, inviting haven. Remember, picking the right team is crucial because you will be inviting strangers into your home. Find one that vets their staff for extra assurance.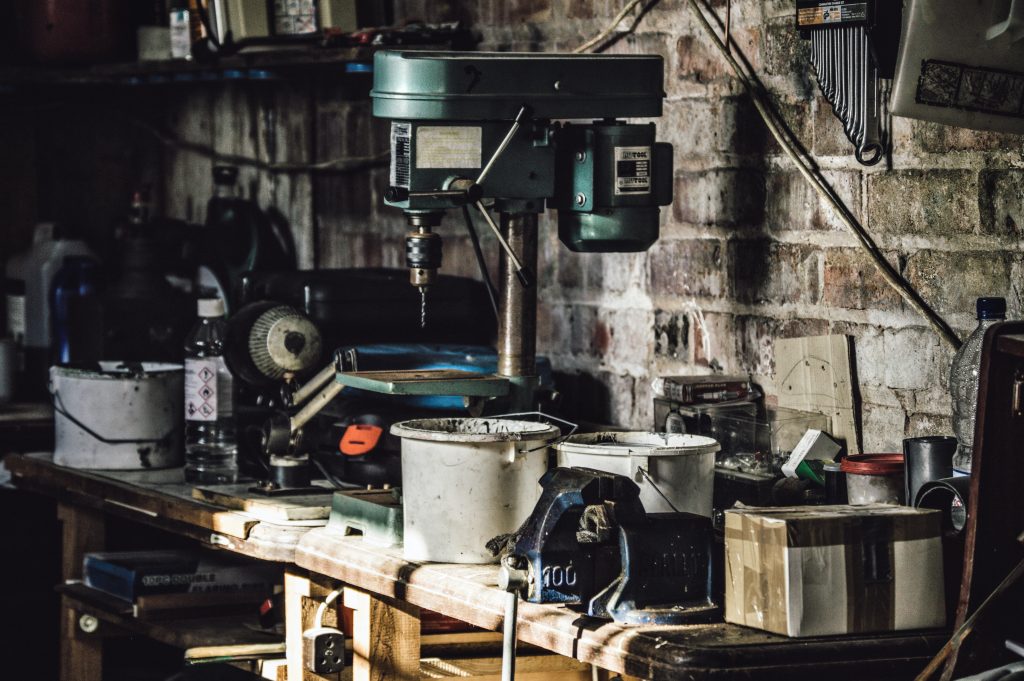 Crucial Hacks to Declutter Your Messy Garage
If you feel overwhelmed and annoyed by all your clutter in the garage, you need to get moving. After all, your garage will not clean itself. When you can no longer park your car inside, that's a major red flag that concrete action must be taken. You need furniture removal and major clean-up intervention ASAP.
Don't wait for spring cleaning season to start your junk removal process. Your family will thank you if you start decluttering right away. The sooner you start, the faster you can finish. Today is a great time to clear out your garage that's filled to the brim with junk. With proper planning, organization, and brawn, you can remove clutter successfully. Here's how you can handle your garage clean-up. 
1. Prep the Materials You Need for Major Cleaning
Before you plunge into the work, you must prepare the necessary things. For starters, you must ensure the following items are within arms reach:
Broom and dustpan

Vacuum cleaner

Thick trash bags

Cleaning rags

Empty boxes

Markers 

Mask 

Goggles (optional)

Bugs spray

Working gloves
Get all these things ready to ensure a seamless garage clean-up. Preparing ahead saves you from stopping to look for things. It will definitely impede delays, allowing you to maximize your time. If you haven't done a garage clean-up in years, you will upset layers of dust. A mask is crucial to protect you from allergies and harmful particulate matter in the air. Additionally, wearing goggles will help prevent eye irritation. Working gloves prove to be essential when dealing with filthy objects.
Prep extra thick and larger trash bags. Choose contractor-grade ones that are more sturdy. You need them for pieces that you intend to throw away. Meanwhile, boxes and baskets will come in handy for sorting your belongings. You can also borrow bins from us at Jiffy Junk. Just chuck in your items directly, and we'll discard them for you. Having the above-mentioned items will make your garage clean up and furniture removal process more efficient. 
2. Assess the Value of Your Things
Though the fastest way to clean up your garage and ensure swift furniture removal is to throw everything, that's not the best method. Firstly, you could end up throwing recyclable items. Secondly, people in need can still use some of your furniture pieces and appliances. Most of all, throwing everything harms the environment because everything will just sit in a landfill waiting to biodegrade. Here are some general rules to help you decide what to keep, give, or throw:
Time: If you haven't used the item in one year, get rid of it. Chances are, you won't use it again anyway. 

Low value: Items that you rarely use need to go because they create clutter. If they're low cost and easily replaceable, letting them go makes more sense. After all, your space also offers value. Instead, buy a better one or borrow should the need arise. 

Mementoes: Garages are packed with mementoes that hold sentimental value. You cling to them because they remind you of loved ones and days gone by. However, you can find ways to minimize clutter. For example, scan the photos and keep them in a cloud. You can also display some figurines in your living room. 
Some people find it really difficult to figure out what to do with their things. For best results, use the Marie Kondo method. Ask yourself if what you're holding sparks joy. If it doesn't, then it has to go because it will only clutter up your space. Remember, a messy home equates to a chaotic mind. 
3. Set Everything In Proper Bins for Easy Sorting
You must set time and space to sort your belongings. Prepping storage bins ahead comes in handy later when you organize your garage. Label them into these categories with the marker:
Keep 

Recycle

Donate 

Sell 

Throw
As you go through all the sections of your garage, put the items you find in the respective categories. Pick a sunny day so you can park things in your driveway. When you do it in an organized manner, sorting becomes less of a chore. Besides, having everything in the open allows you to see if your items are functional, in multiples, or unneeded. 
For the big appliances and furniture, prepare tags so you can stick the labels onto them instead. You may need to call your friends for help discarding the big pieces. You can also call a furniture removal specialist like us because we have the equipment to move stuff. Bulky items require muscle help. In most situation, one or two people can't even do it at all.  
At the end of the day, you may feel amazed at the amount of stuff you've stuffed into your garage. And you will feel grateful to have it neat again. More space, less junk. However, if you do not have the time to deal with it, paying a professional is always a good idea. 
4. Ensure You Regularly Do Swift Realignments
Once you've invested a lot of time and effort in cleaning your garage, you feel the urge to keep it clean for long. Remember, maintaining a clean garage is not a one-day thing. Instead, it's a continuous process because new items will come into your life. However, at times, in the business of your life, you may forget to put things away. Another scenario is taking up a new sport and buying stuff that comes with engaging in it. 
Hence, your garage will never be perfect all the time. Instead, you have to schedule monthly realignments. Committing to clean your garage once a month ensures that the clutter doesn't pile up. Doing quick touch-ups like this will make your life easy because you don't have to deal with years of accumulated junk. Besides, consistently realigning your garage assures you can readily get it back to its organized state, making it a space you love.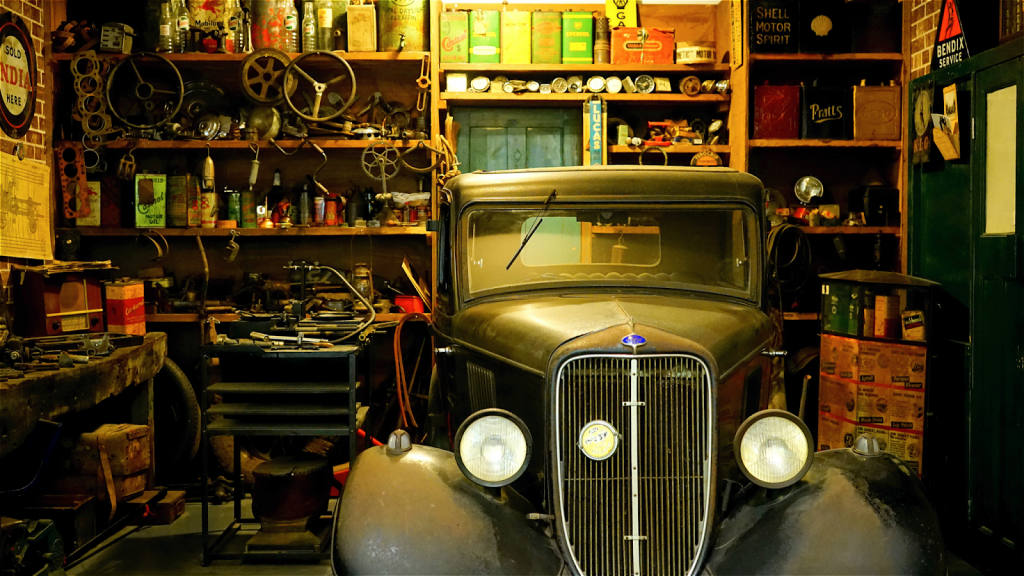 Do Swift Furniture Removal and Discard Garage Junk Efficiently
If you feel like general home and garage cleaning are such enormous tasks because you just have too much stuff, opting for professional garage cleanout is the only way to go. Seeking help to haul furniture and garage junk away will keep your stress levels low. Instead of trying to do it all, pick up the phone and call us at Jiffy Junk. 
Our fully-vetted team is ready to take your unwanted junk. We haul it away on your behalf without decimating your wallet. Best of all, we will cast all your unused items and dispose of them properly, so we don't harm the environment. We make cleaning your clutter a breeze, nipping a potential nightmare in the bud. 
With Jiffy Junk, you can expect honest furniture removal and junk removal services with upfront pricing. We don't include hidden surcharges or fees in our final invoice. Our goal is to streamline and speed up your home and garage cleaning project.
Most of all, we want all our customers to experience the easiest basement, attic, or garage clean-out ever. Just like a moving company, our hauling team will come and move your heavy furniture and appliances for you. Contact us today for a free consultation; then, we can schedule the pickup of your furniture, electronics, other appliances, and more.