February 7, 2020.
When you're in the middle of a big cleaning or organizing project, the last thing you want to worry about is waste management. Still, a lack of planning for disposal can completely derail even the most efficient project, casting doubt on your ability to meet deadlines and stay on schedule. Piles of debris and unwanted items are more than just an impediment to productivity; they can also be a serious safety hazard.
When you're dealing with a mile-long to-do list, you need to be sure your castoff items are as good as gone. Junk removal doesn't have to be complicated or time-consuming. The trick is learning how to choose the option best suited to the unique demands of your individual project.
What Are My Broward County Junk Removal Options?
In order to choose the best option for waste management, you must first have a basic understanding of all your choices.
When a need for waste management arises, most people think of municipal services. After all, they handle your household waste on a weekly basis with ease. But bulk disposal is a bit different from weekly household pickup. The first and perhaps most pressing thing to consider is timing. Broward County Solid Waste and Recycling Services does offer bulk collection, but only once per month and on their schedule. If your project is a time-sensitive one, this may immediately exclude municipal hauling as an option.
Clearing out the estate of a loved one or working to purge items you don't want to take with you before a big move usually means you're dealing with a firm date to vacate the property. You can't wait around for the county's schedule to align with your own; you have to work quickly. If you're fortunate enough to find that both schedules do match up, you're still not out of the proverbial woods. Between restrictions on what items can be collected and ethical quandaries about where they'll end up when it's all said and done, municipal waste management can be fraught with concerns.
If you're in need of waste removal as part of a home renovation project, municipal hauling won't suit your needs at all. Broward County Solid Waste and Recycling Services regulations prevent collection technicians from removing any construction and demolition waste at all, including bricks, concrete and drywall. You're also not allowed to place any debris or waste generated by commercial activity of any kind, including brush or lawn waste stemming from professional lawn care services. Items deemed unacceptable for collection will not be moved to allow collection techs access to acceptable ones. So, you may also find yourself with waste that could technically have been collected left at the curb at the end of the day.
Once you've navigated the ins and outs of what's allowed for bulk collection, you may find yourself thinking your waste is as good as gone. Junk removal isn't as easy as sticking to the rules and hoping for the best. You still have to think about where your items will end up when it's all said and done. In Broward County, many of the items you put out on the curb for collection will make their way to the local landfill.
Towering 225 feet and plagued by constant complaints of foul odors by neighboring communities, Monarch Hill Renewable Energy Park is better known to locals as "Mount Trashmore." This behemoth of waste is home to plenty of items that could have been disposed of more sustainably, and the landfill is quickly running out of space. Doing your part to divert waste from the landfill is the responsible and ethical thing to do, but how can you make it work when you're also facing a looming deadline?
This is where working with a private hauler focused on sustainability and greener practices can be a real game-changer. You're able to take an enormous load off your plate while also ensuring your conscience is clear, all by choosing an eco-friendly junk hauling service.
All Your Waste as Good as Gone: Junk Removal with a Conscience
You've got enough to worry about, between deadlines and demanding tasks on your to-do lists. The last thing you need to worry about is the environmental impact of your project or how you'll get the things you no longer want or need off the property. While there are a lot of tasks you can't outsource, waste management isn't one of them. At Jiffy Junk, we strive to eliminate all your worries about waste management by providing true white-glove service with an emphasis on environmental responsibility.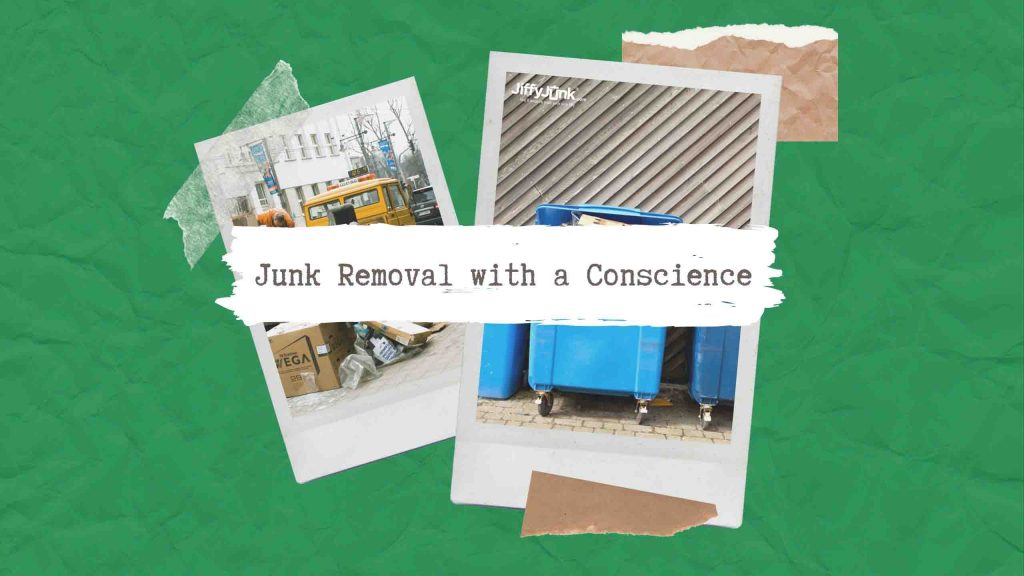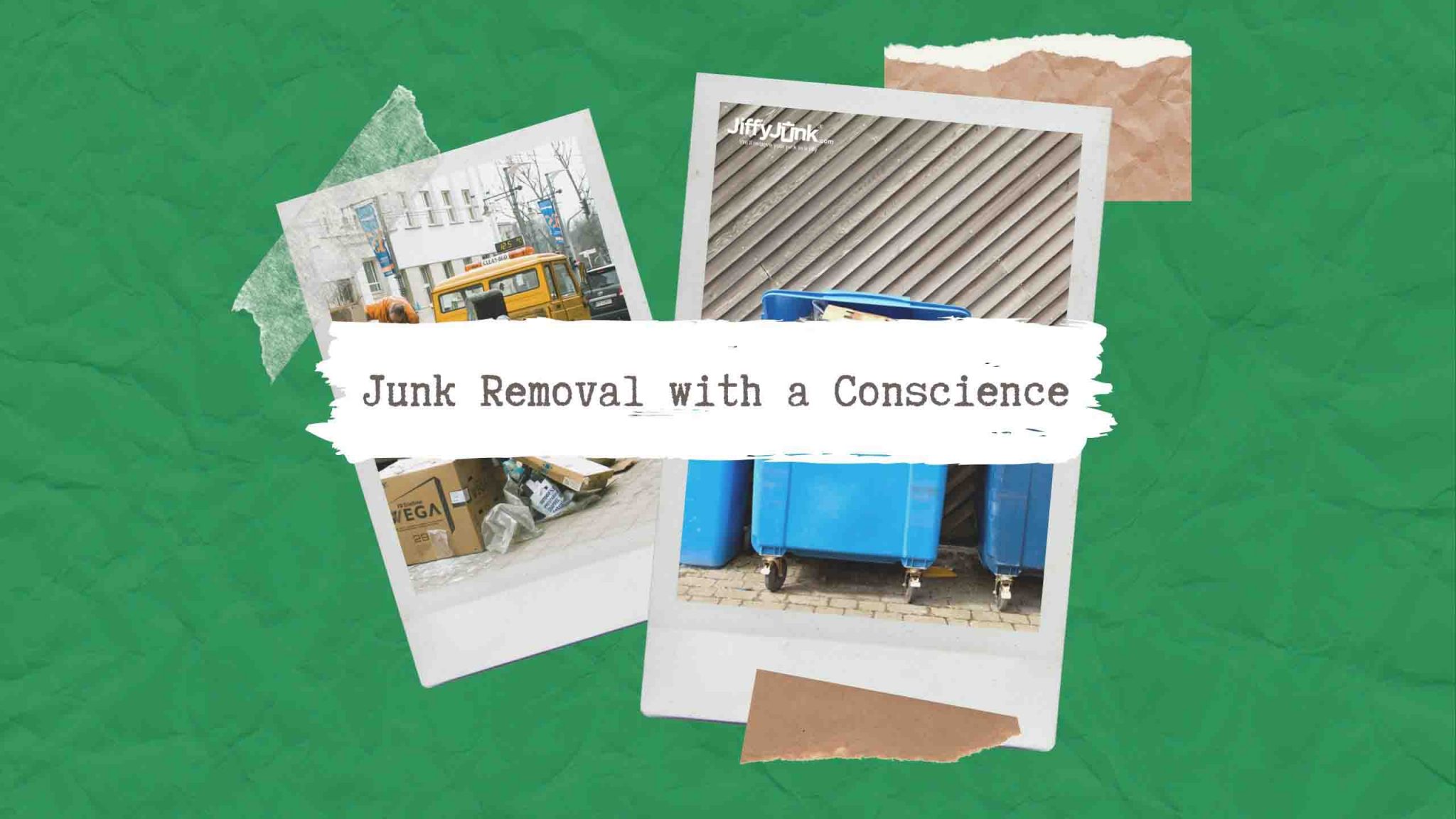 When our knowledgeable and experienced removal technicians come to your home or place of business, we work hard to make sure you never have to lift a finger. We'll remove large furniture from where it sits, uninstall unwanted appliances and even rip out old carpeting marked for disposal. Forget about dragging heavy items down to the curb and risking injury, because we do all that heavy lifting for you.
Along the way, we make sure anything in usable condition is separated and marked for transportation to local charitable donation centers, not dumped in the already overcrowded Mount Trashmore landfill. Anything too damaged or worn to be donated is disposed of as sustainably as possible, as we work hard to prioritize recycling and reclaiming items over landfill dumping. Best of all, we do all this on your schedule and on your terms.
When everything is removed, we make sure to give your space a once-over with a broom and dustpan to ensure there are no lingering dust bunnies or cobwebs to cloud your vision or impede your progress. At the end of the day, you're left with a truly blank slate ready for anything you have planned, all with a single phone call. Don't stress about bringing your schedule into alignment with municipal haulers only to send items to the landfill; contact us today to learn more about our greener approach to white-glove service.