Steeped in culture and the arts, Mercer County, New Jersey, has a rich history that goes back to the beginnings of the USA. It is not surprising to see historical buildings and hear stories about battles of the American Revolutionary War. Families and businesses in Mercer County may also have long histories and accumulations of years, even decades of things no longer useful.
The accumulation of stacks and piles of stuff throughout the years creates a cluttered mess that can easily be removed with a call to Jiffy Junk. We offer professional junk removal in Mercer County and the surrounding areas. There is no job that is too small or too large for Jiffy Junk.
Our professional junk hauling services cover all types of situations. Whether you need residential junk removal services or you need junk removed from your business, we do it all. From basements, garages and attics to warehouses, businesses and offices. Our services are not limited to indoor junk removal. We also remove construction debris, yard waste and storm debris.
You can depend on Jiffy Junk for removal of simple items like old furniture or appliances or complicated clutter that needs specialized disposal. Our team of professionals has been trained to work with all types of junk. We have the equipment and safety gear to haul heavy items and work in less-than-optimal conditions. The job will be accomplished in a timely manner with efficiency when you call on the Jiffy Junk team for your junk removal needs.
Do You Have a Mess on Your Hands?
We here at Jiffy Junk consider every job important and we will be there to pick up the trash. It doesn't matter if you live in a suburban house or a studio apartment or your downtown office space or an estate home, we can clear it all. We are even equipped to provide you with bulk trash pickup services. 
Subscribe today so you'll never miss a reward.
The best junk removal service in the US. Let our local team haul away your junk!
Get the limited reward now

Another Sale From Jiffy Junk, Claim the Reward
Declutter more space and save more money with Jiffy Junk. Check out our discount programs!
Get the limited reward now

Junk Removal Services Offered in Mercer County
You may find that some junk hauling services may have limited offerings on what they are prepared to remove. Jiffy Junk has an extensive list of junk removal services that cover practically all junk removal requests from residential to commercial entities. Our professional, courteous and friendly team members provide you with excellent customer service and we work all year long clearing out the clutter in the homes and businesses of Mercer County.
Whether you only have one or two items you want hauled away or a warehouse full of castoffs, Jiffy Junk is the one to call when you want the job done correctly the first time. No job is too big or too small for the Jiffy Junk team. We haul all types of materials including, but not limited to:
We'll remove almost anything you can think of, including*:
Interested in Getting Started?
Have a big cleanout job that needs to be done right away? Contact us today.
We'll get rid of your junk in a jiffy!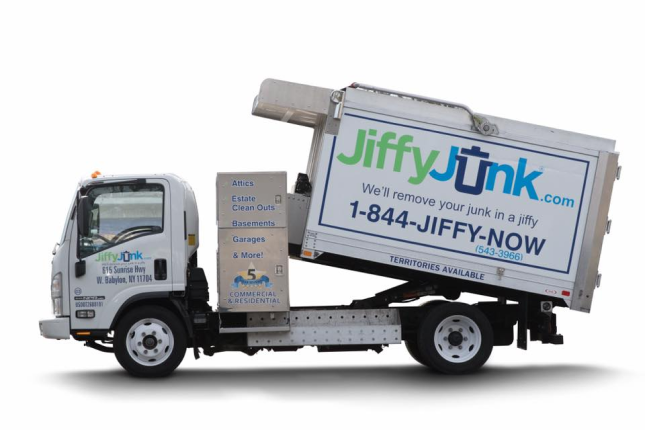 Eco-Friendly Junk Removal Services In Mercer County
Ensuring that your items are properly disposed of is an important part of our junk hauling service that sets us apart. We only have one planet to live on and we all have a responsibility in helping to care for it. Our eco-friendly junk hauling services honor that fact. We have green teams that are trained in eco-friendly junk removal.
All our actions have an impact on the earth, particularly how we dispose of unwanted items. Not everything that is castoff needs to go to the landfills. We sort through the junk and identify items that can be donated, recycled or reclaimed. Jiffy Junk makes your life a little better by hauling away your junk and we make the planet a little better by making sure that each piece of junk is properly discarded.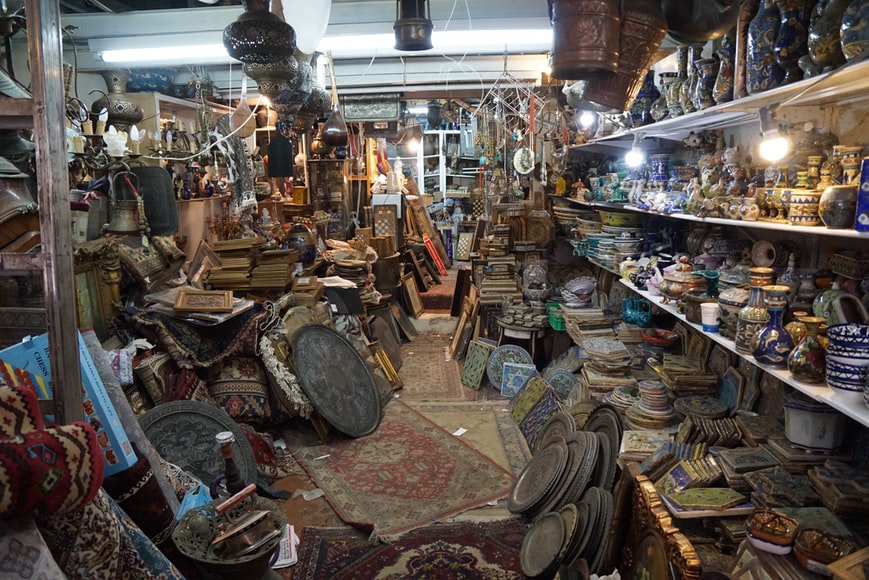 5-Star Junk Removal Service
For years, Jiffy Junk has been a leader in junk removal services. Based out of New York, we have offices nationwide and a solid reputation for our five-star customer service. Because of our excellent service, we have many loyal, returning clients who always call Jiffy Junk when they need junk hauling services. Our dependability, along with our friendly, courteous customer care, has eared us five-star ratings in the communities we serve. Our goal is to provide each client with excellent, efficient service to their satisfaction.
Property managers, business owners and homeowners call on Jiffy Junk to provide professional junk removal services for a host of situations. Old office equipment, outdated electronics, items that are no longer useful, appliances and furniture can be moved in a jiffy when you call us for help. Our commitment to exceptional service sets us apart from other junk hauling services.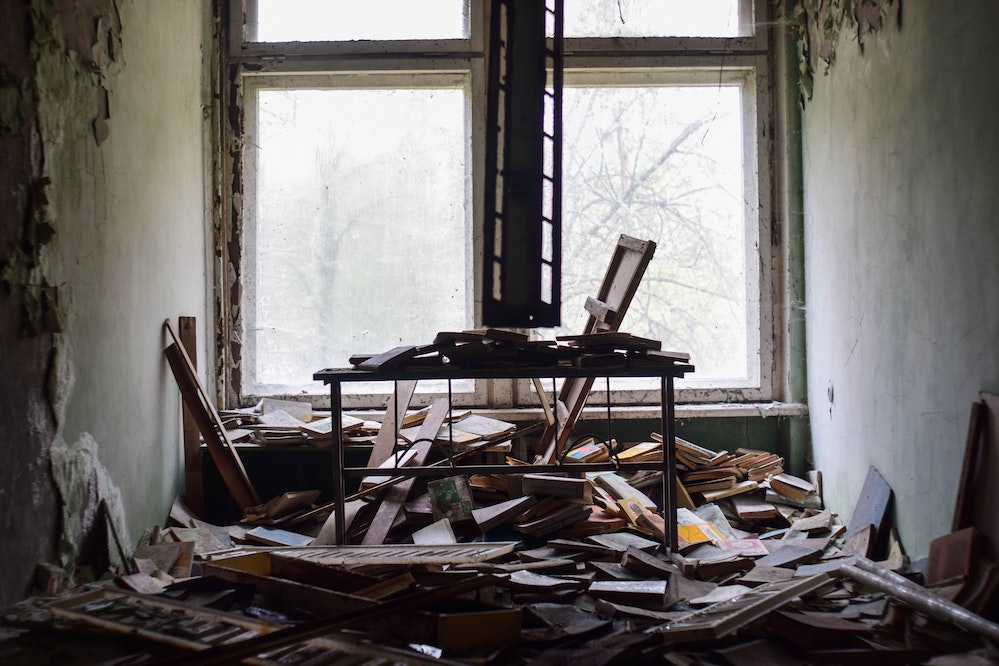 Junk Removal for Homes in Mercer County
Moving junk out of your home can be time-consuming and emotionally draining. Turing the job over to the professionals at Jiffy Junk makes it considerably easier and allows you to use your time more productively. Additionally, we have everything needed for safe removal of all types of material in all types of situations.
Cleaning out basements can be somewhat hazardous if there is mold present. Attics and garages can be extremely dusty. These hazards can cause health issues for the ill-prepared. Jiffy Junk professionals have the gear to safely remove junk from these areas.
Lifting heavy objects can be a problem, also. One move using the wrong muscles could land you on your back for days. Our team members have training and equipment to lift heavy objects easily without getting hurt. Why take a chance on hurting yourself or a friend by lifting heavy items when you can call the professionals at Jiffy Junk to remove the items quickly and safely?
When the junk you need removed is laying about the yard, no problem. Give us a call. We remove yard waste, also. Whether it is junk from landscaping or debris from the last storm, we can move it out of your yard and haul it away in no time flat.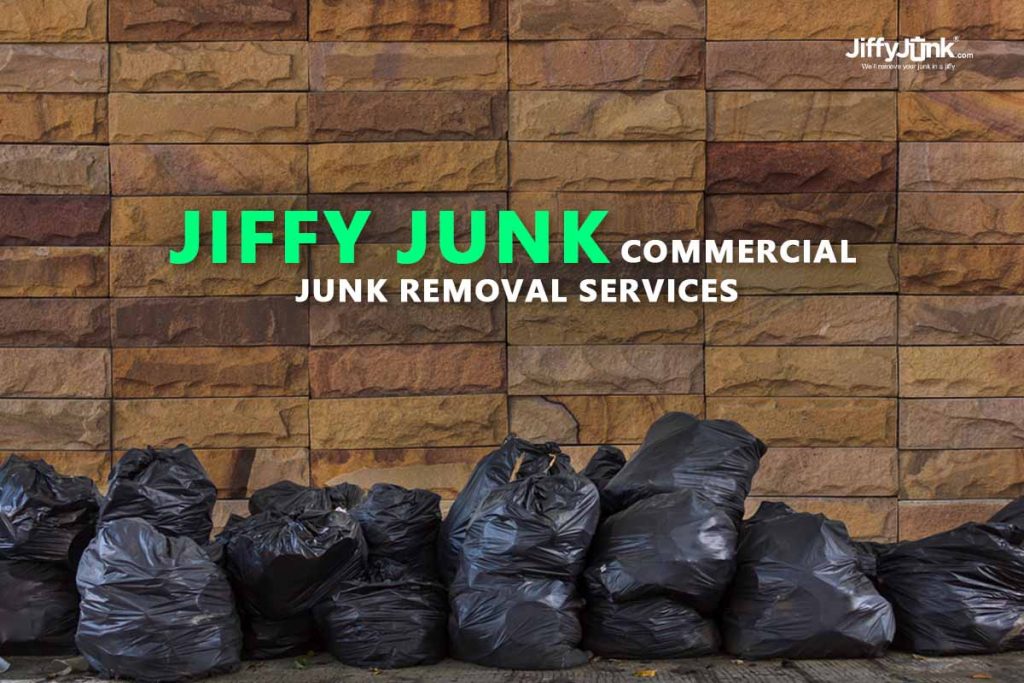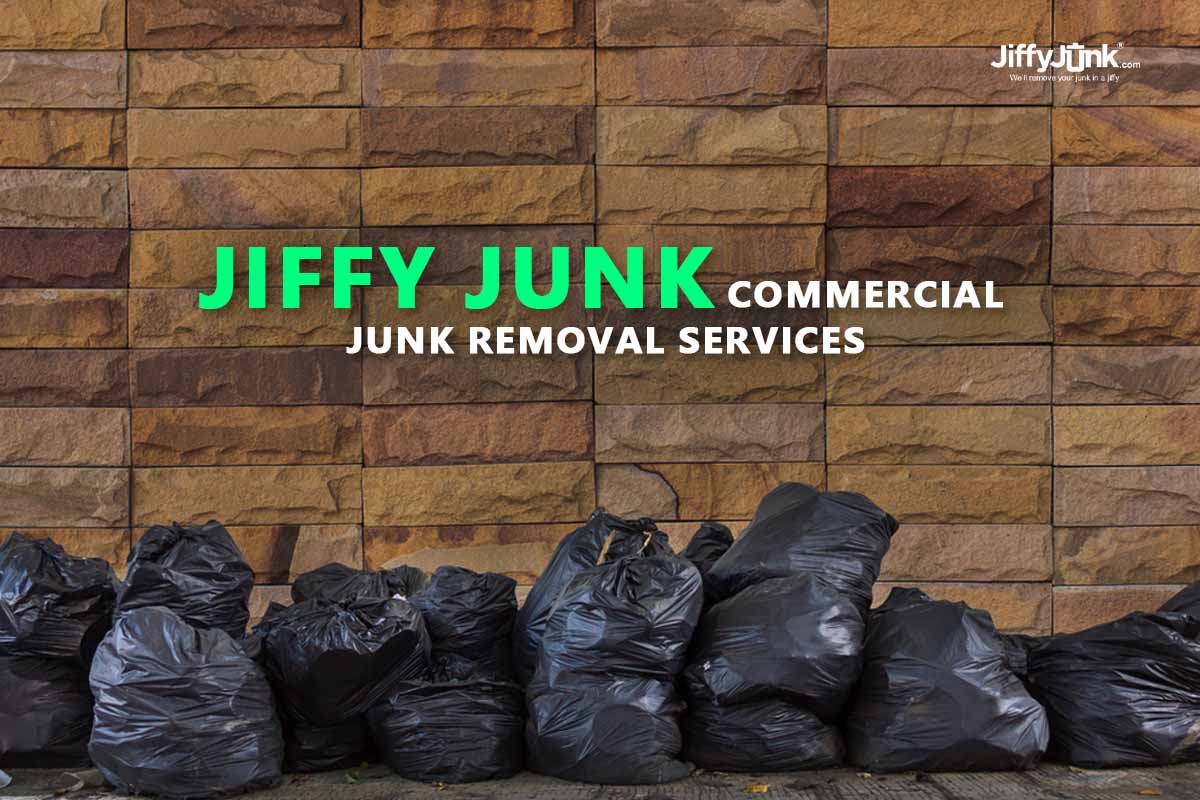 Commercial Junk Removal in Mercer County
We provide commercial junk removal services, too. You may be renovating an old space or moving into a new location with junk that needs removing. We are here to help. The piles of junk accumulation that have developed over the months or years are efficiently and safely removed by Jiffy Junk professionals.
Removing junk from certain commercial businesses can involve specialized processing for proper disposal. You do not have time for that, but we provide that as part of our service. We properly dispose of all types of material. Damaged or broken office equipment, outdated electronics and all types of appliances are disposed of in an eco-friendly manner.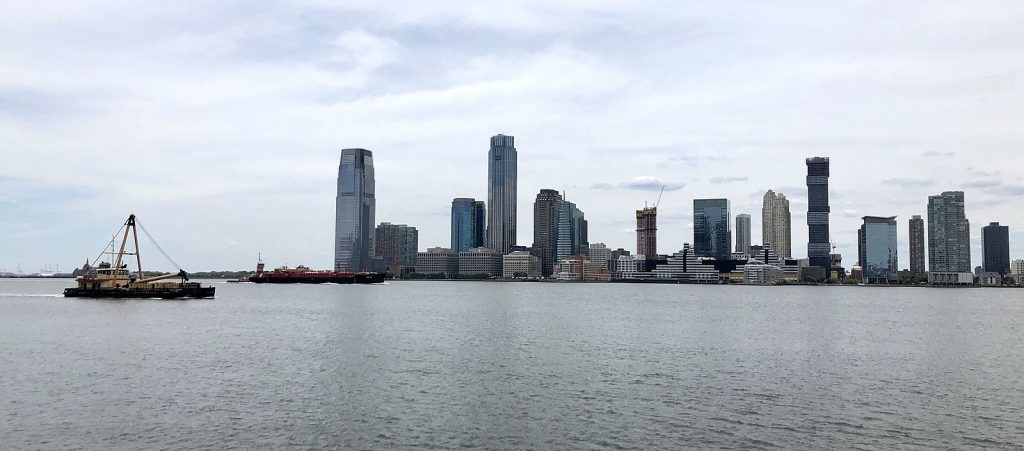 Hire the Professionals at Jiffy Junk
You may be tempted to call the nearest handyman to get rid of the junk in your garage or clean up after the tenants in your building. When you call the professionals at Jiffy Junk, you know the job will be accomplished correctly. We do all the work for you, allowing you to use your valuable time doing more productive and rewarding activities.
When you have vacated apartments with old furniture that needs to be hauled away, old books, toys, appliances or trash, rather than spend your time gathering the junk and removing it yourself, we can do it for you. Jiffy Junk will get the space cleared out quickly and sweep up afterward. We make cleaning out apartments cost-effective by saving you the time and effort. We provide residential and commercial junk removal services, making it easier for you to get that space ready for the next tenant.
Home renovation and remodeling can save a lot of money compared to trying to find a new place. Such changes also leave you with tons of debris and mess to clean up. Whether it is your home or business, Jiffy Junk is here to help clean up the clutter. We remove roofing materials, construction and remodeling waste. We will take away those old carpets and outdated appliances. Jiffy Junk simplifies junk removal regardless of whether the job is big or small.
When you have a timeframe within which you need to get things done, call us for your junk removal needs. We can save you hours of time, even days with our professional junk hauling services. Calling friends to help get those heavy items to the junkyard may not go over so well; but giving Jiffy Junk a call will get the job done quickly and efficiently.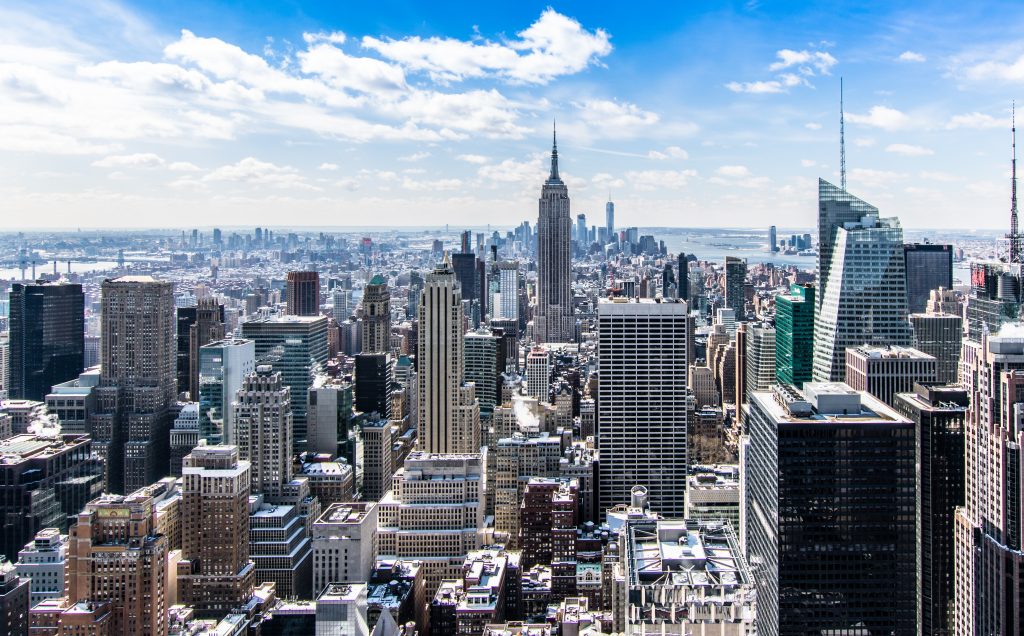 The Best Junk Removal in New Jersey
When you need junk removed, call on the team with a highly respected name in the junk hauling business. Call on Jiffy Junk. For great customer service and a company that is committed to protecting the environment, let our team remove your junk for you. Give us a call and discover why Jiffy Junk gets five-star reviews and testimonials. Schedule your appointment today and we will get your junk moved in a jiffy.