Monmouth County is world famous for boating and fishing as well as a wealth of opportunities for citizens. Keeping neighborhoods and business districts clean is therefore incredibly important to home and commercial property owners.
Jiffy Junk is proud to serve every junk and clutter removal need for residents of Monmouth County. We have a team of junk removal contactors available for jobs of any scope and scale. Items suitable for removal range from everyday household items such as furniture and electrical appliances to large amounts of debris from construction sites.
The ethos that we follow at Jiffy Junk involves providing junk removal in Monmouth County to suit any budget. Our team can collect old clothes for a garage cleanout, landscape waste from spring gardening and obsolete office equipment as you upscale your business.
If you are still unsure if we can help you get rid of your Monmouth County clutter, give Jiffy Junk a call today. Our team will create a tailored junk collection schedule that specifically addresses your needs.
Do You Have a Mess on Your Hands?
We here at Jiffy Junk consider every job important and we will be there to pick up the trash. It doesn't matter if you live in a suburban house or a studio apartment or your downtown office space or an estate home, we can clear it all. We are even equipped to provide you with bulk trash pickup services. 
Subscribe today so you'll never miss a reward.
The best junk removal service in the US. Let our local team haul away your junk!
Get the limited reward now

Another Sale From Jiffy Junk, Claim the Reward
Declutter more space and save more money with Jiffy Junk. Check out our discount programs!
Get the limited reward now

Junk Removal Services Offered in Monmouth County
Monmouth County citizens have been starved of affordable and effective junk removal services. At Jiffy Junk, we aim to change the way that our customers handle any type of excess waste. With specialist junk removal options, you are assured that our team will always exceed all expectations.
The following list includes just some of the materials that Jiffy Junk can remove from home or business properties. If you do not see your junk on this list, a member of our team is only a phone call away to confirm our ability to serve your needs:
We'll remove almost anything you can think of, including*:
Interested in Getting Started?
Have a big cleanout job that needs to be done right away? Contact us today.
We'll get rid of your junk in a jiffy!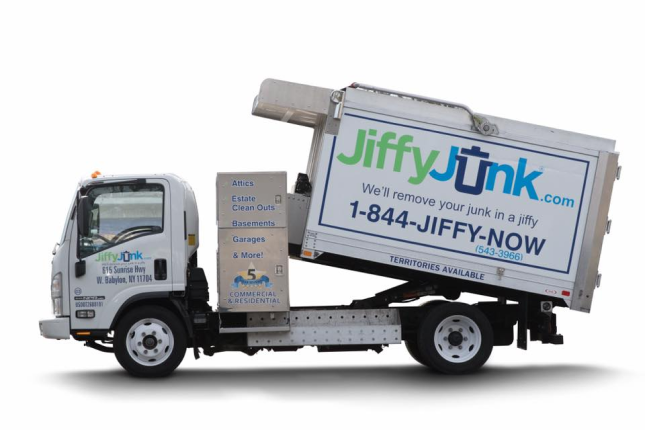 Eco-Friendly Junk Removal Services
Are you concerned about the environmental impact of junk removal in Monmouth County? As a business and at the individual level, the Jiffy Junk team is committed to ethical junk processing and disposal. We value our community and see the broader implications of poor waste removal practices on world eco-systems.
All our junk removal processes in Monmouth County are compliant with relevant environmental regulations. However, we take extra steps to ensure that household, commercial and industrial junk is safely disposed of using eco-friendly methods.
Our aim is to help Monmouth County homeowners and businesses reduce their carbon footprint when disposing of materials that can damage the environment. The key to the success that Jiffy Junk has experienced in this regard rests with our company ethos and the dedication of our team of specialists in junk removal.
Customers who value the environment can rely on Jiffy Junk to provide eco-friendly services that are affordable. We do not believe in putting a premium on the health of our communities and planet. All our eco-friendly junk removal services are delivered with social consciousness and business integrity in mind.
To learn more about environmentally conscious junk removal in Monmouth County, give us a call at the Jiffy Junk offices today. We are your local specialist in the safe and affordable disposal of materials that are potentially hazardous to surrounding eco-systems.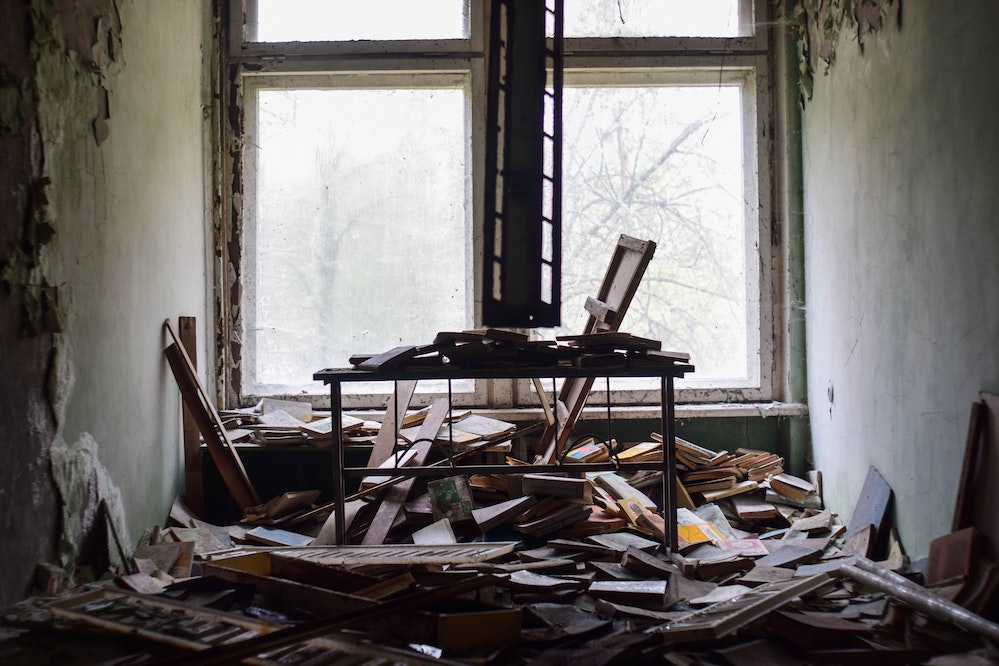 Residential Junk Removal Service in Monmouth County
If your Monmouth County home is overdue a spring cleaning, having junk removed is the first step. There is no point in cleaning around piles of clutter only for your garage, garden and storage areas to look practically unchanged. Jiffy Junk can handle all your home de-cluttering projects regardless of the type of materials involved.
Knowing how to quickly and effective remove junk from homes is at the heart of what we do. There is no need to separate items into categories or size, as the Jiffy Junk team can handle the job from beginning to end.
We can remove old furniture, clothes, kitchen appliances and much more. All junk taken from your home is processed in line with relevant local laws in Monmouth County. This is your opportunity to purge your mind, body and soul of the negative effects of a cluttered home.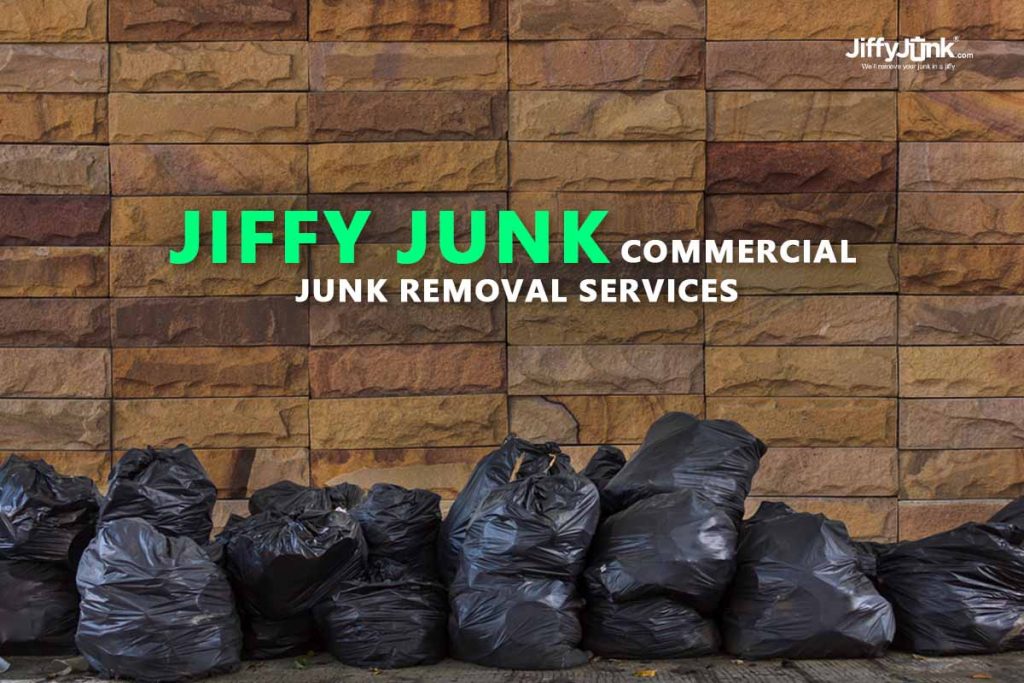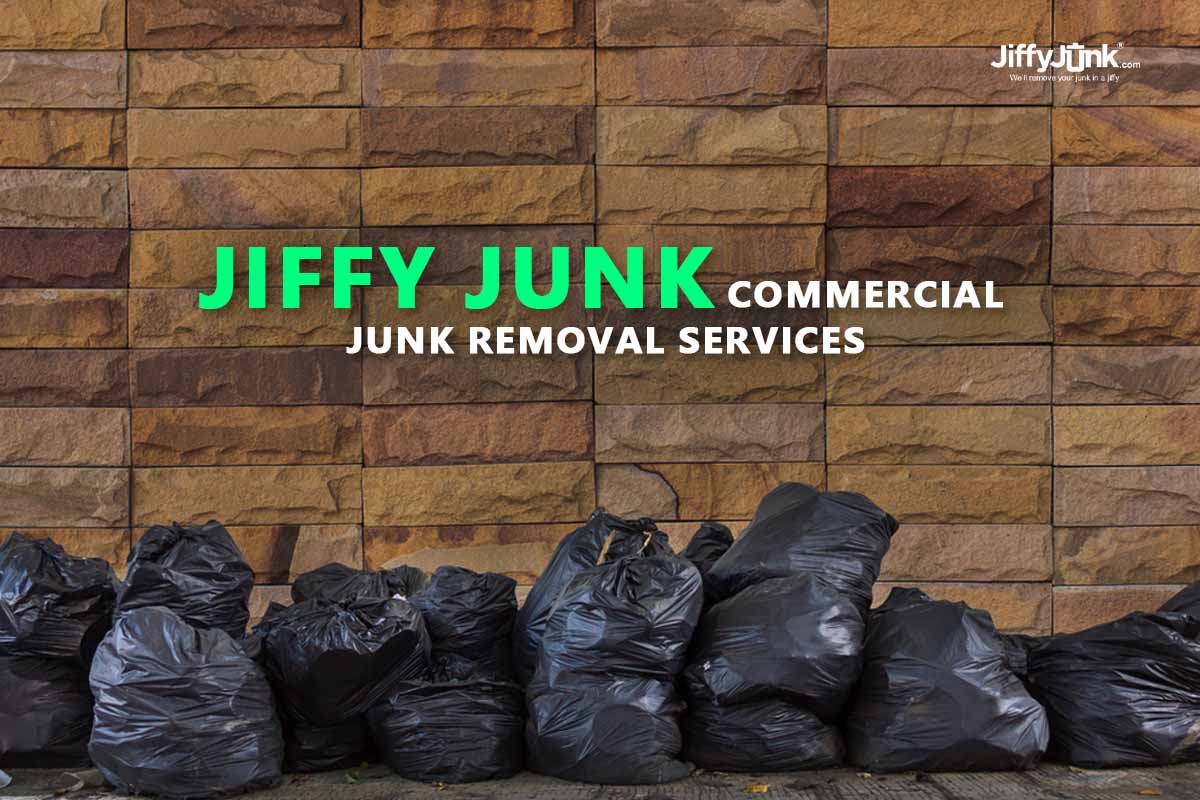 Commercial Junk Removal Service in Monmouth County
With each new challenge that we face as a commercial junk removal company, our ability to serve business customers improves. Every strategy becomes part of a broader campaign to deliver excellence in junk removal services, which subsequently benefits our Monmouth County customers.
Monmouth County is home to a bustling and diverse commercial sector. Junk removal options should not encumber local businesses or prevent growth. At Jiffy Junk, we work in close partnership with our commercial customers to ensure that waste removal is never an insurmountable hurdle.
We are able to serve commercial businesses of any size in Monmouth County. Our junk removal pickups take everything from the nature of the business to the location into account. The team at Jiffy Junk is trained and experienced to address the logistical challenges that each customer faces in efficient waste removal.
Don't allow ineffective junk removal processes to result in downtime for your employees or pose a danger to visitors. Reach out to the experts from Jiffy Junk today to discover the ways we can support your commercial operation in Monmouth County, New Jersey.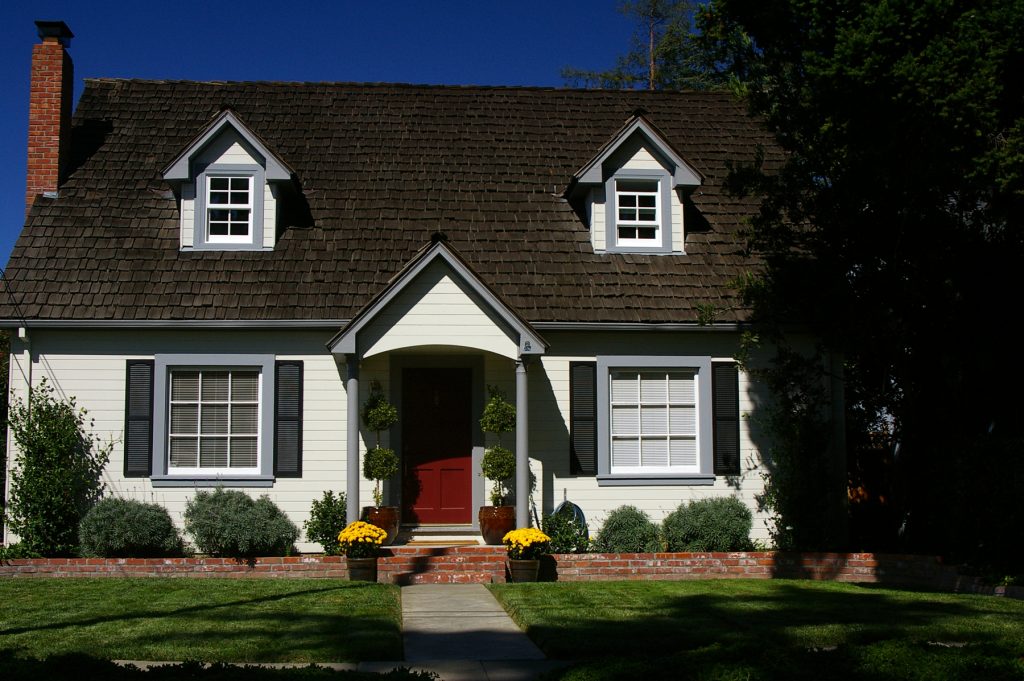 Junk Removal for Estates in Monmouth County
Cleaning out an estate in Monmouth County comes with countless challenges, not least among them having junk removed in a timely manner. If you are feeling overwhelmed by clutter in and around the property, it is time to consult with the experts from Jiffy Junk.
For many, a family estate means sorting through memories, along with paperwork, household goods, clothes and furniture. Trying figure out where to take things for donation or recycling can be overwhelming. At Jiffy Junk, we deliver tailored junk removal services to our Monmouth County customers dealing with a family estate
Our teams can work together with you to achieve all your junk removal goals. Jiffy Junk is committed to forging close relationships with all our customers in Monmouth County for efficient and affordable services.
To develop your personal junk removal strategy, reach out to our offices today and speak to a dedicated junk disposal specialist in your area.

Why Jiffy Junk?
Jiffy Junk has really cornered the market in trash, scrap and sensitive waste removal in New York and New Jersey communities. Our robust and comprehensive approach to catering to both residential and business customers meets the gold standard in the industry.
We formulate junk removal strategies that take the stress from Monmouth County customers. Every eventuality is considered when you need to separate the clutter from the items you wish to retain. The experience that Jiffy Junk brings to the table is unmatched in the state of New Jersey.
Do you need an affordable dumpster rental alternative? When other junk removal options are not feasible, Jiffy Junk always rises to the challenge. Since 2004, we have grown as a company and significantly increased our reach throughout New York and New Jersey.
The success of Jiffy Junk is testament to the great work that our team delivers to customers each and every day.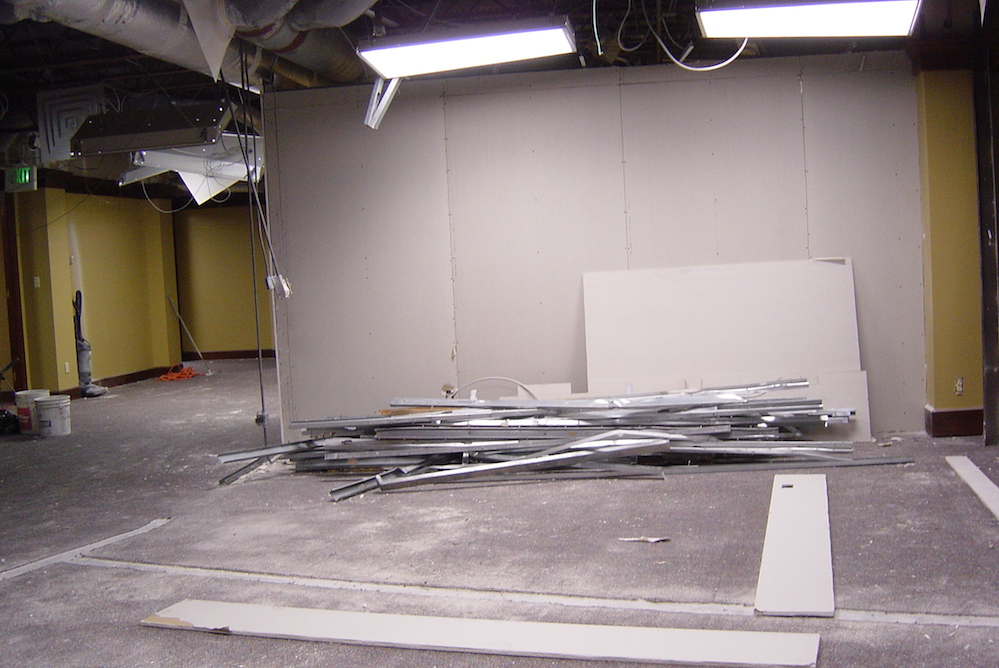 Construction Site Junk Removal in Monmouth County
The construction industry works on tight budgets and timelines, which are both concepts that Jiffy Junk can fully get behind. When you are on the clock and need affordable junk removal for construction materials, our team is on hand to deliver.
Jiffy Junk can deliver whether your construction project is a residential or commercial project in Monmouth County. We are passionate about becoming part of the broader cleanup effort through the facilitation of junk removal from busy building sites.
Our team has the experience and expertise to ensure safe and effective removal of construction materials from in and around your Monmouth County site. The protocols we have put in place comply with all local, state and federal construction laws. We are also equipped to deal with most specialist construction junk removal requirements.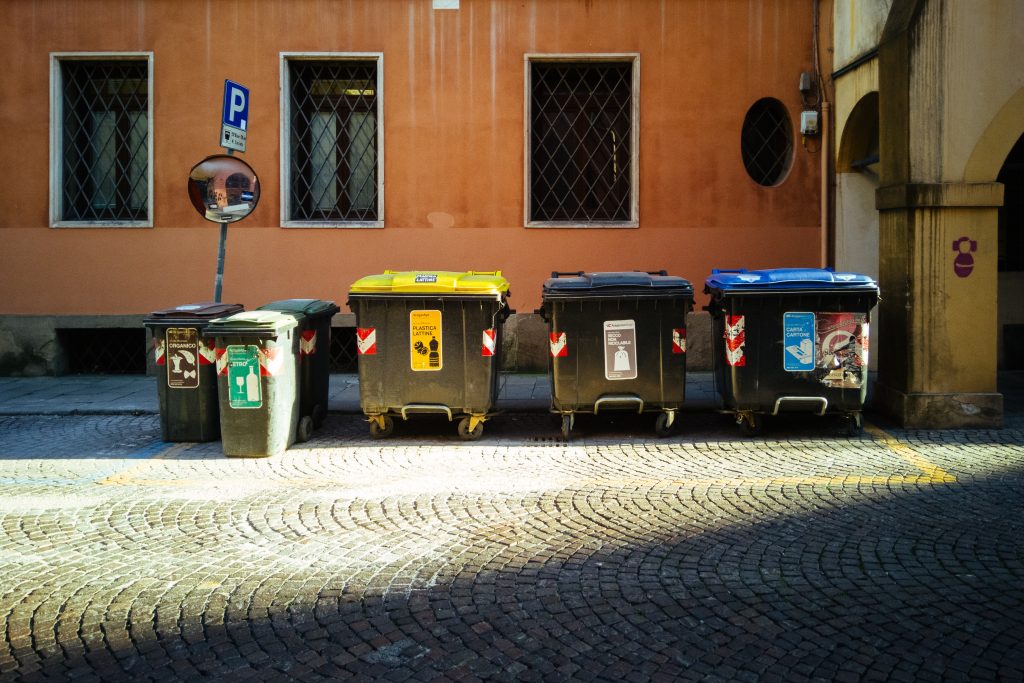 Junk Removal in New Jersey Counties and New York
With an extensive presence in New York and New Jersey, Jiffy Junk is ideally situated to provide swift, effective and affordable junk removal services. While we are still growing, our team is able to provide solutions to customers in a large number of communities.
Junk removal services are available to home and business owners at city, county and state levels in areas including:
Suffolk County
Nassau County
Middlesex County
Bergen County
Essex County
Mercer County
And more.
So, if you have a small, medium or large junk removal project in Monmouth County, reach out to a collection consultant today. We can fully discuss all your needs and help you establish an effective schedule and plan for junk removal.
Call today if you have further questions related to junk removal and disposal for business or residential properties in Monmouth County or any of the other areas served by the Jiffy Junk team.