Morris County, New Jersey, has an important historical past as the Military Capital of the American Revolution. Here it was that General George Washington and the Continental Army twice made their winter encampments. In addition to having an important past, the county is considered an outlying area of New York City and is also one of the New Jersey areas in which people most desire to put down roots. Some families and businesses alike have a long history here in Morris County; they may also have a large collection of items no longer wanted or useful. Jiffy Junk can help with that.
Over time, people can accumulate stacks and piles of unwanted, unusable and unneeded items, creating a cluttered mess. When you no longer know what to do with these items, make a call to the junk removal specialists at Jiffy Junk. We provide professional junk removal services of all types in Morris County and beyond. No junk removal job is too small or too large for the professionals at Jiffy Junk.
Do You Have a Mess on Your Hands?
We here at Jiffy Junk consider every job important and we will be there to pick up the trash. It doesn't matter if you live in a suburban house or a studio apartment or your downtown office space or an estate home, we can clear it all. We are even equipped to provide you with bulk trash pickup services. 
Sale on 1/4 Load – Only $198, Save $100
The best junk removal service in the US. Let our local team haul away your junk!
Get the limited reward now

Another Sale From Jiffy Junk, Claim the Reward
Declutter more space and save more money with Jiffy Junk. Check out our discount programs!
Get the limited reward now

Junk Removal Services in Morris County
Many junk removal services have limits on the size of their junk hauling jobs or limited ability to move certain items. At Jiffy Junk, we do it all. No job is too small or too large for our junk hauling teams. We have an extensive list of junk hauling services that cover nearly every junk removal request from commercial, business and residential customers. We are available all year round to help you declutter the areas in your spaces that need junk removal. Some of the materials we regularly haul away are:
We'll remove almost anything you can think of, including*:
Interested in Getting Started?
Have a big cleanout job that needs to be done right away? Contact us today.
We'll get rid of your junk in a jiffy!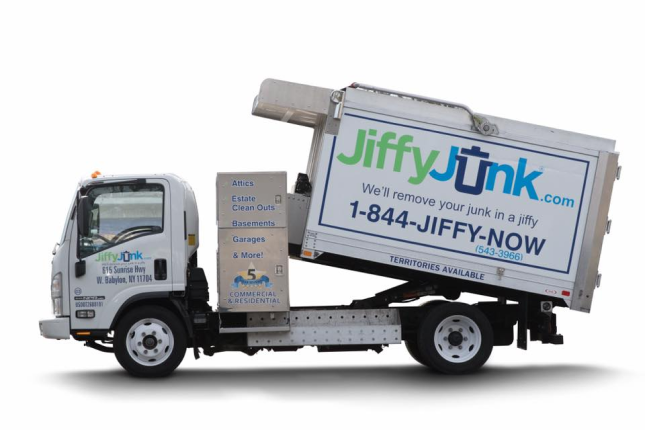 Eco-Friendly Junk Removal Services In Morris County
Not every piece of junk that is hauled away needs to end up in a landfill. Some items can be recycled, donated or reclaimed. You may not have time to go through and make those decisions. Fortunately, the Jiffy Junk green team does that for you. Ensuring that your junk is disposed of properly is another reason why you should call us for your junk removal needs.
People who are working within a certain time frame appreciate the fact that Jiffy Junk professionals are clean and efficient with their junk hauling services. Save hours and even days when you call on our team to get your junk moved out in a hurry. You do not need to depend on the kindness of friends and neighbors to help get your junk cleared out. Call us and we get it done for you, safely and fast.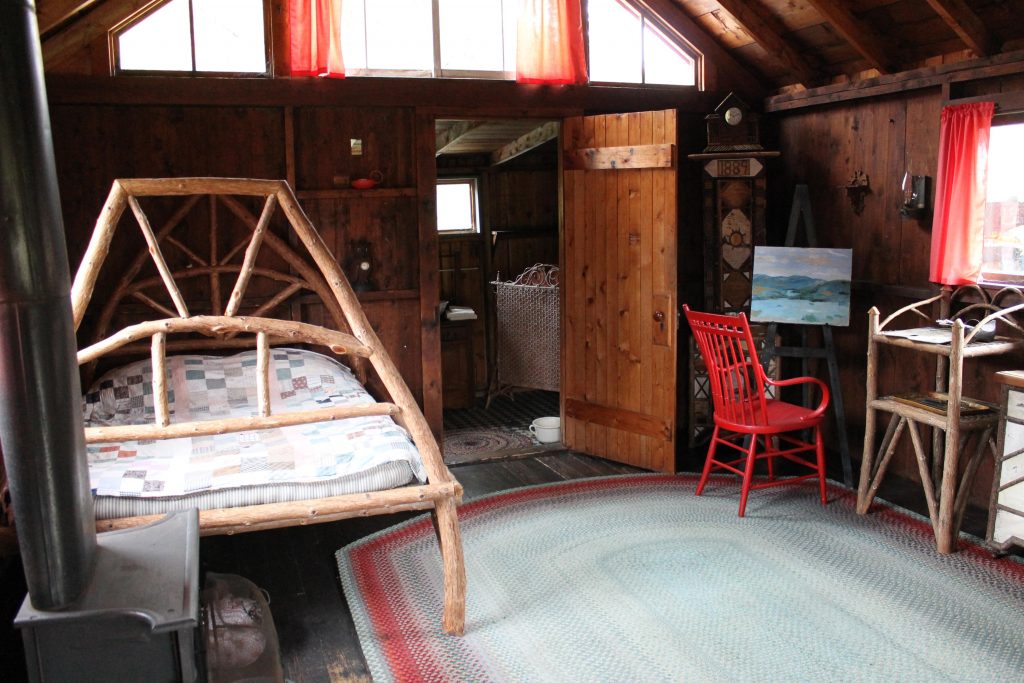 Junk Removal for Morris County Property Owners
Our junk hauling services can be used in a variety of situations. We haul junk for homeowners, business owners, commercial properties and more. Whatever your junk removal requirements are, Jiffy Junk is up to the task. We can get the junk out of your basement, attic or garage or empty a warehouse full of old equipment and useless materials. We also remove outdoor junk such as yard waste, leftover landscaping junk, old pavers and downed branches.
You can count on us to haul away items such as your old appliances and castoff furniture. Our professionals are also equipped to remove junk that requires specialized disposal. Jiffy Junk teams are trained to work with a variety of items, some of which may be very heavy or need certain equipment to move safely. Our training, along with safety gear and equipment, allow us to work in conditions that are less than optimal and remove items that could cause you injury.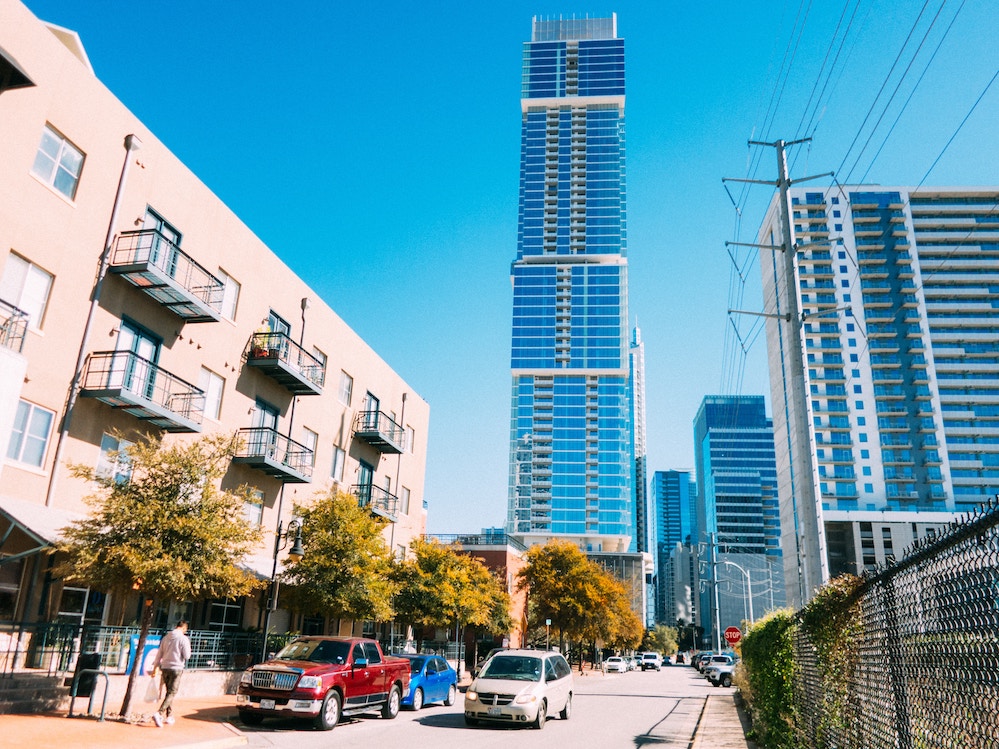 Professional Junk Removal in Morris County
When you have junk to be hauled out of your garage, basement or attic, you want to hire people who know what they are doing. You want the job done safely and as soon as possible. Jiffy Junk professionals provide safe and fast junk hauling services for large and small loads of junk.
Property managers of apartment building and rental properties appreciate the quality of our junk removal, and they depend on us to efficiently move the trash and items left behind by tenants. You can save your time and effort for more productive activities when you let us clean out those rented spaces. We remove clutter and trash and give the area a clean sweep afterward. Our residential and commercial junk removal services make it easy for you to get your rental space ready for the next occupant.
Living in an area as lovely as Morris County can make it hard to pick up roots and move elsewhere unless necessary, so renovating or remodeling the home or business you have makes a lot of sense. That job can also make a lot of trash. Jiffy Junk is the company to call for removal of all your renovation and remodeling junk. Old appliances, roofing material, flooring, carpet, tiles and whatever else you have to get rid of, we are here to move it out. We simplify junk removal, no matter the size of the job.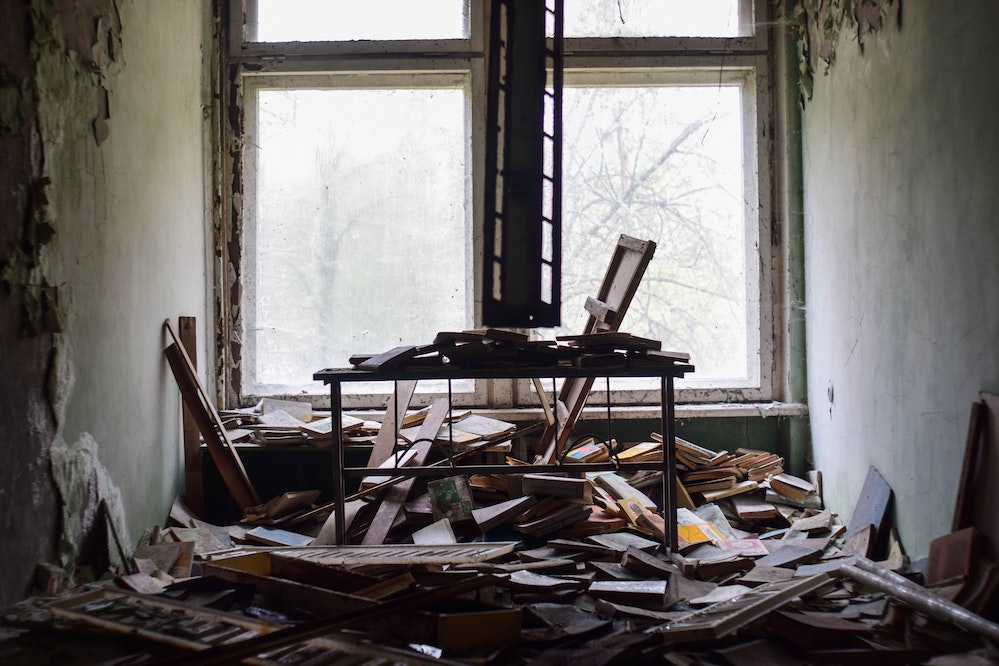 Home Junk Removal in Morris County
Looking at the accumulation of junk in your basement or attic can feel overwhelming. You know it needs to go, but the job looks daunting and you know it is going to take more time that you want to give up. One call to Jiffy Junk and the job will be done for you.
Clearing out junk from basements and attics can take a toll on your health, too, if you do not take the proper precautions. Our professionals have the training and equipment to handle all types of situations. Moldy basements and attics covered in dust are no problem for the Jiffy Junk team. We have the expertise and the personal protection equipment needed to safely remove items from these areas.
Heavy items can also pose a problem for the average person. Use the wrong muscles when you lift, and you could find yourself in traction or on bed rest. Jiffy Junk teams have the training, know-how and equipment to lift heavy objects and remove them safely. Why take a chance on hurting yourself or a friend when you can call the professionals and have it done safely and efficiently?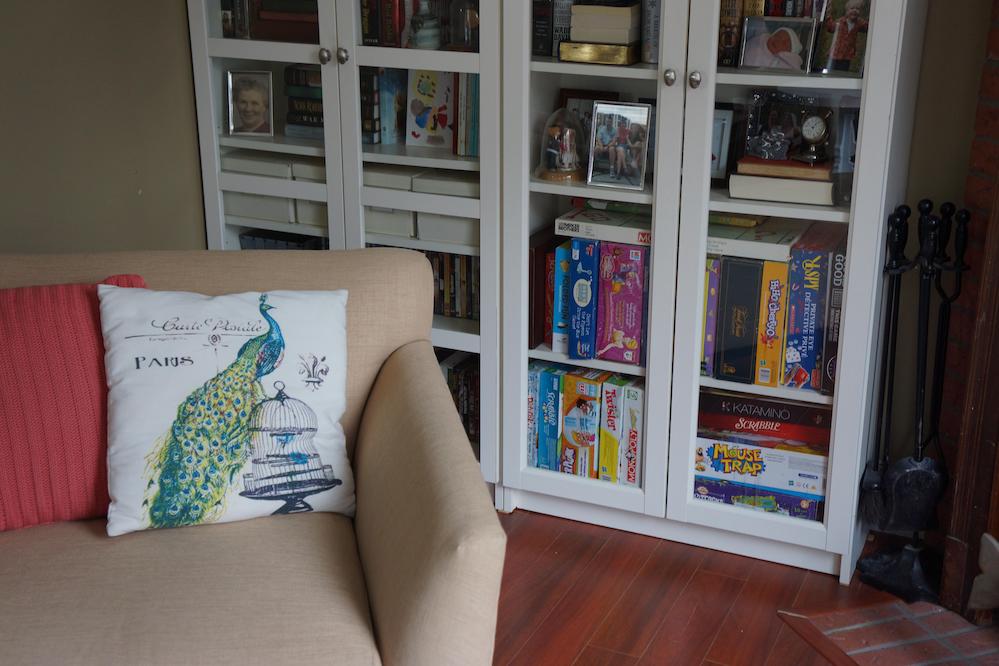 Dependable Junk Removal Service
We take pride in being a leader in the junk removal industry. For years, we have been the go-to junk hauling service people have turned to in all junk removal circumstances. Our loyal repeat customers depend on our five-star service to keep their homes and businesses clear of junk. Jiffy Junk professionals are friendly, courteous and committed to doing their best when it comes to removing your junk. Our high-quality service has earned us five-star ratings in all our locations. We take pride in providing each customer with excellent, efficient service. Your satisfaction is important to us.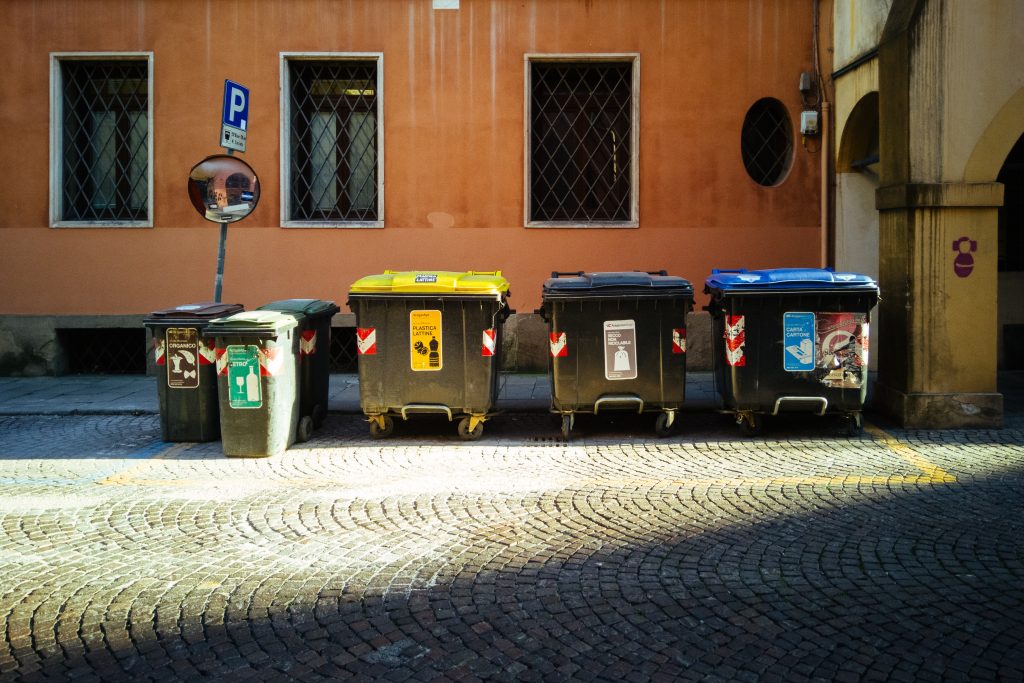 Junk Removal in New Jersey
You can rely on the Jiffy Junk team when you need junk removed. With one of the most highly-respected reputations in the business, you can depend on us for great customer service; fast, safe, efficient junk removal and responsible disposal of your items. We are committed to providing each of our customers with excellent service no matter how large or small the job. We are also dedicated to doing our part to protect the environment with our green teams.
Our five-star reviews and testimonials reflect the quality of service you can expect from the professionals at Jiffy Junk. When you need a junk removal service, contact Jiffy Junk. Schedule your appointment with us and we will get your junk moved in a jiffy.