February 15, 2021.
Furniture holds the power to set the ambiance of your home's interior. But apart from vanity, furniture pieces are a necessity because they provide comfort and convenience. However, since these pieces often cost a hefty price tag, you need to make smart choices. If you find yourself frequently worrying about furniture removal, it means that you're investing in cheap furniture that doesn't offer longevity and durability. If you want to stop wasting your hard-earned money, it's time to re-think your furniture buying strategies.
At Jiffy Junk, we help a lot of homeowners and even businesses with their furniture removal. Many times, people are frustrated because they don't get value out of all the furniture they buy. From sagging couches to broken table legs, we've seen and disposed of all sorts of pieces that look decrepit and dilapidated. If you're feeling frustrated with your worn-out furniture, give us a call because we can help you cart them off your property without damaging your walls and door openings in a flash. After we've cleared up some space, it is time for you to consider buying affordable yet quality pieces that will last for a long time. Here are some tips and tricks to help you out.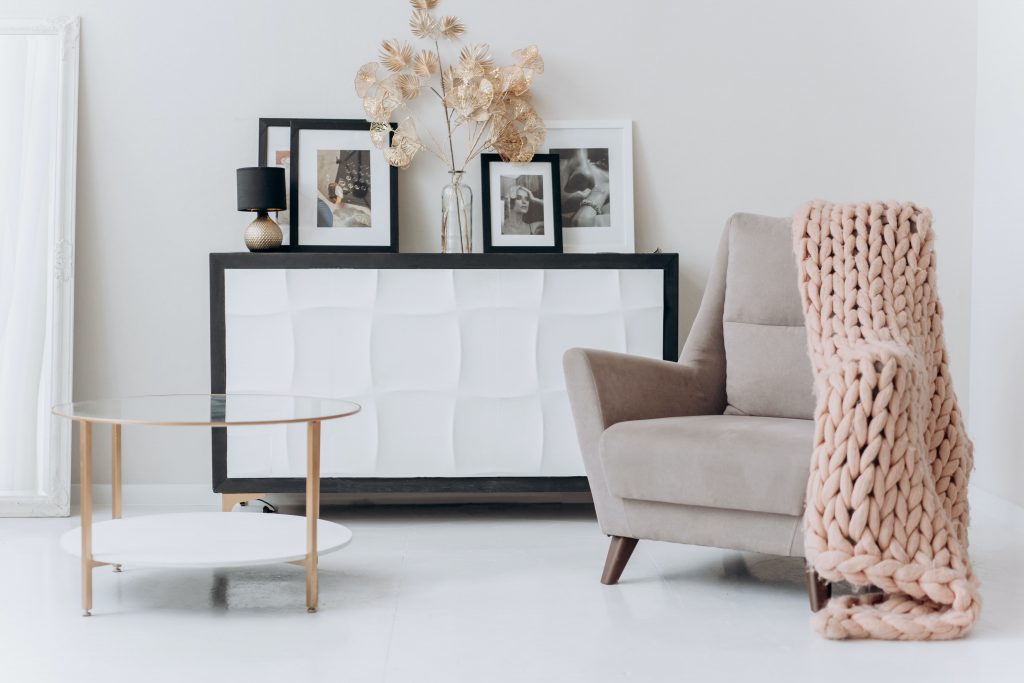 Furniture Removal Advice: Avoid Cheap Furniture That Does Not Last
Even if it is tempting, avoid buying furniture because of the cheap price tag. Remember, 'cheap' is not always the best choice. Most of the time, super cheap furniture doesn't last long. They will break in time so you need to worry about furniture removal and discarding that junk. Save yourself the hassle and buy quality pieces that come at an affordable price.
When shopping, the budget remains a top priority. However, buying a $50 cheap pressboard dresser will cost more in the long run. If you buy a $500 hardwood dresser with quality handles and fine embellishment details, this piece will last longer. If your wallet prevents you from splurging, you can consider buying used, instead. Cheap and new are not the only choices. Remember, cheap furniture can do the following:
● Hold a detrimental long-term cost to your wallet
● Hurt the environment as furniture removal means filling up landfills
● Promote harsh labor practices that adversely affect local economies
At Jiffy Junk, we've seen firsthand how terrible furniture can hurt mother earth. If you want to be a responsible steward of the planet, high-quality furniture is your best bet. If you cannot afford brand new, used furniture can offer great deals without compromising quality. You can buy from antique stores, garage sales, or even eBay. Buying used means you can get more bang for your buck. Besides, you can always breathe new life into old antiques. Usually, a fresh coat of varnish or paint will do wonders in restoring the items into their original glory. The key to getting great deals is patiently waiting. Don't rush the process so you can wait for the right pieces that suit your needs and style preferences.
Furniture Buying Tips That Don't Break the Bank
After clearing your space with our efficient Jiffy Junk furniture removal team, you can start shopping for new stuff. However, before you begin buying the pieces, you must first assess your needs. Finding the best items that match your lifestyle assure that you get something you can actually use. Remember, every furniture piece possesses specific elements and features that determine whether they're a perfect fit or not. For example, if you live in a smaller apartment, a large sectional sofa is out of the question as your space cannot accommodate the size. Similarly, if you have children or pets, light-colored pieces may not work because of frequent spills and messes.
Whether you're buying a bedroom, living room, or dining room set, you must prioritize matching the pieces to your specific needs. If you don't want to constantly deal with furniture removal, understanding how and what to buy assures you get your money's worth. Otherwise, you won't enjoy shopping, but it would become intimidating, frustrating, and overwhelming. Check out these handy-dandy nuggets of wisdom to help you select your next furniture:
1. Avoid No Down Payment Deals
Let's face it; these zero down payment deals on furniture aren't amazing deals. Firstly, some of these deals that don't ask for an initial down payment make up for the price somewhere else. Either they jack up the interest or the price. Secondly, the payments could be stretched for a long period of time, but the total price far exceeds the suggested market retail price. Before you know it, you may need furniture removal services already when you still haven't finished paying for your furniture set. Que horror! Instead, be patient in scouting for sales or buy quality used pieces for a fraction of the price.
2. Run Away From 0% Interest
In the same token, steer clear from 0% interest offers because they build the cost of financing your purchase into the price scheme. You believe the illusion that you get a good deal. However, in reality, you pay a significant markup. Most furniture stores bank on customers not noticing that you get the raw end of the stick because the so-called 0% feels like free money.
3. Go for Quality and Forgo Quantity to Avoid Consistent Furniture Removal
Become a smart shopper and buy a piece or two at a time. You must be careful with your selections to assure you don't have to deal with furniture removal too soon. Don't rush into a buy-one-get-one promotion. Instead, wait patiently for clearance sales of quality brands. Nicer and higher quality pieces will last longer and look better. At times, the quality is so astounding, the pieces even last a lifetime. These purchases even out the expend over the years so you won't regret them! Check for the following details:
● Wood quality
● Leather
● Upholstery materials
● Craftsmanship
● Sturdiness
● Corners and edges
● Finishing work
4. Be Creative in Shopping
You'd be amazed that fabulous antiques can be found on Craigslist. Filter through the listings and you may just find a treasure hidden among the "trash!" Another gem where you can scout for quality pieces is estate sales. People who want to dispose of their belongings let go of amazing pieces that are stunning and sturdy. You'll be amazed that an old estate sale table will last longer than a new made in China table.
5. Filter Sales and Promos
When you analyze the situation, you will realize that sales are merely an artificial tactic to drive traffic. In fact, you can get the same deals fairly often. Instead of believing the same old promos, it would be better to wait for floor model sales. These pieces can command at least 50% off. Usually, stores want to get rid of floor models to create extra space for new items. Hence, you pay a little more than what they paid to buy the stock. It's a win-win situation for everyone.
6. Road Test the Furniture
Just like buying a car, go ahead and "test drive" the furniture. If you want to avoid furniture removal, go ahead and sit on that couch or try that mattress. Bounce on it and see what it truly feels like! If buying a chair, check for ergonomics, movability, cushion feel, and back support. When buying your pieces, feel the sides and back with your hands. Moreover, tap the center with your knuckles. Check if you're truly getting a solid piece. You will realize that how the pieces feel will make a huge difference. 
Store Suggestions That Don't Cost an Arm and a Leg
Apart from buying used furniture in estate sales, antique stores, garage sales, Craigslist, or eBay, you can also try these modern shops. They offer great deals on quality furniture that exude elegance and style. With these pieces inside your property, you will enjoy fashion and functionality, assuring thoughts on furniture removal stay far from your mind. Moreover, you can buy premium pieces without breaking the bank.
1. Etsy
 This kitschy store offers bespoke, artisanal, and handmade furniture. They also have an extensive stock of vintage furniture, which means you get high-quality materials at a reasonable price. You can buy furniture from Etsy using two methods:
● Go through the home decor section and narrow down your categories into rugs, furniture, and lights.
● Try the vintage arena where you can find antique pieces that have withstood the test of time.
Shopping on Etsy provides you with infinite choices. You will find more than a quarter-million products in the furniture category. If you need to search for specific items, this site comes in handy because of the very specific filters that can narrow down your search. You can even further refine search categories via price, seller location, style, and shipping expediency.
2. Overstock
This website has maintained its dominance over the market because they provide quality merchandise coupled with massive discounts. Every noon EST, the hosts update the Flash Deals page where selected items enjoy deeper discounts. You can also try your luck on a "spin to win" virtual wheel that offers additional promos like further 10% off or free shipping incentives.
You may want to check out the Worldstock Furniture page. This segment offers deep sales for handmade furniture. To illustrate, you can find Thai wooden twist seats, kids' modern-minimalist chairs, or curate Peruvian leather seats. Of course, each furniture piece comes with slashed prices to make your pocketbook happy. After furniture removal with our team at Jiffy Junk, these are the kinds of quality pieces and deals you should look for.
3. Home Goods
You're in luck because Home Goods possesses retail stores, an app, and a website. This store lives up to its name by delivering quality home goods. At times, you can even find high-end name brands with up to 60% discount. If you want to stay updated, download the Goods app to get a daily preview of their new deliveries. You can also check their official website.
However, you can't buy products online. You can just keep an eye out for new deals on the internet and save your favorites for in-store purchases. When you shop in the brick-and-mortar store, check out for red tags because these hold the most discount. Moreover, you can even try haggling with the store manager and asking for deeper discounts when items have minor scratches or nicks. Hey, the worse they can do is say no. Above all, don't forget to use your TJX rewards cards to earn points. Home Goods belong to the same parent company as TJ Maxx and Marshalls.
4. Home Depot
Newsflash: Home Depot is more than a home improvement and hardware store. Apart from tools, paints, appliances, etc., you can buy quality furniture pieces here. This store holds an impressive collection of furniture from lounge chairs to accent tables. They hold hundreds of retail stores all over the country. Furthermore, you can try shopping online and have the product delivered to your home or arrange a pick up in your local store.
If you're looking for new pieces after furniture removal, you will find sofas, bed framed dressers, mattresses, and more. Check out the special buys segment to enjoy deeper discounts for sale items. With thousands of products on their inventory, you're bound to find one that fits your budget and style preferences.
5. All Modern
If you're in search of sleek, modern, and contemporary pieces to include in your home, All Modern is the perfect partner. Shopping in this online store offers free shipping for orders 50 USD and above. They also allow easy returns and exchanges within 30 days. When you need to spruce up the rooms in your home, you can look for high-quality pieces in this up and coming e-store.
In With the New & Out With the Old
After decluttering your home and getting rid of old furniture with our help at Jiffy Junk, you need to prioritize buying high-quality furniture that doesn't mess up your budget. Resist the urge to buy cheap furniture because you will get what you pay for. Buying used, premium pieces are better than a new cheap one. Most of all, if you shop smartly, you can find amazing steals that can last for a long time.