April 22, 2021.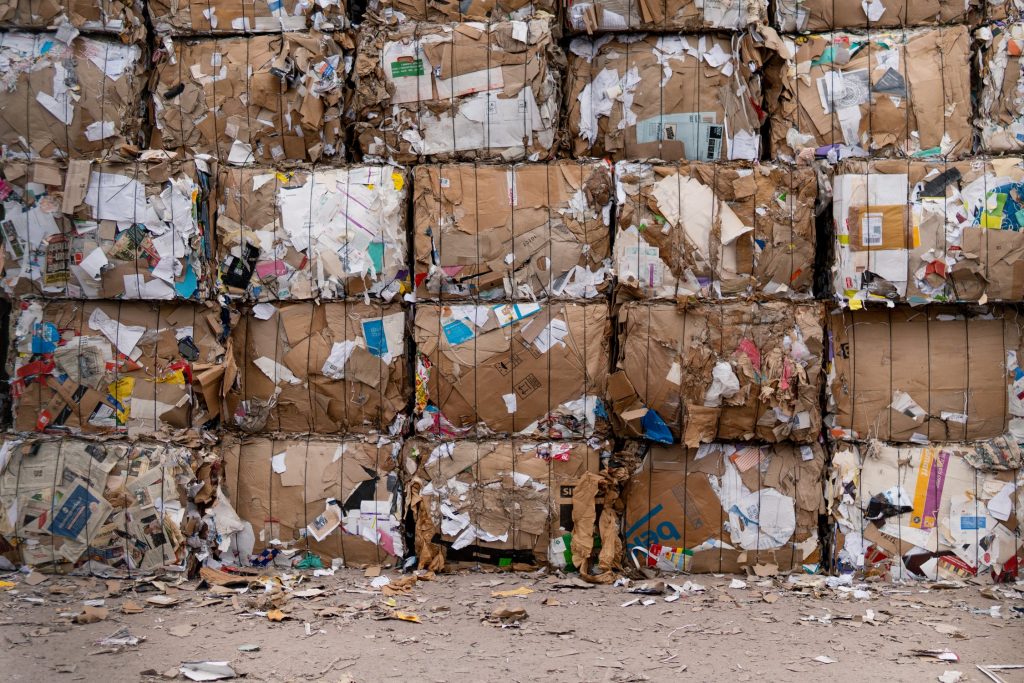 Whether you're moving to a new place, doing renovations, or just thinking of getting rid of extra junk in your property, a junk removal company like ours in the Garden State can help you out. Get in touch with our team in New Jersey to know our services and rates. We specialize in retrieving unwanted goods off your hands swiftly and efficiently. We can even help you by taking things to the next level. Instead of just hauling away unwanted things, we can sort the salvageable items and give them to appropriate charities. Working with us is a great way to declutter and clean up your space in New Jersey. 
With our professional trash removal team, you take the guesswork out of what needs to be done. Our seamless process assures everything gets sorted swiftly so you won't feel overwhelmed and stressed out. Remember, studies say a messy environment equates to a chaotic mind. Clutter makes everyone on your property uncomfortable and unproductive. Thus, working with a reputable company assures you can dump a boatload of the mess responsibly. If you think you may benefit from this service, continue reading to learn what you need to know and what to expect when working with a junk removal company. 
Proper Disposal Methods That Relieves Stress
If you want to clean up your space as quickly as possible, our junk removal team is the most efficient way to do it. Our services help you get rid of all kinds of trash in your residential or commercial property. You can take advantage of our help on demand. This means just call us, and we will strive hard to cart off the crap the same day if possible. Booking an appointment also works, especially if you have a lot of things you want to get rid of. 
When you hire expert services, you can expect us to dispose of your junk properly following the State of NJ's environmental protocols. We will do our best to fulfill this because it is your reason for hiring us in the first place. As a responsible company, we strive hard to ensure that our waste disposal techniques comply with the rules. You can check out our website to see how we get things done. Our happy clients vouch we provide superior service with exemplary methods that don't harm the surroundings. Typically, we offer the following ways to get rid of your junk:
Truck Hauling
If you select this service, our junk removal team will arrive at your address in New Jersey with a truck. This large truck will be fitted with a dumpster in its back compartment. We can help you put all your trash into the dumpster, from large furniture to moldy carpets. From there, we will drive away and dispose of everything on your behalf. This service works well when your trash is already piled up and ready to throw. Try out this service for post-renovation work or when you've done a thorough spring cleaning.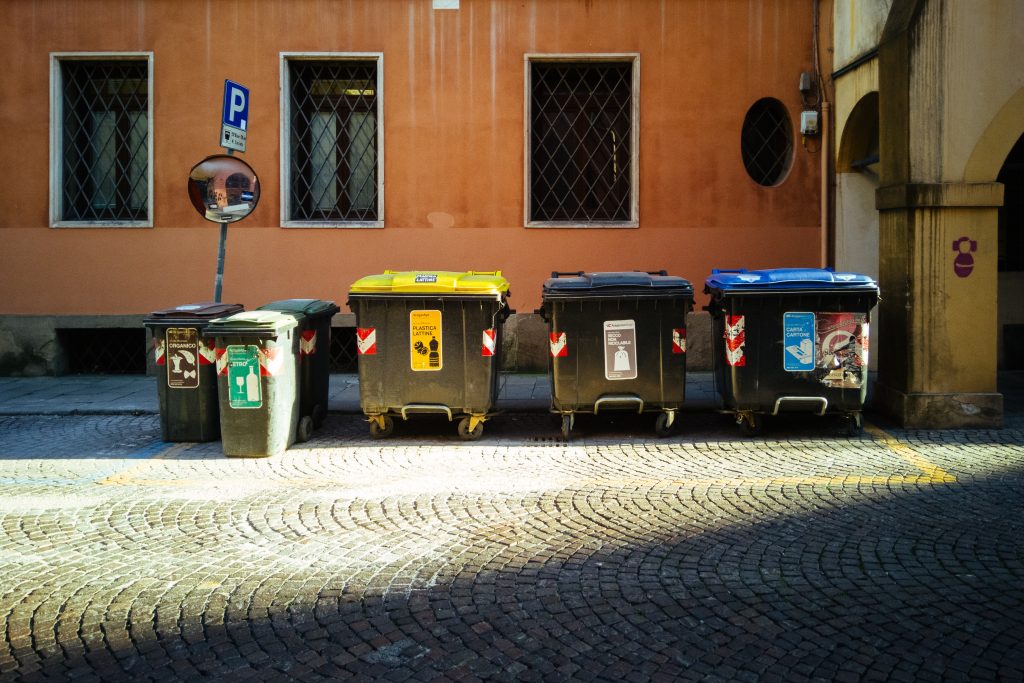 Dumpster Rental 
You can also rent out our dumpster so you can sort your stuff and throw it as you go. Our Jiffy Junk team will drop off a dumpster in your preferred size to your home or office in New Jersey. With this, you can conveniently fill it up at your own pace. Once you are done, give us a call to pick it up. This works well if you have a space-clearing project spanning several days. Keep this essential information in mind when renting dumpsters:
Check the amount of junk you want to throw to gauge how many cubic feet you need.

Pick the dumpster size that fits your needs, with bigger junk-like furniture requiring a larger bin. 

If you are unsure, ask us for advice because there's no sense renting a dumpster you cannot fill up. 
Special Services
We can also help hoarders with our special services. Our team will come to help you sort things out and bag them for throwing, donating, or keeping. Usually, you form attachments to things, so it takes an outsider to help you make an objective decision. If you don't know what to do, hiring us for a full-scale clean-up is the best choice. 
Our junk removal company possesses the right tools for the job. Apart from the truck and dumpster, we have the proper equipment to help you take out junk. We have pulleys and other heavy machinery to readily lift heavy items into the truck. As a result, you don't have to worry about back injuries or other accidents. 
Kinds of Junk That Can Be Taken Away
If you have something to get rid of, we will gladly take it off your hands. We only have very few restrictions which we shall list in the next section. But for what we do accept, take note of the following:
Old air conditioning units

Furniture

Mattress

Carpets and rugs

Large or small appliances and electronics

Exercise equipment

Construction debris

Roofing materials

Tools

Bicycles 

Yard waste

Bathtubs, and spas

Boxes of toys, books, clothes

Musical instruments, even old pianos

Dilapidated furniture
Remember, go through all your rooms, closets, and drawers. Be merciless when it comes to discarding the stuff you no longer want and need. Knowing a junk removal team is waiting to haul it off away makes the whole process a lot more seamless. 
Trash That Most Junk Removal Teams Won't Take
Though our Jiffy Junk crew will take almost anything, there are still some items that we cannot take. Our items fall under the same list that professional movers will not touch. Why? Because these items belong to the dangerous to transport category. Hence, they need proper handling and disposal. These items include:
Asbestos

Gasoline

Open paint cans

Chemicals

Solvents

Oil drums

Oil tanks

Toxic and hazardous waste
The items mentioned above are corrosive and combustible. These highly reactive toxic materials need proper disposal, following the New Jersey state laws. For best results, check out with the local county where you can dump these compounds. You must ensure you do this properly to avoid accidents and steep fines. 
Speedy Response Times that Assure No Delays
Once you touch base with our Jiffy Junk customer service reps, we will get our crew, dumpster, or truck to your NJ address in no time. We understand that you don't want to waste time waiting for a receptacle. Our team prioritizes speed so we can be done with garbage clean-up in a jiffy. 
After you tell us what you need, we will bring it to you and schedule a specific pickup time. If you need full-service help, our crew will be ready to help you load stuff into the truck. Our pickup drivers and service team have been fully vetted because we know you value honesty and trust. After all, you will be welcoming strangers into your private domain, so you need security and assurance. You can count on our team to be there when we say we will because we don't want any delays either. 
Junk Removal Price Quotes That Do Not Break the Bank
Just like professional moving companies, a junk removal service cannot give you a fixed estimate flippantly if you want a full-service. Truck and dumpster rentals are pretty straightforward, but if you need our help every step of that way, we need to know several details before giving a price.
The price varies between a truck or dumpster rental versus a traditional, full-scale junk haul. For the latter, we can give a more balanced quote if we see the trash inventory in person. Notably, the cost of junk removal services hinges on a number of factors, such as: 
How much junk and debris you have. 

What materials will be removed (are they massive like an old piano). 

Where the address is in NJ. 

How accessible the job is (is there an elevator or stairs).

When do you need the service or the rental duration? 
If you are still not sure how much junk you have, a good rule of thumb is the more dumpster space requirements, the more you can expect to spend. Furthermore, an on-site quote allows us to assess the junk inventory in person, giving us a clearer idea of how much truck or dumpster space you will require. Additionally, seeing the trash allows us to assess if you will need any special equipment and handling. 
What Happens During On-Site Collection
If it is just a straightforward pickup and hauling, you do not need to be present during the collection of the dumpster. Our team at Jiffy Junk will do the dumpster and junk removal even when no one is around. Just leave the dumpster by your driveway for easy pickup. We have the details of your service order, so we know what to do. However, we do request that you please make sure there are no obstructions that will make the dumpster retrieval difficult. 
But, for specialty junk like antique closets or other large furniture, we need you to be there when we take the stuff from inside your property. The primary reason you called us is you don't have the equipment and power to lift this heavy equipment. We will not be able to commence with the retrieval if no one is present at the given address. 

After Getting The Junk, This Is What Happens
If you are wondering what will happen to all the junk after we haul them off, the honest answer is it depends on what the items are. Firstly, our junk removal company's first priority is protecting the environment. Secondly, we want to give back to the NJ community by assuring that whatever can be reused goes to people who need it. For example, we give the following away to local New Jersey Shelter and Relief Groups:
Toys

Linen

Clothes

Furniture

Working appliances
Thirdly, we give what can be recycled like plastic and metal to recycling facilities. Our years in the industry have given us industry partners that help us out. Consequently, we can prevent clogging up landfills. Finally, you can rest assured that we go out of our way to reduce waste. We don't simply dump your items in a trash pile because we want someone else to benefit from them. Keep in mind, one man's trash is another man's treasure. 
Final Wrap Up
In conclusion, hiring a professional trash removal company will indeed make your life easy. Sometimes, you must be willing to fork out money for the sake of convenience. After reading this article, you now know what to expect when you hire our Jiffy Junk team for assistance. Remember, being well-informed assures you can make a sound decision that you will not live to regret. 
Noteworthy, there are many junk removal companies in New Jersey, but we are not made equal. We recommend you do extra research so you can compare our services. The internet is right at your fingertips, so you can do this easily from your couch. We believe that our commitment to protect the environment sets us apart from the rest of the other companies out there. On top of that, our pricing scheme is upfront and transparent, assuring you get value for money without compromising the quality of service. 
We also invite you to take a look at our many client's happy reviews and testimonials. You will get additional insight and objective thoughts on our customer service. We are really proud of our team, who have undergone training to assure we always deliver exemplary work. If you have a lot of stuff to throw away, save yourself from the stress. Conserve your time and energy by receiving help from our team of experts. You can also rent out our trucks and dumpsters if you want to do things at your own pace. Our Jiffy Junk team will do the job efficiently so you can sit back and relax while we do all the dirty work on your behalf.