About Jiffy Junk
This junk collection and hauling business was started in 2014, originally serving Suffolk County and Nassau County on Long Island, New York. Jiffy Junk has since expanded to a multi-state operation.
Jiffy Junk provides professional staff to help you with the removal of unwanted items. The items are either donated on your behalf or disposed of and recycled. We also can provide labor only services.
We specialize in: 
Large appliances such as washer, dryer, refrigerators
Mattresses
Clothing
Hot tub removal
Furniture Removal
Dumpster rental alternatives
We remove all kinds of junk, including construction debris, appliances, furniture and carpet removal. We then haul it away, recycling or donate items that can be reused. We leave behind a broom-clean area for you. We call this our White Glove Treatment.
Our staff is professional, helpful in situations including foreclosures, estate cleanouts, hoarding situations and office moves. We can bag as well as remove any unwanted items.
We Offer:
Easy Scheduling: You can schedule your free junk removal estimate online, or call us at 844-543-3966
Aggressive Rates: The Jiffy Junk teams will call when on the way for the free estimate, provide you with an accurate quote, and be ready to remove the items during the visit
Fully licensed and insured.
Meet the Leadership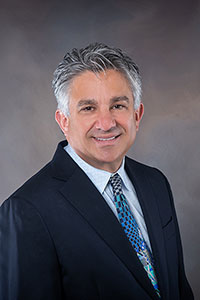 Robert Palumbo
Robert Palumbo is the founder and managing partner of Jiffy Junk. Robert has extensive customer service experience in the Home Services sector. Being a General Contractor since 1997; Previous to that, he owned and operated one of the first Automotive Detailing Companies on Long Island from the age of 22. Robert has an excellent track record of honesty, transparency and impeccable customer service.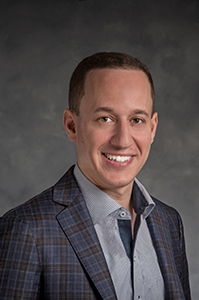 Adam Butler
Adam Butler is a managing partner at Jiffy Junk. Adam uses his experience in business operations as he oversees the company's day-to-day operations.  These include planning, marketing and developing a strong company culture. The junk collection and hauling business was started in 2014,  serving Suffolk County and Nassau County on Long Island, New York. Mr. Butler is a graduate of State University of New York at Oswego. He has a Bachelor of Science in Business Administration, with a concentration in small business and entrepreneurship.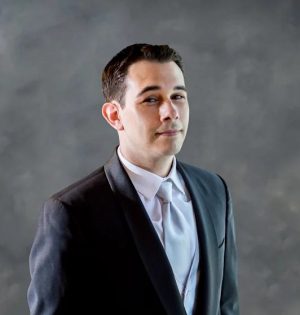 Adam Cevallos
Executive Director
Bio Coming Soon
Meet the Team
Michelle Schrager
National Accounts Manager
Bio Coming Soon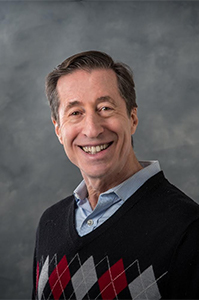 Barry Cohen
Corporate Services Sales Manager
Barry comes to us with over 30 years of Sales and Marketing Experience in the fields of Medicine, First Aid and Safety. He has served many clients across the country and has an excellent attitude when helping his clients problem solve. In addition, he takes pride in going the extra mile to make sure the job is completed and his clients are totally satisfied! He is committed to making your experience as smooth as possible. He is also a business owner with his wife Beth Ann for over 25 years!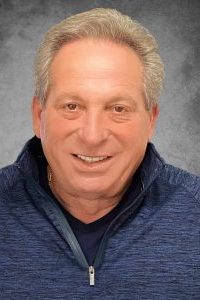 Stuart Greenvald
Franchise Development
Stuarts career began in 1980 opening his first sneaker store. By 1987 he expanded the chain to 5 successful locations. In 1992 he sold his interest in the sneaker stores. He moved on to be the sales manager of a prestigious luxury automobile dealership on Long Island. In 2 short years, he grew the dealership into the #1 dealership of its kind in New York. in 1995 he decided to go back to his family's roots and join the DCAP insurance franchise system. He quickly became the biggest franchisee in the system. He owned and operated 8 locations in the tri-state area. In 2008 Stuart and his partner bought the New York rights to what was then the 4th largest tax preparation franchise in the country. In 2009 Stuart and his partner bought the DCAP franchise group from a publicly-traded company and turned it back to a privately held company. Their goal was to combine the insurance business with the tax preparation business. The combination was an instant success. There are currently 35 DCAP locations and 28 Tax Zone locations in the downstate New York area. In 2017 Stuart had his old High School friend Robert Palumbo's company Jiffy Junk come to his home to do a clean-out prior to him moving. He was so impressed with their quality of work & presentation of the brand, that he spoke to Robert about the benefits of franchising Jiffy Junk. In 2018 he helped Jiffy Junk enter the franchising world. Stuart is now the Franchise developer for Jiffy Junk and also owns and operates multiple territories in South Florida. Stuart feels that in order to sell franchises for a company he believes he must be a franchisee as well. Knowing a business from both sides of the coin enables Stuart to give a prospect a full view of the company.