Furniture Removal

Services
Professional and trusted furniture removal company across the United States since 2014.
Junk Furniture Removal

in a Jiffy
Do you have an old furniture removal job that needs to be done? Jiffy Junk is the best choice for the job. As a leading furniture disposal service provider, we make it our business to haul large items away in a safe and reliable manner. Years of successful projects and countless customer testimonials can't be wrong - see the difference for yourself!
We Haul Away

Furniture of All Types
Jiffy Junk's team of professional staff is trained and equipped to pick up old furniture, whatever size or condition it may be in. Whether you've got one item that needs to be hauled away or 10, rest assured that we can handle it with ease.
We haul away old furniture of all kinds, including:
Beds and mattresses
Desks and office furniture
Bookcases and shelves
Outdoor furniture
Chairs and couches
Entertainment centers and TV stands
...and many more! Furniture removal services come and go, but Jiffy Junk is different. We set ourselves apart with a professional approach and an easy booking process. We pride ourselves on giving clients a white glove experience that they can't get anywhere else. Countless five star reviews from our clients and years of repeat business speak for themselves!
Our team of professionals is trained to haul away furniture while respecting your safety and property. Just because you need to get rid of furniture doesn't mean you should hire anyone for the job.
As a professional furniture disposal service, Jiffy Junk takes care to fully comply with any local, state, or national laws and regulations that apply to your unique situation.
Recycling is a great option if you want to end your old furniture removal job in an environmentally-friendly way. We coordinate with local facilities to offload items for processing post pick up.
Jiffy Junk doesn't just pick up old furniture for disposal; our furniture haul away team often donates items that are in good enough condition for reuse elsewhere, often by local charities.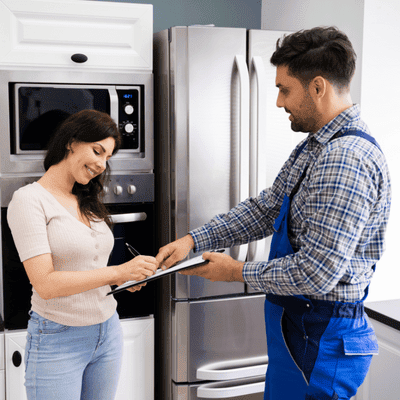 How

Furniture Removal

Works
The old furniture pick up process starts with a call to our team for a free quote. If you want to move forward, they'll work with you to book an appointment date and time that works for you.

After that, there's nothing left to do but sit back and relax - our furniture junk removal team will arrive at your property as scheduled to get the job done quickly and safely.
An Eco-Friendly Approach to Furniture Removal
Jiffy Junk aims to take a responsible approach with the services it offers. For us, old furniture disposal doesn't mean offloading items into a landfill - instead, we donate and recycle them whenever possible. Our trained staff can assess the condition of your furniture to determine where it should go in our network of partners. In most cases, we'll be able to find a responsible final destination that does good for the environment and community.
Things start when our team shows up on the day of your haul away appointment. They will be able to remove furniture from your home, business, or commercial space - as long as the area is accessible.
Our furniture disposal crew will go through all of your furniture and assess its condition to determine which items can be donated, which can be recycled, and which need to be disposed of.
After the furniture pick up is done, we can transport it for proper furniture disposal at a local recycling facility. There, it will be broken down into raw materials and used to create new products.
Our furniture disposal service prides itself on avoiding waste at all costs. However, if your item is truly unsalvageable, we will deliver it for appropriate shredding, incineration, or landfill.
Get in touch with the Jiffy Junk team for all your furniture removal questions.
Frequently Asked Questions
You have a few options when it comes to getting an old furniture pick up job done.
Donate or sell: The easiest way to donate is to place whatever you have outside with a 'free' sign. It's worth noting, though, that it could take time for someone with enough interest and the right equipment to come along. You can also try selling it online.
Hire a junk removal service: Alternatively, call a furniture haul away service like Jiffy Junk for help.
Rent a dumpster: If you have a lot of furniture to get rid of in a prolonged duration, you may want to rent a dumpster. This option can be more expensive.
When preparing for furniture removal services, take time to gather your items and ensure they're empty of any personal belongings. Figure out how you want to pack your furniture for moving and clear a path that our furniture disposal team can use to access it. It's also a good idea to protect your nearby furniture with padding and clear the moving space of any delicate or easily breakable items.
Generally, no. Most municipalities and property owners have rules pertaining to the use of their dumpsters and what items can be left in or beside them. Leaving your things next to the bin will likely result in some sort of fine for either trespassing or littering. It's always a better idea to call a professional furniture haul away service like Jiffy Junk for specialized old furniture removal services.
Yes, opting to remove unwanted furniture in bulk is often much more cost-effective than doing so in a singular manner. This means fewer trips for our team and a simpler process overall. However, it's important to realize that price can be impacted by several factors outside of item quantity. We recommend giving our team a call to discuss your specific situation and obtain a custom quote.
Yes! All of our furniture pickup jobs end with a thorough review of all of the areas our team has worked in. We'll take the time to sort through any and all items that may have become displaced during the haul away. Our crew can even vacuum the space your items have been removed from to pick up any excess dust that's been left behind. With us, you can expect a hands-free experience every single time.
What Makes

Jiffy Junk

Different
Interested in

Getting Started?
Have a big cleanout job that needs to be done right away? Contact us today. We'll get rid of your junk in a jiffy!
What Our

Customers

Are Saying
Our customers in our local service areas love us! We are proud of our reputation for excellence, fairness and professionalism. Read what customers say about working with us.