Junk Removal in

Hudson County
Professional and trusted company for junk removal Hudson County since 2014.
Hudson County

Junk Removal & Disposal
Reliable junk removal in Hudson County. We can remove all your junk and unwanted items in a jiffy. Call us today or book online for residential & commercial junk removal in Jersey city, Union city, Hoboken and all nearby areas.
Jiffy Junk has a five-star rating nationwide and a loyal following of repeat clients because we offer dependable, professional junk hauling services. Our team members are friendly, helpful and courteous. We take pride in what we do as we work year-round to keep homes and businesses clear of clutter and junk in the communities of Hudson County and around the nation.
You can depend on the Jiffy Junk team for all kinds of services from Union City bulky pickup jobs to furniture removal in Jersey City. Whatever your junk removal requirements are, we can meet them.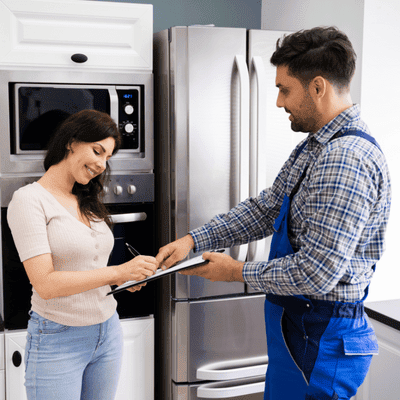 Eco Friendly

Junk Removal

in Hudson County
Eco-friendly junk removal in Hudson County means disposing of your junk in a way that is good for you and for the planet. Jiffy Junk professionals take pride in practicing this type of junk disposal. Caring for the environment and getting rid of junk in a way that protects the planet is an important part of what we do.
Disposing of junk in an eco-friendly manner can take time and effort. You can feel good about getting rid of your junk knowing that our professionals will take care of it in a way that's responsible.
Every job is important to us, no matter how big or small. It doesn't matter if your junk is in a suburban house, a studio apartment, your downtown office space, or an estate home – we can clear it all. We are even equipped to provide you with bulk junk pickup services and minor junk removal in Jersey city, Union city, Hoboken and more.
Get in touch with the Jiffy Junk team for all your junk removal questions.
Hoboken Bulk Pickup
Call on Jiffy Junk to haul away the unwanted excess from estate properties, garages, basements, attics, storage lockers, warehouses or any other facility that needs junk removal in Hoboken, Hudson County. You do not need to package up the items or place them on the curb. All you need to do is let us know what items you want removed and we do the rest. You tell us where the junk is. We come and remove it for you.
Ecological Junk Removal in Kearny, NJ
Our professionals will restore your space, declutter your rooms and provide you the peace of mind of knowing your junk will be efficiently and responsibly handled. With our eco-friendly approach to junk removal in Hudson County areas, you can rest easy knowing your reusable and recyclable junk is not going to landfills. Removing junk from dank, moldy basements and dusty attics is not only time-consuming, it can also cause serious health problems if you are not adequately prepared for the job. Jiffy Junk professionals have the training and the proper gear to safely clean out basements, attics and other places.
Green Commercial Junk Removal in Secaucus, NJ
Some items in your business junk may need special processing for disposal. Many can be reused by others and can be donated. We do the sorting and processing of these items for you. We're familiar with the recycling, reclaiming and donation centers in Hudson County. We sort though the items we haul and dispose of them in the appropriate manner. Electronics often have parts that can be reclaimed and reused in other products. Jiffy Junk makes junk removal in Hudson County easy for you while protecting the environment at the same time.
Why Choose Us for Junk Removal in

Hudson County
Only minutes away from Manhattan, Hudson County is thriving with 12 towns, each sporting its own unique personality. Whether you need junk removal in Jersey City, Hoboken, West New York, Weehawken or one of the many other areas, Jiffy Junk professional junk hauling services are at your disposal.
We remove junk from a wide variety of places. Whether you need a home cleared out, estate property that needs a cleanup, abandoned tenant belongings, refuse from construction, remodeling or renovation or just want to get the junk out of your garage, basement or attic, Jiffy Junk provides the professional removal services you need.
We provide eco-friendly junk removal services for all types of situations. Anytime you need junk removal in Hudson County, you can depend on us to provide fast, professional service. We also remove junk from construction sites and remodeling and renovation projects. If you are throwing out old carpet or need cleanup from re-roofing, we are here to help. Offices, homes, estates and even empty lots that need junk removed, we do it all. There is not a job that is too small or too large for Jiffy Junk.
Contact us today to find out how you can make quick work of a big mess, all with a single phone call.
Fast Services
We're in and out in less than 24 hours
Flexible payments
All payments are 3D secured
Nation Wide
We serve USA and Now Canada
What Makes

Jiffy Junk

Different
Interested in

Getting Started?
Have a big cleanout job that needs to be done right away? Contact us today. We'll get rid of your junk in a jiffy!
What Our

Customers

Are Saying
We're proud of our reputation for excellence, fairness and professionalism. Read what customers say about working with us.
From Jersey City Bulk Pickup to Junk Removal in Union City & Other Areas – Call Jiffy Junk!
We are one of the most popular junk hauling services in Hudson County and throughout New Jersey. When you require junk removal services in Hudson County, whether it's for your home or business, call on Jiffy Junk. We provide the professional, clean and safe junk removal services that save your back and your time.