Hoarding Cleaning

Services
Professional and trusted hoarding cleaning services across the United States since 2014.
Hoarder Cleaning Services

in a JIffy
If you or loved one is suffering from hoarding, Jiffy Junk is here to help with our top-of-the-line hoarding clean up services. We handle all hoarding situations with sensitivity and compassion. We offer full-on hoarding cleaning services including bagging up and removal of items to restore their home to a healthy, clean environment.
How Our

Hoarding Clean Up Services

Work
We make hoarders junk removal easy with a simple and fast process. First, get in touch with us to get your free quote. You can call in at (844) 543-3966 or fill out a booking form by clicking the 'Get Pricing' link below.
Next, choose a date and time that works for you! Our experts in clean up services for hoarders are ready to take on any job - big or small!
Step three is all about relaxation for you! We'll take the mess off your hands and you'll come back to a clutter free space!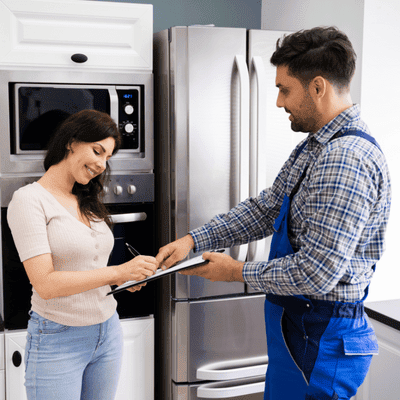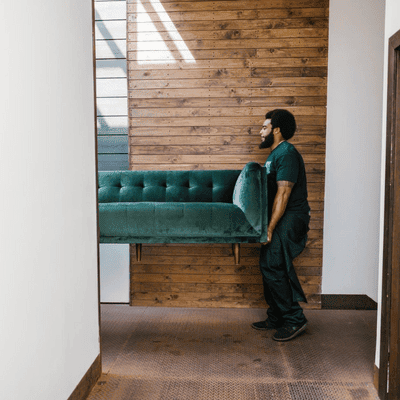 Expert

Hoarding Junk Removal

Since 2014
Hoarding is different in that clutter and possessions have accumulated to such a degree that it has taken over a person's home and their life. In some hoarding clean up services jobs we've had, the hoarder's health and safety is at risk with unsanitary conditions. That creates a potential for household accidents and reduced means of exit in case of an emergency.
In all cases, we've managed to offer hoarding cleaning that left the space spotless and ready for a zen finish!
Hoarding cleaning services should be compassionate by design. Our team aims to set high standards when it comes to support - assisting you or your loved ones part with items and avoid hoarding long-term. Jiffy Junk doesn't just provide hoarding clean up services, but a name you can trust for confidential help.
Jiffy Junk's hoarder cleaning services put safety first. Our team of professionals will fully assess your situation and any hazards that may lie within it before getting started. We take the hoarding junk removal process seriously and will always dispose of items in a safe, responsible and regulatory-compliant manner. No need to worry about any of the hazards that may arise from an unkempt space - our services guarantee you peace of mind and a clean environment.
In consideration of the environment, we make every effort to donate reusable items to local charities or send them to be recycled. Anything not appropriate for donation we haul away and dispose of in compliance with local, state and federal regulations for hoarding junk removal.
Sorting is a big part of decluttering, and also a core element of our hoarding clean up services. Jiffy Junk will help you sift through items to determine what is and isn't worth keeping in the hoarder junk removal process.
All too many hoarder clean up companies view their work as a regular cleaning job - it's so much more than that. Hoarding is a serious problem associated with strong feelings of attachment and difficulty discarding or parting with possessions. Companies that clean up hoarders' spaces should be cognizant of what their customers are going through.
Our team has years of experience offering hoarder removal services and can assist by means of support and advice. It's hard to know how to help a hoarder, but our hoarder clean up services are here to get the process going.
What Makes

Jiffy Junk
Different
Interested in

Getting Started?
Have a big cleanout job that needs to be done right away? Contact us today. We'll get rid of your junk in a jiffy!
What Our

Customers

Are Saying
Our customers in our local service areas love us! We are proud of our reputation for excellence, fairness and professionalism. Read what customers say about working with us.
Ask About our

Hoarding Cleaning Services
Got questions about our Hoarding Cleaning Services? We're here to help!
Frequently Asked Questions
Hoarding clean up services can involve a lot of different facets, from sorting through items to disposing of trash. Ultimately, the best way to help a hoarder rid their space of clutter is to work with them one-on-one to understand their needs and create a plan of action. Jiffy Junk's hoarding cleaning services will help you through this process by providing sorting and organizing assistance, as well as whatever other help you may need.
Hoarding clean up services should start outside of the space that is to be cleaned. This means setting a boundary, or "no-go zone" that neither the hoarder nor the helpers can enter. This is important for both safety and a sense of control. From there, you should then begin sorting through the items in the space and organizing them according to what is useful and what is not. Clean up services for hoarders takes time, so it's important to be patient and understanding - we understand that at Jiffy Junk. From our professional hoarder cleanup company, you can expect that patience and empathy you need to get through this difficult situation.
Cleaning services for hoarders can vary in price depending on the job at hand. Some hoarding junk removal projects only take a few hours, while others may last several days. Contact us for a free quote!
Unfortunately, there isn't a single answer here. Hiring a hoarding cleaning services is obviously the best first step. From there, it's a matter of working with your hoarder removal service one-on-one to determine the best course of action for the specific circumstances at hand. Hoarding cleaning experts can help you create a plan that addresses the hoarder's underlying issues and enables them to lead a clutter-free lifestyle.