Junk Removal in

Mercer County
Professional and trusted company for junk removal Mercer County since 2014.
Mercer County

Junk Removal & Disposal
Our team of professionals has been trained to work with all types of junk removal in Mercer County, NJ. We have the equipment and safety gear to haul heavy items and work in less-than-optimal conditions.
You may find that some junk hauling services may have limited offerings on what they are prepared to remove. Our professional, courteous and friendly team members provide you with excellent customer service and we work all year long clearing out the clutter in the homes and businesses with a trustworthy junk removal company in Mercer County.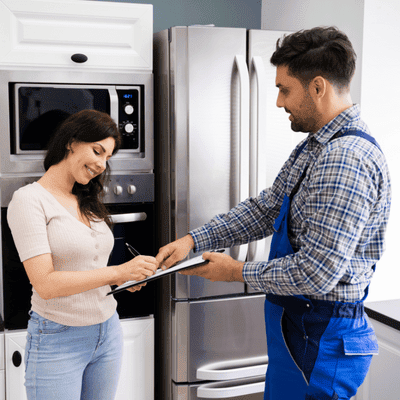 Eco Friendly

Junk Removal

in Mercer County
Ensuring that your items are properly disposed of is the main focus of our junk removal in Trenton and nearby areas. We have professional teams that are ready to haul away and dispose all types of junk. Let us make your life better and greener by hauling away your junk. Our Mercer County junk removal team will make sure that each piece of junk is properly discarded.
We here at Jiffy Junk consider every job important and we will be there to pick up any type of junk. It doesn't matter if you live in a suburban house or a studio apartment or your downtown office space or an estate home, we can clear it all. We are even equipped to provide you with top-of the-line Trenton junk removal services.
Get in touch with the Jiffy Junk team for all your junk removal questions.
5-Star White Glove Treatment
Based out of New York, we have offices nationwide and a solid reputation for our five-star customer service. Our dependability, along with our White Glove Treatment and courteous customer care have eared us five-star ratings in the communities we serve. Our goal is to provide each client with excellent Trenton junk removal services that guarantee your satisfaction.
Sustainable Junk Removal for Homes
Moving junk out of your home can be time-consuming and emotionally draining. Turing the job over to the professionals at Jiffy Junk makes it considerably easier and allows you to use your time more productively. Additionally, we have everything needed for a safe junk removal in Mercer County, NJ.
Commercial Junk Removal in Trenton
We also provide commercial junk removal in Trenton, NJ. Any of your damaged or broken office equipment, outdated electronics and all types of appliances will be disposed in an eco-friendly manner. We always follow the city's guidelines to properly dispose of all types of material.
Fast & Efficient Junk Removal in Trenton, NJ
When you have a timeframe within which you need to get things done, call us for your junk removal needs. Calling friends to help get those heavy items to the junkyard may not go over so well. So, give Jiffy Junk a call and get your junk removal in Trenton, NJ quickly and efficiently.
You may be tempted to call the nearest handyman to get your furniture removal in Mercer County up and running. We do all the work for you, allowing you to use your valuable time doing more productive and rewarding activities.
The Best Junk Removal Company in Mercer County

Mercer County
When you need junk removal in Mercer County, NJ, call on the team with a highly respected name in the junk hauling business. For great customer service and a company that is committed to protecting the environment, let our team remove your junk for you. Give us a call and discover why Jiffy Junk gets five-star reviews and testimonials. Schedule your appointment today and we will get your junk moved in a jiffy.
Contact us today to find out how you can make quick work of a big mess, all with a single phone call.
Fast Services
We're in and out in less than 24 hours
Flexible payments
All payments are 3D secured
Nation Wide
We serve USA and Now Canada
What Makes

Jiffy Junk

Different
Interested in

Getting Started?
Have a big cleanout job that needs to be done right away? Contact us today. We'll get rid of your junk in a jiffy!
What Our

Customers

Are Saying
We're proud of our reputation for excellence, fairness and professionalism. Read what customers say about working with us.