Professional and trusted company for valet trash service across the United States since 2014.
Valet Trash Pickup

In a Jiffy
Got too much stuff? We all do, with the main reason being that getting rid of it usually takes work. Who has time for that? If only there was a valet trash service that could do the organizing, loading, and hauling for you. Oh wait, there is. Jiffy Junk is proud to offer convenient door to door trash pick up to home and business owners alike.
Valet Trash &

Items We Remove
You can hire our dedicated Apartment Trash Valet Team at Jiffy Junk for assistance in removing items from every corner of your space. We are equipped and possess the necessary expertise to efficiently help you without requiring you to lift a finger. The best part of our service is the convenience we offer to our clients.
Handling kitchen waste
Handling bathroom waste
Recyclables
Disposing of yard waste
Office equipment
Disposing of bulky items
Furniture removal
...and many more! Reasons to Consider Using Valet Trash Services
The valet trash business is a lesser-known one, to say the least. Who knew you could pay someone to do the dirty work for you? Jiffy Junk sure will. Our team of experienced professionals is incredibly reliable, courteous, and ready to get the job done right.
Take a look at just a few of the many reasons why customers choose us and don't look back:
Apartment trash pickup is a convenient solution for those who don't have the time or means to get rid of items on their own. With Jiffy Junk, all you need to do is leave your trash bags out on designated days and wait for them to magically disappear.
Apartment residents, building managers, and raccoons all find that our valet trash pickup service drastically reduces the amount of trash flowing out of bins and overflowing onto sidewalks. This makes for a cleaner environment for everyone to enjoy.
Enlisting the help of a trash valet can save you a considerable amount of time and hassle. Just think about all of the other, more productive things you could be doing instead of hauling those bottles to a recycling center.
Our valet trash service isn't just convenient - it's also an easy way to do your part for the environment. Jiffy Junk prides itself on being an eco-friendly business, and we make sure to recycle as many of the items that we pick up as possible.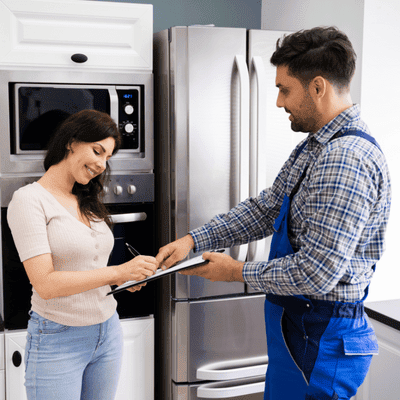 How to Use Our

Valet Trash Service
The convenience and time savings of a trash valet service are within tangible reach; Jiffy Junk operates across America with the help of local teams who are pros in what they do. Getting started is easy - just call in for a free quote and we'll walk you through everything.
As leaders in the valet trash business, Jiffy Junk's team of experts has quite literally seen and hauled it all. We've mastered the art of maintaining high standards for customer satisfaction in tandem with those for health and environmental concerns. Working with us means getting the job completed on time, on budget, and of course, with a smile.
Is your local trash valet trained in concierge trash removal? Can they remove trash from residents' doorsteps or front porches at multi-family housing buildings, such as condominiums or apartments? Our team of professionals does it every day.
Valet trash service for apartments is very different from that for single-family homes. While some trash valet companies approach jobs with a broad brush, our experts are well aware of the nuances that can come with hauling from large buildings.
Our trash valet business is respected for its commitment to the planet as much as it is for its white-glove service. We prioritize recycling by using separate bins and maintaining relationships with local recycling and waste management facilities.
Jiffy Junk may be a valet trash company, but that doesn't mean we have to bring everything we collect to the landfill. Our staff are diligent when sorting through items so that anything viable for reuse can be donated to a local charity in need.
Get in touch with the Jiffy Junk team for all your valet trash pickup questions.
Frequently Asked Questions
Valet waste services are kind of like valet car services, only for trash. Our valet trash service removes tied garbage bags from apartment doorsteps and transports them to onsite dumpsters so residents don't have to. Hiring the help of a private trash pickup team like Jiffy Junk's can be a relief for big facilities or multi-dwelling buildings that have limited access to trash collection services.
While some valet trash companies might want to keep you on a contract until the end of time, Jiffy Junk proudly offers apartments with valet trash services on a reasonable basis. 24 or 36-month contracts are a common industry standard, and in certain cases, you can receive a discount if you agree to something longer. Call our team to discuss what contract options are available in your local area.
Valet trash service pricing can vary quite drastically. It depends on a range of factors, including property type and size, the frequency of trash pickup needed, collection times, contract length, and of course, the apartment valet trash service provider you choose to work with. Jiffy Junk aims to be a value-rich, cost-effective option for everyone - reach out to receive a case-specific quote.
What Makes

Jiffy Junk

Different
Interested in

Getting Started?
Have a big cleanout job that needs to be done right away? Contact us today. We'll get rid of your junk in a jiffy!
What Our

Customers

Are Saying
Our customers in our local service areas love us! We are proud of our reputation for excellence, fairness and professionalism. Read what customers say about working with us.