Professional and trusted dumpster rental services since 2014.
Roll-Off Dumpsters

of all Sizes
We have roll off dumpsters suitable for common household and commercial projects, including home cleanouts, remodeling, general construction and demolition. Drop us a line and we'll help you decide which dumpster is best suited to your needs.
*Dumpster sizes and dimensions may vary slightly but total volume is precise. Capacity estimates are based on the volume of a 33-gallon trash bag.
10-Yard Dumpster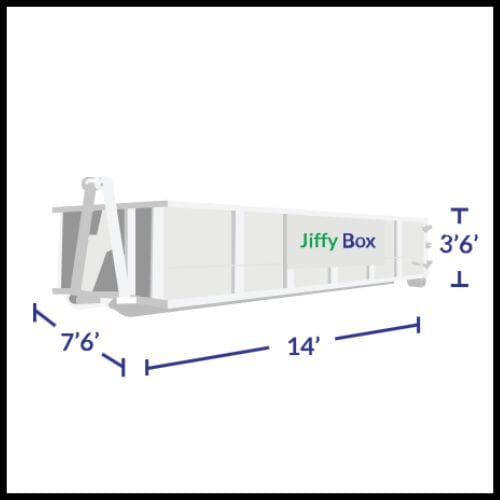 Approximate Capacity:
50-70 Trash Bags
Ideal For: Attic cleanouts, light demolition, concrete disposal
Get Pricing
15-Yard Dumpster
Approximate Capacity:
80-100 Trash Bags
Ideal For: Bathroom remodels, roofing repairs, festivals.
Get Pricing
20-Yard Dumpster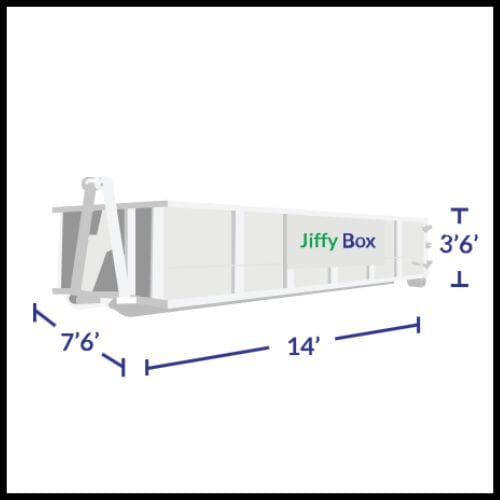 Approximate Capacity:
110-130 Trash Bags
Ideal For: Partial cleanouts, general construction, roofing
Get Pricing
30-Yard Dumpster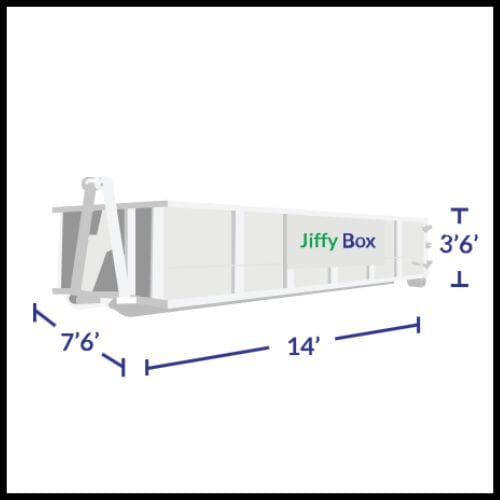 Approximate Capacity:
170-190 Trash Bags
Ideal For: Office cleanouts, home additions, decluttering.
Get Pricing
40-Yard Dumpster
Available upon request. Contact us for more information.
Local Dumpster Rental

in a Jiffy
We make your dumpster rental fats, easy, and affordable.
We offer a streamlined scheduling process and competitive pricing with no hidden fees. Whether you're cleaning out a room or need a dumpster for a construction site, Jiffy Junk has the dumpster size you need.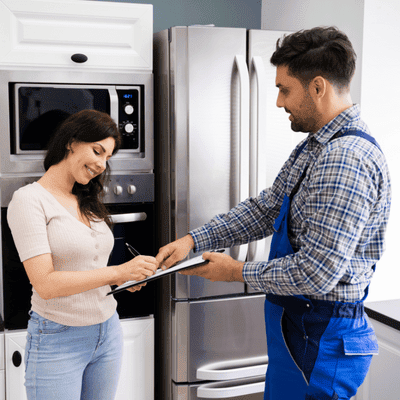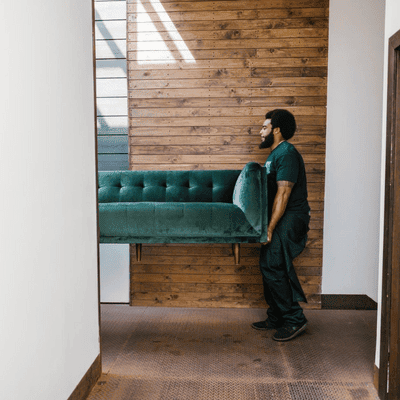 We take customer satisfaction seriously and have lots of 5-star reviews to prove it. Whether you're renting a dumpster or want to hire us for a full White Glove Treatment clean-out, we go the extra mile to give you our best. We offer service to both residential and commercial properties, and always dispose of items in a safe, responsible and regulatory-compliant manner.
What Materials Can Our

Roll-Out Dumpster

Take?
Call on us for dumpster rental quotes and schedule delivery for a time that works for your project. We'll also let you know about local regulations you need to follow and, upon request, can even do the clean out for you.
Household Junk
Carpet
Flooring
Appliances
Electronics
Furniture
Mattresses & Box Springs
Fixtures
Yard Waste
Stumps
Construction Junk
Wood & Drywall
Roofing Materials
Concrete
Items Not to Include in Your

Dumpster Rental
There are several types of materials which should not go into a dumpster and will require alternative disposal methods. If you are scheduling a commercial or residential dumpster rental, make sure that you do not throw in any of the items listed below. If you do, you could find yourself facing additional fees or even heavy fines from environmental regulators.
What Happens to Items With Our

Dumpster Rental Services?
When Jiffy Junk disposes of material from dumpster rentals, we recycle everything we can and make sure that everything else is going to approved and environmentally responsible landfills.
We'll also recycle any recyclable goods and donate items that can be reused to local charities. Instead of throwing usable items in a roll-off box, we see that they do good in your community. Dumpster Rental

Questions
Get in touch with the Jiffy Junk team for all your roll off dumpster questions.
What Makes

Jiffy Junk

Different
Interested in

Getting Started?
Have a big cleanout job that needs to be done right away? Contact us today. We'll get rid of your junk in a jiffy!
What Our

Customers

Are Saying
We deliver and pick up your dumpster rental on-time. See what our clients have to say about our dumpster rental services.
Frequently Asked Questions
When renting a dumpster, the big difference between a 10-yard and a 15-yard dumpster is their capacity. A 10-yard dumpster is suitable for projects like minor bathroom remodels, basement or garage cleanouts, small roof replacements, or yard projects. For medium-sized projects like larger bathroom remodels, multi-room cleanouts, and bigger landscaping tasks, we recommend a 15-yard dumpster rental.
Our most frequently rented dumpster size is the 20 Yard Dumpster. The 20-yard dumpster is versatile and can accommodate a variety of debris types, from yard waste to roofing shingles. We also see a lot of 30-yard dumpster rentals. Both sizes are suited for anything from home renovations to commercial cleanouts and construction sites.
Our pricing is transparent, and we provide a detailed breakdown of all costs upfront for roll off dumpster rentals. However, additional fees may apply if the dumpster exceeds the weight limit, if prohibited items are disposed of, or if the rental period is extended without prior notice. You may also face extra fees if you load the dumpster with hazardous or prohibited items.
This highly depends on the size of dumpster you need for your project. Between a 10 to 40 yard dumpster rentals, cost can range anywhere between $400 to $950.

Give us a call, we'll be happy to help with pricing for your rental of any of our dumpsters.
Dumpster rental sizes are as follows:
10 Yard
15 Yard
20 Yard
30 Yard
40 Yard