Junk Removal in

Miami-Dade County
Professional and trusted company for junk removal Miami-Dade since 2014.
Miami-Dade County

Junk Removal & Disposal
Jiffy Junk help the locals of Miami-Dade county get rid of their junk without fuss. We offer Earth-Friendly junk removal in Miami for both residential neighborhoods and commercial districts.
Our team of professionals has a diverse set of skills for junk removal in Miami Florida that are uniquely suited for Miami locals. We are a company that values the needs of the people so no job is small for us when it comes to Miami junk removal services. If you need something more like estate cleanout or old furniture removal in Miami we can help you out with that as well.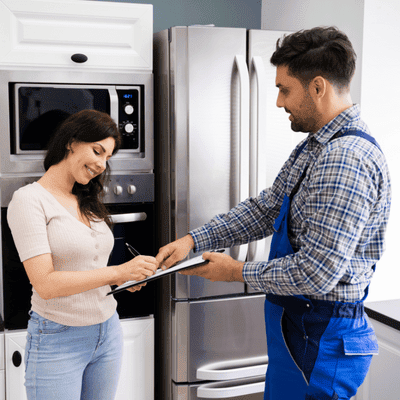 Eco Friendly

Junk Removal

in Miami-Dade County
Everyone at Jiffy Junk takes a special interest in providing quality eco-friendly junk removal in Miami, FL. We understand the social responsibility that we must share as a junk removal company and we take the responsibility to heart. Our eco-friendly process of have junk removal in Miami have been designed in a way to have a minimal impact on our environment.
We here at Jiffy Junk consider junk removal in Miami, Florida very serious and we'll be there to pick up the junk. It doesn't matter if you live in a suburban house or a studio apartment or your downtown office space or an estate home, we can clear it all. We are even equipped to provide you with bulk pickup services. Subscribe today so you'll never miss a re
Construction Junk Removal in Miami-Dade County
If you need any scrap removal in Miami, our team will handle and clearout your construction site with the utmost efficiency. If you consider all the things involved, you will find that Jiffy Junk is the best and most cost-effective solution to your construction junk problem.
Storm Junk Clean Out Service in Miami
Being a coastal area, weather storms are something the residents of Miami-Dade county are used to. This is why Jiffy Junk offers exclusive storm junk removal in Miami to the locals. We will handle every sort of junk removal as efficiently as possible so that you can return to your routine as fast as possible.
Get in touch with the Jiffy Junk team for all your junk removal questions.
Junk Removal Services in

Miami-Dade County
We are a professional junk removal service provider that provides high-quality junk removal services to residents of Miami-Dade county. Jiffy Junk is a nationally operated junk removal service provider that specializes in providing quality junk removal in Miami and throughout the country. Our professionally trained team can provide a wide variety of specialized junk removal that may be required. We are dedicated to provide any types of junk removal in Miami, Florida
If you need junk removal in Miami-Dade County then we are the perfect people to call. With our meticulous working process and an eye for detail, we can safely say that we are one of, if not the best removal companies in the business. So if you want a local company that has a national reputation, friendly faces and quality service then give us a call. We are waiting to help you out with your junk removal problem.
Contact us today to find out how you can make quick work of a big mess, all with a single phone call.
Fast Services
We're in and out in less than 24 hours
Flexible payments
All payments are 3D secured
Nation Wide
We serve USA and Now Canada
Home Junk Removal in Miami-Dade County
Now you can get rid of the junk on your own but that would mean you taking time out from your breaks and holidays. We provide one of the best Miami-Dade junk removal services you can find – and our track record here in Miami-Dade county proves that. We specialize in providing every sort of home junk removal service you need.
Estate Junk Removal in Miami, Florida
This sort of junk requires special attention and care when disposing of so it is always better to let a professional handle all junk pick up in Miami. Jiffy Junk even has a specialized estate junk removal service for estates that suffered through a recent storm. All you have to do is give us a call and set a date. The rest will be taken care of by our team of professionals.
Furniture Removal in Miami-Dade County
With our highly skilled team, we have proved ourselves to be one of the best commercial junk removal companies in Miami-Dade County. We will haul away furniture and appliances that your office doesn't need anymore. So, give us a call, and we will handle all furniture removal in Miami for you. We have all types of Miami furniture removal services you're looking for.
What Makes

Jiffy Junk

Different
Interested in

Getting Started?
Have a big cleanout job that needs to be done right away? Contact us today. We'll get rid of your junk in a jiffy!
What Our

Customers

Are Saying
We're proud of our reputation for excellence, fairness and professionalism. Read what customers say about working with us.