Junk Removal

Services Near You
You can rely on Jiffy's junk removal services - our local team will haul away just about anything!
We offer junk removal and hauling services across the US and limited Canadian cities for jobs both big and small. Our professional and local junk removal services are always on time, efficient, and friendly. We pick up junk but never head straight to the landfill - instead, we sort through the pile and recycle or donate any chance we get! That's a big reason why our clients appreciate our team - they get peace of mind knowing our junk hauling services are eco-friendly!
Junk Removal Items


We Take
We don't shy away from heavy items and dirty junk removal service calls. Here are just a few ways our junk pick up takes a load off your hands. We take just about anything - click on any of the below junk hauling services on offer for more information. Keep in mind, this is a brief list, get in touch with us about your specifics and we'll be happy to help!
Why Our

Junk Removal

Services are Better
Interested in

Getting Started?
Our clients appreciate the attention to detail and professionalism from our junk pick up teams. No matter how big or small the job, our junk haulers got you covered. Get a free quote today!
What Our

Customers

Are Saying
You'll love our local junk removal services, too! We're proud of our reputation for excellence, fairness and professionalism. We pick up junk in a way no one else can - read what our clients think!
You've Got Better Things to Do. How Will You Spend The Extra Time?
Enjoy life while we handle the junk. Book now and save $10 on your next junk removal service with Jiffy Junk!
Quality

Junk Removal

services
We're not just about junk hauling services.
We take the extra step to offer White Glove Junk Removal Services, too. Opt in to have our team leave your rooms broom-clean after hauling away your furniture, appliances, or even a full room or home cleanout! After we pick up junk, we'll sweep up the dirt and debris left behind.
It's our attention to detail and professional junk pick up services team that makes Jiffy Junk unique.
See What Our Clients Think About Our

Junk Removal

Expertise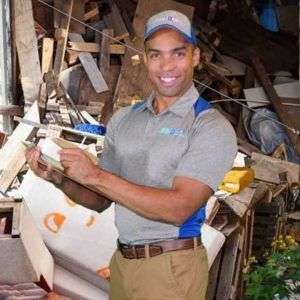 Home

Junk Removal Services
We take every job to heart - no matter how big or small. Our junk removal services team will carefully and skillfully pick up junk from anywhere in your home - attic, basement, you name it!

No dings or dents are made on our way out. Choose our White Glove Treatment option and we'll leave your space broom clean, too!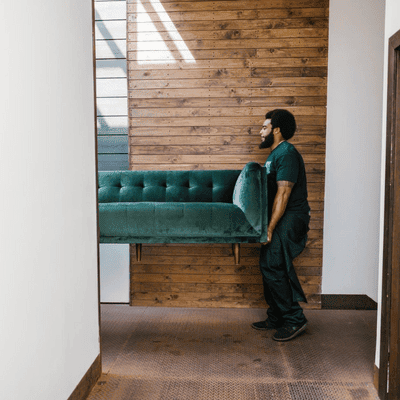 Junk Removal Services

For Your Business
Our junk pick up services team understands what junk can do to business morale. That's why we offer junk removal services your business can rely on. Our team is discreet, professional, and will pick up junk so your team doesn't have to. We have a wide range of junk pick up services businesses need and appreciate.
Our junk removal services team will haul away any appliance. We'll even donate/recycle where possible.
Refrigerator/Freezers
Microwave/Stove/Oven
Washing Machine/Dryer
Vacuums/Small Appliances
Yard Work Machinery
HVAC/Water Heater
Clients rely on us to carefully wrap and pick up junk that's infested with bed bugs from their home:
Mattress/Covers
Couch
Carpet/Rug
Curtains
Bedding/Bedspring
Chair
We pick up junk carpet is the easiest way to hard floors! It's not as simple as ripping it out of the floor - takes a strong back and a skilled team. Our expert junk haulers will safely detach the carpet, remove tacks, and get rid of the carpet padding. We'll leave your floors ready for a fresh look.
Learn more about our professional carpet removal services here.
Jiffy's local junk removal services are a game changer during for renovations and DIYs!
Concrete/Drywall
Wood/Metal
Glass
Tiles
Porcelain
Shingles
We offer more than junk pick up services, we can also help weed out the junk for you.
Garage
Attic
Basement
Estate
Full Home
Backyard
A full estate junk pick up session. Any room or full property junk removal services for:
Basement
Evictions
Property Management Cleanout
Entire Estate
Garage
Residential
As the new owner, you now have a ton of extra junk. Enjoy volume pricing on our junk pick up services:
Trash
Recyclables
Donations
Appliances
Furniture
Yard Waste
We carry out furniture from anywhere in your home, leaving no dings or dents behind:
Couch/Sofa
Bed/Mattress
Desks/Shelving
Chair/Patio Furniture
Wardrobe
Rugs
A service we approach mindfully as getting rid of hoarded junk can be an emotional experience:
Any type of junk
Boxes/Bins
Clothing
Recyclable items
Donation Sorting
Ask about our white glove treatment
Moving the company to a new location? We can help pick up junk and unwanted items fast:
Desks
Office chairs
Small Appliances
Large Appliances
File Cabinets/Lockers
Machinery
Even post COVID-19 - home and office disinfection services can keep everyone safe:
No harsh chemicals
Hospital-grade disinfectant
Removes odors
No Chlorine/Bleach/Corrosives
EPA Registered
No-rinse disinfectant
Our junk removal services cover scrap metal pickup of any kind:
Steel
Iron
Aluminum
Bronze
Brass
Tin
We're eco-friendly about yard waste - we donate and compost where we can:
Patio furniture
Old shed pick up
Leaf Removal
Gardening supplies
Removed plants
Yard Debris
This is a short list of junk pick up items we take. Feel free to get in touch with us for a free quote on the junk removal services you need. If you book online, you can save an extra $10 on our competitive prices!
Jiffy

Junk Pick Up Services
We Pick Up Junk Across the US
Our team is licensed and insured locally across the US and parts of Canada - we care about our communities and aim to make each one a little more junk free with every job. No matter how big or small, we're always happy to help and pick up junk from your home or business. We're on time, fast, efficient, and we care.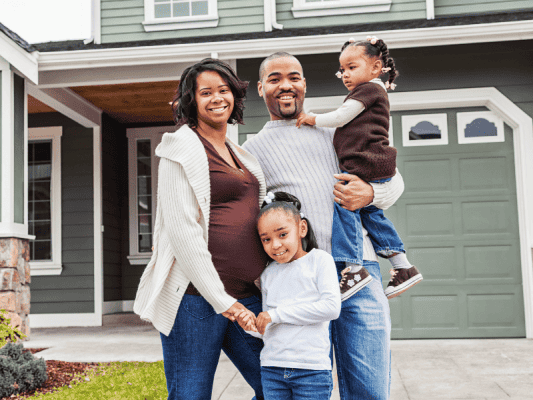 Frequently Asked Questions
Easy - give local junk removal services a call. Why worry about the back-pain and stress of separating junk for recycling, disposal, and donation? We do all that for you - our eco-friendly and affordable junk removal services give our clients piece of mind. We pick up junk of any size, no matter how dirty it may be. Our aim is to make our communities a little less cluttered and environmentally conscious with every junk pick up job.
They don't have to be! Our pricing is fair and competitive. We provide free quotes on any of our junk hauling services. Our team is professional, courteous, always on time, and efficient. When we pick up junk, our clients are left satisfied financially and are mentally relieved for feeling clutter-free.
We understand that pricing is a big factor when looking for a company to pick up junk and we can help - book your junk pick up services now or call us for a free quote, so you know exactly what to expect when we arrive.
Neither do we - contributing to landfills is a last resort for our junk pick up team. We rummage through all the junk and move into donation, recycling, and composting piles. We even take big appliances apart to donate separate pieces to the right locations! We're eco-friendly and we love our communities - so tossing out the old is our least favorite option. Book a junk pick up today or call us for a free quote!
See what others are saying about our junk removal services! Residents and businesses appreciate our attention to detail, professionalism, and courteous local junk pick up teams. All of our junk removal professionals are expertly trained and insured in your local community.
Junk pick up services pricing is based one the items you need removed. We make it super easy to get a free quote through our friendly and helpful customer service reps. When we make our way to pick up junk at your home or business, there are no surprises. So long as your detailed description of items is accurate, you can expect the same rate quoted. Take a look at what our clients are saying about our junk removal services!
With Jiffy Junk, potential is never ignored! When we pick up junk, our first thought is never to drive straight to a landfill, we carefully rummage through the junk for donations and recycling opportunities. Your community is our community, and our mission is to keep our neighborhoods clean, junk free, and Earth conscious