Pool Table Removal

Service
Professional and trusted service for pool table removal across the United States since 2014.
Pool Table Removal

in a Jiffy
For anyone looking to get rid of pool tables, Jiffy Junk has got you covered. Our experts specialize in quick and efficient pool table disposal. We understand that your time is valuable, so we offer instant quotes for our services, allowing you to count on us to remove your pool table quickly.
We Remove

All Types of Pool Tables
At Jiffy Junk, we know how to get rid of a pool table. We understand that there are many different types of pool tables out there. That's why we make pool table pick up a breeze:
Standard pool tables
Bar-sized pool tables
Oversized pool tables
Outdoor pool tables
Convertible and folding pool tables
Look no further than Jiffy Junk for all your pool table removal needs. We'll get the job done quickly and efficiently! At Jiffy Junk, we pride ourselves on providing top-notch removal services that exceed our customers' expectations. Our expert pool table removalists are committed to delivering quality service, and we're proud to have received countless five-star reviews from satisfied customers. We understand that the process of figuring out how to get rid of a pool table can be stressful, which is why we work hard to make the process as stress-free as possible.
When it comes to pool table removals, be sure that you're working with licensed and trained experts. No one needs dings in their walls. Rely on our experts to handle the job safely and efficiently.
It's important to choose a pool table removal service that follows all rules and regulations. At Jiffy Junk, our team prioritizes compliance with all applicable rules and regulations.
Our pool table removalists are committed to being earth conscious. Visit our website to learn more about our sustainable practices and to schedule your eco-friendly pool table removal today.
Anyone looking to donate pool tables, can rely on us for a done-for-you donation. With our pool table disposal, you can trust that we'll do everything we can to donate your table to a good cause.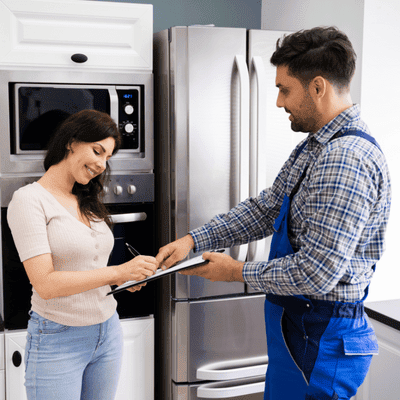 Jiffy Junk's pool table removal service is designed to make the process of getting rid of your table as easy and stress-free as possible. To begin, simply contact us to schedule an appointment that fits your schedule. Our team of experts know how to get rid of a pool table, without hassle. We'll arrive at your location on-time and provide you with an upfront quote for our services.
How Much Does Pool Table Removal Cost?
Pool table removal costs around $250-$500 on average. Of course, this can vary depending on many factors, such as size and weight of the table.That's why we always recommend giving us a call to get a quote that takes into account all of the factors that might impact your removal process. At Jiffy Junk, we offer competitive and reasonable prices for our pool table removal services, and know how to get rid of a pool table safely so you don't have too.
When it comes to pool table removal cost, size matters. Larger and heavier furniture typically requires more labor to remove, which can impact the overall cost of the job.
When determining the cost of removal, pool table location is equally important. Our pool table removal service takes this into account while providing you with a personalized quote for your needs.
The pool table disposal method can impact the overall cost of removal. Costs may be lower if the table can be donated, recycled, or repurposed. And possibly higher if it needs to be in a landfill.
If you're needing urgent removal, this may be reflected in your pool table removal cost. At Jiffy Junk, we strive to provide quick and efficient service while keeping costs reasonable.
What Makes

Jiffy Junk

Different
Fast Services
We're in and out in less than 24 hours
Flexible payments
All payments are 3D secured
Nation Wide
We serve USA and Now Canada
Interested in

Getting Started?
Have an old couch removal job that needs to be done right away? Contact us today. We'll get rid of your junk in a jiffy!
What Our

Customers

Are Saying
We're proud of our reputation for excellence, fairness and professionalism. Read what customers say about working with us.
Pool Table Removal

Questions?
Get in touch with the Jiffy Junk team for all your couch removal questions.
Frequently Asked Questions
If you're wondering how to get rid of a pool table, there are a few options. You can try selling it online or donating it to a local organization, or offering it for free on websites like Craigslist or Freecycle. Jiffy Junk knows what to do with old pool tables. For a quick and professional solution, call Jiffy Junk at 844 543 3966
Yes, a slate pool table is recyclable. It can be hauled to a breakers yard or local recycler to be recycled properly. To find out what to do with old pool tables, contact a professional removal service like Jiffy Junk or your local recycler.
We never recommend leaving a pool table next to a dumpster, it can result in a trespassing or a littering fine. Instead, consider donating, selling, or hiring a pro like Jiffy Junk that knows how to get rid of a pool table.
Short answer: yes, you can dismantle the pool table on your own, but be prepared with the right tools and a bit of expertise. To avoid any damage to your property or possible injury, we recommend hiring pool table removalists like our pros at Jiffy Junk.
Yes, for anyone looking to donate pool tables, charities, community centers, and schools may be interested. However, before donating, ensure that the pool table is in good condition and meets the organization's requirements.