Professional and trusted junk removal across the United States since 2014.
Carpet Removal

Done Right
Jiffy Junk's team of trained and licensed professionals is ready to remove and haul away any size carpet or rug. Our convenient carpet removal service includes the moving of any furniture as well as a professional cleaning of your floor's new surface, free of any scraps, dust, and debris. We quickly remove old carpeting to clear your building floors to prepare them for new flooring. We offer carpet removal from concrete floors as well as hardwood floors, all done efficiently and affordably. When you need a professional, Jiffy Junk is the one to call.
Our

Carpet Disposal

Process
Carpet and rug removal can be a big project. Without experience and training, the process has the potential to damage your floors if not done right, making the installation of new carpet and the refurbishing of floors important to the value of your home. Jiffy Junk is licensed to do the job right. We work with all types of flooring and materials with extreme care, treating every job as if it was our own home.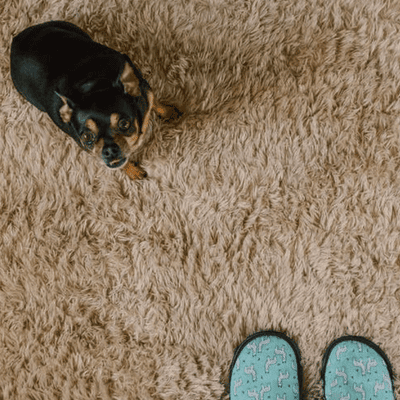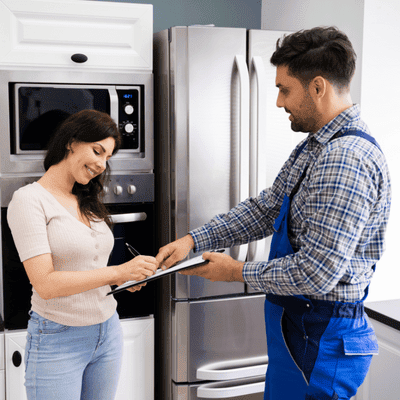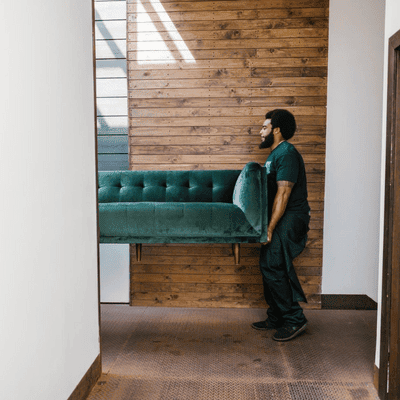 Why You Need

Carpet Removal

Services
Just let us know what you need done. Whether you just want us hauling away the large, bulky items from your basement or need a complete building cleared out, we can help. There is no job too big or too small for our teams. From homes filled from floor to ceiling from years of hoarding to professional junk removal service, our teams are experienced at any junk removal you need.
The national average cost to remove carpet varies depending on size, but typically runs $1 – 2 per square yard. Jiffy Junk's carpet removal service can take care of the removal, disposal, and cleanup, but that's not all. We can help out in even more ways while we're there! Jiffy Junk removes appliances, furniture, garbage, hot tubs, electronics, or anything you are ready to get out of your home. Call us to haul away anything. The first step to new flooring often starts with removing carpet. If it is time to replace your old carpet in your home or business with new carpet or hardwood floors, you must first pull up and then haul away your existing flooring. When looking for guidance on how to remove carpet or how to dispose of rugs, following the steps below will ensure it is as successful of a process as possible.
Carpet removal is quickest and easiest if you equip yourself with these tools and gear: work gloves, dust mask, protective eyewear, knee pads and/or stool, heavy-duty trash bags, carpet cutter, utility knife, pliers, pry bar, hammer, screwdriver, staple remover (industrial strength), vacuum, tack puller, chisel, twine, string, or cord.
Carpet is nailed down to the floor during installation by tack strips, typically placed around the perimeter. With protective gloves on, begin by pulling out each individual nail and stapling it. Use a pry bar, utility knife, or staple remover and go slowly to avoid damaging your floor. Once the carpet tacks are removed, the next step is preparing to pull it back in a way that makes it possible to transport, as carpet can be very difficult to move due to its bulkiness.
Begin rolling the carpet into a single, tight bundle, tied closed to prevent unravelling with cord, twine, or string. You can also get started by folding the entire piece in half and then begin pulling up carpet with the natural curve created by the fold in the center.
Utilize packing tape, sturdy string or plastic wrap to secure the roll tightly to ensure it will not start to unravel during transit. Unsure of what to do with the carpet when you're done? Consider carpet recycling, donation, or dropping it off to be disposed of together.
Depending on the size of the room and quantity of carpet, sometimes it's just not possible to transport a large and heavy roll of carpet by yourself during the carpet removal and disposal process. In this case you will have to do a few extra steps in order to break down the carpet into small, manageable pieces.
Pick a corner to begin in a location of the room that will allow you to easily roll the carpet back in the most convenient way for disposal, as well as leave you the space to dispose of scraps in the process.
Begin to pull up the carpet by hand from the corner you selected. If not easily removable by hand, take one of your tools and use a pair of pliers to gain leverage from underneath, loosening up the edges to help get you started. If the carpet is glued down, it will likely be too difficult to pull by hand, and you will need one of your tools.
Once you have a decent-sized section of the carpet pulled back in the room, fold the carpet over and use a utility knife to ripping up carpet into small, manageable squares.
Whether you are donating, recycling, repurposing, or throwing away your carpet, the process of hauling it away is back-breaking work and usually NOT worth trying to pull off on your own. The good news is you don't have to – Jiffy Junk can handle it for you. Just place your old carpet in an unused room for safety, and we will come to quickly haul it away and do the rest.
Get in touch with the Jiffy Junk team for all your carpet removal questions.
How to Pull up Carpet From Stairs?
Removing carpet from stairs is a great DIY project for beginners. Start at the top of the stairs and loosen the edge of the carpet with a screwdriver, utility knife or flat-head pry bar. Then pull the carpet up, cutting as you go, until you reach the bottom of the staircase.
How to Remove Carpet on a Tight Budget?
When searching for carpet removal near you on a limited budget, look no further than Jiffy Junk. We have a team of pros and work with all budgets, offering rates so affordable you will wish you had called us sooner. We are ready to help!
How to Remove Old Carpet?
Wondering what to do with old carpet? Don't worry about it! Jiffy Junk will haul it away for disposal to the appropriate waste center or recycling facility. We will also leave your home or office clear of trash, dust, and debris – we never leave a job without sweeping, cleaning and sanitizing it first.
What Makes

Jiffy Junk

Different
Interested in

Getting Started?
Have a big cleanout job that needs to be done right away? Contact us today. We'll get rid of your junk in a jiffy!
What Our

Customers

Are Saying
Our customers in our local service areas love us! We are proud of our reputation for excellence, fairness and professionalism. Read what customers say about working with us.