Junk Removal in

Ocean County
Professional and trusted company for junk removal Ocean County since 2014.
Ocean County

Junk Removal & Disposal
Businesses and residences in Ocean County tend to become more cluttered over the years . So just give us a call if you have any needs for junk removal in Toms Rivers, Lakewood, Stafford and all nearby areas.
You will find that some services have restrictions on what types of junk they are willing to haul away or limits for the size of the job. But our personalized service will handle any amount and types of junk removal in Ocean County of NJ, and that's why we are the best junk removal company to clean up any clutter you may have.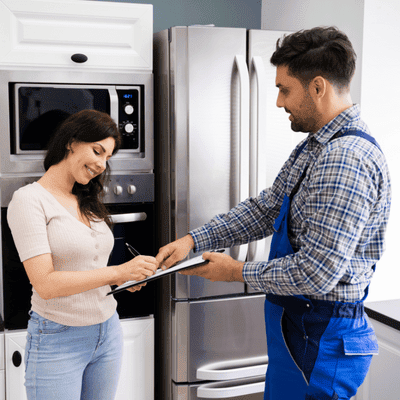 Eco Friendly

Junk Removal

in Ocean County
In many junk removal jobs, there are items that do not belong to landfills. We sort through the junk, see if they can be donated, recycled or reclaimed and we take them to the appropriate facility.
With our eco-friendly junk removal across Ocean County, you can be assured that your junk will do the least amount of harm to the planet.
We here at Jiffy Junk consider junk removal in Ocean County very important and will be there to pick up any kinds of junk. It doesn't matter if you live in a suburban house or a studio apartment, your downtown office space or an estate home – we can clear it all! We are even equipped to provide you with bulk pickup services.
Get in touch with the Jiffy Junk team for all your junk removal questions.
Brick's Junk Hauling Big and Small
Jiffy Junk is the solution to all your junk problems. We take on all types of junk removal in Brick, NJ. Call us when your junk requires more specialized disposal. We can save you time by removing it for you. Our Ocean County junk removal team is trained to properly dispose of all types of clutter. With our safety gear and equipment, no job is too daunting for our team. We will get your junk cleared safely and efficiently.
Home Junk Removal in Jackson
When you have piles of junk left by tenants or stacks of it in your garage or storage locker. Property managers facing rooms full of junk left by former tenants are frustrated because the cleanup time takes away from other duties that are more profitable. Cleaning out apartments becomes more cost-effective because we are experts in any types of junk removal in Jackson, NJ.
Toms River's Bulk Pickup Services
Are you renovating or remodeling your home or business? Let us give you the eco-friendly White Glove Treatment for junk removal in Toms River of NJ. You may have a deadline to meet, and you need the premises looking perfect by a certain time? Call us for your junk removal requirements. With our professional furniture removal and bulk junk pickup services, our Toms River junk removal team can save you hours of time and even days in some circumstances.
All-In-One Junk Removal Services in New Jersey
Jiffy Junk is a nationally respected name in the junk hauling business. Individuals and businesses depend on us for safe, efficient removal of all types of materials. For many other companies, curbside pickup is the only option for junk removal in Toms River. With Jiffy Junk, you get a personalized team that pick up and broom-clean your place.
Jiffy Junk has been a leader in the field of junk removal in Brick (NJ) for years because of our attention to the little details and exceptional customer service. Our solid reputation makes us a sought-after junk hauling service in each one of our locations.
Jiffy Junk professionals enjoy the work they do and that dedication to great customer service results in loyal customers who reach out to us every time they need junk hauling services. Our dependability and integrity have earned us five-star ratings in the communities we serve.
Junk Removal Services in

Ocean County
Jiffy Junk is a company that provides for homeowners, business owners and commercial industries. Businesses often require junk hauling services when doing renovations, moving or restructuring. Jiffy Junk's bulk pickup in Jackson, NJ can help with all your junk removal requirements.
Depend on the junk hauling service with a commitment to protecting the environment and providing five-star customer service. Call Jiffy Junk and let our team remove your junk. Find out for yourself why we get five-star reviews and testimonials. Contact us today to schedule an appointment and we will remove your junk in a jiffy.
Contact us today to find out how you can make quick work of a big mess, all with a single phone call.
Fast Services
We're in and out in less than 24 hours
Flexible payments
All payments are 3D secured
Nation Wide
We serve USA and Now Canada
What Makes

Jiffy Junk

Different
Interested in

Getting Started?
Have a big cleanout job that needs to be done right away? Contact us today. We'll get rid of your junk in a jiffy!
What Our

Customers

Are Saying
We're proud of our reputation for excellence, fairness and professionalism. Read what customers say about working with us.