Scrap Metal

Pick Up Services
Professional and trusted scrap metal pick up company across the United States since 2014.
Scrap Metal Removal

in a Jiffy
Scrap metal pick up is one of the most difficult removal services to find. From old appliances, excess building materials, to construction debris, Jiffy Junk's team of trained professionals has the equipment and training to safely remove any of your unwanted junk metal. Click here to find a scrap metal pickup service location nearest to you.
How our

Scrap Metal Removal

Works
You can call Jiffy Junk at (844) 543-3966, text us at (310)-881-8375, or email us at support@jiffyjunk.com.
Once your appointment is set up, our scrap metal removal specialists will handle the rest on-site and have your home looking as spacious as ever. Scrap metal removal can be quite an undertaking and pose a safety risk for any homeowner or family. Regardless of how large or small of a job, our team is committed to providing an efficient job well done so you can get back to enjoying your space. Our scrap metal pick up process is incredibly efficient and a hassle-free solution to your excess scrap metal needs.
Call Jiffy Junk's metal junk pick up service and let our experts sort out the scraps and materials. Our staff will ensure that all of your excess materials are removed from your home, property, or workspace in a jiffy.
When we haul away scrap metal, you can rest assured that we will follow all rules, regulations, and ordinances in your local area. We're familiar with all locations from New York to Texas, making us the go-to option for professional, efficient, and affordable scrap pick up.
At Jiffy Junk, we don't just talk the talk, we walk it. Whenever our metal recyclers pick up scraps, we make sure they're sorted properly and gone through appropriate recycling processes to minimize impact on the environment. We will constantly do everything we can to take care of our planet.
Sometimes, the trouble with junk metal removal is the lack of options for haul away. Whenever possible, Jiffy Junk will donate unwanted metal to be used by someone in need. Not only does this benefit someone else, it is the best way to get the job done for you, without any hassle. Our mission is to do whatever we can to ensure that unwanted items, including metal, don't wind up in the landfill.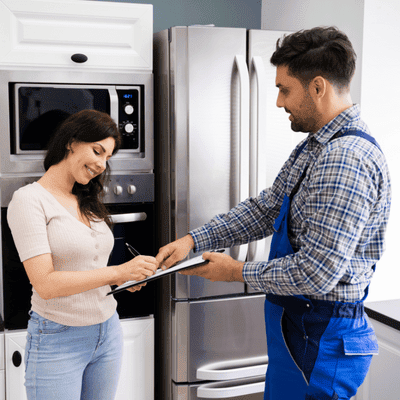 Save Your Time with Our

Scrap Metal Haulers
We understand how time-consuming it is to dispose of bulky scraps. So save your effort and let our scrap metal collection team lift the heavy load for you. You just need to schedule a time for scrap metal pick up and we'll have everything wrapped up in no time. We'll pick up any type of scrap, along with any extra junk you may have.
Types of Metals That We Collect
From steel, iron, aluminum, bronze, brass, and tin, Jiffy Junk's scrap metal removal service can remove any of your unwanted metal materials. Our scrap metal haulers will not only give you back the extra space you've been wanting but also guarantees your junk will undergo an eco-frienldy recycling process.
Did you know steel is the most commonly used metal in the world and is also 100% recyclable? Our scrap metal haulers collect steel and ensure an eco-friendly disposal of your unwanted parts or materials, no matter the size or volume.
Jiffy Junk's scrap metal pickup service also collects iron - a highly abundant and immensely popular metal. Given its porousness, iron tends to oxidize over time which causes rust on its surface. Due to the high maintenance price, recycling is the best option for your old or unwanted iron materials with our eco-friendly disposal service.
Did you know that recycling aluminum saves at least 90% of the energy in comparison to producing new aluminum? As one of the easiest recycled metals, our junk metal pickup team will remove any of your excesses or scrap aluminum materials and ensure an eco-friendly disposal.
Bronze, the first human-made alloy, is a hard element known to resist fatigue that doesn't bend or crack. Due to its high production price, bronze is one of the most highly sought materials to recycle. Our metal junk removal specialists can dispose of your unwanted bronze in eco-friendly fashion and help reduce the emission footprint needed to produce it.
Do you have scrap brass? Brass is great for recycling since it can be recycled many times without significant loss of quality. Also, it requires less energy to repurpose than many other metals. No wonder it's considered one of the most eco-friendly metals in the world!
Tin is another type of material we cover in our junk metal pick up services. It can be recycled many times and still keep the same quality. Due to its versatility and unique properties, it's highly recommended to recycle any unwanted or scrap tin materials.
Get in touch with the Jiffy Junk team for all your scrap metal removal questions.
Frequently Asked Questions
Scrap metal disposal can only be done legally at specific locations such as scrap yards and recycling centers; both of which operate on their own schedules. Additionally, patrons are required to transport and sort their scrap metals before they can be accepted.
As an alternative, Jiffy Junk's scrap metal haulers provide on-site, hassle-free pick up of any of your unwanted materials whenever it's most convenient for you. Click here to find a location nearest to you.
Metal salvage pickup professionals value copper as the highest-paid scrap metal. Copper is primarily found in electrical wiring, electromagnetic components, and plumbing. Because of its versatility and high-volume usage, it's particularly sought-after among commonly scrapped metals. However, other materials such as brass and aluminum are also highly-valued for metal recycle pick up due to their renewability.
Metal-based materials such as paint cans, motor oil cans, pots and pans, and propane gas tanks cannot be recycled because of their potential toxicity, hence the reason you should never add them to your recycling bin. Instead, they should be disposed of at a hazardous waste depot.
Rest assured with our scrap metal haulers - Jiffy Junk is committed to ensuring the environmentally-friendly disposal of all items we come across.
Yes, metals that are not recycled are considered hazardous waste. In fact, some scrap metals contain components such as electronics, appliances, or even vehicles fall into the hazardous waste category. The chemicals from these metal products can seep into the soil of a landfill and contaminate it. To curtail this, call a professional metal scrap pick up service like Jiffy Junk.
There are a few options to look into when you're trying to dispose of unwanted metal products. For example, scrap metal can be brought to scrap yards. This, of course, requires a bit more time and work put in than many folks have to spare. If you're someone who's limited on time, but needs the job done right, then contact Jiffy Junk for our recycle metal pick up services.
What Makes

Jiffy Junk

Different
Interested in

Getting Started?
Have a big cleanout job that needs to be done right away? Contact us today. We'll get rid of your junk in a jiffy!
What Our

Customers

Are Saying
Our customers in our local service areas love us! We are proud of our reputation for excellence, fairness and professionalism. Read what customers say about working with us.