Professional and trusted company for junk removal Dayton, OH since 2014.
Dayton

Junk Removal & Disposal
Are you surrounded by of old junk and bulky items but not sure what to do with them? Jiffy Junk is here to help with our junk removal Dayton Ohio team. We'll answer all your questions and give you peace of mind with a professional and friendly service. Bulk pickup Dayton Ohio doesn't have to be stressful. As a locally owned business established in 2014, we offer you a hassle-free white-glove experience.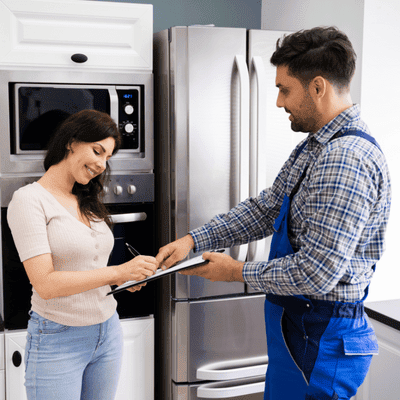 Eco Friendly

Junk Removal

in Dayton
The junk removal Dayton Ohio team specializes in large appliances such as washers, dryers, refrigerators, mattresses, clothing, hot tub removal and furniture removal. The bulk waste Dayton Ohio team also provide dumpster rental alternatives depending on your needs. Don't hesitate to call us and we'll answer all your questions regarding your specific situation. Of course you'll get a free estimate and accurate quote. We guarantee that Jiffy Junk is the fastest way to get rid of your junk.
Junk Removal Services in

Dayton Ohio
The Jiffy Junk removal Dayton Ohio team makes removing waste easy. We take great care in selecting our teams so that you get exceptional service that is timely and efficient. We believe that we are here to remove the hassle of waste removal and to leave everything broom-clean behind us.
Fast Services
We're in and out in less than 24 hours
Flexible payments
All payments are 3D secured
Nation Wide
We serve USA and Now Canada
Dayton Junk Removal Services
Our city of Columbus bulk pickup services are here to support you. Our licensed and insured hauler Columbus Ohio team remove all kinds of clutter, junk, debris and leave a broom-clean area for you. The best part is that you won't lift a finger. Overall, you can expect extra space to be opened up in your home, garage or office. Call us now to take the hassle away.
Not sure what to do with your vegetative or organic material leftovers? Look no further than the junk removal Dayton Ohio team. We are here to deal with your bulk waste in Dayton Ohio and we promise we'll leave your yard looking bright and clean.
Not sure how to make space for your new furniture? Give Jiffy Junk a call for a free quote on our bulk pickup Dayton Ohio services. We specialize in moving bulky furniture and we'll even take it down from several floors up. You can expect friendly and professional service.
Refrigerators, freezers, washers, and dryers all need replacing at some point. The bulk pickup Dayton team is here for you. We'll make the disposal process seamless so give us a call for a competitive quote.
Are you finally ready to replace your old carpet? Not sure what to do with it? The bulk pickup Dayton Ohio team has the answers for you. We'll make sure it's moved and disposed of safely and ethically so you don't have to worry about a thing.
Are you helping to clear out a home? Years of junk build up so easily but we're here to help. Our bulk pickup Dayton team can bag items, pick them up and clean everything so that it looks brand new. That's what we call our white glove treatment.
Are you ready for your new hot tub? If this is your first time then our city of Dayton bulk pickup team will gladly help with removing and disposing of the old one. You can then enjoy your new hot tub with no worries.
Perhaps you're doing some handy work at home? Alternatively, you can be on a construction site or at a local Dayton business. Either way, our city of Dayton bulk pickup team can haul everything away. We are licensed with all the right safety gear to support you effectively.
If you need equipment for clearing out your construction site then our dumpster rental in Dayton Ohio could be for you. Alternatively, we'll also happily support you by clearing everything on our way out. Our bulk waste Dayton Ohio team has all the equipment, safety gear, and expertise to dispose of everything and leave it broom-clean for you.
Clearing out an estate can be a difficult time for anyone. Why not let our bulk pickup Dayton team take the stress away? We can handle everything for you including recycling, donating, and disposing of everything according to your wishes. Simply schedule us in and we'll do the rest.
Disposing of your commercial junk should be done efficiently and carefully. Our city of Dayton bulk pickup team is trained for these situations. Regardless of your business type, we'll do everything for you and ensure everything is disposed of ethically and professionally. You can simply sit back and enjoy the result.
Offices generate a large amount of junk from old computers to printers and furniture. Our bulk pickup Dayton is equipped to deal with everything for you. You can expect a timely and aggressively priced service that leaves everything clean and tidy afterward. Alternatively, you can enjoy our dumpster rental Dayton Ohio services.
Perhaps you are re-tiling? Not sure what to do with your old floor? Give our junk removal Dayton Ohio team a call and we'll do everything for you. We can pick up and dispose of everything professionally and effectively.
Even boats need disposing of. Don't worry though because our bulk pickup Dayton team can do everything for you. We'll organize the pickup as well as the disposal such that it is done safely and with the environment in mind.
No one enjoys clearing out a storage unit except us. Our bulk waste Dayton Ohio team will discuss with you to schedule the perfect time for the job. We'll then do everything and bag or dispose of your waste according to your instructions.
Get in touch with the Jiffy Junk team for all your junk removal questions.
What Makes

Jiffy Junk

Different
Interested in

Getting Started?
Have a big cleanout job that needs to be done right away? Contact us today. We'll get rid of your junk in a jiffy!
What Our

Customers

Are Saying
We're proud of our reputation for excellence, fairness and professionalism. Read what customers say about working with us.