Office Clean Out

Services
Professional and trusted office clean out services across the United States since 2014.
Office Cleanout

in a Jiffy!
Jiffy Junk aims to make office cleanouts as easy as one, two, three! Just give our team a call at (844) 543-3966 for a free quote on office clean up. We'll work with you to set up an office clean out date that fits your schedule. Rest assured we'll arrive as planned to help haul away your unwanted items and furniture.
Office Junk Removal

For Leasing
Do you own or manage commercial office space? Get your commercial space ready for leasing fast with an office clean out.
When a tenant evacuates a space, you may be left with unwanted furniture, equipment and debris. We can quickly clear out those offices to get them ready for rental. We can remove any items from the space, even pulling out and hauling away old carpeting. Time is money when it comes to commercial property leasing; let us help you save both. Jiffy Junk makes it easy to get the help you need when you have an office space that needs to be closed out. You will be left with a clean office space that is emptied of all junk, down to the last scrap of paper on the floor.
Old or broken office furniture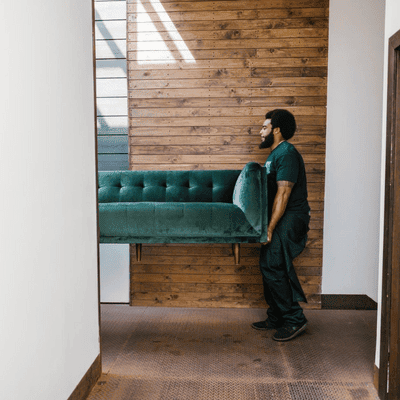 Expert

Office Cleanout Service

Since 2014
Office clean outs are common across the United States. With businesses constantly growing and expanding, moving from space to space is necessary but can be a hassle. That's why we offer office clean out services all across the country.
No matter where you're located in the U.S., we can help you out with our hassle-free office clean out services. We take the office cleanout off your hands so you can focus on your business!
Jiffy Junk's commercial junk removal service gives organizations the support they need to keep their spaces clean. From basic office furniture removal to full-scale office clean outs and more, we're here to ensure your office is in tip-top shape.
Office furniture removal is no simple task - getting it done right requires proper planning, equipment and manpower. Jiffy Junk offers its services with strength on all of these fronts, not to mention a level of care unlike anything else in the industry. From desks and filing cabinets to cubicles, chairs and more, our experienced team of movers will ensure that your office furniture disposal goes off without a hitch.
Office rubbish removal may be a rough job, but at Jiffy Junk, there's no excuse to not treat our clients with the utmost respect and care. We know that everyone's time is valuable and we always do our best to make sure that the process runs quickly, safely and smoothly in an organized manner. Working with us means a guaranteed White Glove Treatment every single time!
To bring you a hassle-free and responsible office cleanout experience, we prioritize responsible disposal and recycling practices to ensure minimal impact on the environment. Our team is trained to safely and efficiently handle all types of office junk removal, while ensuring compliance with all federal, state, and local regulations.
Make it simple with our commercial office cleanout service. We will donate usable furniture, debris, carpeting, and any other junk left over after your move. Our team is licensed and insured with the experience and necessary equipment to do the job right.
What Makes

Jiffy Junk

Different
Interested in

Getting Started?
Have a big cleanout job that needs to be done right away? Contact us today. We'll get rid of your junk in a jiffy!
What Our

Customers

Are Saying
Our customers in our local service areas love us! We are proud of our reputation for excellence, fairness and professionalism. Read what customers say about working with us.
Frequently asked

questions about office cleanouts
Get in touch with our office cleanout experts and see how we can help ensure a stress free experience!
Getting rid of furniture is one of the first things you'll need to address during an office move. If you're relocating to a smaller space, you may not need all of your current furniture, so it's important to take an inventory and determine what can be re-used and what needs to be disposed of. Donating or reselling items may also be an option depending on the condition of your items. Jiffy Junk can help in either case!
The first step to take after choosing to clean out your office is deciding what you need to keep and what should be discarded. Next, it's a matter of what to do with them. You may choose options such as donation, recycling, or disposal via a professional office cleanout or junk removal service. Professionals who know how to clean out an office can help you sort through the items in your space and provide a safe, efficient way to dispose of the things you no longer need.