Junk Removal in

Rhode Island
Professional and trusted junk removal across the United States since 2014.
Rhode Island

Junk Removal & Disposal
With its sandy beaches and colonial towns, anyone who lives and works in Rhode Island wants to keep it clean and beautiful. Although it's the smallest state in the US, it's home to about a million people and almost 100,000 businesses. As you can imagine, this creates a huge amount of waste and general trash. The good news is that our junk removal Rhode Island team is there to remove all that waste, both efficiently and ethically.
Whether you're dealing with a home, apartment, estate, storage lockers or any commercial site, you'll have bulky items that need recycling and disposing of. Some of them can even be repurposed, but you don't have to worry about any of that. The Jiffy Junk Removal RI professional team will do everything for you, from collecting to sorting and disposing. You can count on us to get the job done neatly.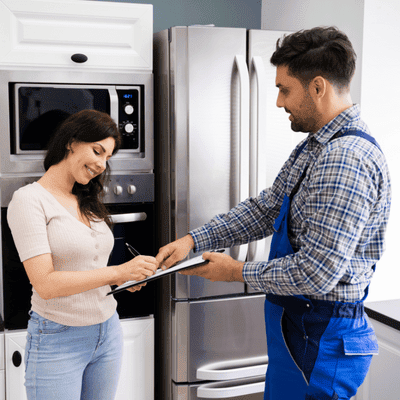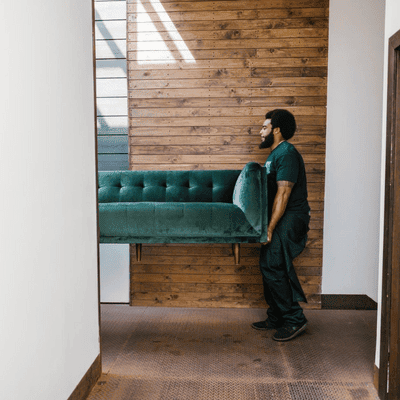 Why Choose Jiffy Junk for

Junk Removal

in Rhode Island
As a small local business founded in 2014 and now grown to cover multiple states, we know the importance of tailor-made and exceptional service. Our trash removal RI team is fully trained to deal with bulky appliances and awkward scrap waste. You can also expect extra precautions during these Covid times including personal safety gear and a full disinfection service. In fact, this was developed from our renowned white-glove treatment where we guarantee to leave your space clean and tidy after the junk removal.
We cover everything, including discarded business fixtures, refrigerators, washers and dryers, clothing, kitchenware, roofing material, construction scrap, broken glass, old tiles, carpets, landscaping debris and anything else you can think of. Nothing is too weird or bulky for the RI junk removal team.
Clearing out old estates or even storage units can be tough & emotional, but you don't have to deal with it all by yourself. It's so easy to put off these jobs by giving us a call. You'll soon see how junk removal Rhode Island team gets things done. Perhaps, you'll love our professionals and efficiency when we support you throughout the process. Either way, tell us where and when and we'll be there.
Rhode Island Junk Removal Services
We cover the whole of Rhode island for all your junk removal. As a small business that has now grown to cover many states, we take great pride in our friendly and customer-focused service. The junk removal RI team are here to listen to all your needs and concerns. You'll also be amazed at our white glove treatment and our highly competitive pricing. Why not call and ask? You won't regret it.
Our Columbus bulk pickup team are also expert at removing furniture. No one is happier to be maneuvering your sofa down the stairs than us. With our care and attention, you can also expect our bulky pickup Columbus Ohio team can do this in a jiffy. In fact, we can even cut it up if it needs to fit round corners and down corridors.
Carpets can be a pain to get rid of. They're always heavier than they look. Fortunately, the junk removal Rhode Island team have years of experience dealing with these awkward objects. Simply call us, tell us the time and place and show us the carpet. We'll take it from you and also recycle or dispose of it ethically. On top of that, we'll clean the space after the work so it's properly clean and disinfected. You'll have a new floor again!
Hot tubs are great fun and a wonderful luxury at the end of a long day. However, it's another story to replace them. That's why we have our RI junk removal team to take on any complicated and awkward tasks. At Jiffy Junk, we have the training and the equipment to remove anything and everything, including hot tubs. So, don't hesitate if you want to replace your old hot tubs and give us a call. You also don't have to worry about the environment because we'll make sure everything is disposed of in an eco-friendly way.
Our RI junk removal team disposes of all appliances from washing machines to dryers, fridges, freezers… you name it, we'll take it. They are bulky things that need replacing more often than we would like. You shouldn't have to put that off though because our junk removal Rhode Island team will take it off you in no time. We also make sure to clean and disinfect the space that's left behind. In fact, we take great pride in our customer service and we're always here to help you.
RI Junk Removal Locations
Rhode Island has several large cities including Newport and Providence, its capital. Regardless, you can count on the Jiffy Junk removal RI team to be anywhere you need us. Having been the leader in junk removal for some years means being available whenever and wherever. That includes keeping trash from scrap yards in Rhode Island. Give us a call and you can easily find out more about how we dispose of everything. We'll also provide you with a highly competitive quote to match your needs and timings.
Our dedicated Providence waste management team focus on solving your waste problems quickly and in an eco-friendly way. We are dedicated to saving the planet in any way we can and that includes dealing sensibly with your junk. This, alongside our friendly customer care and commitment to exceptional service means that many people come back to us whether they need the full waste removal service or simply the dumpster rental RI option. That way, we also help keep trash out of junk yards in Providence RI.
Whether you have a home or office you'll accumulate junk over time. This could be anything from appliances to old furniture and metal scrap. Either way, you can connect with junk yards in Providence or dumpsters in RI through our team and get the full 5 star service. The RI junk removal team will help you clear out that old basement, garage or storage unit that you've been putting off for years.
Lifting heavy junks and clearing out waste is both time consuming and exhausting. Why not let the Providence trash pickup team be your reliable partners? Nothing is a problem to us and we'll have your waste and general trash removed before you know it. The best part is that your space will be left clean and new as if no trash have ever been there. You can also rest assured that everything is disposed of ethically and recycled where possible.
Are you clearing your yard or your garage? Perhaps even your office? Whatever it is, the junk removal RI team have got you covered. Whether you need support to get to the scrap yards in RI or even help with some junk car removal in RI, no job is too special or difficult. All you have to do is give us a call and we'll explain the rest. You'll then get to experience our 5 star white glove treatment and wonder how you ever coped before.
It's important to keep our homes and business districts clear of junk and waste. We want to feel proud of where we work and live. That's why the Jiffy Junk Removal Rhode Island team take extra pride in being part of that and supporting you to make it all happen. We also make sure that our trash removal RI services are available for all budgets. Our success revolves around removing your junk and your stress.
Junk yards in Rhode Island exist in Cranston, just like any other city. Whether you're clearing out some construction work or refurbishing your office, you're bound to have some scrap metal. You can either use our dumpster rental Rhode Island service or call our junk removal RI team to collect and sort it all out for you. Then again, it's not just about scrap metal. We'll take anything from appliances to furniture and old clothes!
Like in every city, junk and waste is created every day. There's nothing worse than seeing it scattered about in dumpsters in RI that haven't moved in months. Of course, no one likes seeing our own trash in the back garden or the office basement. Our junk removal RI team is more than happily take it all off your hands. We'll even help you sort everything out, whether it's recycling or disposal.
Are you about to finish some major redecorating? Perhaps you've been refurbishing your office? Then again, you might simply want to get rid of your old machines and furniture that no longer work but take up valuable space. Most people don't know what to do with all these items. Don't worry because it's so easy to pick up the phone to your local experts. The RI junk removal team are at your service to cover all waste management needs.
As one of the best places to live in Rhode Island, you'll want to keep Cumberland clean and tidy. Of course those beautiful suburban streets with lovely homes will generate trash and waste. We can help you process and take your waste to the junk yards in Cumberland in no time, so let us help you get rid of your trash in an environmentally friendly way. You can enjoy the comfort of our white glove treatment that leaves everything disinfected and sparkling clean behind us. Give us a call and the RI junk removal team will do the rest.
With most residents living in their own homes, you'll be amazed at how much junk that creates. It's tiring to think of emptying out the old attics and basements to clearing out garages and yards. Luckily, these jobs are no hassle with the help of our trash removal RI team. We deal with everything from appliances to old bikes, furniture and anything else you find in those dark, forgotten corners. We take great pride in not only taking it all away for you but also leaving everything immaculate after we're gone.
As the best junk removal RI team, we'll take all your junk that's physically tough to handle. We'll take the easy stuff too but you can count on us to be there for you when you need your office, home or garage cleared out. We have the equipment and vehicles to deal with whatever problem you present us with. Nothing can phase us. We've seen it all before and we love relieving you of the stress and emotional drain. You can also rely on us to be professional, timely and Covid-safe. All for very affordable prices.
Get in touch with the Jiffy Junk team for all your junk removal questions.
*All website prices on website are sibject to change
Junk Removal Services in

Rhode Island
Speed and efficiency are our mottos. We also extend our helping hand to take away the stress of clearing out old items and their past memories. You can also stay safe with our team thanks to our extra measures for Covid protection. This means that we disinfect your premises before and after the work, such that we take our famous white-glove treatment to the next level! It's for that very reason that customers come back to us again and again. Give us a call to find out the details. You've got nothing to lose.
As a business, we are proud of the service we offer as well as our highly competitive prices. We operate across many states, but the local teams are specialized for specific area and know exactly how to price for your needs. You can also expect a tailored approach, so tell us your struggles and any extras that you want help with. We are here to serve in a jiffy with competitive pricing.
Contact us today to find out how you can make quick work of a big mess, all with a single phone call.
Fast Services
We're in and out in less than 24 hours
Flexible payments
All payments are 3D secured
Nation Wide
We serve USA and Now Canada
Interested in

Getting Started?
Have a big cleanout job that needs to be done right away? Contact us today. We'll get rid of your junk in a jiffy!
What Our

Customers

Are Saying
Thousands of satisfied customers across America have shared their Jiffy Junk Experience.