Junk Removal

Dallas & Fort Worth
Professional and trusted company for junk removal Dallas & Fort Worth since 2014.
Dallas

Junk Removal & Disposal
Are you surrounded by clutter and not sure what to do with it? Look no further than Jiffy Junk. From hauling away a single appliance to clearing out an entire estate of junk, we make it simple to say goodbye to unwanted items in your home or business. Wherever you're looking for junk removal in Dallas or Fort Worth, we'll be there to haul away in bulk. You'll finally be able to enjoy your clutter-free space thanks to our Dallas junk hauling teams.
We are experts in Fort Worth & Dallas junk hauling. More specifically, we specialize in large appliances such as washer, dryer, refrigerators, mattresses, clothing, hot tub removal and furniture removal in Dallas, Fort Worth and other surrounding cities. Besides, we know you will appreciate our services since there are often smaller items to throw away. Either way, junk hauling in Dallas will never be so easy.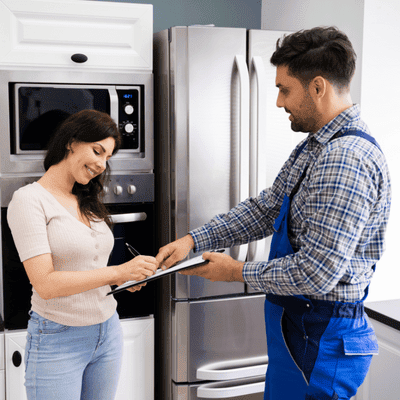 Eco Friendly

Junk Removal

in Dallas
Now if you need more evidence that Jiffy Junk is the best junk removal service in Dallas then know that we even offer eco-friendly junk removal – because we have a duty to our community.
Every job is important, no matter how big or small! It doesn't matter if you live in a suburban house or a studio apartment or your downtown office space or an estate home, we can clear it all. Fort Worth & Dallas junk removal is no match for our professional team of junk removal experts!
Yard Waste Removal
Part of our junk removal Dallas services is to help you clear your yard. This can include leaves and other general debris, as well as larger items such as construction debris and electronic appliances. We are here to make your life easier, regardless of whether you're dealing with junk removal in Fort Worth or Dallas. Let our expert junk haulers in Dallas & Fort Worth do everything for you.
Furniture Removal
Are you tired of that old sofa? Are you looking for mattress disposal in Fort Worth or Dallas? We have you covered with our Dallas furniture removal service for whatever item it is. Whenever you need a bulk pickup in Dallas or Fort Worth – our teams are just a call away.
Appliance Removal
Appliances and all-electric items aren't easy to get rid of. No one wants to lift washing machines or old TVs and computers down the stairs. Not to mention, electrical waste is hazardous. But you can count on us for appliance removal in Dallas & Fort Worth. You'll also get it done with special care and attention to the environment, at very reasonable prices.
Get in touch with the Jiffy Junk team for all your junk removal questions.
Cleaning and decluttering doesn't have to be a chore. Work with our local junk removal Dallas TX teams so that we can do the heavy lifting. You'll find a weight lifted off your shoulders when you see your free space open up again. Our teams are experienced at helping you clear out with exceptional customer service and attention to detail.
You can count on us to get any junk removal job done safely and ethically. We are just a haul away.
Even carpets need changing sometimes. Whether you're in Dallas or Fort Worth, we can help you make room
for your exciting new carpet. We can even remove unwanted furniture in one go. Furniture removal in Dallas & Fort Worth
is our specialty. If you've ever had to remove a carpet then you'll know why you need our help.
Most of us love hoarding but every now and again, we feel the need to de-clutter. It's good for our space and our minds.
So, if you're ready to find new space, give us a call and our junk removal Fort Worth and Dallas team will make it happen.
A hot tub is a wonderful thing. But like everything, they get old and need replacing at times. The great thing is that
you don't need to worry about the how or the where, thanks to our junk removal Dallas & Fort Worth team.
We do all that for you. Bulky junk pickup in Dallas & Fort Worth is our focus, and hot tubs are no exception.
Do you have some scrap metal kicking around at the back of your house or your office? Don't worry because we can take
everything away for you with our junk pick up in Dallas & Fort Worth. We'll even include labor and recycling as well as donating
anything relevant on your behalf: old bikes, hub caps, tools and whatever else you have knocking about.
Perhaps you've been doing some construction work recently and have lots of debris leftover?
Call our Dallas & Fort Worth junk removal teams! We'll dispose of it safely and responsibly for you.
Do you have an estate that you're helping clear with various bit and pieces to remove?
Our team will gladly help with estate junk removal in Fort Worth & Dallas.
Our junk removal Fort Worth team is here for you.
The bulk pickup teams are here for your commercial junk removal needs.
Anything from office chairs, computers, printers and anything else you might find in an office.
Our junk removal Dallas team is ready to clean everything up for you both safely and securely.
All businesses create junk. At some point, you'll need to think about what to do with it.
Anything from tables and chairs to computers, photocopiers and printers.
Don't hesitate to contact our Dallas & Fort Worth junk removal team who will do all the hard work for you.
Even mattresses need changing at some point in our lives.
Let our Fort Worth & Dallas junk removal experts do the heavy lifting for you.
We'll only be too happy to provide our services for mattress disposal in Dallas & Fort Worth.
We cover all types of junk removal in Dallas, Texas – including boat removal services.
All that plastic and metal needs to be disposed of safely, and that's why our junk removal Dallas team are here.
You don't need to lift a finger, except to give us a call. The Dallas and Fort Worth pickup services will be there for you.
Our junk removal Fort Worth & Dallas teams also provide labor and will help you do the cleaning in your storage units.
Make your life easier by giving us a call.
Why Choose Jiffy Junk's Hauling Services in Dallas & Fort Worth

Dallas
As a small but elite junk removal business, we take pride in our professionalism and customer service. We're fully licensed and insured to tackle even the toughest Fort Worth pickup job. Furthermore, our junk removal Dallas team will help you clear out your clutter, whether it's your office, attic, basement, or garage. Imagine all the time and stress you could save! With our white glove treatment, you'll experience our exceptional care and attention to enjoy a new lease of life thanks to all your extra space.
Contact us today to find out how you can make quick work of a big mess, all with a single phone call.
Fast Services
We're in and out in less than 24 hours
Flexible payments
All payments are 3D secured
Nation Wide
We serve USA and Now Canada
What Makes

Jiffy Junk

Different
Interested in

Getting Started?
Have a big cleanout job that needs to be done right away? Contact us today. We'll get rid of your junk in a jiffy!
What Our

Customers

Are Saying
We're proud of our reputation for excellence, fairness and professionalism. Read what customers say about working with us.