Carpet Removal – What You Need to Consider

It doesn't matter whether you're a business owner or a homeowner, there's much to think about before going forward with carpet removal. If you're like many of our customers, you don't know the first thing about carpet other than its appearance and texture. That's why it's good to know that we've got your back. You can always count on us to do more and offer you the chance to view more carpet removal options, as well as some ways to preserve the carpet as well. 

 

It's important to understand a bit more about carpet removal before taking that chance. 

 

At Jiffy Junk, we want you to understand that there's a method to this madness.

 

This is because our friendly team of carpet removal specialists is all for transparency, especially when it comes to making any changes that will impact your home flooring. 

 

We don't want you to sweat the small stuff. 

 

No matter what the job is big or small, there are specific steps you must take if you want to be happy with the new flooring, in many cases, D.I.Y. simply doesn't work out. 

 

However, the good news is that you don't have to worry, allow our pros to do the heavy lifting. 

 

We want you to know the answers to the most common things many people like yourself should consider before saying, "Out with the old, and in with the new."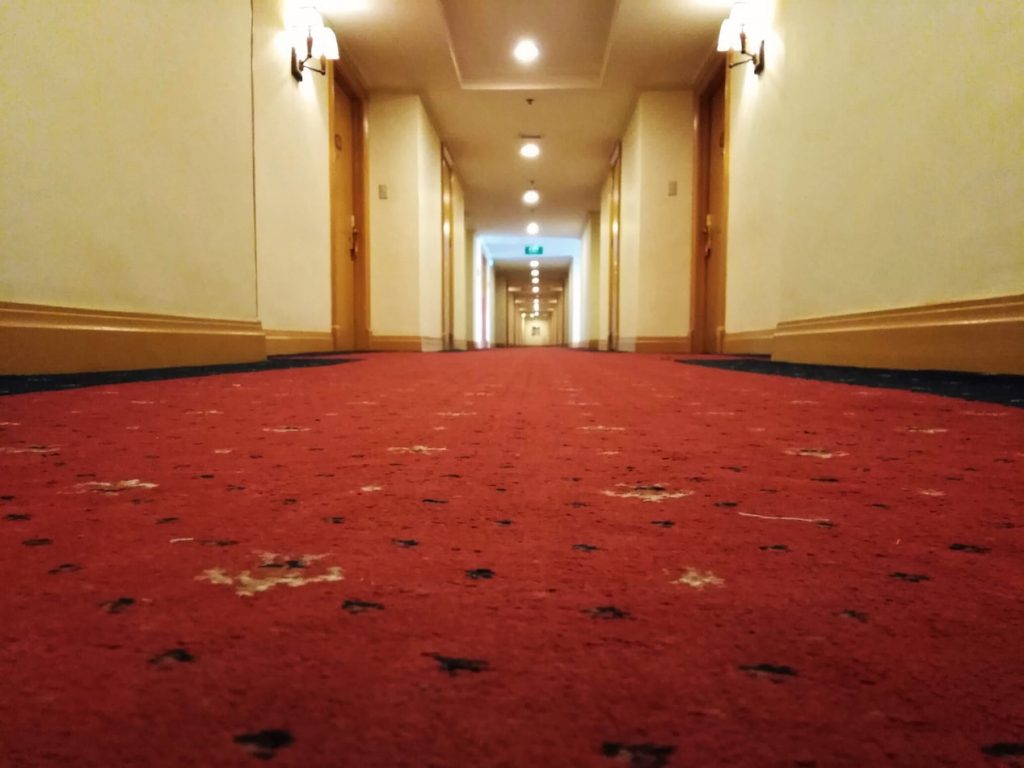 How Hard is it to Remove a Carpet?
 

A lot of people are under the impression that removing old carpet is as simple as ripping it from the floor, but you'll be surprised to know that while pulling up carpet can be an easy task, it's also not a one-man job. 

 

Carpet removal is a monumental task. You may not see how much it takes on until you actually start applying yourself to the project, but once you get into the nitty-gritty of things and understand why removing old, worn-out carpets need so much work (yes we know it's not just your average wear and tear), then getting rid of carpet shouldn't be too tough, after all.

 
Is Carpet Removal Dangerous?
 

Just because someone says it's easy to remove carpet doesn't mean it's as simple as you think. What's more important is how careful you are with your tools and materials, and that is ultimately what will decide whether or not the job is actually safe. 

 

When you're removing carpet from around a doorway, a staircase, or any other kind of opening, different factors may come into play. First and foremost is where the opening is located in relation to the other carpets in the room. 

 

If they're spaced far apart and close to the wall, then you can remove them without having any trouble at all.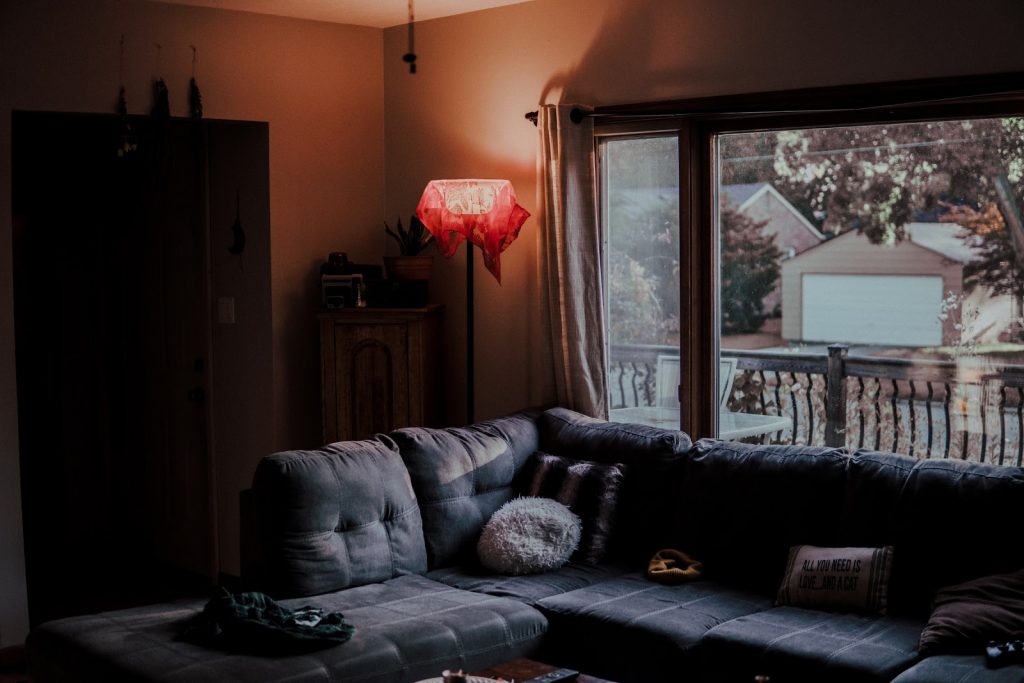 Will the Jiffy Junk Team of Carpet Removal Specialists Move Your Furniture?
 

Moving heavy furniture can be a bit of a hassle, but it's usually completely necessary to get the job done right. In many cases, the carpet removal process won't be replaced with new flooring unless you get our help.

 

That shouldn't be a huge problem, though. After all, most people don't use their carpet as their primary flooring anymore and would probably go for something more modern and more affordable like laminate or vinyl if they had to do it all over again. 

 

In fact, we might not even have to move your furniture if you want us to remove that old carpet that's covering it. Most of the rooms we come across are small, and without any furniture around too.
Should You Start a Carpet Removal by Yourself?
 

If you're the kind of person who prefers to remove carpet by yourself, then you'll find that it's perfectly possible to do so. However, a few things need to be considered before initiating the process and sending our team of carpet removal specialists in. 

 

First and foremost are the tools and materials you need for the job. If you're planning on removing some old carpeting from around a doorway or other opening in your home, then you'll first need to make sure that the tools will work for that particular job. 

 

Also, if there's anything too heavy for your equipment to handle on its own, then we may have to come in and help with lifting it as well.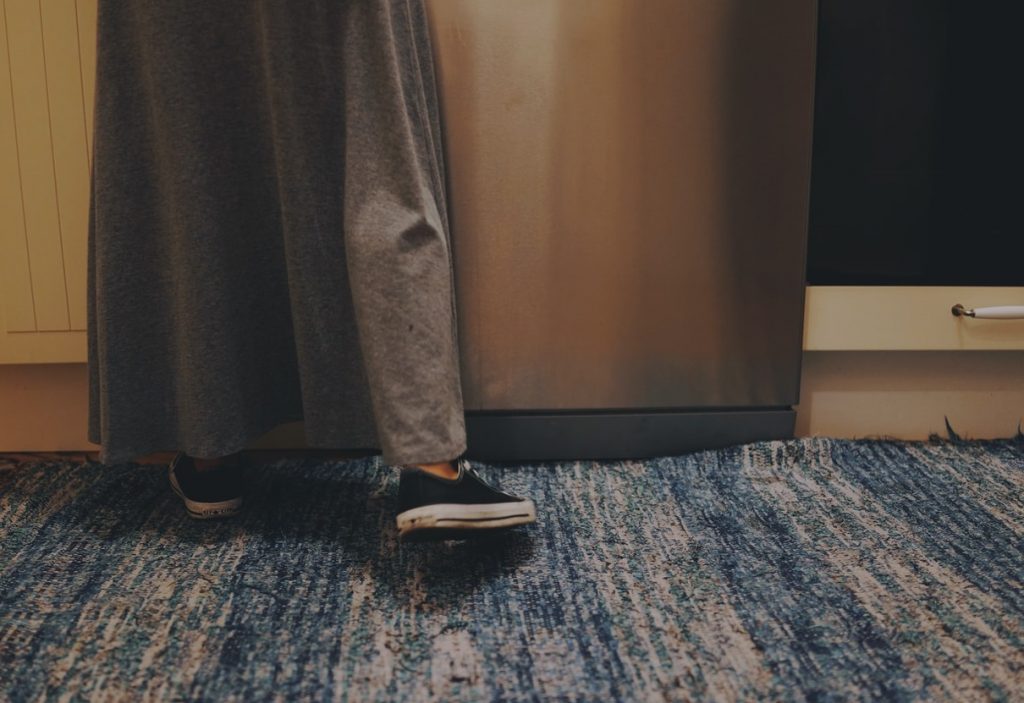 If You Choose the D.I.Y. Route, Proceed With Caution
 

Of course, you must always remember, Safety First.

That's why we always tell our customers to take precautions.
Requirements for Safe and Efficient Carpet Removal
 

No matter what, proper carpet removal is going to take time, energy, safety equipment, and the right tools to tackle the task.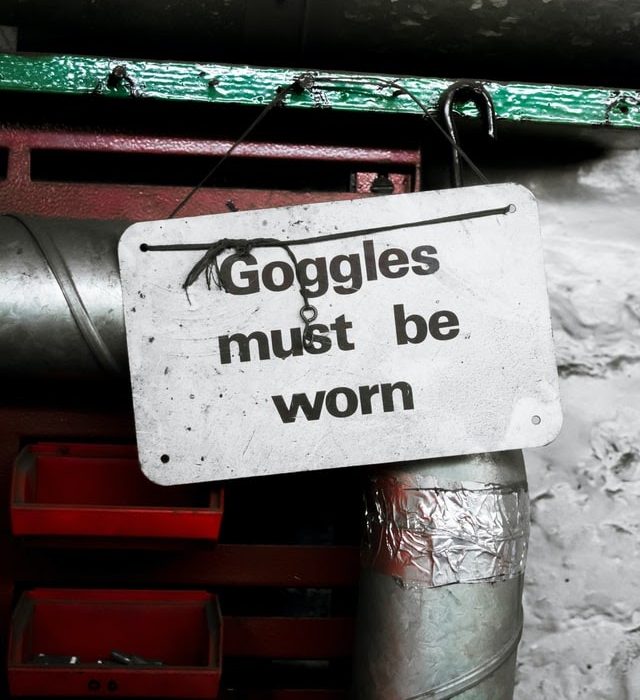 Here are some of the things you would need to get ahold of to safely remove carpet:
1. Safety Goggles:
 

Even when dealing with the simplest of jobs, the easiest thing you can do to save yourself from a headache and headache is to protect your eyes and vision.

 

Our professionals use two different kinds of goggles for their work in carpets, they use safety glasses for their everyday tasks that are commonly used in construction works. 

 

They also use Fiber Optic Goggles for nighttime carpet removal operations in areas that have no daylight. 

 

They also have fluorescent tape that is stuck above their eyes so they can work even in complete darkness.
2. Dust Mask:
 

Do not underestimate the importance of wearing a mask while you're removing carpets. You may think that it's okay to remove the carpet without wearing a mask as you'll clean the mess up soon, but remember, if you do so, you won't be able to breathe properly.

 

Wearing a dust mask can protect your lungs against all kinds of fumes and dirt which are commonly found in carpets. 

 

Do not use non-filter or cheap masks that are made out of rubber while working on carpets as they will only make your work difficult and will only fill your nose with more molds and germs. 
3. Gloves:
 

If you want to ensure that you're completely safe while working on carpets, then make sure you wear gloves while doing so. 

 

Our professionals use two types of gloves while removing carpet, one is a Nitrile glove and the other is a knitted glove. 

 

They also use leather gloves to protect their hands from sharp edges or from any other injuries that might occur during their work.
 4. Safety Belt:
 

If you're planning on removing the carpeting from your attic or high roof area then there's a huge possibility that you'll need some sort of safety belt or harness to keep yourself safe and secure. 
Carpet Removal Equipment Operated by Licensed Jiffy Junk Pros
 

Just as you must possess the right safety equipment, you'll also need the correct tools for carpet removal.

 

At Jiffy Junk, you can rest easy in knowing that we've not only got the best equipment to successfully remove the carpet, we've also got the skilled experts on our team that is licensed and insured. We take no chances when it comes to our customers. After all, that's truly where it counts for us! 

 

Here's some of the equipment you can depend on us to use when necessary without blinking an eye:
1. Blower Machine:
 

A blower machine is a machine that helps you to remove any kind of dirt particles from the carpets. 

 

Our professionals use many different kinds of machines for carpets removal, they also use a blower which is used to blow the air into the carpet, this will blow all of the dust particles off the carpet and onto a fan which will then help to clean it properly. 
2. Sweepers:
 

A sweeper is essentially a device that is used for cleaning up any dirt particles that are found in carpets whether it is from the streets or your house.

Our professionals use these sweepers to remove any bits of dirt from the carpeting while they are removing it. 
3. Vacuum Cleaners:
 

When you are removing carpets you will need a vacuum cleaner to suck up all of the dust particles that are on them. 

 

Once all of the dust is vacuumed up, then our professionals will then use a powerful hose and dry it out properly to prevent mildew or any damage to the carpet at all. 
4. Drying: 
 

After removing the carpets you will need to make sure that they are dried out properly to prevent mildew and any other damages as well.
Our Jiffy Junk Carpet Removal Includes Carpet Disposal Service:
 

Our Jiffy Junk Carpet Removal Services include:
Rigorous inspection of all areas that will be affected by the carpet removal process,
Determination of your needs and requirements for the carpet removal process by evaluating the condition of the carpeted areas, which will be done to find out all of their problems and other related issues, so we can provide you with the very best solution for your needs. 
Our professionals will also look for any type of hazardous materials that might be present in those areas, such as asbestos or other materials that could cause health risks to people that might be exposed to them. 
A Professional Team of Carpet Removal Specialists Available in a Jiffy!
 

Whether you plan on hiring us for simple carpet removal, or you want to get rid of an entire floor at one time, you know that you and your home are in good hands. 

 

Our carpet removal professionals are the best in the business, and no job is too big or too small for them.
Carpet Removal From Hardwood and Stairs:
 

For carpet removal, you need to hire a professional team of guys who are capable of handling all kinds of flooring.

 

Many people are not aware that there is a specific way to remove carpets from stairs. If you're planning on removing the carpeting from your stairs or even hardwood floors, then our professionals can do that quite easily. 

 

Just remember to keep your face protected at all times as well to avoid any unwanted injuries and keep yourself safe.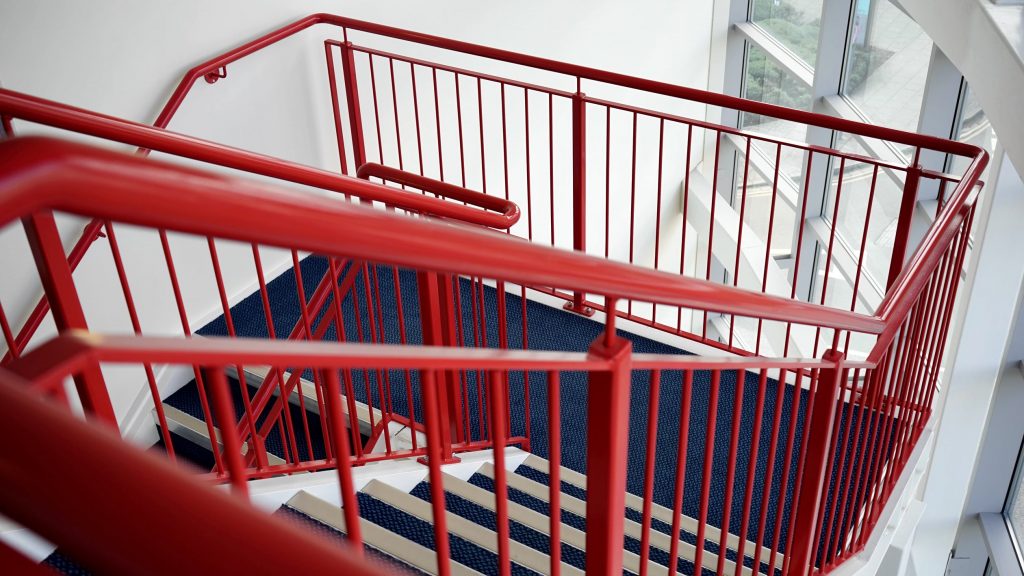 Carpet Removal From Concrete:
 

Concrete is not actually as hard as it appears to be.

 

For all of you who think that concrete is invincible when it comes to removing carpet, then you better think again. 

 

In fact, our professionals have a few tricks up their sleeves when it comes to removing carpet from concrete, so you shouldn't be too worried about this. 

 

They'll do it just like they would any other type of surface, and if you want them to clean up the area afterward, then they can do that as well.

 

Besides, you need to know proper steps on how to remove old worn-out carpets safely and efficiently without damaging your hardwood or stairs in any way.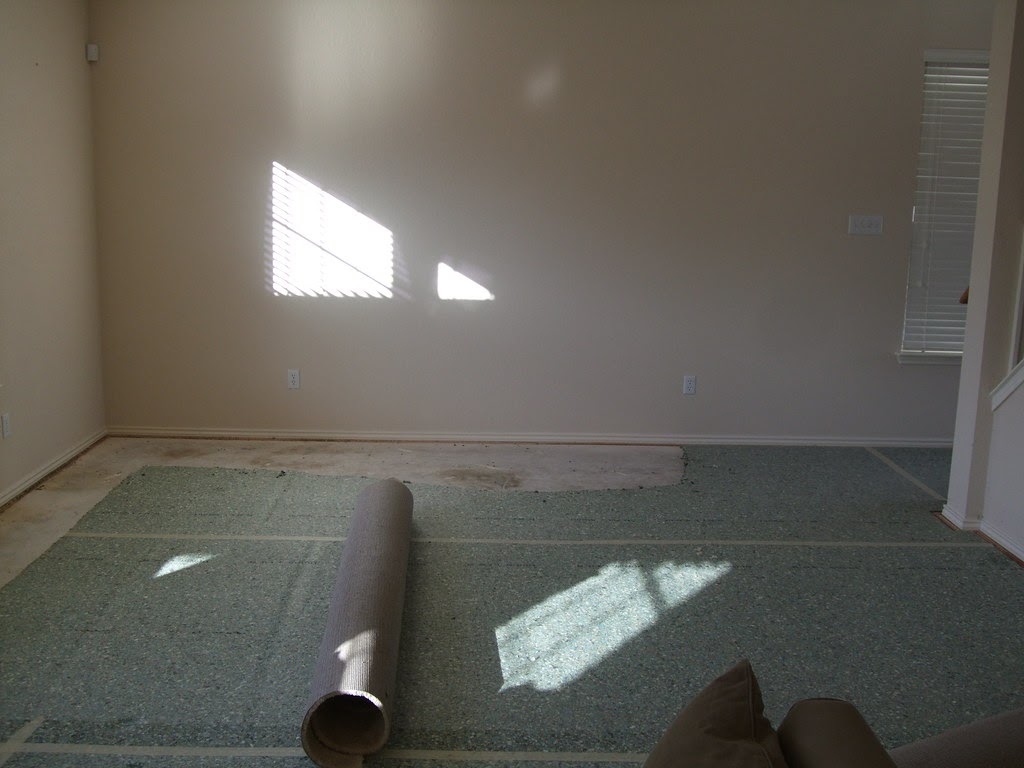 Our Carpet Removal Process:
 

Whether it's a matter of removing an old or worn-out set from your living room or any other room in your house, we will only use the best methods to do so to ensure top-notch results.
You Can Trust Our Professional Jiffy Junk Team to Go Above and Beyond
 

No matter what, we have a set of standards that we never cease from doing. We'll always be sure to leave the job site in spic and span order. 

But it doesn't stop there. If you have any furniture that you're looking to get rid of, well then, allow our team at Jiffy to handle the unwanted furniture for you as well.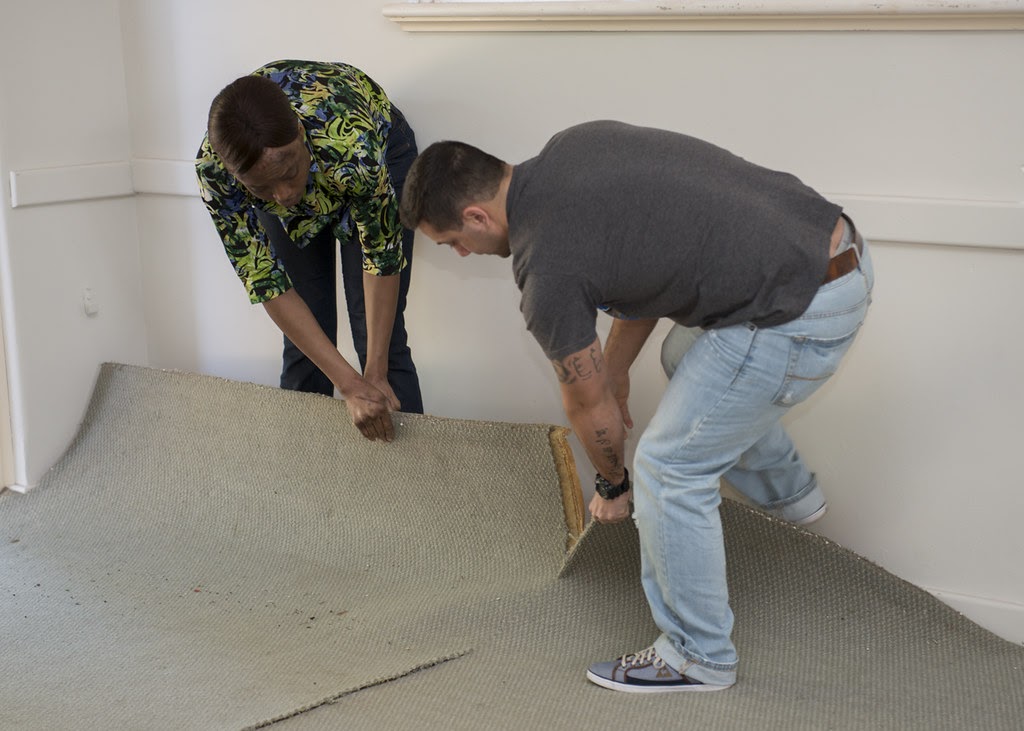 Guaranteed Satisfaction:
 

Don't get it wrong. We're able to handle any type of job that comes our way.

 

We never leave something half done, and we always complete the job as promised so we can keep our customers happy and satisfied. Either you need your carpet removed or if you need your furniture removed, well we'll have it all taken care of for you.

 

At Jiffy Junk Carpet Removal, we're experts in both hardwood removal and removing carpeting from stairs.
Booking a Free Estimate With Jiffy Junk is Easy
 

You can call us at (844) 543-3966 to schedule your free estimate or you can book it right here on our website. Just fill out the required details and we will give you a call at the time of your choosing.
Our Customer Service is Second to None
 

We are very proud of our professional service, and that's why we go above and beyond for every customer by giving them the personalized attention they deserve, and at the same time, providing them with top-notch customer service from start to finish. 

 

You can always count on us for friendly help whenever you need it by our trained professionals.
Consider Us for ALL of Your Carpet Removal Needs:
 

Whether it's concrete, hardwood floors, stairs, or even basements, we'll get the stubborn carpet out in a jiffy!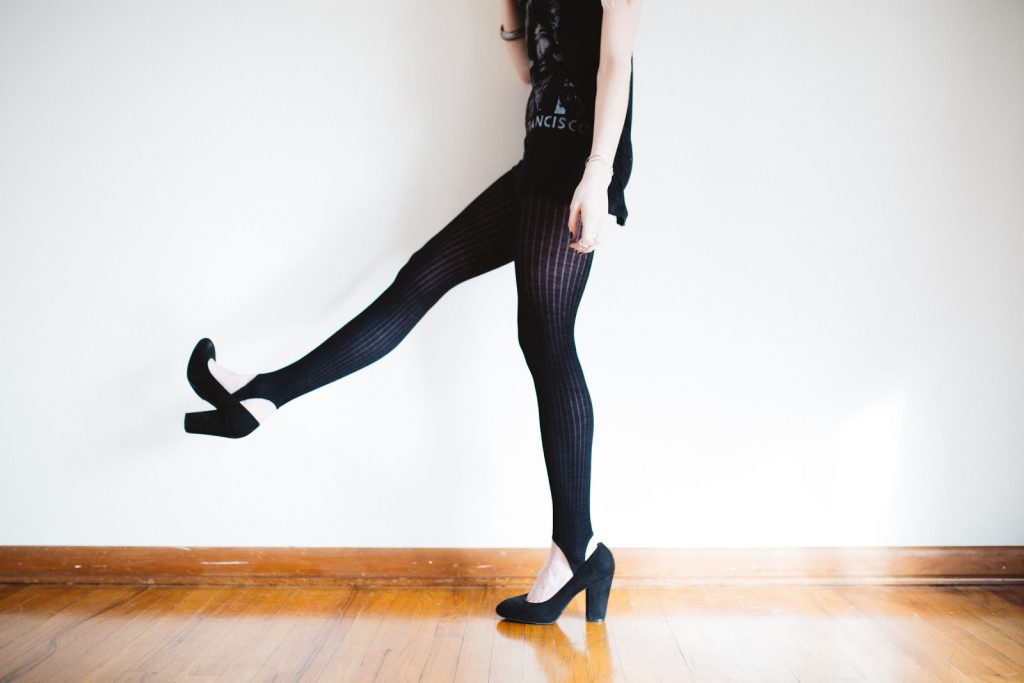 Final Thoughts on Carpet Removal for Your Business or Home
 

If you decide to transform your home or business via carpet removal, then please book a completely free no-obligation estimate with us here at Jiffy Junk.

 

We'd be more than happy to take an honest look at your job site. Our friendly staff is dedicated to our customers. So feel free to take a look at our reviews and perhaps discover why customers rated us 5/5 stars. 

 

We look forward to hearing from you, so call or book an estimate online today.
Interested in

Getting Started?
Have a big cleanout job that needs to be done right away? Contact us today. We'll get rid of your junk in a jiffy!
What Our

Customers

Are Saying
Thousands of satisfied customers across America have shared their Jiffy Junk Experience.