Junk Removal in

Monmouth County
Professional and trusted company for junk removal Monmouth County NJ since 2014.
Monmouth County

Junk Removal & Disposal
We are know for providing reliable junk removal services in all of Monmouth County. Call us today or book online for residential & commercial junk removal in Monmouth County of NJ.
Monmouth County citizens have been starved of affordable and effective junk removal services. At Jiffy Junk, we aim to change the way that our customers handle any type of excess waste. With specialist junk removal options, you are assured that our team will always exceed all expectations.
The following list includes just some of the materials that Jiffy Junk can remove from home or business properties. If you do not see your junk on this list, a member of our team is only a phone call away to confirm our ability to serve your needs.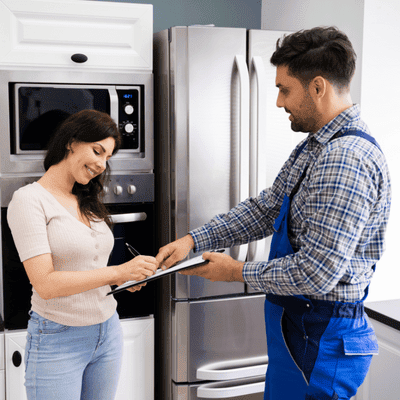 Eco Friendly

Junk Removal

in Monmouth County
All our junk removal processes in Monmouth County are compliant with relevant environmental regulations. All our eco-friendly junk removal services are delivered with social consciousness and business integrity in mind. To learn more about environmentally conscious junk removal in Monmouth County, give us a call at the Jiffy Junk offices today. We are your local specialist in the safe and affordable disposal of materials that are potentially hazardous to surrounding ecosystems.
We here at Jiffy Junk consider junk removal in Monmouth County (NJ) very serious and we'll be there to pick up the junk. It doesn't matter if you live in a suburban house or a studio apartment or your downtown office space or an estate home, we can clear it all. We are even equipped to provide you with bulk junk pickup services.
Junk Removal in New Jersey Counties and New York
With an extensive presence in New York and New Jersey, Jiffy Junk is ideally situated to provide swift, effective and affordable junk removal services. Junk removals are available to home and business owners at city, county and state levels in areas including:
Residential Junk Removal in Howell
Knowing how to quickly and effective remove junk from homes is at the heart of what we do. There is no need to separate items into categories or size, as the Jiffy Junk will handle all junk removal in Howell. All junk taken from your home is processed in line with relevant local laws before and after the completion of every junk removal in Howell, NJ.
Commercial Junk Removal in Middletown
Every strategy becomes part of a broader campaign to deliver excellence in removal services, which subsequently benefits our customers. Our junk removal in Middletown, NJ take everything from the nature of the business to the location into account. Don't allow ineffective junk removal processes to result in downtime for your employees or pose a danger to visitors.
Estate Junk Removal in Freehold
Cleaning out an estate in Monmouth County comes with countless challenges, not least among them having junk removed in a timely manner. Our teams can work together with you to complete every junk removal in Freehold, NJ in a blink of an eye. To develop your personal removal strategy, reach out to our offices today and speak to a dedicated junk disposal specialist in your area.
Junk Removal Services in

Monmouth County
Jiffy Junk has really cornered the market in junk, scrap and sensitive waste removal in surrounding communities communities. We formulate our junk removals in Monmouth County in NJ that take the stress from Monmouth County customers. The experience that Jiffy Junk brings to the table is unmatched in the state of New Jersey.
Contact us today to find out how you can make quick work of a big mess, all with a single phone call.
Fast Services
We're in and out in less than 24 hours
Flexible payments
All payments are 3D secured
Nation Wide
We serve USA and Now Canada
Construction Site Junk Removal in Monmouth County
The construction industry works on tight budgets and timelines, which are both concepts that Jiffy Junk can fully get behind. When you are on the clock and need affordable junk removal for construction materials, our team is on hand to deliver.
Jiffy Junk can deliver whether your construction project is a residential or commercial project in Monmouth County. The protocols we have put in place comply with all local, state and federal construction laws. We are also equipped to deal with most specialist construction junk removal in Monmouth County, NJ.
Get in touch with the Jiffy Junk team for all your junk removal questions.
What Makes

Jiffy Junk

Different
Interested in

Getting Started?
Have a big cleanout job that needs to be done right away? Contact us today. We'll get rid of your junk in a jiffy!
What Our

Customers

Are Saying
We're proud of our reputation for excellence, fairness and professionalism. Read what customers say about working with us.