Junk Removal in

New Jersey
Professional and trusted company for junk removal in New Jersey since 2014.
New Jersey

Junk Removal & Disposal
No one likes clutter – except our junk pick up NJ team! We actually take great joy in removing your junk and leaving everything behind in squeaky clean condition. In fact, we call this our white glove treatment because we'll leave a broom-clean area after we've dealt with your bulk waste New Jersey. We remove everything from mattresses, furniture, clothing, washing machines and any other bulky equipment or material. You'll save time, energy, and a whole load of stress with our friendly NJ junk removal team at your service.
Our goal is to make your life easier. No one wants to surrounded by clutter – which is why our junk removal NJ team is here to take it away for you. As a small business, we take particular pride in how we deliver our services. These include providing you with our white-glove treatment as well as an effective junk removal plan.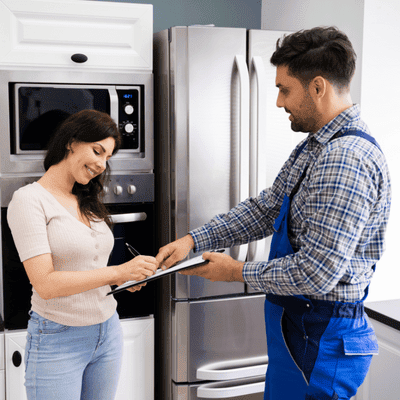 Eco Friendly

Junk Removal

in New Jersey
Now if you need more evidence that Jiffy Junk is the best junk removal service in New Jersey then know that we even offer eco-friendly junk removal because we have a duty to our community.
At Jiffy Junk, we consider junk removal in New Jersey very important. It doesn't matter if you live in a suburban house or a studio apartment or your downtown office space or an estate home in New Jersey, we can clear it all. We are even equipped to provide you with bulk junk removal in NJ.
Get in touch with the Jiffy Junk team for all your junk removal questions.
Bergen County
Bergen being our prime location, we are here for you regardless of whether you need junk removal NJ or simply dumpster rental NJ services. Regardless of how much clutter or debris you've accumulated over the years, we know how to solve your waste problem quickly and effectively. It doesn't matter which part of Bergen County you're in. Regardless, we'll come and sort through your clutter to dispose of things properly and correctly. We also know all the recycling and donation centers to make this an environmental process. In fact, we're here to help you keep your homes and Bergen County beautiful.
Essex County
As a professional New Jersey junk removal service, we also cater to Essex county in the north east of New Jersey. As a relatively densely populated area, we manage our teams so that we can meet everybody's needs on time. Whether you're a home owner or office manager wanting to clear out your space, we'll offer you our NJ junk removal team to help. The best part is that we'll leave your newly-found space broom-clean so that you can enjoy it stress-free. So, no need to put it off any longer and simply give us a call.
Hudson County
For those who live in Hudson County on the west side of the Hudson river then we also want to get your call. No matter how big or small your junk, our bulk waste New Jersey team will be only too happy to give a helping hand. In fact, we'll do everything for you from lifting, clearing and recycling. Clearly, anything that we can't recycle then we'll dispose of in an eco-friendly way. As the fastest growing county, we're proud to be part of the support team to make your dreams come true.
Junk Removal Services We Offer in NJ
Established in 2014, Jiff Junk has grown from a local New York business to one now covering several states, including New Jersey. Our junk removal NJ team is on-time, efficient, and professional.
We take great care in moving bulky items so nothing is damaged. Furthermore, we recycle or dispose of everything in an eco-friendly way. You'll see that our New Jersey junk removal service team also have all the right equipment and insurance to deliver to the highest standards whilst leaving everything broom-clean behind.
Some items like mattresses can be disposed of with your regular junk, having to take care of such a heavy item
can be tough. Our team covers furniture removal in New Jersey and will be more than happy to take it off your hands.
Naturally, you have a few options when it comes to old furniture pick up, and we'll make sure
that we bring anything down from any level without damaging any walls.
Carpets are heavy and awkward items to dispose of. Then again, our New Jersey junk removal professionals
will make that task look easy. We're more than happy to take any old carpet off your hands and dispose of it safely.
Simply call us to book an appointment and we'll do the rest, including leaving everything clean and tidy behind us.
We all love hot tubs but none of us want the hassle of replacing them. Like everything though, they get tired
and need to move on after a while. Our hot tub removal NJ team specializes in such large appliances thanks to years
of training and experience. We provide quality service to make the whole experience seamless and hassle free
such that you can then bring in your new hot tub to enjoy.
Our junk removal New Jersey team is fully equipped and licensed to deal with removing any old appliance.
Our junk haulers NJ team will pick up refrigerators, washers, dryers, old TVs…you name it. Also, don't forget
how much dust accumulates behind those bulky appliances but we have the right equipment to do that safely
so you don't have to put yourself in danger.
Junk Removal Services in

New Jersey
Whether you're looking for our full service junk removal NJ team or simply have a few items to get out of your way – you can rest assured that you'll get exceptional quality service for great prices. The majority of our clients are repeat customers because they know how dependable and excellent our service is.
Contact us today to find out how you can make quick work of a big mess, all with a single phone call.
Fast Services
We're in and out in less than 24 hours
Flexible payments
All payments are 3D secured
Nation Wide
We serve USA and Now Canada
What Makes

Jiffy Junk

Different
Interested in

Getting Started?
Have a big cleanout job that needs to be done right away? Contact us today. We'll get rid of your junk in a jiffy!
What Our

Customers

Are Saying
We're proud of our reputation for excellence, fairness and professionalism. Read what customers say about working with us.