Computer Recycling Pickup
Professional and trusted service for computer recycling pickup across the United States since 2014.
Computer Recycling Pickup

in a Jiffy
With JiffyJunk, you get quick and professional service from experts in the disposal of computer equipment. Give us a call or drop us an email and let us know your computer removal needs. We'll give you an immediate quote and stop by in a jiffy.
We Cover All Types of

Old Computer Equipment Disposal
Here are just some of the old computer pick up jobs that JiffyJunk can handle for you:

Desktop computers and computer waste disposal
Laptop computers recycling
All-in-one computers pickup
Workstations and industrial computers
Mainframes and battery disposal
Printer and monitor disposal We pride ourselves on offering the best cleanout and recycling services in the industry. Our teams will get rid of your unwanted computer equipment,quickly, safely, and in accordance with all applicable federal, state, and local regulations. See the many 5 star reviews we have won for our world-class computer disposal service.
Our computer recycling company's licensed and trained experts are masters of computer waste disposal. We can get your old electronics moved without dinging your walls or leaving a mess behind.
We follow all local, state, and federal rules when it comes to desktop, laptop, printer, or monitor disposal and recycling. Computer disposal is heavily regulated, but we make it easy for you.
At Jiffy Junk, we are experts at environmentally friendly computer removal. Our computer recycling services ensure that every part of your computer is reused or properly disposed of.
When we come for a computer recycling pickup, we often take away working computers that we donate to worthy charities, or computers that can quickly be repaired and resold.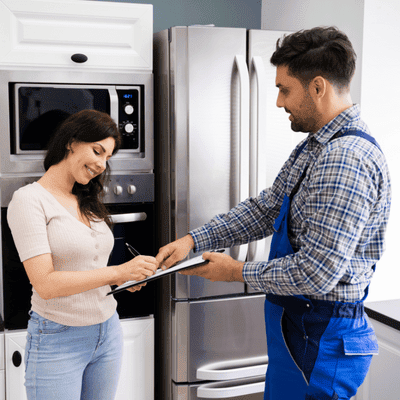 Computers contain many potentially hazardous materials that require special handling when disposing of them. Many of those materials can be recycled, but others must be disposed of according to regulations. Our computer disposal services adhere to environmental guidelines, and will recycle your old computers responsibly.
What Happens After a Computer Recycling Pickup?
After we take away your disposal of computer equipment, we work hard to maximize the recovery of valuable materials, minimize environmental impact, and promote the reuse of functional devices. The specific steps we take can vary depending on many factors, including the recycling facility, local regulations, and the type of computer being recycled.
The process begins when computer recycling centers collect unwanted or outdated computers. These computers are then sorted based on their condition and type, and may be either recycled or repaired for resale.
We ensure that all sensitive data stored on your old computers is securely erased, using foolproof physical destruction methods like shredding or crushing the storage media.
After disposal of computer equipment, the internal components are removed and separated into categories like plastics, circuit boards, power supplies, metals, and other electronic parts.
Shredding, melting, or chemical treatment is used to extract valuable materials from dead computers. Computers that are still in working condition or which can be repaired may be refurbished.
What Makes

Jiffy Junk

Different
Fast Services
We're in and out in less than 24 hours
Flexible payments
All payments are 3D secured
Nation Wide
We serve USA and Now Canada
Interested in

Getting Started?
Have an old refrigerator removal job that needs to be done right away? Contact us today. We'll get rid of your junk in a jiffy!
What Our

Customers

Are Saying
We're proud of our reputation for excellence, fairness and professionalism. Read what customers say about working with us.
Refrigerator Removal

Questions?
Get in touch with the Jiffy Junk team for all your fridge disposal questions.
Frequently Asked Questions
Before a computer recycling pickup, shred (destroy) your hard drive or wipe its data. Whichever method you choose, it's important to follow proper safety precautions. If you are unsure about what method is best for your situation, consult a professional data destruction service.
If your old laptop won't start up, you can take it to a retailer with a robust recycling program. Or you can call Jiffy Junk for a computer recycling pickup and we can get rid of your laptop and remove other unwanted electronics while we're there!
All batteries must be removed from the item where possible before the disposal of computer equipment. Lithium-ion laptop batteries are a fire hazard and should be disposed of at a center that is set up for battery recycling. Never throw a laptop battery in the trash.
Computer or monitor disposal into your trash or in a landfill is illegal. Electronics contain cadmium, chromium, lead, mercury, and other toxic substances that can leach into groundwater and soil. Jiffy Junk can pick up your unwanted computers and electronic equipment and dispose of them properly.