Junk Removal in

Middlesex County
Professional and trusted company for junk removal Middlesex County since 2014.
Middlesex County

Junk Removal & Disposal
Junk removal in Middlesex County are our specialty here at Jiffy Junk. There is no job too big or small for Jiffy Junk, so make the call today if you have clutter that needs removed in a safe and eco-friendly way!
We are passionate about creating a tailored plan that specifically addresses the needs of our residential and commercial customers. That's why our approach to junk removal in Middlesex County, NJ is unique.
Junk removal in Middlesex County requires careful consideration. Whether you are a homeowner, business owner or have temporary junk removal needs, it is important to know you can trust the company you work with to provide safe, ethical and affordable services.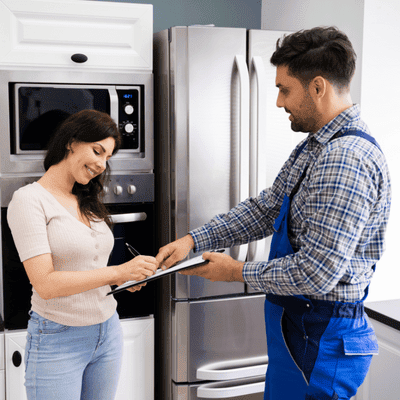 Eco Friendly

Junk Removal

in Middlesex County
The environment is important and Middlesex County home and business owners are committed to preserving it for future generations. Junk removal in Middlesex County is often subject to compliance laws. Our team will never let you down when it comes to providing eco-friendly disposal of household or business specific junk. Our approach to junk removal is based on a history of ethical practices.
We here at Jiffy Junk consider every job important and we will be there to pick up the junk. It doesn't matter if you live in a suburban house or a studio apartment or your downtown office space or an estate home, we can clear it all. We are even equipped to provide you with bulk junk removal in Middlesex County.
Get in touch with the Jiffy Junk team for all your junk removal questions.
Commercial Junk Removal in Middlesex County
Are you struggling to keep up with clutter at your commercial, property management or construction premises? Our team is not limited in the scope of services that they provide when it comes to junk removal in Middlesex County. We provide exceptional reliability when it comes to commercial junk removal services.
Home Junk Removal in Edison Town
Your home is your refuge and a place where relaxation and comfort are key to overall well-being. Furniture removal is a popular service from Jiffy Junk. If you are feeling overwhelmed and need junk removal in Edison, NJ, give call Jiffy Junk today.
Estate Junk Removal in New Brunswick
Managing the estate of a family member is complex and requires a lot of time and effort. There is also the issue of ensuring that junk is disposed of correctly. We will work closely with you to create an affordable New Brunswick junk removal service.
Junk Removal in New Jersey & New York
Jiffy Junk has been established in New York for years, with experience that has allowed for expansion into New Jersey. We offer the best junk removal in Middlesex County across the board – from small residential jobs to large corporate junk removal projects.
Jiffy Junk is constantly seeking to increase our reach and range of services to customers in New York and New Jersey. If you own or manage residential or commercial premises and need junk removal in Middlesex County professionals to make space, we are only a phone call away.
Some of the other areas where we provide junk removal services to homeowners and businesses include:
Construction Junk Removal in Edison and New Brunswick

Edison

&

New Brunswick
Construction naturally results in a lot of waste materials that require disposal. If you are engaged in construction in Middlesex County, Jiffy Junk can provide pickup services. Our New Brunswick junk removal teams are prompt and flexible to fit with your construction schedule.
We work with small, medium and large-scale construction contractors for any and all types of junk removal in New Brunswick. Part of our service commitment involves effective communication with site managers and other relevant parties to ensure junk is removed when needed.
To learn more about how Jiffy Junk can keep your construction site clear, safe and operational, inquire about our junk removal services in Middlesex County today.
Fast Services
We're in and out in less than 24 hours
Flexible payments
All payments are 3D secured
Nation Wide
We serve USA and Now Canada
What Makes

Jiffy Junk

Different
Interested in

Getting Started?
Have a big cleanout job that needs to be done right away? Contact us today. We'll get rid of your junk in a jiffy!
What Our

Customers

Are Saying
We're proud of our reputation for excellence, fairness and professionalism. Read what customers say about working with us.