Professional and trusted company for junk removal Cleveland Ohio since 2014.
Professional

Cleveland Junk Removal

Anytime, Anywhere
For the most professional and reliable junk removal, Cleveland locals can enlist in the white glove treatment from Jiffy Junk, anytime, anywhere. #1 Cleveland Junk Removal Services
For junk removal service, Clevland, OH can depend on Jiffy Junk. No matter where you're located, we've got you covered. Check out our list of surrounding areas below:
Bellaire–Puritas
Broadway–Slavic Village
Brooklyn Centre
Buckeye–Shaker
Buckeye–Woodhill
Central
Clark–Fulton
Collinwood–Nottingham
Cudell
Eco-Friendly

Junk Removal Cleveland
When it comes to junk removal, Cleveland, Ohio locals know the importance of eco-friendly options. Jiffy Junk stands by green disposal. There are many benefits to eco-friendy removal solutions, such as preventative measures to halt air polution and overall betterment for the environment we live in.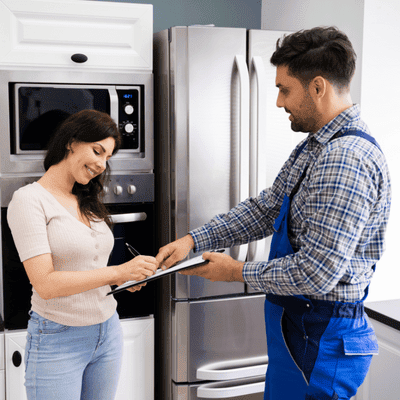 It's critical to reduce the amount of waste sent to landfills. Our Cleveland junk removal experts are here to help make our environment great again. For a hassle free recycling experience, rely on Jiffy Junk to help protect the Earth.
It's important to help others in need. If you're thinking about making donations, Jiffy Junk is here to help. No matter your schedule or availability, our junk removal Cleveland, OH crew will handle it for you, so you can stress less while being charitable with your unwanted items. At Jiffy Junk, we understand that hazardous chemical materials must be disposed of and handled responsibly. Our junk removal Cleveland, Ohio experts assure an Earth-conscious disposal. We're trained and follow all rules and regulations.
Get in touch with the Jiffy Junk team for all your junk removal questions.
Frequently Asked Questions
Getting rid of appliances can be a pain. Let's face it. Most appliances are made of materials that can make removal a costly endeavor. We make it easy to dispose of appliances with our Cleveland junk removal. Save yourself the hassle by calling Jiffy Junk at 844 543 3966 for instant support. Got bulk junk? We're happy to assist you. Simply book an appointment for a free quote today!
Junk removal can be costly, but it doesn't have to be. For junk removal, Cleveland, Ohio locals can expect costs to starts at around $79 for a single bulky item. It's important to note that the more difficult the job, the more you can expect to pay. But don't fret, this is why we provide free quotes! Give us a call today.
When you're ready to get rid of junk fast, your best bet is to call on our Cleveland junk removal service at 844 543 3966, or for convenience, book online with our friendly, full-service junk hauling experts, we can handle the job big or small, don't break your back, allow our professionals to take care of it for you.
Curbside recycling is limited. For junk removal, Cleveland locals can drop off certain types of bulky waste up to 4 times per year. The following locations offer recycling containers:
Carr Center- Household hazardous waste (1st Fridays only)
Ridge Road Transfer Station- Household hazardous waste (1st Fridays only)

For removal anytime, rely on Jiffy Junk! Get an estimate today!
What Makes

Jiffy Junk

Different
Interested in

Getting Started?
Have a big cleanout job that needs to be done right away? Contact us today. We'll get rid of your junk in a jiffy!
What Our

Customers

Are Saying
We're proud of our reputation for excellence, fairness and professionalism. Read what customers say about working with us.