The Bronx has one of the most vibrant communities in the world as it is one of the 5 great boroughs that make up New York City.  It's the 4th most populous borough within NYC. Because the city is a hub for cultural diversity you can find people from all walks of life here and with a population of over 1.4 million it's no wonder that the Bronx has a thriving community of residents and businesses growing.
Now all this activity means that there is a lot of trash created from the Bronx alone. And this is where Jiffy Junk comes in. We here at Jiffy Junk specialize in junk removal services of all kinds, especially the ones needed in urban areas.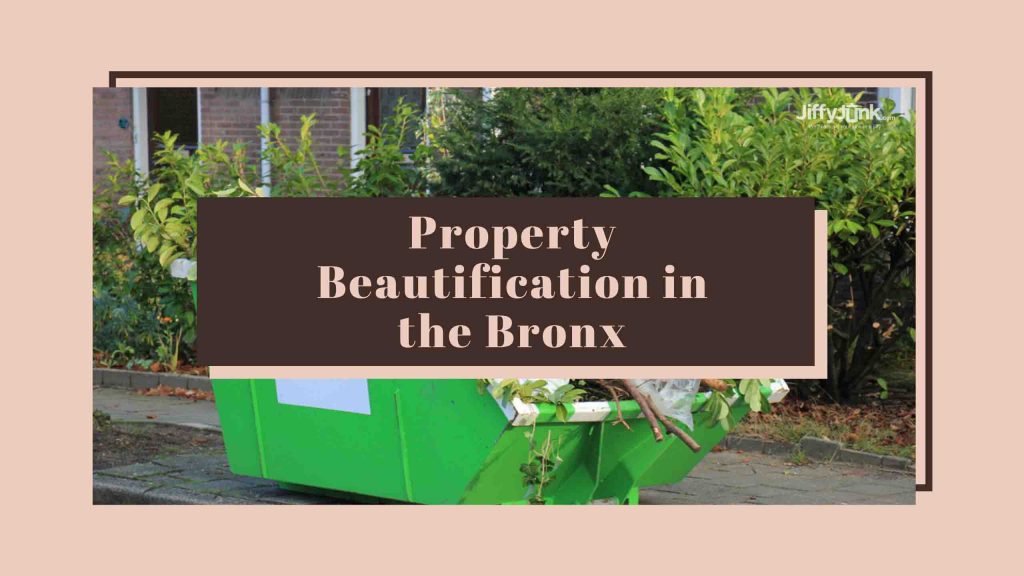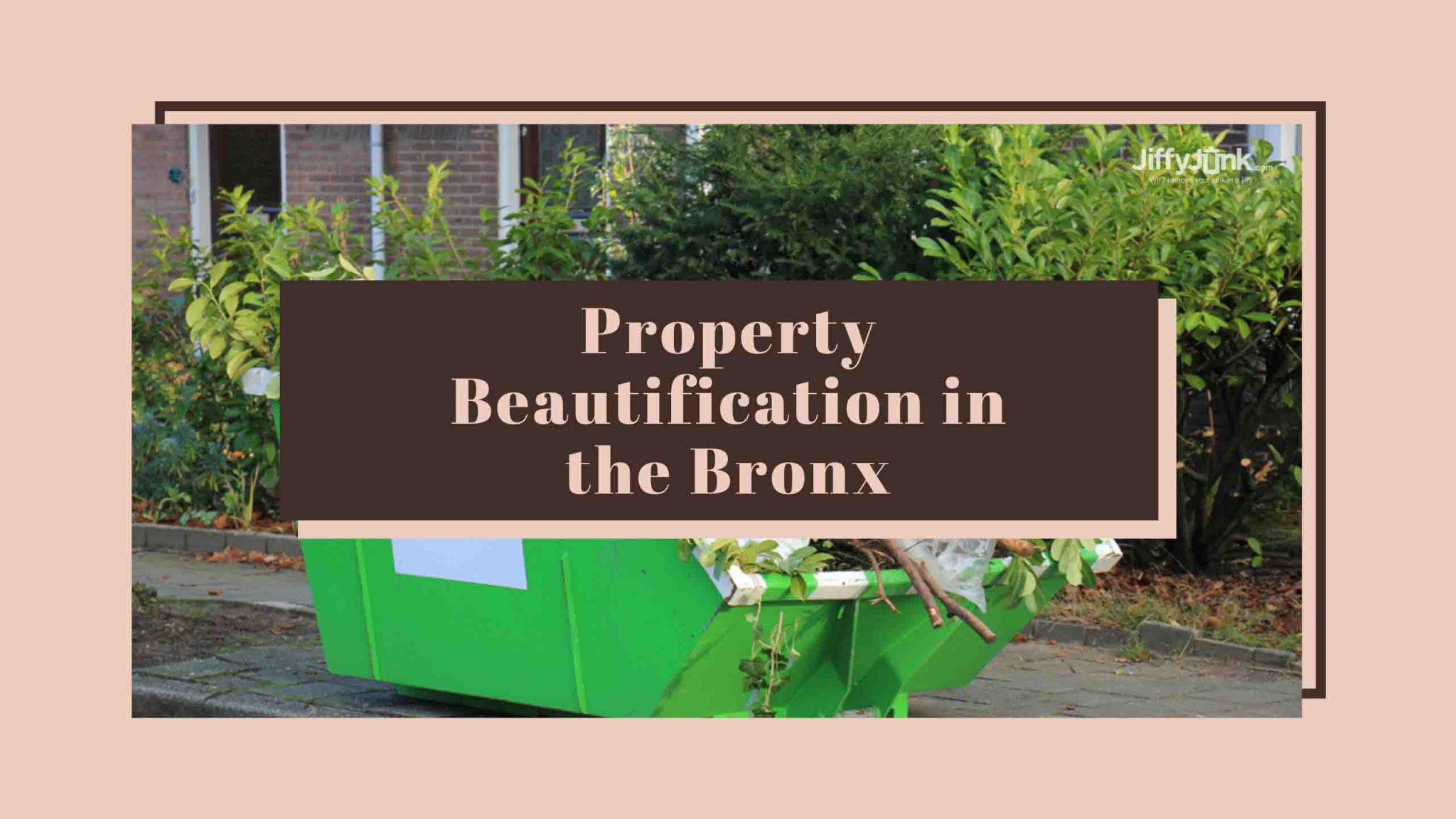 Jiffy Junk understands the needs of the natives and we have tailored our services accordingly. Whether you need to clean out a house, an estate, office or construction site we will be there providing you with the full scope of our services. Due to our diverse set of skills, our name has become synonymous with the locals of all the 5 boroughs especially with the residents of the Bronx.
Who Are We?
Jiffy Junk is a junk removal company that operates nationally providing top-notch junk removal and trash disposal services all across the country. We are based out of New York and provide specialized services for its residents. Our professional experience spans years and that has given us the unique skill set to deal with every sort of junk removal problem there is.
Our junk removal team here at Jiffy Junk is highly versatile and are veterans of the trade. With a cracking team, we can ensure that we provide our clients with the best junk removal service not only within NYC but in the greater state of New York. No job is too small for us. We will gladly help you get rid of all the junk wherever it may be.
Our list of clients is as diverse as the people of New York with us serving everyone with the same impeccable work ethic and quality of service. We have cleaned out everything from a one-bedroom apartment to penthouse suites to large offices and also estates. For us, there is no big or small, so when you need junk removed give Jiffy Junk a call!
Junk Removal Services We Offer In The Bronx
We here at Jiffy Junk pride ourselves in our ability and our meticulous work process. Our attention to detail allows us to provide high-quality junk removal services for our clients with the utmost efficiency. We can do this because of our exceptional junk removal team.
Our team consists of professionally trained junk removal experts who are well versed in the intricacies related to junk removal. Their integrity and dedication to quality of service ensure that we can continuously provide top-notch junk removal service. Our friendly team and quality service have endeared us to the NYC locals and the work we do in the boogie down Bronx is a big part of that.
From the basement to the attic to the roof of a 30-storeyed building to everything in between we will be there for you wherever you need us. Our friendly staff will get rid of your trash with the utmost efficiency. Due to our team of professionals, we have been able to serve everyone.
Our long list of clients includes everyone from someone owning a single bedroom apartment to estate owners and even enterprises. Not everyone's needs are the same and we have to make sure that everyone stays happy with our service. This is why we offer a comprehensive list of services to our clients. Here are some of our most popular services within the Bronx:
Scrap Metal Removal
Yard Waste Removal
Old Clothes Removal
Storage Cleanout
Home Junk Removal Service In The Bronx
The average household in the Bronx goes through a lot of things over the year. This means that a lot of trash can pile up in the average household. Whether it's your old clothes or broken down appliances we will be there to help you get rid of it.
Now, sometimes you may need a bit more assistance if you have a broken old refrigerator or broken furniture like an old couch, etc. Don't worry our team is capable of handling that as well. We will take in the old refrigerator or old furniture and process it for proper disposal.
Then we will make sure that we dispose of the junk properly making sure that there aren't any environmental effects. So if you have trash piled-up or you need to get rid of something then Jiffy Junk is who you call. Our team of junk removal experts will provide you with all the necessary support you need.
One of the biggest parts of our work ethic is to provide the best quality service within the fastest possible time. So if you are working with us not only will you get the best junk removal service in NYC but also get the fastest service possible. This way you can save your time from being wasted.
Commercial Junk Removal Service In The Bronx
New York City is a business hub. This means that businesses big and small are popping up everywhere. Now all this commercial activity means that a lot of waste is created and you can't always depend on the city's waste management system for proper disposal. So businesses in the Bronx and all over the city call Jiffy Junk to get rid of the junk that their office produced.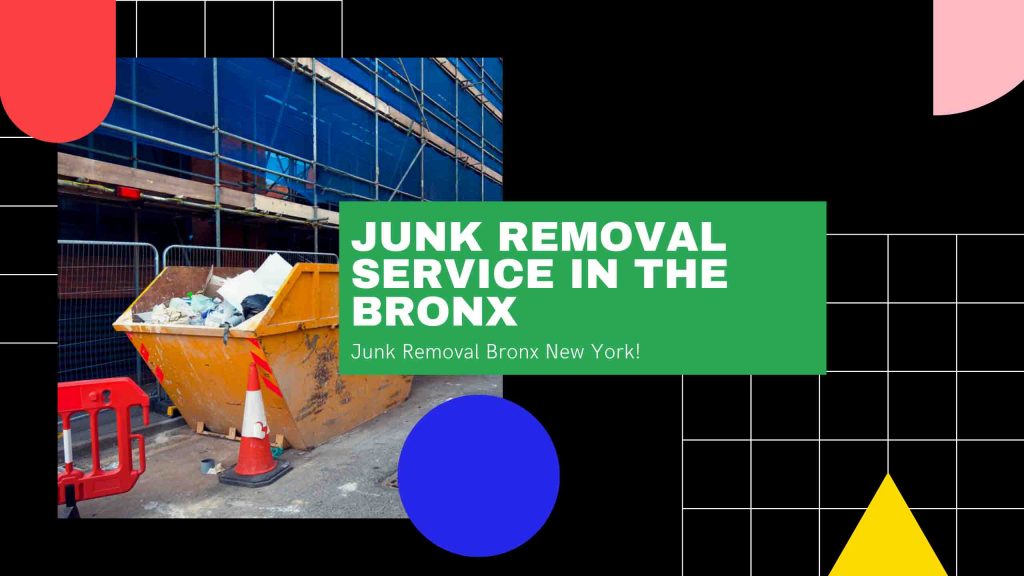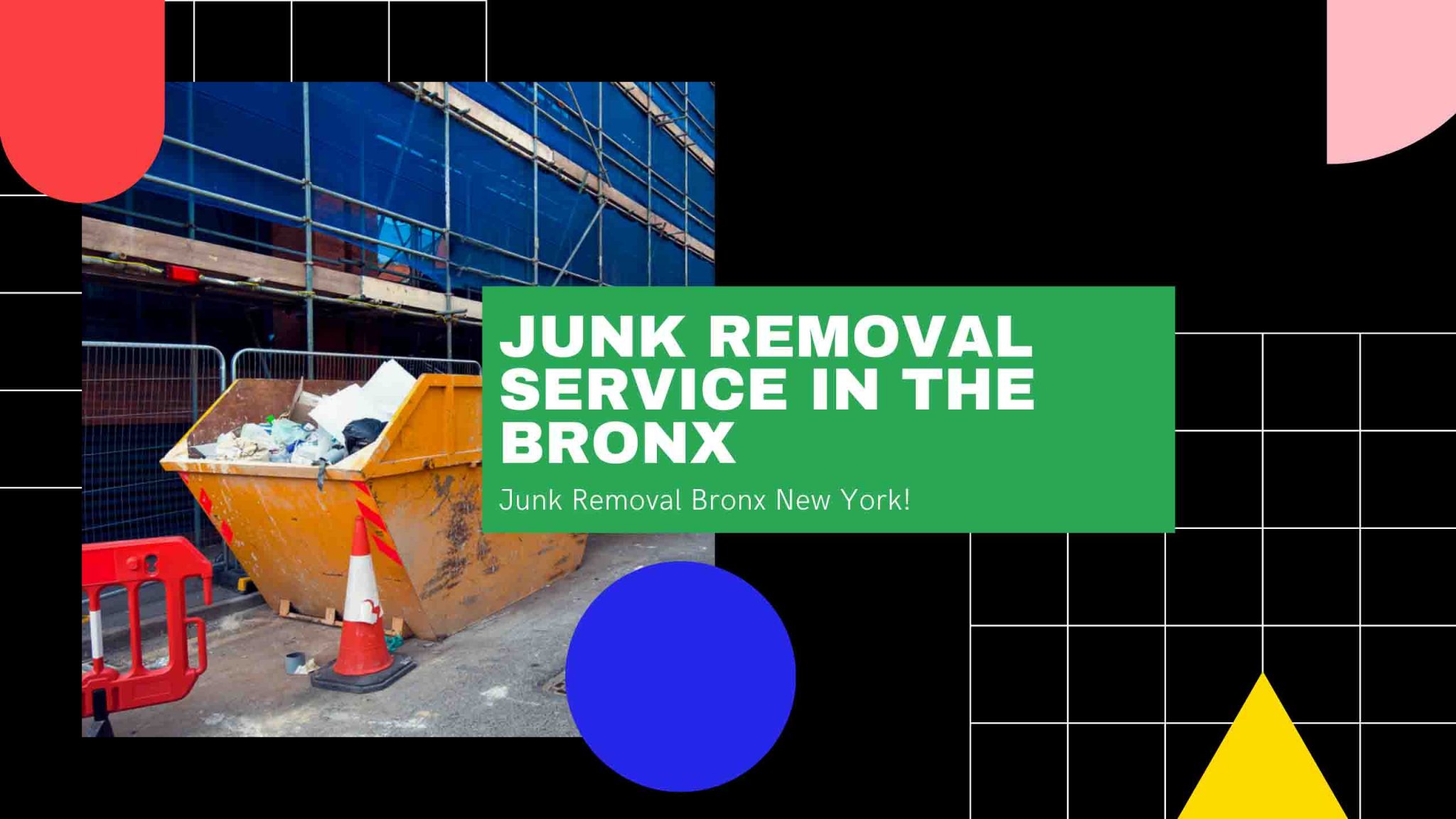 Whether you are relocating your office or just simply need the office to be cleared, we will be there for you, helping you every step of the way. Now our team has commercial junk removal experts who will haul and dispose of the junk in the right way. Office or commercial junk is not your average trash they often need special treatment and disposal methods. Jiffy Junk possesses the expertise to do just that.
Whether it's the usual paper waste or defunct stationeries to broken down furniture and appliances we have the means to properly dispose of all the junk that piles up in your office. Our team will be there to haul the junk away regardless of the place.
Whether you are in the basement of a Bronx apartment complex or on the 18th floor of a multiplex we will be there to do a proper clean out of your office. So if you have an office in the Bronx and need to get rid of some junk then you know who to call now.
Estate Junk Removal Service In The Bronx
If you have an estate whether in the Bronx or anywhere else in the world you know that it is hard to keep it in tip-top shape. Estates are big pieces of property that can rack up an astonishingly huge amount of junk in just a few months. Now having a place that's chock full of junk can make it unsightly. With estates being so big, cleaning it can become a big task.
You taking the estate cleaning job as a project with your family and friends can make it a long arduous battle during the weekends. Trying to clean an estate without professional help can use up plenty of your free time. It can take weeks and even months to properly clean the estate. After that, you would have to sort out the proper disposal methods and haul the junk away.
All that is certainly overwhelming and this is why Jiffy Junk is here offering the best estate junk removal service in the Bronx. Our junk removal experts will help you with everything. We will remove everything from broken garden or lawn ornaments to broken furniture to trees and plant debris and everything else you consider trash. We will also help you get rid of large furniture like old couches and get rid of appliances like broken microwaves and old refrigerators. Our expertise in estate cleanout has garnered Jiffy Junk a reputation for providing quality service at the peak of efficiency. Several of our estate cleanout services were taken by many of our Bronx locals who will stand by their word that Jiffy Junk is the best in the Bronx. So if you need junk removed from your estate then Jiffy Junk is the one you call.
Construction Junk Removal In The Bronx
We don't have to tell you about the real estate in New York. With a bustling city like New York, nothing stays the same for long. Constant development and construction are part of every New Yorker's life and the same goes for the people in the Bronx. Buildings, houses, apartment complexes, and businesses are popping up everywhere in the neighborhood and that means there is a lot of waste created by developers. Your average city waste management system isn't capable of handling junk from your average construction site and that's where we come in. Here at Jiffy Junk, we have created a team of junk removal experts that specialize in construction junk removal. Your average construction site will have a wide variety of trash. From construction rubble, small fragments of broken material to large chunks of unusable material and many other things. Now getting rid of this trash isn't an easy task as they require special handling and disposal methods. So hiring professionals is the best cost-effective and efficient method of construction junk removal. This is why business owners, real estate developers and construction site managers work with us to ensure that their worksites are clean and clear for further development. So if you need to have a construction site cleaned with the utmost efficiency then you better call the best construction junk removal team in the Bronx. Jiffy Junk is always ready to provide the best service possible.
Eco-friendly Junk Removal Services In The Bronx
With so many people all over the world, we cannot ignore the fact that the amount of trash produced is a lot. Trash or junk is one of the major pollutants in the world causing havoc in local ecosystems. We here at Jiffy Junk understand the problem and take our role in waste management very seriously. This is why we offer one of the most comprehensive eco-friendly junk removal services in the country. We have cultivated a green mentality and our green team has been professionally trained to dispose of any junk in an eco-friendly way. Disposing of any trash in an environmentally safe way requires planning and a lot of work. Now with so many things going on in our lives, it can become a hassle to get rid of the trash. So Jiffy Junk steps in and provides quality eco-friendly junk removal services to our clients. Our efficient work process along with the cost-effective services makes us a standout junk removal service in New York City. Whether you need eco-friendly junk removal services for your house, estate or business we can provide it for you. So whenever you need fast, quality junk removal services then Jiffy Junk is your best option in the Bronx.
Junk Removal In New York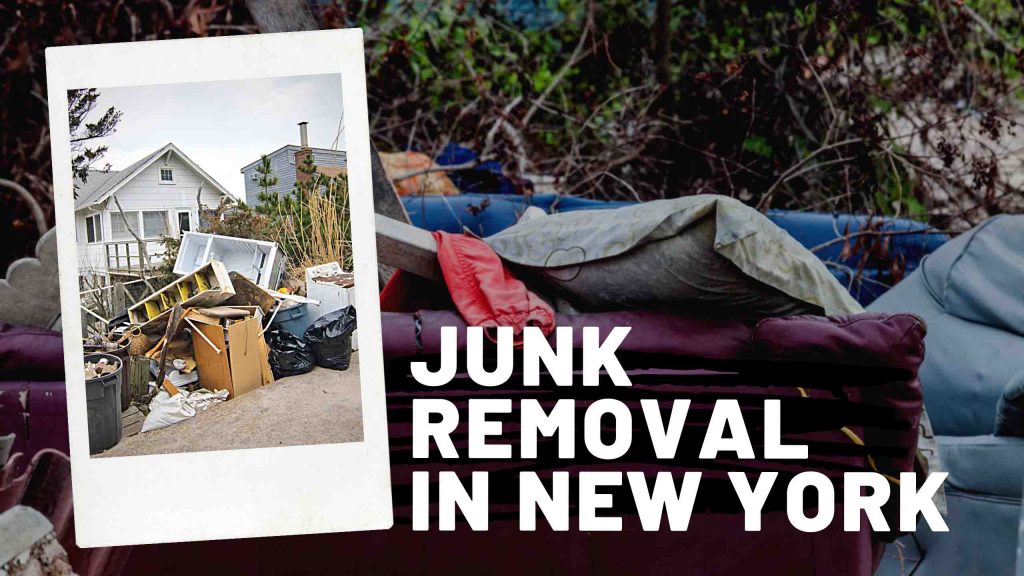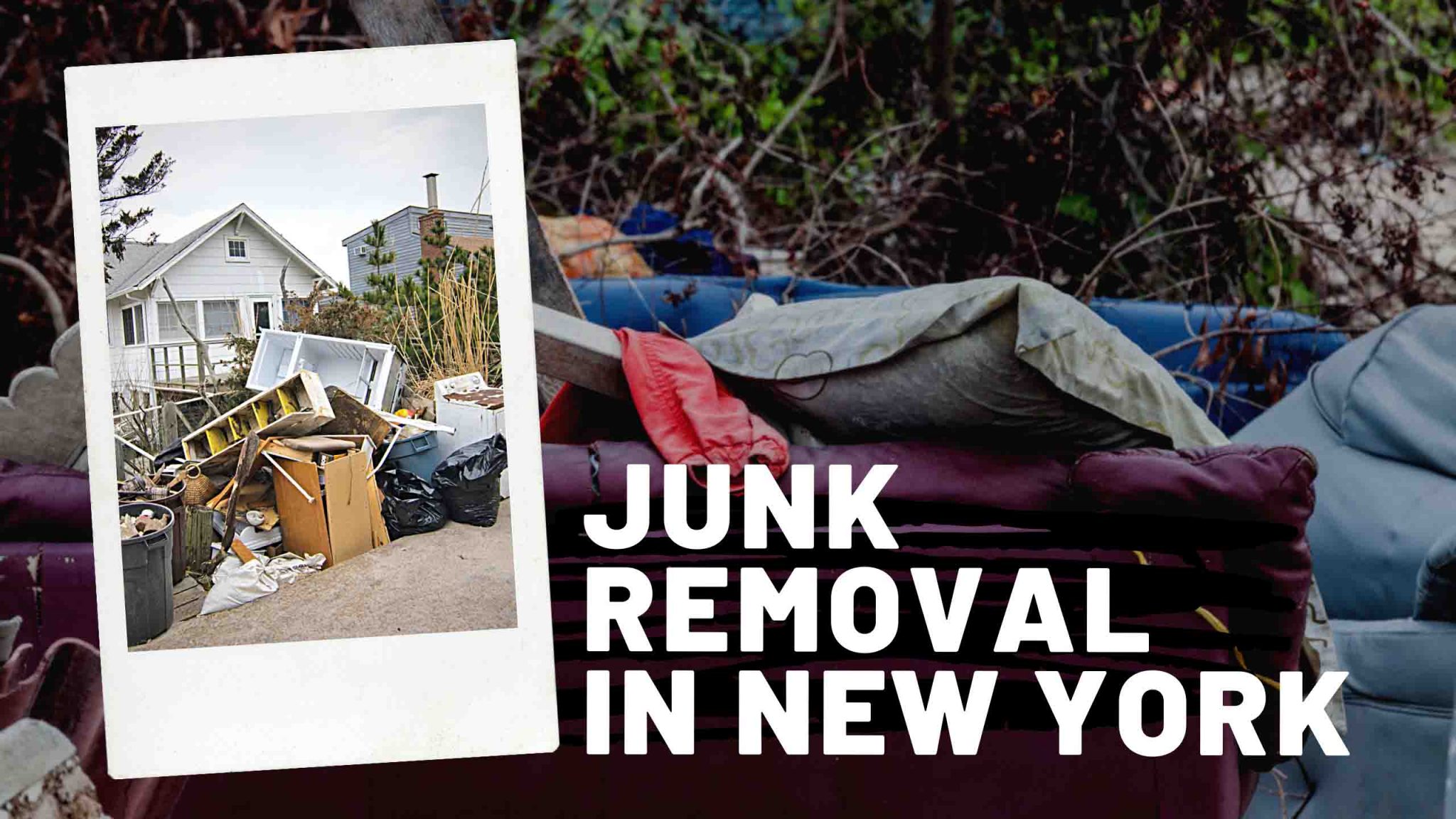 Jiffy Junk has years of experience in junk removal and has a decorated list of clients to whom we have provided the full range of our junk removal services. Due to our dedication to quality and customer services we have become a household name in NYC and especially within the Bronx. Our primary objective is to ensure that waste management within the city is done right. This is why we operate throughout New York to ensure that everyone has access to proper junk removal services. You can find our services in NYC and other areas like:
Suffolk County
Nassau County
Queens
Brooklyn
Manhattan
Staten Island
The Bronx
We have a long-standing presence in the local communities of New York and being a New Yorker we understand what the city needs. Our continued efforts for the locals with the locals to have a clean city is our goal. So let us help you get rid of all the trash.
To schedule your free estimate, call us today at (631) 907-6200.
Jiffy Junk Property Beautification in the Bronx




5

/

5

based on

1083

reviews. Review Me