Professional and trusted company for junk removal Detroit since 2014.
Professional

Detroit Junk Removal

& Disposal
It's time for better junk removal in Detroit. Jiffy Junk is here to make your life easier with fast end-to-end service for projects both big and small. There's no better name to call! #1 Detroit Junk Removal Services
Run a quick Google Search for 'junk removal Detroit MI' and you'll come across tons of companies claiming to be the city's best. None come close to our broad-reaching presence throughout Motown.
University District
Sherwood Forest
Indian Village
Lafayette Park
Gold Coast
Brush Park
Corktown
Fox Creek
Eco-Friendly

Junk Removal Detroit
As the leader in junk removal Detroit Michigan chooses first, Jiffy Junk sets high environmental standards across every facet of its operations. Recycling, rerouting, repurposing, and more; choosing us means getting support from a team that's as planet-conscious as it is professional and courteous.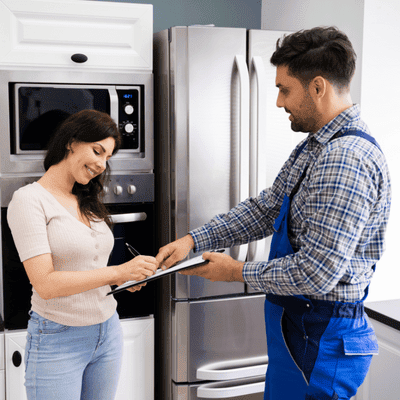 Recycling is a simple yet powerful action anyone can take to reduce their environmental footprint. Jiffy Junk makes it easy by facilitating pick up and drop off to local processing centers. We'll worry about what goes in which bin, coordinate processing, and make sure items are handled responsibly.
Hauling Detroit homeowners' items for years has shown us that many of the everyday items people want to get rid of aren't trash - they just aren't needed anymore. Jiffy Junk helps prevent unnecessary landfill and waste by donating gently used goods to local charities whenever and wherever it can. Unfortunately, not every Detroit junk removal company takes responsibility for their environmental impact on the planet. Some will pick up items and then simply dump them in a landfill, we're different. Jiffy Junk's team takes care to properly assess and safely dispose of all kinds of equipment.
Get in touch with the Jiffy Junk team for all your junk removal questions.
Frequently Asked Questions
For public junk removal Detroit collection services circulate the city for pick ups every second Thursday of the month. Regular trash is taken on alternate Thursdays. You can set up reminders from the Detroit Department of Public Works by texting your street address to 313-800-7905. If you need urgent junk help, call Jiffy Junk to book a pickup. We'll be there much faster than the garbage man!
The City of Detroit has specific regulations regarding the removal and disposal of yard waste. Homeowners are expected to place their items on the side of the road no more than 24 hours in advance of the scheduled collection day, which is usually on a Thursday or Friday. Don't want to have to worry about timing things right? Give our team a call - we make junk hauling in Detroit as easy as 1-2-3.
To schedule a bulk item pickup, contact the Department of Public Works (DPW) or visit their website for more information. The DPW will provide a list of the items they will pick up, as well as any fees associated with the service within one business day. You can also call Jiffy Junk at 844 543 3966; our experienced team of professionals has been safely hauling Detroit homeowners' things for years.
With respect to junk removal Detroit MI residents should know that the city has some rules. It only accepts certain items for public pickup - specifically common types of yard waste like leaves, grass clippings, tree branches and twigs, so long as they're tied and bundled, and no more than 60 lbs. garbage, large tree debris, tree stumps, soil or dirt are not eligible for pick up.
Yes, the City of Detroit offers free curbside recycling to single-family dwellings and buildings with 1-4 units. Residents must request their own personal cart for this service. If you live in a larger apartment building, the city offers a free recycling drop-off site as well.
If you need help with your recyclables, be sure to contact Jiffy Junk for a local-to-Detroit junk removal estimate today!
What Makes

Jiffy Junk

Different
Interested in

Getting Started?
Have a big cleanout job that needs to be done right away? Contact us today. We'll get rid of your junk in a jiffy!
What Our

Customers

Are Saying
We're proud of our reputation for excellence, fairness and professionalism. Read what customers say about working with us.