Junk Removal

Philadelphia
Professional and trusted company for junk removal Philadelphia since 2014.
Professional

Philadelphia Junk Removal

Anytime, Anywhere #1 Junk Removal in Philadelphia
Our full service junk removal in Philadelphia can help you in every situation. No matter where you're located, we've got you covered for any service in these surrounding areas as well.
Center City
South Philadelphia
Southwest Philadelphia
West Philadelphia
Roxborough
Manayunk
Germantown
Oak Lane
Eco-Friendly

Junk Removal Philadelphia
We're an eco-friendly Philadelphia junk removal, with the easiest booking service. Our approach is Earth-conscious, we'll never waste landfill space. Let us handle your junk in an eco-friendly way.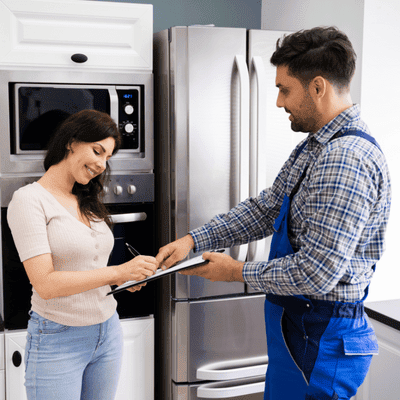 Commercial Junk Removal

Philadelphia
Our commercial junk removal Philadelphia prices are affordable. With our easy-as-pie 3 step process, you can rely on us. Simply get a quote, schedule a time that works for you, and our team arrives.
For estate cleanout, Philadelphia locals can trust our service. We'll sort, organize, and haul items away. Clearing out an estate can be a hefty task, don't do it alone. Call us today, we'll be ready. Our furniture removal Philadelphia team is ready to recycle, donate, sell, or dispose of your old furniture for you. You'll find that our process is affordable and allows you to worry less.
Get in touch with the Jiffy Junk team for all your junk removal questions.
Frequently Asked Questions
For junk removal, Philadelphia prices vary. This typically depends on the service provided, and several other factors, such as the size of the job and accessibility. However, Jiffy Junk isn't that expensive. Generally, prices range from $150-$700. To find out how affordable our service can be for you, simply call or visit us online for a free quote.
Getting rid of junk with Jiffy Junk is the best junk removal Philadelphia can depend on. You can schedule your appointment by calling 844 543 3966 or book online. Our team will call you 15-30 minutes before the scheduled pickup time to let you know our precise arrival time. We'll take a look at your unwanted items, and give you an all-inclusive price.
Getting rid of furniture can be a back-breaking task. If you're looking for how to get rid of used furniture, there are several ways to go about it. You could donate it, sell or trade, repair or repurpose, call a furniture removal Philadelphia service, like Jiffy Junk, or in the worst case scenario, bring it to a landfill. Always enlist the help of a junk removal service for large items.
Disposing of a fridge properly requires a bit of work. Not only is it heavy, but it contains freon. Your best bet is to contact junk removal Philadelphia county services, such as Jiffy Junk for proper disposal. We follow all rules and regulations. For assistance scheduling your pickup, call 844 543 3966, 7 a.m. to 8 p.m., Monday through Friday, or visit our website to schedule online.
The best way to dispose of a TV is by recycling. TVs contain precious metals, along with other materials that are quite useful when recycled. If you're looking for where to recycle your covered device, you'll find that a junk removal company in Philadelphia, such as Jiffy Junk, the Salvation Army, and other locations are willing to take it off your hands.
There are several ways that you can stop hoarding and start managing your hoarding. You can begin by setting small goals, maybe set a timer and see how long it takes you to clean up one area. It's vital to make a plan. Create yourself a set of rules, and if all else fails, you can always call on a junk removal in Philadelphia, PA like Jiffy Junk. We'll be happy to assist you.
It's important to know that microwaves contain e-waste. E-waste contains toxins like mercury. This makes it critical to dispose of it properly. To recycle your microwave, a junk removal in Philadelphia, such as Jiffy Junk is best. You can bring your microwaves to the Philadelphia Sanitation Convenience Centers, or you can simply call us at 844 543 3966, and we'll take care of it for you.
What Makes

Jiffy Junk

Different
Interested in

Getting Started?
Have a big cleanout job that needs to be done right away? Contact us today. We'll get rid of your junk in a jiffy!
What Our

Customers

Are Saying
We're proud of our reputation for excellence, fairness and professionalism. Read what customers say about working with us.