Cleanup and Junk Hauling Services
We are well-known for our services of complete and thorough junk removal. Queens, NY is just one of the areas we serve. We also serve all 5 boroughs and Long Island.  It doesn't matter how big or small the job is, we'll help you get it done as quickly and efficiently as possible.
We pick up and haul away:
We provide services in each of the neighborhoods in Queens, New York, including:
Astoria
Corona
Flushing
Forest Hills
Glendale
Jackson Heights
Jamaica
Long Island City
The Rockaways
Sunnyside
Property Managers and Real Estate Agents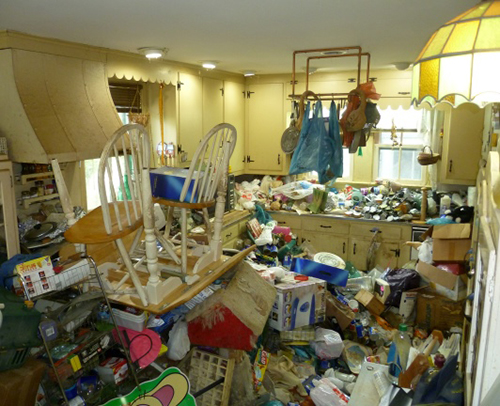 Property cleanup after rental evictions and mortgage foreclosures can be a real chore. Disgruntled individuals sometimes feel the need to leave a mess of trash and debris behind. Give us a call. We'll bag up the trash and haul out old furniture and appliances. We can even do the final household cleaning for you if you wish.
Property managers also often call on us when they do renovations to rental property or common areas. We can haul away the construction debris, old flooring, cabinets and appliances. We do all kinds of junk removal. Queens, NY property managers and real estate agents can trust us to be thorough and quick.

Estate Cleanup
Final cleanup of an estate after the owner has passed on or moved to a senior care facility can be an arduous task. Some possessions will remain with family members but much of the everyday household items and personal clothing need to be disposed of. Jiffy Junk is the perfect solution for this problem. Save yourself time and frustration by scheduling us to do that final cleanup and disposal of items from the estate. With no emotional attachment, we can get it done quickly, donating and recycling what we can and delivering the rest to the landfill.
We're ready to help you get rid of the junk – call Jiffy Junk today at (844) 543-3966 to get your job scheduled.

Jiffy Junk Junk Removal in Queens, New York




5

/

5

based on

1083

reviews. Review Me