How to Clean and Organize Your Backyard

 1083 people

 trust our services.
By Paul Ryan
 

Your trash could be someone else's treasure, but you have to get it out of your yard for anyone to appreciate it. Once you get your backyard in shape, you'll be left with a clean slate, which could be the biggest treasure of all. Here are some tips for cleaning and organizing your yard the right way – turning this from a weekend chore to a private sanctuary.

 
Does It Spark Joy?
 

Take the lessons from tidying guru Marie Kondo, and apply it to the stuff in your yard. Does that old lounger spark joy for you? Is your yard cluttered with old or discarded things you never quite get around to fixing or putting away? It's time to throw it all out.

Rent a dumpster and get rid of the old, ugly outdoor set or random things that just seem to accumulate. Voila! Your yard is instantly cleaner, and keeping your patio, deck, lawn, or pool free of debris and extra stuff is the key to keeping it looking sharp.

 
Do Your Homework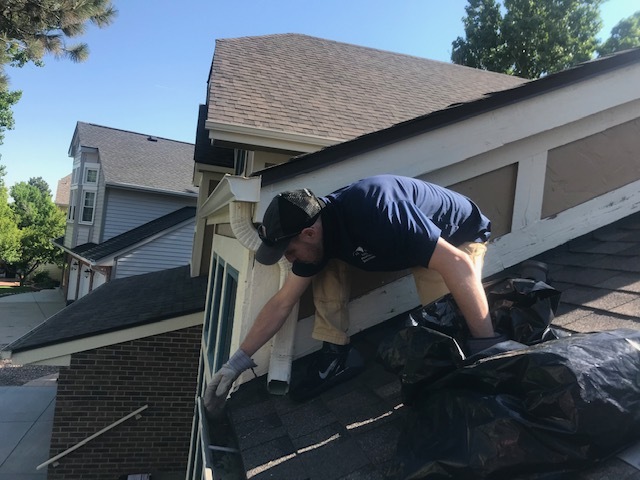 Consider regular maintenance around your house and yard like homework. You hate to do it, but you have to get it done to complete the project. That includes things like cleaning gutters, mowing and watering the lawn, and other household chores. Sweep the patio and wash the windows on a regular basis, and you'll see your yard look instantly brighter. This is a great time to evaluate whether things need to be repaired or replaced as well.

 
Get The Dirt Out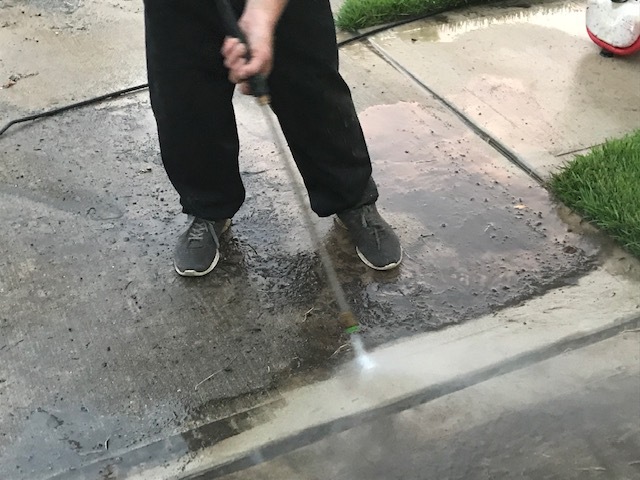 There's something very satisfying about really cleaning your patio or deck and home. Rent a power washer and scrub the accumulated filth off of the walls and the concrete or wood. You can rent a power washer from your local home improvement store for a half-day or day for pretty cheap. It's an oddly satisfying chore that will really get your yard clean.

 
Create Your Landscape
 

It doesn't have to be anything fancy; just create a plan for your yard to establish designated sections. Select a children's play area, the storage shed, the fire pit, and the pool area, and organize the appropriate items in those areas.

For example, set up a seating area around the fire pit, and keep the kids' toys in the play area. You can sketch it out on paper, or follow the guidance offered on home and garden websites. Mapping it out and following through not only makes your yard look more organized, it's easier to keep it organized too.

Want a garden, but don't have much space? Consider a vertical garden which allows you to grow up instead of growing out. Greenery growing along a trellis adds color to your backyard, without taking up much room.
Polishing Perks
Cleaning and organizing your yard has lots of benefits for you and your family.
The neighbors will appreciate it
Getting rid of clutter provides a mental health boost.
Less clutter cuts down on the chance of someone getting hurt.
Increases your property value.
Discourages rodents,insects and other pests.
And perhaps most of all, when you gaze out over your yard, it will feel more like your outdoor sanctuary and a place where you're proud to entertain family and friends.

Paul Ryan is an aspiring novelist who supports his hobby with his investment properties. He owns three homes which he maintains himself and rents out. His biggest pet peeve? Tenants who don't keep the yard neat or mow the lawn regularly.
Interested in

Getting Started?
Have a big cleanout job that needs to be done right away? Contact us today. We'll get rid of your junk in a jiffy!
What Our

Customers

Are Saying
Thousands of satisfied customers across America have shared their Jiffy Junk Experience.