Manhattan is the cultural, financial, media, and entertainment hub of the world and there is no denying its vibrant culture and bustling economy. Manhattan is the most populated of all the boroughs in NYC.
Manhattan has a thriving cultural scene along with a great many businesses popping up everywhere. Now with the biggest population of all the boroughs in New York, the amount of trash created by Manhattan is huge.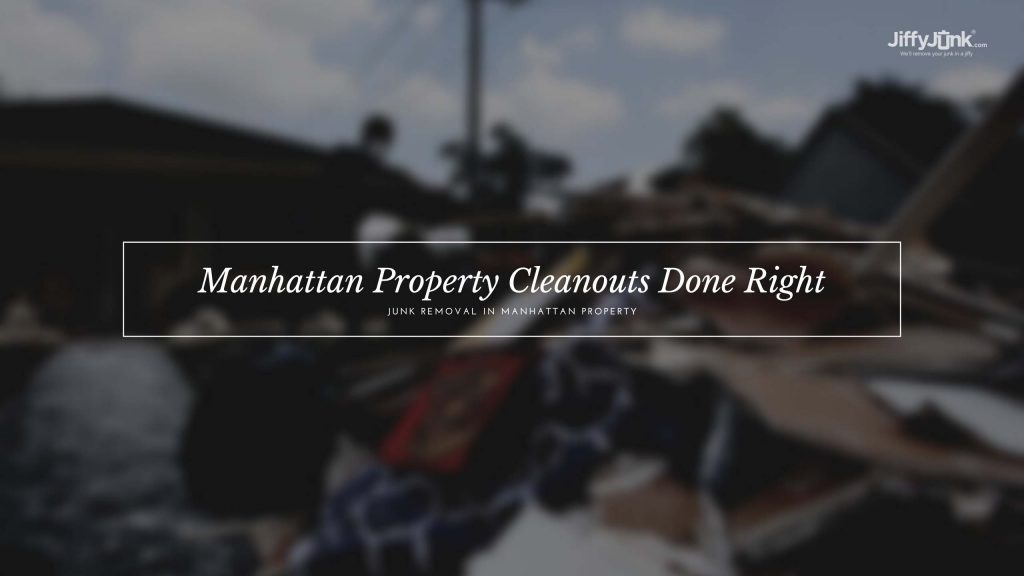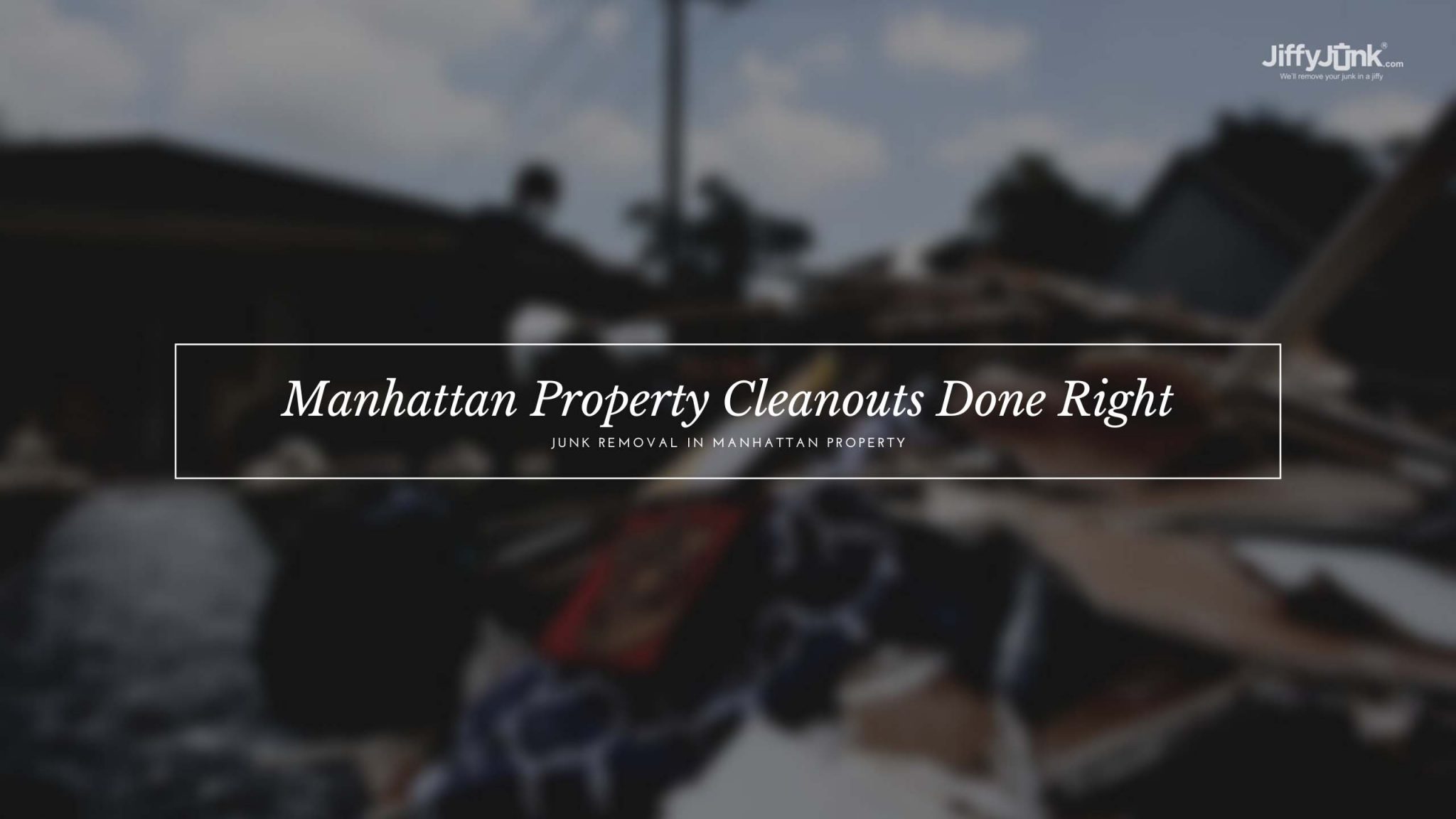 With so much trash being produced everyday disposing of it properly becomes a hassle for the city waste management system. This is where Jiffy Junk steps in to provide quality junk removal services to Manhattan residents and ensure they don't have to worry about any junk or trash.
We here at Jiffy Junk understand the needs of the city locals and have tailored our services accordingly to ensure that every junk removal need is met.
Our services cover everything from home and estate junk removal to commercial and construction junk removal. Along with that our specialized team allows us to offer our clients eco-friendly solutions to their junk removal problems. If you need any sort of trash removal assistance within NYC, especially in Manhattan then Jiffy Junk is the place to call.
Who Are We?
Jiffy Junk is a junk or trash removal company that provides professional solutions to people who have junk removal needs. We are a company that operates nationally with our headquarters being in New York. With years of experience in the sector and our specialized team, we are primed to provide quality junk removal services for everyone.
Our team of experts consists of specially trained individuals who are veterans in the sector. This allows us to ensure that we provide top-notch service all the time. No job is too big or too small for us. We ensure that we maintain a certain quality of service for all our clients. And this has allowed us to ensure that all our clients in NYC are fully satisfied with our service.
We have provided our services to people from all walks of life. From clearing out one-bedroom apartments to penthouse suites to hauling junk from your local small business to even large enterprises we have done it all. We also hauled away trash from plenty of estates within the city and the greater New York area. So if you have any Junk Removal needs then Jiffy Junk is who you need to call.
Junk Removal Services We Offer In Manhattan
We here in Jiffy Junk value professionalism more than anything. We are a business that has been built on the value of providing and maintaining quality service throughout. The reason we can offer top-notch junk removal services in Manhattan is because of our highly trained team of junk removal experts.
With our team of exceptional junk removal experts who are well versed in the intricacies of junk removal, we have been able to create an extensive list of services. Our team consists of people with diverse skill sets that allow us to cover all the aspects of junk removal. Our integrity and dedication to quality have quickly made Jiffy Junk favorites of the city locals.
We believe in fulfilling customer's needs and we have ensured that our list of services covers anything and everything any NYC local may need. Here is a list of our specialized services for Manhattan and NYC.
Scrap Metal Removal
Yard Waste Removal
Old Clothes Removal
Storage Cleanout
Home Junk Removal Service In Manhattan
We all know how much an average New York household produces junk. This is especially true for the most populous borough in the city of Manhattan. Manhattan has the largest population of all the 5 boroughs and creates large amounts of junk from homes alone. Now if you aren't careful then junk can pile up in your home. Anything from old clothes, broken old furniture, or terrace ornaments, malfunctioning appliances. The list of trash that can clog up your home is endless.
Now disposing of all of the things on your own, especially large furniture and appliances are very hard and can seem daunting. That's where Jiffy Junk steps in to provide high-quality junk removal services for the people of Manhattan. Whether you need us to haul away furniture like your old couch or get rid of the leaking old refrigerator we will be there.
If you need us to get rid of your old clothes then we will take them in and try to donate as much of it as possible as well. We believe in providing every household with quality junk removal services so that their homes can always be in perfect health. The Jiffy Junk team has home junk removal specialists who will make sure all the junk from your home is disposed of properly with negligible to no environmental effects.
We have provided home junk removal services to people from all walks of life from people living in a one-bedroom apartment on the ground floor to the penthouse suite on the 50th. We will be there wherever you need us ensuring quality throughout the process.
Being in Manhattan we know that you may need efficient and fast junk removal service and that's the Jiffy Junk special. We provide efficient and fast high-quality junk removal service for every household so if you need amazing home junk removal service then Jiffy Junk is the best place to call.
Commercial Junk Removal Service In Manhattan
Manhattan has worldwide recognition as the hub of business. It's a place where you can find all sorts of businesses old and new thriving. This is why Jiffy Junk offers the most comprehensive commercial junk removal and office cleanout services in Manhattan.
Jiffy Junk ensures that your office cleanouts are done right by making sure all the aspects of your needs are met. We understand the value of time for your business and this is why we offer fast and efficient commercial junk removal. Our service includes a full suite of prompt and thorough hauling services including office cleanouts.
Our professional removal and cleanup crews will remove all unwanted items from your workplace without a hitch. Our commercial junk removal service includes everything from furniture removal, appliance pick up service, carpet removal, to electronics disposal. Best of all is that we are here whenever you need us. All you need to do is call us on a specific time and date that works for you and we will take care of the rest.
Our friendly staff is uniformed and trained to arrive on time and work quickly, using our White Glove Treatment. When we are done with the work, you will have a spotless and ready workplace. Jiffy Junk is a company for all and we will be there wherever you need us.
Even if it's in the basement or the roof you will find our staff providing you with high-quality commercial junk removal services. So if your workplace needs junk to be hauled away then give us a call and we will take care of the rest.
Estate Junk Removal Service In Manhattan
Maintaining an estate is hard work. Whether you have one in Manhattan or someplace else in the world taking care of the estate means cleaning out a large amount of junk regularly. An estate can rack up a lot of junk in a short space of time and having an estate that has a lot of junk lying around only makes it unsightly.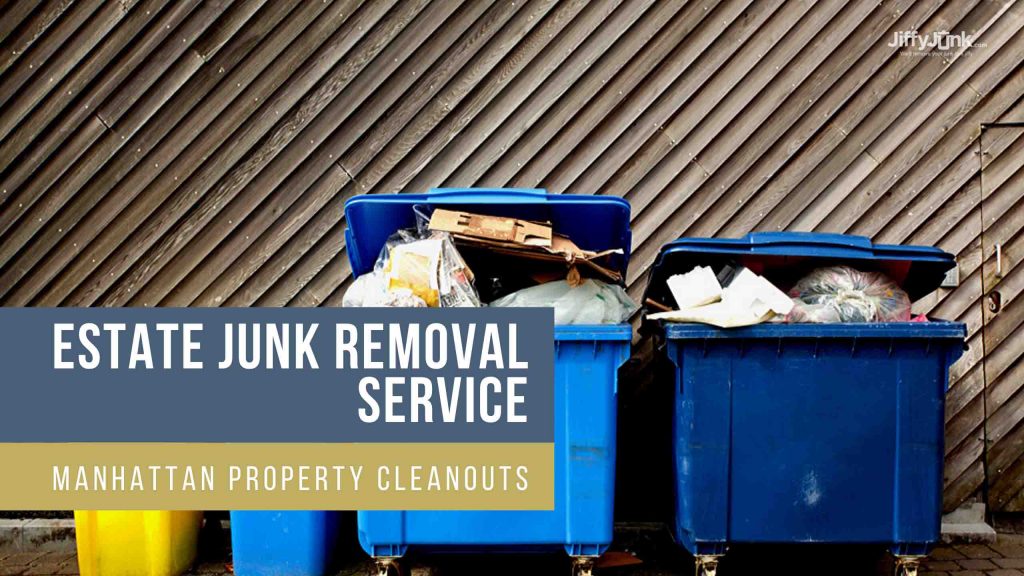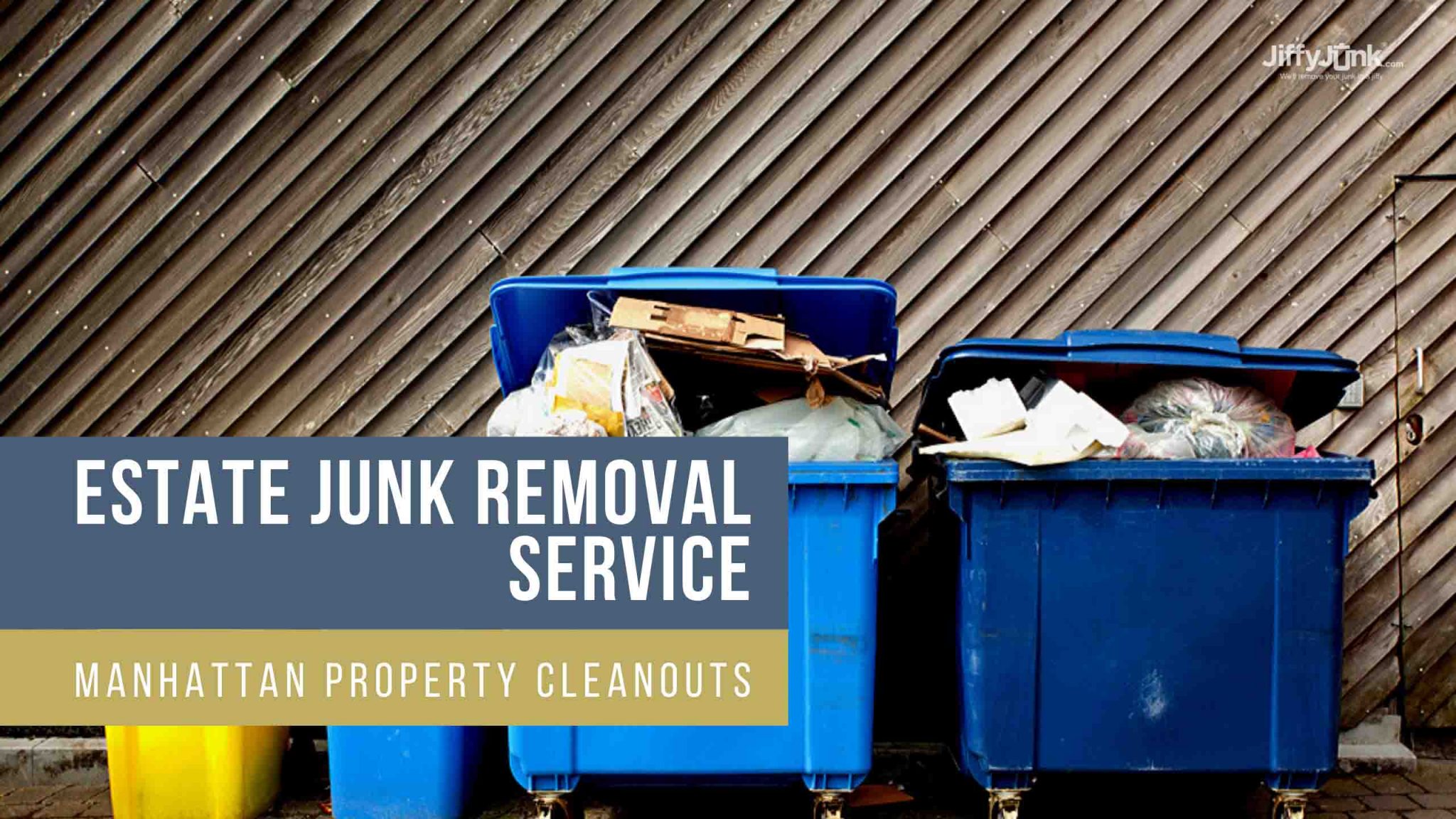 Now you can take up cleaning the estate as your side project. However, that will mean that you will have to waste your weekends planning and hauling junk away. Also, there is plenty of junk where you will need to learn how to dispose of them properly. Junk like old furniture and refrigerators and electrical appliances require special disposal methods which is why it's always better to work with professionals. So this is where Jiffy Junk steps in to clear away your worries.
We offer an extensive estate cleanout service that encompasses all you may need for your estate. We will get rid of broken garden or lawn ornaments to broken furniture to trees and plant debris and everything else you consider trash.
Our team of junk removal experts will also help you get rid of large furniture like old couches and electrical appliances like leaking old refrigerators and broken microwaves. Now with years of experience working with Manhattan residents, we have racked up quite a reputation for providing quality and efficiency together. Along with that our friendly staff is at your beck and call to provide you with any updates you may need. So if you have an estate in Manhattan and you need the best estate cleanout service in NYC then you should most definitely call Jiffy Junk.
Construction Junk Removal In Manhattan
Real estate and development is a huge part of New York and especially in Manhattan. With a booming economy and population, there is lots of development work going on around the city. Buildings, houses, apartment complexes, and businesses are popping up everywhere in the neighborhood and that means there are lots of construction sites. Lots of construction sites mean a lot of construction junk.
Now the trash that a construction site creates is completely different than other types of trash and needs special treatment. The city waste management system is not able to handle construction site junk and this is where Jiffy Junk comes in to help. We have a comprehensive Junk removal service that ensures every aspect of your construction site is spotless and without damage.
Now you can ask your construction workers to help you with the cleanup. However, that not only increases the chances of incurring damages and injuries but also increases the overall costs. So developers and construction site managers from all over Manhattan call on us to provide them with efficient, cost-effective quality junk removal service for their construction sites.
We will help clear out your construction site of all the rubble, small fragments of broken material to large chunks of unusable material and many other things. So what are you waiting for? If your construction site needs some attention then give us a call.
Eco-friendly Junk Removal Services In Manhattan
With pollution rife on the planet it's always better to be socially responsible about our environment. We here at Jiffy Junk maintain our social responsibility and this is why we offer specialized eco-friendly junk removal services for our clients. We have cultivated a green mentality amongst our staff and we do all we can to limit the environmental effect junk has on the environment.
Our professional green team has been professionally trained to provide the best quality junk removal service in an eco-friendly way. Disposing of any trash in an eco-friendly way requires planning and know-how that only professionally trained individuals can provide. And with so much going on in our lives it often can become a daunting task to ensure that our trash disposal is eco-friendly.
So Jiffy Junk offers eco-friendly junk removal services so that you don't have to worry about the trash from your home or business harming the environment. Jiffy Junk provides eco-friendly solutions to home, commercial, construction, and estate cleanouts ensuring quality all the way. So if you are worried about your trash being safely disposed of then give us a call and we will do it in a way that has negligible to no impact on the environment.
Junk Removal In New York
Jiffy Junk is your local junk removal service that specializes in providing high-quality junk removal for the residents of Manhattan. We work with the locals for the locals and ensure that the community remains clean and pristine.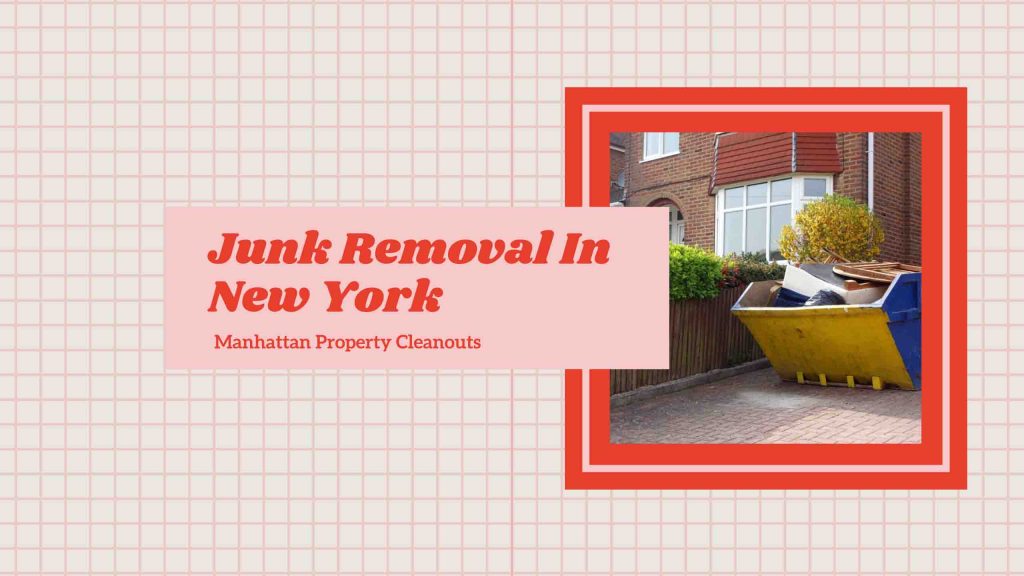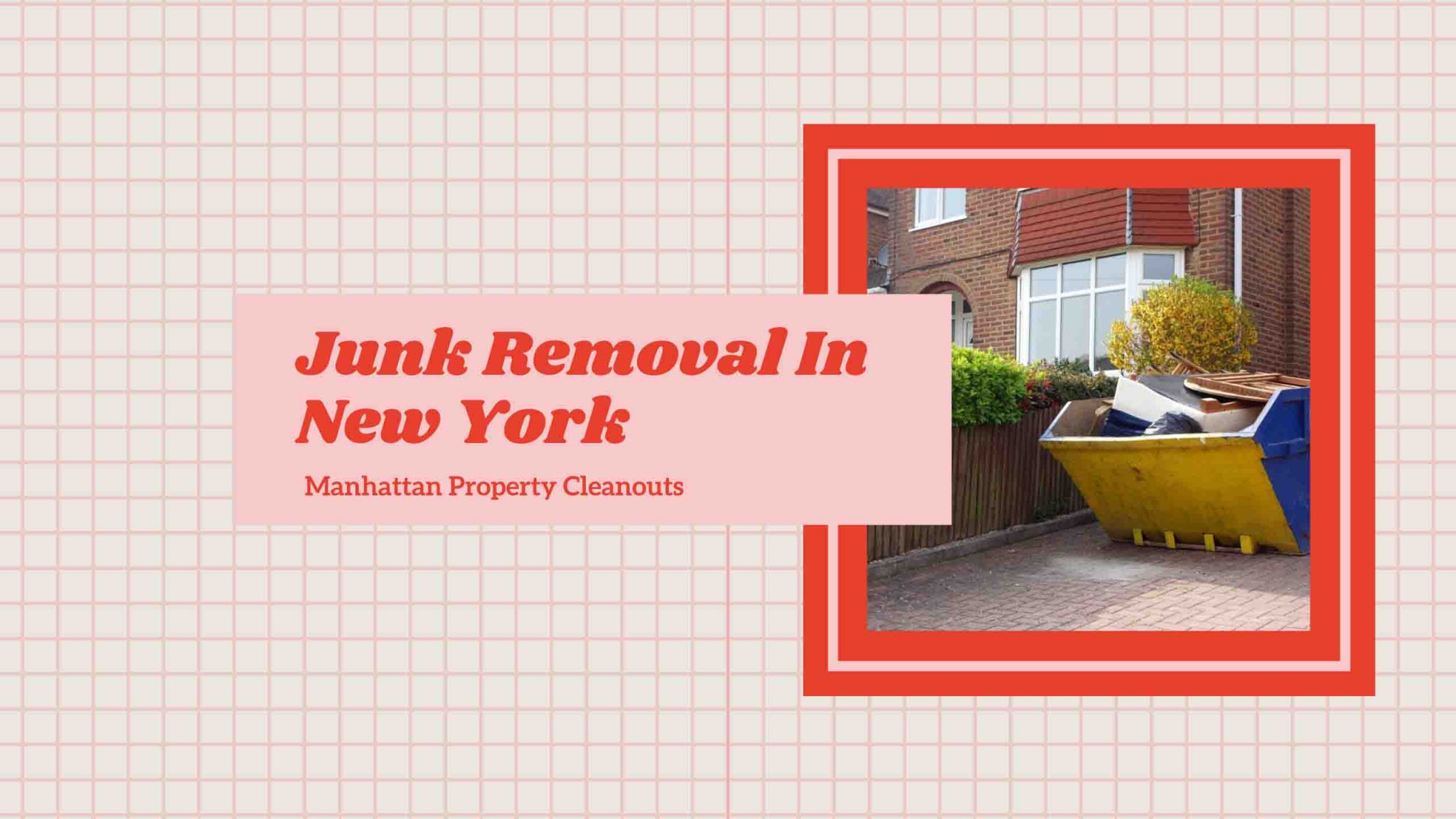 Our dedication to quality of service and friendly demeanor has endeared us to the locals of Manhattan and the rest of New York. This is why we have become one of the best if not the best junk removal service provider in the state. Our services can be found in the following places in New York.
Suffolk County
Nassau County
Queens
Brooklyn
Manhattan
Staten Island
The Bronx
With our longstanding presence in the community and being a local company ourselves, no one understands the needs of New Yorkers like us. So if you have a junk problem then give us a call and we will take care of it all, in a jiffy!
Jiffy Junk Manhattan Property Cleanouts Done Right




5

/

5

based on

1083

reviews. Review Me