February 11, 2020.
It's hard enough to find a reliable disposal solution for household bulk waste. When you find yourself need of commercial junk removal, it's especially important to understand all your options. Whether you've got a sea of debris resulting from commercial activity on your residential property, like a big remodeling project, or you're running a business in need of quick disposal, residential collection rules don't always apply.
Starting a big project without a clear plan for disposal, commercial or residential, has the potential to derail everything. Accumulating debris can present a very real safety hazard, increasing the risk of trips, falls and other accidents as it becomes more difficult to navigate growing junk piles. Productivity suffers, deadlines can be missed and everything is more stressful than it should be, all because there is no clear waste management plan.
The key to success for any cleaning, organizing or large-scale disposal project is to understand all your options and make an informed decision about disposal before work begins on your site. If you've already started and are overwhelmed by the mess, it's not too late to turn things around. Understanding how bulk disposal works in Palm Beach County can help you reign in even the unruliest project.
Palm Beach County Residential and Commercial Junk Removal Options
When you think of waste management, the first thing that likely comes to mind is municipal service through the Solid Waste Authority of Palm Beach County. While the SWA does provide bulk disposal to residential customers throughout unincorporated Palm Beach County every week, there are limits that can make it a less-than-ideal solution for anything other than relatively small residential projects.
Once per week, municipal providers will collect no more than three large items, like furniture or appliances, from residential properties. Up to two cubic yards of construction and demolition waste may also be placed out for removal, but these materials must be containerized and weigh no more than 50 pounds. Carpeting must be cut into four-foot sections, rolled and tied into secure bundles in order to comply with municipal ordinances and guidelines.
While these restrictions may not present a problem for smaller jobs, large projects will require more comprehensive disposal. Residential customers may contact SWA of Palm Beach County for estimated costs of removal for more than three large items and two cubic yards of waste per week, but then there's still one more thing to consider: your environmental impact.
Appliances and other readily recyclable items will be transported by SWA to the appropriate facilities, but furniture and a host of other items are taken directly to the nearest landfill. For residents who are committed to doing their part for future generations and working to protect the planet, this alone can be enough to make municipal bulk disposal less appealing.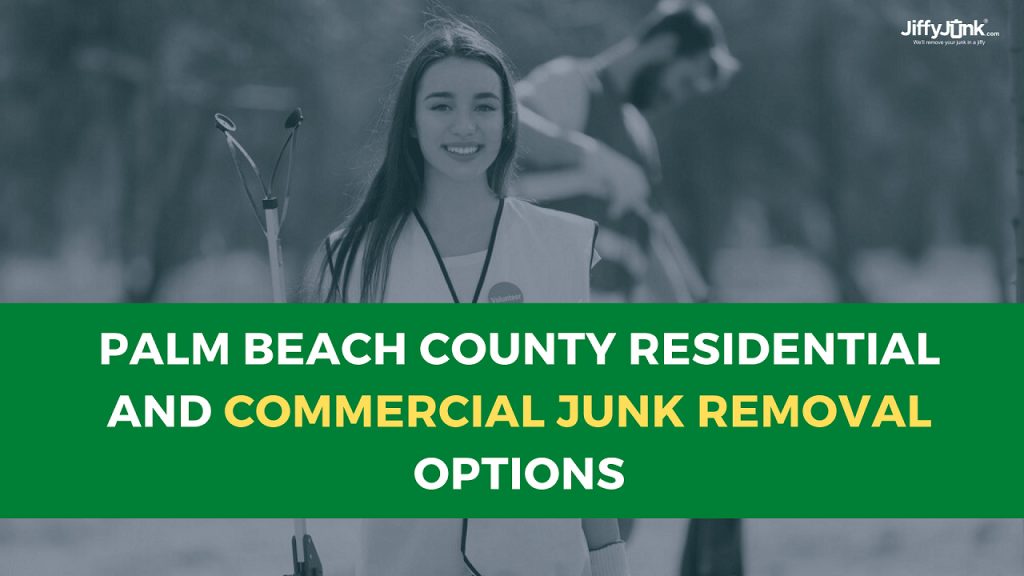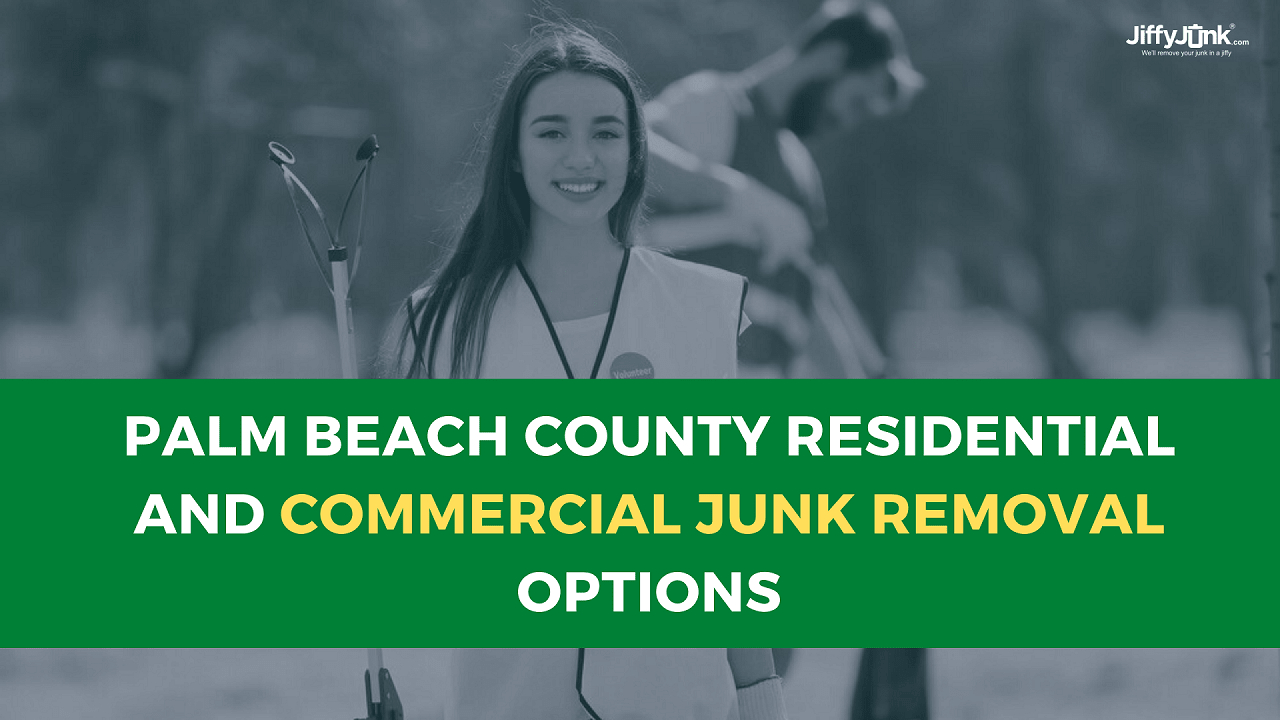 Ultimately, SWA provides these services to residential customers. Commercial waste disposal is an entirely different situation, especially if you're not eager to fill a dumpster with things that could be diverted to greener, more sustainable disposal sites. Whether you're cleaning out a retail location before a big move or working to clear items in preparation for closing down, residential rules do not apply.
Efficient and Ethical Commercial Junk Removal
You need disposal you can count on, but you also need waste management you can feel good about at the end of the day. Working within the municipal framework can be a logistical nightmare, but it also presents an environmental problem. For residential properties in need of commercial junk removal, that is, for on-site commercial bulk disposal, things are even more complicated.
Working with a private hauler who shares your commitment to the environment allows you to remove your ethical quandaries along with your unwanted items and debris. At Jiffy Junk, we believe in providing true white-glove service with a focus on environmental responsibility for residential and commercial clients alike.
When we come to your home or place of business to remove things you no longer want or need, we make sure to separate usable items for transportation to local donation and reclamation centers. This not only keeps usable items in the community where they can be of assistance to those in need, but also out of the local landfill. If it can't be donated, we look for sustainable and ethical disposal solutions wherever possible to further minimize landfill impact.
Our full-service removal plan allows you to focus on all the other items on your project to-do list, leaving all the waste management to us. We'll remove heavy furniture from where it sits, never mind lugging it down to the curb or working to tip it into a dumpster. Our trained and knowledgeable removal technicians will even uninstall unwanted appliances and tear out old carpeting, all so you never have to worry about the heavy lifting or logistics of large-scale disposal.
When we've removed everything, we give your space a once-over with a broom and dustpan to ensure you have no lingering dust bunnies or cobwebs to get in the way of your plans. Best of all, we'll do it on your schedule. This means you don't have to run the risk of missing deadlines waiting for your weekly disposal day on residential properties, or wrangle with your own schedule in order to make disposal work. Together, we can make quick work of even the largest and most intimidating junk piles.
Don't let a big job get you down, Jiffy Junk is here to help. With a single phone call, we can help you make waste management woes a thing of the past. Whether you need one-time pickup or ongoing disposal for the biggest jobs, we've got you covered. No worries about fines and fees for noncompliance with municipal guidelines, no need to stress over the appropriate placement and handling of unwanted items. Contact us today to learn more about our white-glove removal service, our commitment to environmental best practices and all the ways we can make your project easier to manage.