Common Junk Removal Services in Rhode Island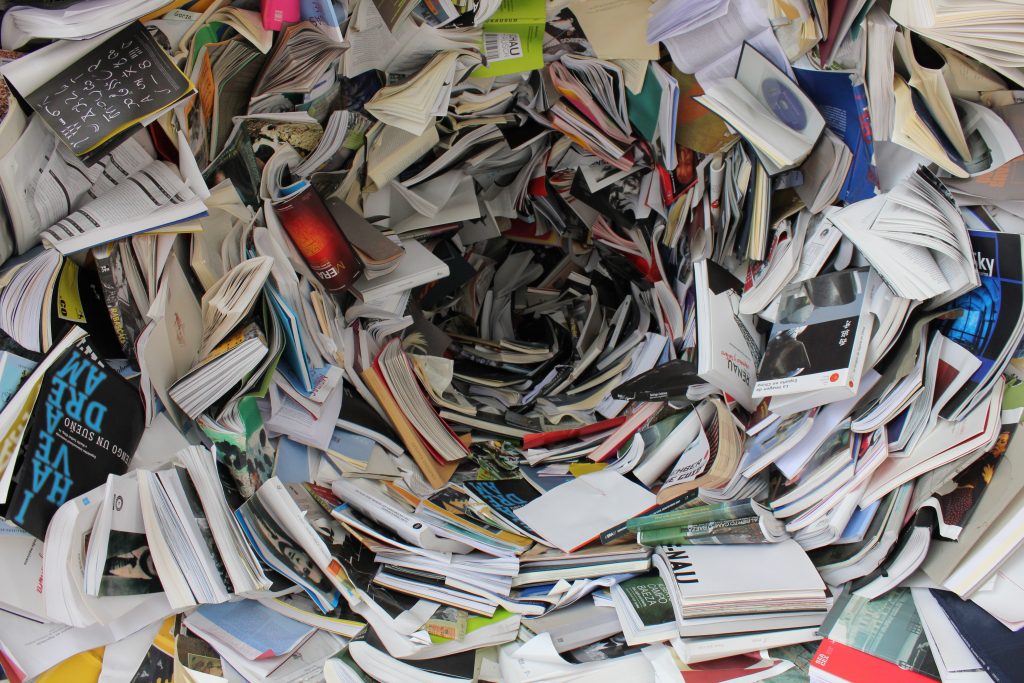 Got tons of crap to unload? Our team at Jiffy Junk offers the best junk removal service in town. We offer fast and efficient service in Rhode Island. No matter what kind of trash you have in your home, our team will haul them off for you, following environmental protocols. If you feel curious about the services we offer, take a look at what we can do for you. 
Receive Exemplary Customer Service That Assures Your Satisfaction
 

Our team at Jiffy Junk provides exemplary junk removal services in Rhode Island. We value your satisfaction and always work around your busy schedule. When you book our services, we arrive on time. We value punctuality because we respect you and your time. 

Thus, you will find a lot of excellent client reviews and testimonials about our company. We offer top-notch services in this niche. We provide full-service trash hauling where we sort and cart off hoarded stuff for you. Moreover, you can also rent our dumpsters for a specified time, so you can sort ahead on your own and dump as you go. We work with the following:
Homes with Hoarded Stuff
Large offices
Estate sales
Construction sites
Commercial areas
Property management
Storage facility clean up 
Foreclosed homes
Expect Transparent Estimates With Honest Services
 

Just like you, we value hard-earned money. For these reasons, we provide no-obligation quotes for our junk removal, dumpster lending, and hauling services. We off the following: 
Phone inquiry appraisal with one of our company customer service agents
Send a text message for easy discussions
An online estimate by filling up the contact form on our official website
On-site inspection and estimate with a company representative
We offer transparent prices because we know our clients want actual figures to work with. Knowing the price can help you make an informed choice. Moreover, this aligns with our company mission and vision to provide you with the best value for your money. When you get in touch with us, we make it a point to work hard, so you don't feel disappointed. We will come to your rescue and get your property spic and span in no time. On top of that, we also offer disinfecting and sanitation services to keep everything squeaky clean and free of germs.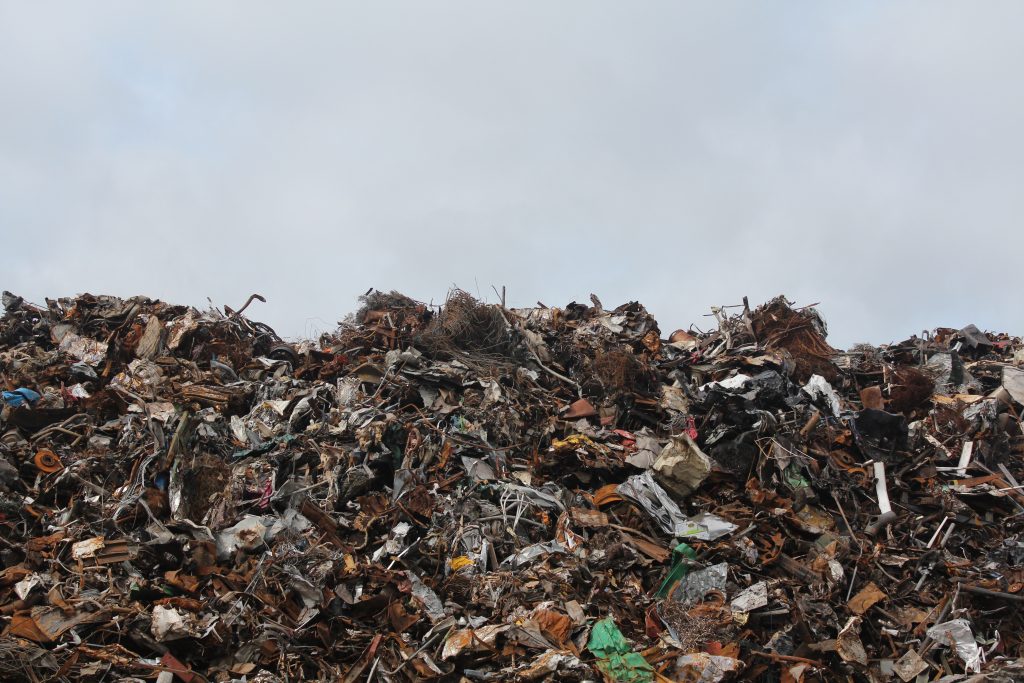 Feel Assured Working with a Reputable Service Provider
 

We always see the news full of stories about crimes like burglaries, robberies, and other scams. Thus, always remember that the best junk removal services are not necessarily the cheapest choice. Remember, when you seek junk hauling services, you will be letting strangers into your property. Hence, you don't want suspicious characters that compromise the safety of your family, workers, and precious belongings. 

Therefore, at Jiffy Junk, we fully vet all of our junk removal crew. After all, your security remains paramount for us. Every staff member on our team has gone through a full vetting process, with background checks and interviews. Thus, we can honestly say that each member of our personnel is trustworthy.

We only accept those with spotless records. Otherwise, we won't feel comfortable welcoming them to our premises as well. Our company's longevity hinges on honesty, so we strive very hard to uphold that virtue in all our employees. Without this, we would not thrive in this cut-throat industry. 
Check Out the Stuff We Can Haul Away For You
 

Our junk removal technicians undergo proper training. Keep in mind, removing heavy, and bulk objects require disassembly. Improper loading and carrying techniques can lead to damaged walls and door jambs. Hence, we've prioritized training our staff with proper tools, equipment, and techniques. As a result, this assures that they can carry unwanted objects off your property without damaging the goods or your other things as well. 

If you have a ton of trash and no time to get things sorted out by yourself, give our junk removal team in Rhode Island a call. We have complete junk hauling services, where we do everything for you. You don't even need to lift a finger. We will take the following for you: 
Books
Toys 
Shoes
Clothes
Furniture
Yard waste
Metal sheets
Plywood
Office junk
Garbage retrieval 
Mattresses
Bedding
Curtains
Old tubs
Some appliances
Exercise equipment
Sporting goods and more
We have a fully capable team and large trucks to accommodate junk from your residence or commercial property. After we take things, we will clean up the area, making it look spic and span. If you want to sort things on your own, we offer different size dumpsters for rent. Just don't include hazardous waste. Once you're done sorting, we will cart everything for you. Again, our complete junk removal and dumpster rental services only accommodate non-toxic junk. 
Take Note of the Following Things That We Legally Not Allowed to Retrieve
 

A common misconception of most clients is we can take absolutely anything. As much as we would love to accommodate all your requests, we have to follow that law and other strict environmental regulations. Hence, we cannot handle dangerous items like toxic waste or asbestos. These examples must be disposed of by special technicians with the proper safety equipment and tools. Take a look at the detailed factors below: 
1. Require special technicians
As a result, only qualified personnel can handle hazardous waste as dictated by federal and state laws. For the safety of our team, including you and your family, we cannot take specific junk. Usually, these liquids need specially sealed canisters, so they do not contaminate other things. Once these items spill on stuff for recycling or reuse, they will be rendered useless. 
2. List of risk items banned by the law
Besides, dumpsters and truck beds leak, so the thought of spilling this on the road and other automobiles is too risky. We don't want these environmental hazards to hurt anyone. Most of all, violating the law means paying for penalties or getting our license revoked. Thus, our junk removal crew cannot take the following: 
Home maintenance products: bleach, ammonia, aerosol can, oven cleaner, drain cleaner
Car items: gasoline, diesel, batteries, brake fluid, motor oil, radiator cleaner, coolant
Very old appliances with Freon coolant (this damages the ozone layers, so a special technician must take it for safe disposal)
Certain construction waste: paint thinner, tubs of pain, kerosene, propane
Items containing mercury: iodine, thermostats, fluorescent lamps, thermometers
Other dangerous substances: asbestos, medical waste, biological waste, radioactive waste, explosive, ammunition
3. Provide reputable referrals
Rest assured, we at Jiffy Junk commit to helping you dispose of everything safely. If we cannot take a particular item, we have industry partners we can recommend. We vouch for their specialty services, and now they can help you deal with hazardous objects to get them off your property once and for all. 
4. Seek clarifications for confusing items
If you feel confused regarding any of your belongings, you can touch base with our customer service reps via phone, text, or email. We are on standby to assist you with anything. Our knowledgeable team will give you the answers you need to solve your problems. Noteworthy, the hazardous waste limitations apply to our comprehensive junk hauling as well as our dumpster rental and retrieval services.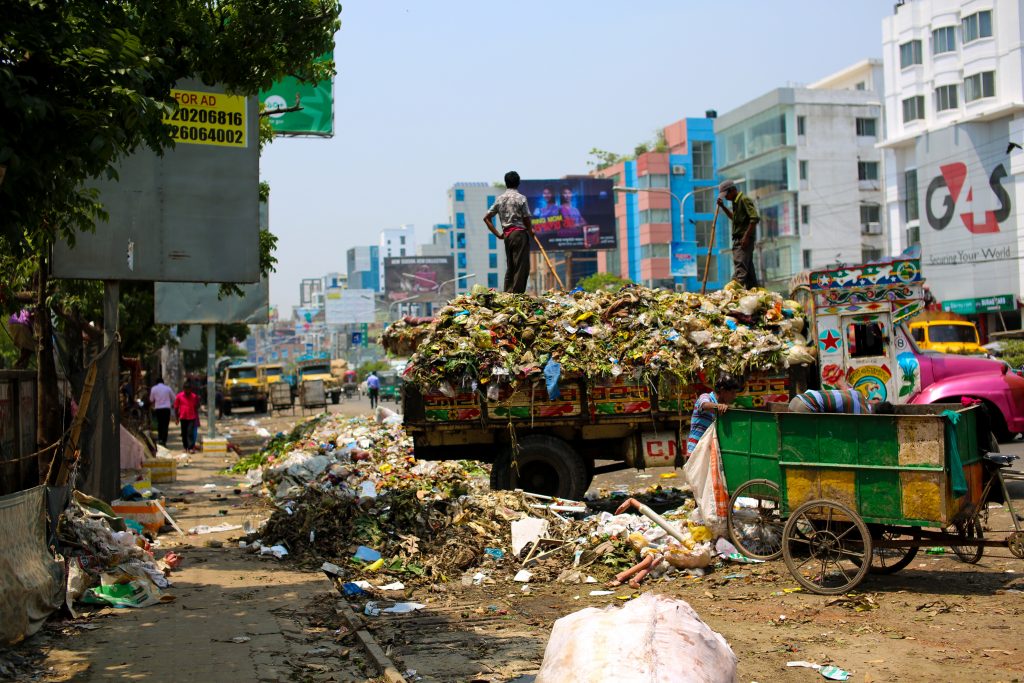 Follow Environmentally-Sound Protocols for Garbage Disposal 
 

As the stewards of mother earth, we all share the responsibility of keeping the planet clean and healthy. This is the only way we can ensure that it stays viable for future generations. For this reason, we make it a point to share the resources with the community that needs them. This approach assures we can all continue to live in an inhabitable environment. Take note of the following benefits:
1. Help from our industry partners
Hence, we have an extensive network of industry partners who wait for your junk. Remember, as the old quote says, "one man's trash is another man's treasure." This adage serves as our inspiration for sharing what's still usable with those in need. Thus, we don't just clean up, retrieve, and dump whatever we get in your property into a landfill. We strive hard to recycle, reuse, and repurpose your junked items. 
2. Take care of the environment
Keep in mind, everything that ends up in the landfill takes decades to biodegrade. When possible, opt for complete junk removal services as this is the most eco-friendly solution. Everything that ends up in the dumpster sits there, harming mother earth. Those that end up for incineration contribute to the carbon footprint. Those left festering can:
Emit harmful greenhouse gases the damage the ozone layers
Releases toxic particulate matter in the air that contributes to air pollution
Add to the global warming and climate change problems
Promote ecological imbalance that harms everyone on the planet
3. Get services for things ignored by municipal trash
Therefore, indiscriminately dumping trash for general garbage clean-up doesn't prove to be the smartest choice. Besides, municipal sanitation engineers and garbage trucks will not pick up excessively bulky items. Even if you leave them at the curb, the crew leaves them unattended. Responsible waste removal is the best solution. Our team at Jiffy Junk ensures a brighter tomorrow awaits all the young children of today.
4. Segregate and sort items on your behalf
When you call us for junk removal services, our Jiffy Junk crew will segregate all your items. We possess a special box meant for donations. We have charity organizations and other non-profits on our list who would love to get their hands on used furniture, clothes, toys, and appliances. 
5. Responsible waste disposal
From there, we look at the reusable items that can still be utilized as spare parts. Afterward, the leftovers will be brought to a recycling facility for repurposing. Meanwhile, all the unusable junk will be discarded following strict environmental procedures. Remember, it is our duty as the inhabitants of this planet to care for our home. 

 
Declutter, Downsize, and Remove Debris ASAP
 

If you want to do deep cleaning and decluttering, you will encounter a lot of debris and junk, as well. These items are an inevitable part of the process. Should you find stuff in good condition, you can opt to sell them. However, if you truly want to simplify your life, getting in touch with junk removal services is your best bet. 
1. All-inclusive service that saves resources
Our team at Jiffy Junk can sort everything out for you. You save your time and energy. You can even save your gas. We can even drop them off on your behalf at your favorite charity. If you have none, we have a list of non-profit partners that would really benefit from your help. Remember, you don't have to wait for spring to do some spring cleaning. Do it any time to organize your work or living space in Rhode Island. 
2. Fresh and clean space 
Doing this will feel gratifying and refreshing. After all, chaos in your residential or commercial property will also lead to a chaotic frame of mind. Remember, your personal and workplace hold a huge impact on your life. Thus, giving your place a good cleaning can help you put everything in a fresh and positive light. 
3. Lessen the mental load
But how do you start decluttering? It may seem like a big task, but when you take on the project with the right strategy, you can get it done. So you don't feel overwhelmed or stressed out, do it room by room. However, if you don't have the time and energy for it, call our team at Jiffy Junk instead. Decluttering may be stressful, and it can even be difficult to let go of your things, but having a professional by your side will lessen the blow. You will come out of the experience not just with a clean physical space but with a clear mind and happier emotional well-being. 

When you seek professional help, you can avoid injuries because we have the proper tools and skills to move bulky objects. Call our team at Jiffy Junk in Rhode Island so we can face all the hassle and risks for you. We can restore your space, making it look neat and clean. After all, no one wants to spend time in a messy home and office. 

 
Interested in

Getting Started?
Have a big cleanout job that needs to be done right away? Contact us today. We'll get rid of your junk in a jiffy!
What Our

Customers

Are Saying
Thousands of satisfied customers across America have shared their Jiffy Junk Experience.