How to Get Rid of an Old TV Responsibly
Have you decided it's time to replace your old TV to keep up with the latest tech? It's not always easy to know when to take the plunge, we know. One minute HD is all the rage, only to become passé with the advent of 4K Ultra, then the endless list of new smart TV apps. Then when it comes time to part with an older set, you don't want to just throw it away either.
Fortunately, deciding how to get rid of an old TV isn't so difficult, thanks to your locally-owned hauling neighbors at Jiffy Junk. Our courteous and professional team members know how to get rid of a TV responsibly and hassle-free. Instead of trying to practically give it away at a yard sale, let us do the work while you enjoy your new 70" 4K uber-smart TV.
Can You Throw a TV in the Trash?
Short answer? No! TVs are large pieces of equipment that contain all sorts of materials, from glass to heavy metals. Most LCD screens made before 2009 also contain mercury, which can be extremely hazardous if not disposed of properly. Leaving a TV on the side of the road isn't a good idea either; no one's interested in picking up questionable electronics that they find on the curb.
Read on to learn more about how to get rid of TVs the right way – there are plenty of options when it comes to proper flat screen TV recycling and disposal.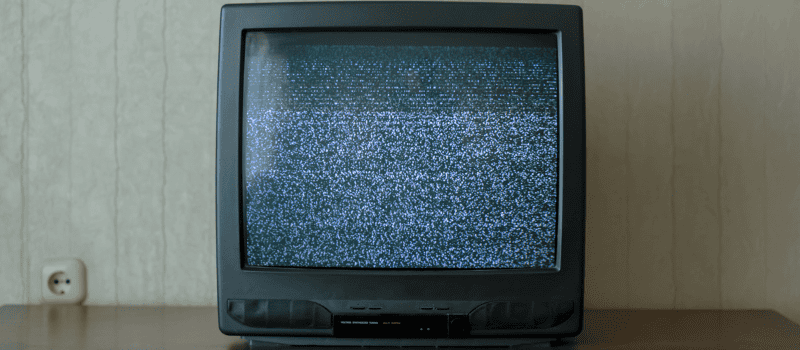 Knowing how to get rid of an old TV properly is a responsible thing to do in more ways than one. And there are plenty of options available! Donation is a great first consideration if your unit is still in working order. There's also the option to sell, return to the seller, or recycle an old TV. Jiffy Junk even offers hassle-free removal services that can take your old TV away in no time.
Here are some ways to dispose of old TVs:
1. Call Junk Removal Service
If you can't decide what to do with old TVs, we can come pick it up and either recycle or donate to a new owner if it's still working. Rest assured you'll be doing your share to keep the environment clean and healthy.
Jiffy Junk will haul your other old electronic devices too. Want to make room for a new home computer, entertainment system or upgrade your office equipment? We will recycle old TVs and any other old equipment for you. Printers, monitors, keyboards, whatever you've got to move out we will haul it away and recycle it.
How to Get Rid of an Old TV with Jiffy Junk
Professional services are worth considering if you don't want to do this job yourself. Qualified teams like Jiffy Junk know what to do with old TVs to ensure they're disposed of properly. Our business has years of experience handling everything from flatscreens to refrigerators – you're in good hands!
Benefits
We adhere to all local, state and federal regulations and guidelines for appliance removal and disposal. You can be assured that your old items will be recycled, donated or disposed of responsibly every time with Jiffy Junk waste haulers.
At Jiffy Junk, we build our reputation as the preferred junk hauling service in Nassau and Suffolk, and in NYC, one job at a time with respect and dedication to the needs of our neighbors. We work on your schedule, not ours. Count on us to dispose of old TVs efficiently and guilt-free. Our pricing is reasonable and works on a sliding scale according to the size of the job. No project is too large or too small.
How to dispose of old TVs for free? Ask around and you'll likely find a lot of people and organizations willing to. From friends or neighbors in need to local shelters, giving is worth considering if your unit still works fine. Your donation to a worthy cause will be an added bonus. Getting the most out of your old electronics devices and TVs saves money as well as the planet.
Who takes old TVs?
Goodwill

Salvation Army

Savers
How to Dispose of Old TV for Free via Donation Centers
If you decide that donation is the best way to dispose of your old TV, getting the job done will just be a matter of coordinating drop off. While some donation centers will pick up for free, others will want you to drop off. Be sure to call ahead of time to fully understand what your charity does and doesn't do. You should also choose an organization that can truly make use of what you're offering – not only should they have valid credentials, but also a measurable need for electronic items.
Ultimately, whether you end up putting your TV out on garbage day for pickup, bringing it to a drop-off depot, Community Environment Day initiative or donating for reuse, any option is better than the landfill.
Nationally Recognized Donation Centers
There are tons of organizations and nationally-recognized donation centers that offer flat screen TV recycling and disposal.
Flat screen TV recycling is worth considering if your unit no longer works properly. Recycling centers can take, disassemble and dispose of its parts properly to ensure nothing gets wasted or left to rot in the landfill. Most communities have at least one recycling center – do a quick Google Search and there's likely to be one near you.
Why You Can't Throw a TV in the Trash
Modern technology employs a lot of materials and chemicals in the manufacture of electronic devices. Microcircuits use gold connectors, silicon, glass screens and insulators to make TV chassis ever thinner and more compact. Some of those chemicals are toxic to the environment, and most of the materials that went into making your old broken TV can be recovered from it and reused.
Consequences
Wondering what to do with a broken TV? Do anything but dump it. Over 50% of states have e-waste laws that prohibit the improper disposal of electronic items like TVs. Violating them can result in a hefty fine, especially in California, where Apple was once forced to pony up over $450,000. The best option is always the environmentally-responsible one – learn more about our appliance recycling.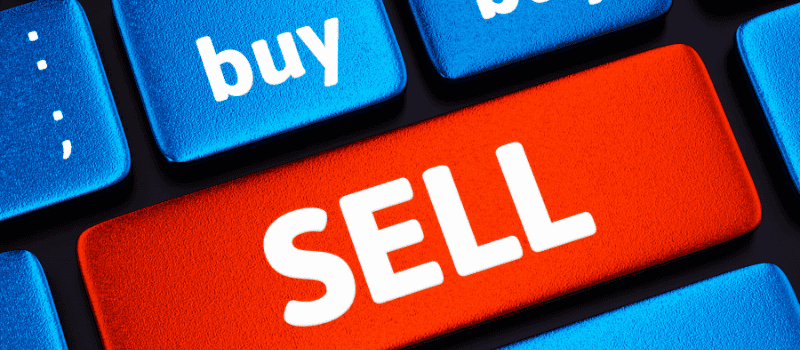 Getting rid of a TV can also mean selling it. There are plenty of places where you can take old TVs for a quick buck, and some people even sell broken TVs for parts. However you choose to sell, just be sure to do it with platforms and people you can trust.
Where to Sell & Get Rid of TV
The internet is full of places that can help you sell an old TV, or even sell broken TVs.
Take a look at these popular platforms:
Kijiji

Craig's List

Varage Sale
How to Get Rid of an old TV & Make A Few Bucks
If you're looking to dispose of old TVs while also making a few extra bucks, keep in mind that no sale is ever guaranteed.
There are several best practices to the process, including:
Checking competing listings

Lowering the price based on condition and listing interest

Posting before the weekend when most sales are made
5. Send it Back to the Manufacturer
In some cases, you may be able to send your old TV back to its original manufacturer for proper disposal. Reach out to the manufacturer to see if they offer a recycling or disposal program. They may have specific instructions for you to follow, such as disconnecting cables, properly packaging the item and shipping it to their designated facility.
Who Takes Old TVs
The Electronic Manufacturers Recycling Management Company, otherwise known as MRM, helps manufacturers and consumers divert products from landfill with a network of registered disposal and return centers. While they're less likely to dispose of CRT TVs that are more outdated, they may be options for those with HD units.
What to Expect
The cost of shipping the TV back may depend on the manufacturer and the weight of your item. Check with them to see if they provide any type of shipping reimbursement or offer free return shipping labels. Otherwise, you will be responsible for paying for any associated costs.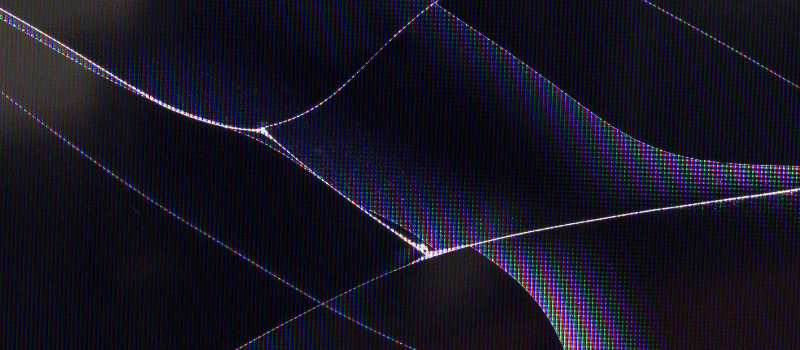 How to Dispose of a Flat Screen TV
Flat screen TV disposal is much easier than tube TV disposal. These units have fewer toxic components and can be recycled in the same way as other electronics. Alternatively, you can hire junk removal services like Jiffy Junk to pick up and dispose of your old TV.
Many municipalities also have e-waste collection days when you won't have to worry about how to dispose of flat screen TVs. No matter how you choose to go about it, recycling your flat screen TV is the best way to ensure that its components are disposed of responsibly.
The process of disposing a CRT TV is different than that of a flatscreen TV. A CRT TV, also known as a tube television, is an old-style cathode ray tube that was widely used in older televisions. These parts require special consideration when it comes to recycling. Ask your local waste disposal company or recycling service about electronic waste pick up days or authorized e-waste disposal sites for this type of item.
Harmful Chemicals
Old broken TVs aren't just unsightly – they can also be dangerous.
The components inside of an old television may contain hazardous materials such as:
Lead: Lead can cause damage to the nervous system, kidneys and reproductive organs.
Mercury: Inhaling mercury vapors can lead to neurological damage.
Cadmium: Inhaling cadmium fumes can cause lung cancer, kidney damage and other diseases.
Proper Tube TV Disposal
Looking to dispose of a CRT TV? You need to research your local regulations about how to properly recycle it. Some may suggest dropping it off at a waste disposal facility or authorized recycling center. Organizations that accept e-waste may also pick up the item from your doorstep. The best way to find an answer is calling a local company that has experience with disposing of CRT TVs.
HD has been around long enough that it can also be found in an old broken TV, and disposing of one safely is important. HDTVs, or high-definition televisions, were introduced in 1998 as a way to provide better picture quality than traditional CRT televisions.
They are much thinner and lighter, consume less energy, and can provide higher resolution images. But at the same time, they contain more lead and other hazardous materials, which means proper disposal is essential for keeping the environment safe.
Harmful Chemicals
Tube TV disposal companies are qualified to handle a range of toxic and otherwise-harmful materials.
These include…
Polybrominated biphenyls (PBB): These chemicals can cause cancer and damage to the central nervous system, liver, and kidneys.
Tetrabromobisphenol A (TBBPA): Studies have linked exposure to this chemical with endocrine disruption, including reproductive effects.
Lead: Lead poisoning can cause severe health effects, such as organ damage and developmental delays in children.
Where Can I Get Rid of Old TVs?
When you're ready to get rid of your old television, there are a few options available. You can take it to your local recycling center, or you can contact your municipality to see if they offer e-waste collection days. Many cities and towns also have electronics recycling centers that will accept old TVs, as well as other electronics like computers and cell phones. The only challenge you'll need to sort out is transportation.
Talk to a member of the Jiffy Junk team and get a no-risk quote on your next junk removal job. We will never charge you more than the price we quote you. Avoid a lost weekend having a yard sale or leaving your junk sitting outside waiting for pickup. We will do the heavy lifting for you, at a time convenient to you and pick it up right where it is and out the door. We'll remove your junk in a jiffy.
How to Dispose of a Flat Screen TV?
If you have an old flat screen TV that still works, consider donating it to your local thrift store or another charity. You can also sell it online, such as on eBay or Craigslist.
If the TV doesn't work, you should have it recycled properly by a certified recycling center. These centers are authorized to dismantle old TVs and separate the parts so they can be recycled. They will ensure that any potentially hazardous materials, such as heavy metals and plastics, are disposed of safely.
How Do You Get Rid of an Old TV That Still Works?
Consider the following options when looking to get rid of an old TV that still works:
Recycle: Many electronics stores and local municipalities offer recycling programs for all types of electronic waste.
Donate: Check with your local charities or thrift stores to see if they accept donations of old TVs.
Sell: Use an online marketplace or classifieds to find buyers for your old TV.
Get Junk Removal: Hire a junk removal company to pick up and dispose of your old TV.
Scroll up for detailed information regarding the different disposal process for CRT and flat screen televisions.
What to Do With a Broken TV?
If you have a broken or outdated flat screen TV, the best option is to recycle it. Recycling centers will accept most types of flat screen TVs for free, so it is important to check with your local recycling center to find out what they accept.
Alternatively, if you don't want to go through the hassle of recycling yourself, you can contact a junk removal service such as Jiffy Junk. We are happy to come in and take your broken TV off of your hands, making sure to safely and responsibly dispose of it.
There are tons of stores, third-parties and places that buy televisions. We've listed the best options to consider selling your own with below.
Where to sell broken TVs and parts fast:
Craigslist

LetGoApp

eBay Marketplace

Facebook Marketplace

Nextdoor App

GreenBuyback

OfferUp

BuyBack Boss

ItsWorthMore

Gazelle
Where Can I Get Rid of a TV?
The best way to get rid of an old TV without breaking the law is to call your local municipality or a junk removal service. Many municipalities – and companies like Jiffy Junk – offer pick up services for old TVs, as well as other electronics and appliances. Getting rid of old broken TVs this way ensures that it is disposed of in an environmentally friendly manner.
How to Get Rid of a TV in My State?
There are many ways to dispose of old TVs, although regulations vary by state. Check with your municipality to determine the specific laws and regulations that apply in your area.
In some cases, you may be able to find a local e-waste disposal site, or you can call a junk removal service to take the television away. Consider donating the television to a local charity if it is still in working condition, or you may be able to resell it on a secondary market.
Interested in

Getting Started?
Have a big cleanout job that needs to be done right away? Contact us today. We'll get rid of your junk in a jiffy!
What Our

Customers

Are Saying
Thousands of satisfied customers across America have shared their Jiffy Junk Experience.