How to Get Rid of a Piano Properly
So you have an old piano that's out of tune, hasn't been taken care of over the years, or is consuming your space. You can count on Jiffy Junk to help you decide what to do with old pianos. If you're trying to figure out how to get rid of a piano that's cramping your style, this is the article for you. Let's talk about how to get rid of a piano for free or at minimal cost. Check out the services offered by Jiffy Junk !
Sell, Donate, or Dispose?
When you're thinking about how to sell or donate a piano, there are several options to consider. Factors such as the piano's condition, market demand in your location, personal preferences, and circumstances will be determinants. Selling the piano is a popular option if it's in good condition and there is a demand for it in the market. Donating the piano to a school, church, or charity is also an option if it's still in good condition but not selling well in the market. Another option is to just dispose of a piano using your local landfill. However, this should be the last resort, and it's recommended to use a junk removal service that specializes in piano removal to ensure it's disposed of properly. Ultimately, the best way to get rid of a piano depends on your unique situation and priorities.
How to Dispose of a Piano in 9 Ways
#1: List The Piano For Sale Online
Sometimes, a piano removal free of hassle is the best option. To sell your piano online, start by researching its market value to set a fair price. Then, create a detailed description of the piano, including its brand, age, model, condition, and unique features. Create listings on online marketplaces and arrange for transportation.
Piano Forums
Piano forums such as Pianoadoption.com, Pianoworld, and Pianostreet can be a great resource when disposing of a piano. To do this, compile a list of forums and reach out to the community to see if anyone is interested in taking your piano off your hands.
eBay, Craigslist & Similar Websites
To sell your piano online, consider using websites like eBay, Craigslist, and other similar platforms. If you're disposing of a piano, compile a list of these websites to post your piano for sale and reach potential buyers beyond your local area.
Advertise on Social Media
Another option to dispose of a piano is to advertise it on social media. Try posting a Facebook ad, as many people use social media to search for items they're interested in buying. The effectiveness of your social media advertising will depend on factors such as the piano's quality, condition, and asking price.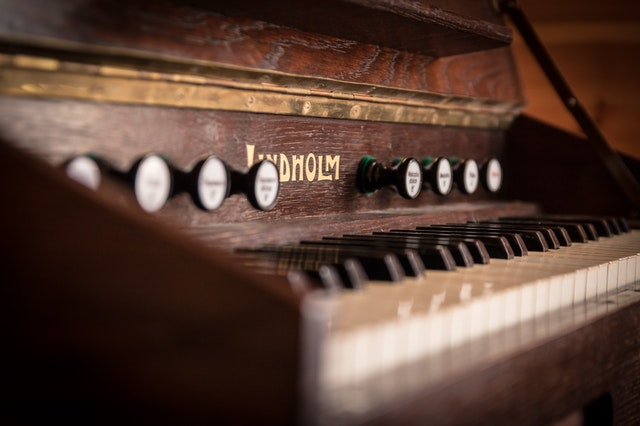 #2: Offer to Acquaintances
Selling your piano to someone you know can be convenient, and you may feel more confident that they will take good care of it. In fact, someone you know can help you with your piano removal for free. Additionally, you can negotiate a fair price that works for both of you. Consider reaching out to acquaintances who might be interested in buying a piano.
Pay for the Moving and Tuning Fee
Consider paying the moving and tuning fee to incentivize potential buyers. This shows goodwill towards friends and family and may help facilitate the decision to officially dispose of a piano. Additionally, by offering this service, you may be able to negotiate a higher selling price.
#3: Sell Its Parts
If your piano is beyond repair or if it's too expensive to move, consider selling its parts. Taking apart a piano can be a challenging task, but it's not impossible. Be sure to do your research on how to dismantle your piano and sell its parts to interested buyers.
#4: Trade in for a New One
Consider trading in your old piano for a new one. Contact the seller from whom you purchased the piano and inquire about any retail program they may have. You may be able to acquire piano removal for free, or receive a discount on a new piano in exchange for trading in your old one. This way, you can dispose of your piano while also upgrading to a newer model.
#5: Call Your Local Piano Technician to Check it
If you're unsure what to do with an old piano, call a local piano technician to assess its condition. They can advise you on whether it's worth repairing before selling, or simply letting it go at any price. A technician will likely know where to take your piano and may be able to help with disassembling and moving it.
#6: Donate a Piano to a Church or Local Charity
Consider donating your piano to a church or local charity, such as the Beethoven Foundation, which accepts piano donations. However, ensure the piano still works and that the organization is willing to accept it. Donating a piano may also qualify you for a tax deduction equal to the total market value of the instrument, so be sure to inquire about receiving a donation receipt.
Where to Donate a Piano
Here are some organizations that may accept piano donations: schools, community centers, social groups, retirement homes, and charitable organizations. Contact these organizations to confirm their donation policies and ensure that the piano meets their requirements.
Does Goodwill Take Pianos?
Goodwill stores technically accept pianos, but they may vary by location. You may have to call several stores to find one that accepts them, as it depends on each store's policy.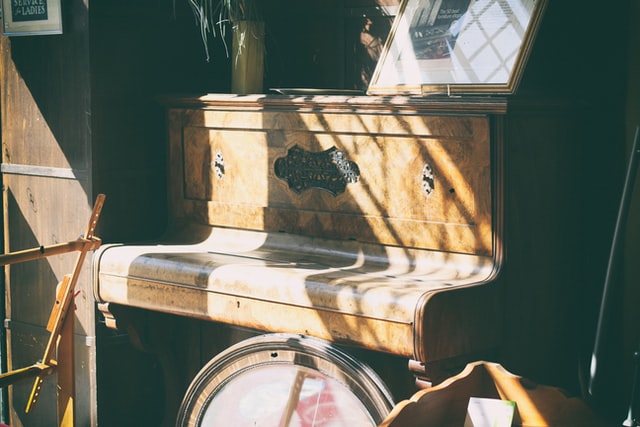 What to Do With an Old Piano No One Wants
#7: Call a Junk Removal Service
If no one wants your old piano and you need to dispose of it, consider calling junk removal services. Look for a local service that knows what to do with old pianos, such as Jiffy Junk. We will provide a quote beforehand and take care of that old clunker for you. Contact Jiffy Junk for more information about our White Glove Treatment piano removal service.
#8: Repurpose It
Instead of disposing of your old piano, consider repurposing it into a unique piece of furniture. Ideas include turning it into a bar, bookshelf, or even a desk. If you don't want to repurpose it, you can always give it away or keep it as a decorative element. The possibilities are endless when deciding just how to dispose of a piano.
#9: Use it for Firewood
As a last resort, you can take apart the piano and use the wood for firewood and scrap the metal parts.
How to Take Apart a Piano
Taking apart a piano is a great way to save time and effort on your piano disposal. Pianos are large and heavy, making them difficult to move and dispose of. There's also a good chance for you to save some cost by dismantling it.
To take apart a piano, you'll need handy tools like screwdriver, hammer, pliers, and possibly a saw. Make sure you have protective gear, such as gloves and safety glasses, to prevent injuries while dismantling it.
At Jiffy Junk, we DON'T recommend taking apart a piano yourself, it can be dangerous. It's best to hire an experienced piano removal crew for safe and efficient disposal. But if you're interested in this method, check out this video on how to dismantle an upright piano:
How to Dismantle a Grand Piano
Dismantling a grand piano isn't simply taking apart a piano. The video below to see why this complex process requires an expert.
While there are some similarities in the process of dismantling an upright piano, we still recommend that you hire an experienced professional service like Jiffy Junk. Even if you have experience with other types of DIY projects, dismantling a grand piano on your own can be overwhelming.
What You Need to Know About Piano Recycling
Not All Pianos Can Be Recycled
When it comes to piano recycling, it's important to note that not all pianos can be recycled. There are several reasons for this, including the complexity of the instrument's components. Pianos have many different parts and can be challenging to take apart for recycling. Additionally, many pianos are old and in poor condition, making them unsuitable for reuse or recycling. Finally, keep in mind that the labor and equipment cost to recycle a piano can be high. Get a quote with Jiffy to find out if recycling is the best option for you.
The Piano Recycling Process
If you're searching for an eco-friendly approach, you can recycle a piano's reusable materials, such as metal and wood. The piano recycling process involves dismantling the instrument and sorting its components by material. Once the components have been separated, they can be recycled in various ways. For example, metal components are melted down and reused in the manufacturing of new products. Wood components are chipped and reused as fuel or mulch. Additionally, ivory keys, which are no longer legal to trade or sell, can be recycled for art and crafting purposes.
Recycling is Better for The Environment
At Jiffy Junk, we believe recycling pianos is not only a responsible way to dispose of these large instruments, but also better for the environment. Recycling reduces waste in landfills and requires less energy and fewer greenhouse gas emissions than producing new pianos. By choosing to recycle a piano instead of disposing of it in a landfill, you can make a positive impact on the environment and contribute to a more sustainable future.
Where to Find a Piano Recycling Company
If you're looking to recycle a piano, it can be difficult to find a company that specializes in this service. However, there are resources available such as online directories and local waste management agencies. Alternatively, you can contact Jiffy Junk and let us take care of the piano recycling process.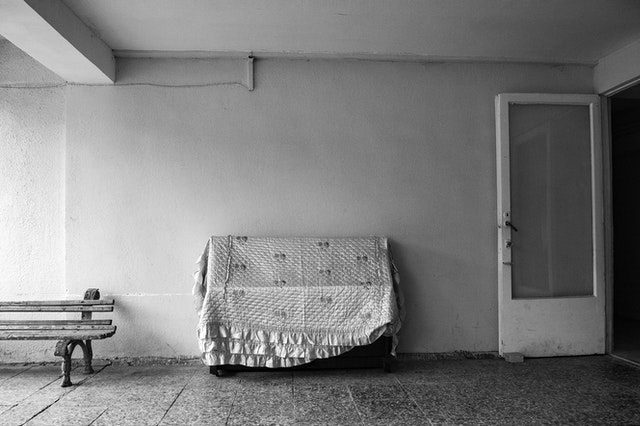 Questions to Ask Junk Removal Companies on Piano Disposal
Do You Have Experience in Piano Removal?
At Jiffy Junk, we know how to dispose of a piano. When searching for a junk removal company to dispose of your piano, ask if they have experience in piano removal. Ensure they have the expertise to handle it without damage. For safe and proper disposal of a piano, we recommend always trusting a licensed professional.
What Is Your Pricing for Piano Removal?
It's important to ask about pricing when hiring a company for piano removal. Factors such as the size and weight of the instrument affect the cost. Additionally, companies often charge more for labor when taking apart a piano is required to remove it from your space. For top-rated expert piano removal, get pricing at Jiffy Junk.
What Is Your Process for Piano Removal?
When choosing a company for disposing of a piano, ask about their process for removal. Make sure they have a safe and clear plan, including disassembly and packing if necessary. Jiffy Junk's piano removal process is hassle-free and saves your back.
Do You Have Insurance?
When disposing of a piano, it's important to ask if the removal company has insurance to protect against any damage or injuries. Jiffy Junk is fully licensed and insured, providing peace of mind during the piano removal process.
What Is Your Disposal Method for Pianos?
Our piano removal pros know how to get rid of an old piano the right way. When looking to get rid of an old piano, ask about the removal company's disposal method. Ensure they dispose of it in an environmentally friendly way. Jiffy Junk offers services such as donation, resell, and recycling where possible. Trust Jiffy Junk to help you decide whether you should recycle or donate a piano.
Can You Provide References?
Asking for references can help you make an informed decision when choosing a junk removal company for piano disposal. Customer reviews provide valuable insight into the company's quality of service. Interested in our references? Check out our 5-star customer reviews and decide for yourself.
The Bottom Line
In conclusion, there are several options available for getting rid of an old piano the right way. These include: selling, donating, or recycling. If you want safe and reliable piano removal, trust a licensed team such as Jiffy Junk to get it done right. Oftentimes, hiring a professional junk removal company that knows how to get rid of old pianos responsibly is the best option.
Interested in

Getting Started?
Have a big cleanout job that needs to be done right away? Contact us today. We'll get rid of your junk in a jiffy!
What Our

Customers

Are Saying
Thousands of satisfied customers across America have shared their Jiffy Junk Experience.