Stress-Free Piano Removal: Finally!
 

If you need to move your piano, never entrust the task to regular packers and movers. Inexperienced movers are not skilled enough to safely transport your piano without any damage. The piano's massive weight is distributed unevenly. For this reason, it requires proper lifting and planning. It is best to get a stress-free transit of your instrument to your new location with professional piano movers.

 
Piano Removal Free of Headaches
 

Nothing beats the experience of professional movers such as JJ professional piano and junk removal services. You can be sure that your precious heirloom is safe and handled by the pros. These people know how to deal with the task efficiently.

 
We Remove Every Type of Pianos!
 

Proper equipment and skills are needed to lift a piano. The JJ piano removal service team is well-equipped with appropriate moving needs to transit your piano. Bear in mind that this task is not something you can DIY even if you lift heavyweights in the house or the gym.

We offer the following piano removal services:
• Upright pianos
• Grand pianos
• Baby grand pianos
• Organs and console pianos
• Keyboards and digital pianos
• and many others!
How to Dispose of a Piano
 

To dispose of a piano efficiently, the company you hire must have a spacious truck to transport this bulky piece. Moreover, they must be equipped with moving equipment such as straps and cranes, especially if the piano is massive. Experienced people with the right equipment are an excellent choice for moving your piano from one location to another.
1) Determine Its Condition
Check the soundboard at the back to know if your piano is still in good condition. If the soundboard has come loose, it will need to be repaired. Broken soundboards cause a significant loss of tone and make specific notes out of tune. You must also check for possible problems with the bridges and pin lock.

Consult with a piano technician if your piano can still be repaired. If they diagnose that your piano still has a chance for a new lease in life, it may be fit for donation or selling.

 
2) Determine the Piano Disposal Method of Your Choice
 

There are some basic things to look for to determine if your piano can be sold. Check its overall appearance, brand, age, and condition. When it comes to your piano's appearance, people who purchase decent quality pianos of higher value often place them in elegant environments.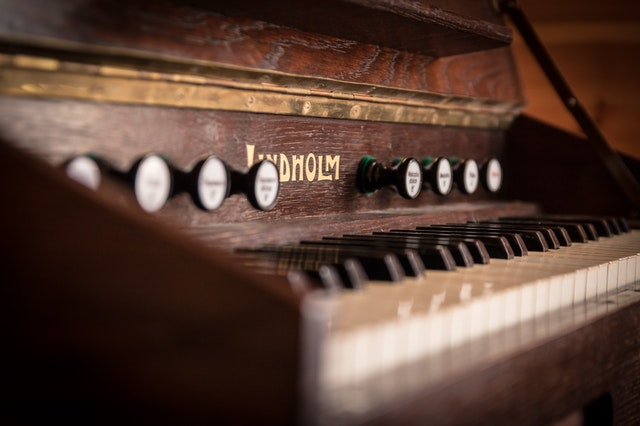 Removal
• Save time, money, and energy
Enjoy stress-free convenience when you hire professional piano movers. They can safely transport your musical equipment to any location in the US. International shipments can also be arranged. Moreover, piano movers have the right tools for the job and will perfectly pack your piano and all its accessories.
• Protect your property
Do-it-yourself moving comes with potential dangers. You might accidentally damage the piece or bump the door frame. Repairs and replacements from these accidents can be expensive.
• Keep everyone safe
You may be wondering how to get rid of clutter like a neglected piano. Professionals are trained in packing and transporting heavy equipment. So, you can avoid having to do this tedious task yourself. At the same time, you have the assurance of your piano being in good hands with logistics experts.
Recycling
 

A piano can be recycled by removing parts such as wood, steel, wire, and iron. In some cases, a piano can be upcycled and renewed to be a beautiful decor piece. Recycling must be done locally since the cost of moving the piano can be costly. Research if there are local disposal companies or recycling centers in your location.

 
Donation
 

Here are a few advantages to donating your piano:
• When you donate a piano to a nonprofit, you might actually get a deduction in your income taxes equal to the total market value of this musical instrument.
• Along with the schoolchildren who benefit, you will also get a real feeling of gratitude knowing that this instrument is moving on to do something else.
3) Give us a Call and Receive a Quote Free of Charge!


JJ junk removal services provide a professional team to help remove items. These are either donated on your behalf or disposed of and recycled. You also have the option of labor only services.
Get in touch with us by booking an appointment online.

 
4) Let us Take Care of the Heavy Work
 

JJ movers remove all kinds of junk, including appliances, furniture and, of course, heavy pianos! We haul this piece of equipment away, recycle or donate it to be reused. We provide you with a White Glove Treatment in which we leave behind a broom clean area so that you will have zero hassles and worries.
Our team is professional and helpful in situations including foreclosures, estate cleanouts, and office moves. We bag as well as remove any unwanted items.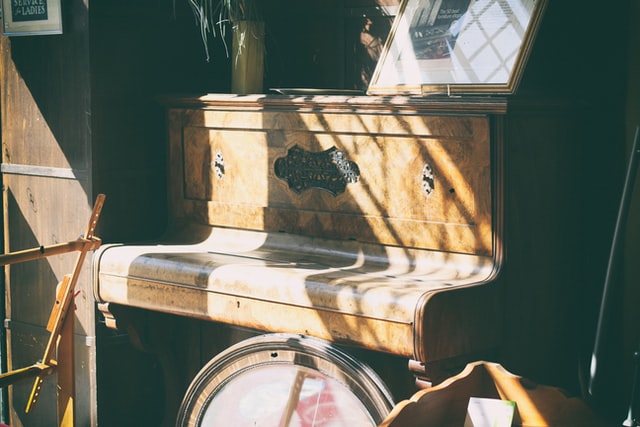 Considerations When Moving a Piano
 

A piano takes up a lot of space, whether a grand piano, baby grand or an upright. And they can be a costly instrument to maintain. In fact, preservation of a piano can easily cost much more than it will ever be worth as an antique or for resale. If you'd like to cut your losses and regain some valuable real estate in your home, we're here to help.

If your piano is a valuable piece, you don't want to entrust its removal and care to just anyone. Trust the company that delivers courteous, caring service on every job. We'll secure your precious heirloom on special piano dollies for safe transport to the destination of your choice.

Getting your piano out of your home requires care and skill to avoid damage to property or physical injury. Its size and construction makes a piano particularly challenging to move. Pianos are heavy and oddly balanced, increasing the risk of tipping, falling or causing damage while moving.

Jiffy Junk haulers are licensed and insured, and our team has moved pianos all across Long Island and the New York City area. Once your piano has been safely hauled away, you'll be thrilled at all the added space you've got for more useful stuff.

 
Piano Disposal vs Piano Recycling: Which Should You Choose
 

At the end of the day, choosing between removal and disposal will only depend on your circumstance. If the piano is still in a good shape, try donating it. If not, then look for professional help and dispose of your old piano hassle-free.

 
We'll Remove Your Piano in a Jiffy!
 

While you're at it, schedule us to clear out your family room, garage or attic of whatever you need hauled away, wherever it is. Take advantage of our volume pricing and get all of your old stuff hauled off at once, or book several trips if you prefer. We clear out concrete debris, old furniture and appliances, and more. We move your junk when you need it moved, so you don't have to schedule your cleanout on someone else' schedule.

Get your home ready for next Christmas and give Uncle Elwood something else to do this holiday season, like decorate the tree you've made room for. Call us or book an appointment online. We'll give you a no-risk quote for the hauling you need. We never charge more than our quote, so book with confidence. We'll have you ready for the holidays in a jiffy, with the Jiffy Junk hauling service that's committed to delivering each customer caring, courteous and reliable service.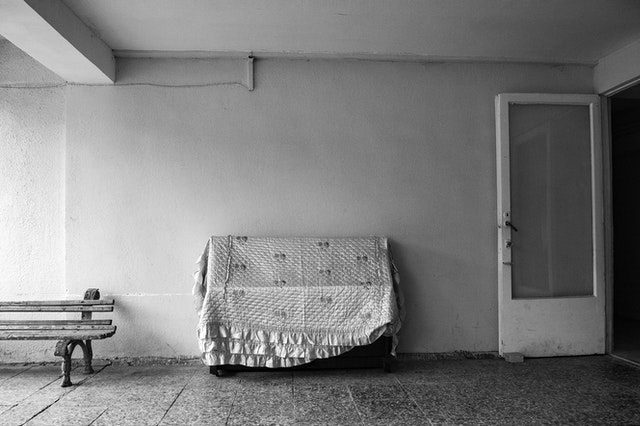 FAQs
What to Do With an Old Piano?
 

If you want to remove an old piano, the first thing that might come to your mind is to sell it. Go to the local classifieds or ad sites such as Craigslist. In many cases, someone will be interested and contact you to take your piano off your hands.

 
How to Get Rid of an Old Piano?
 

Research if your local trash or junk removal services accept pianos or offer piano disposal services. Mark your calendar for the pickup time. Make sure you clear the path for the piano services team to carry the instrument from your property without any hitches.

 
Who Will Pick Up a Piano for Donation?
 

In the United States, the Beethoven Foundation accepts piano donations. But you must first check the condition of your piano. If they accept your donation, they will pick up your piano for free. Additionally, you get a receipt of your donation for a tax deduction.
Interested in

Getting Started?
Have a big cleanout job that needs to be done right away? Contact us today. We'll get rid of your junk in a jiffy!
What Our

Customers

Are Saying
Thousands of satisfied customers across America have shared their Jiffy Junk Experience.