How to Throw Away a Mattress
Looking for the best mattress to fit your every need can be frustrating. Your old mattress can be complicated for trash collectors, but there are other ways - like hiring the best NYC mattress pickup service. Let's look at how to throw away a mattress, the process, some tips for hiring the right services, and more. Keep reading to find out.

Every homeowner will eventually go through this process. Therefore, it's always a good idea to get yourself prepared for getting rid of an old mattress. Try getting the services of a junk removal company just to be on the safe side.
Can a Mattress Go in General Waste?
There are several ways to throw away unwanted mattresses, depending on your location and the state laws for waste disposal. You should carefully read and understand the regulations to avoid penalty fees or pickup refusal. In some case, you can throw away mattresses in general waste, but you should read the state laws beforehand. A better practice is to dispose of it in a plastic bag of any color except red and orange. The plastic bag will help prevent the spread of bed bugs.
Where Can I Throw Away a Mattress?
Several things can be thrown in the dumpster, but not mattresses. If you're wondering where to get rid of old mattresses, check these areas:
Curbside: Curbside garbage collectors are one the best and most effective ways to dispose of old mattresses. It's the typical collection and taken off the streets to possibly be recycled or disposed of properly.
Drop off at a local landfill or transfer station: Jiffy Junk helps locals dispose of and excavate their old mattresses. They can do the same for you!
Mattress recycling facility: Consider working with a local business like Jiffy Junk to help dispose and recycle your old mattress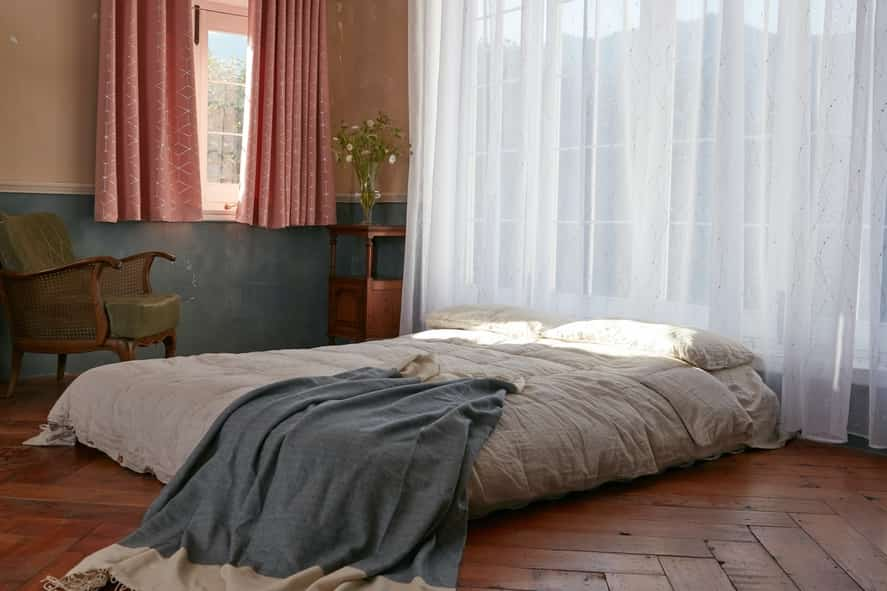 How Do I Get Rid of a Bad Mattress for Free?
Donating your mattress is the best option for disposing of your mattress. Many charities out there offer free mattress pickup if you cannot store them yourself. You should start by creating a post on your socials and reaching out to friends, family, and acquaintances. Anyone could need it.
4 Options to Throw Away a Mattress
#1. Schedule a Bulk Pickup
You can schedule a pickup for a large-sized mattress on trash collection days. If you don't know how to schedule a mattress pickup, just check your city's waste management website and look up the collection day. Bulk items are usually picked up between 6 PM to midnight before collection day in some cities. Note that there are specific rules attached to mattress pickups, so it's better to call beforehand.
#2. Bring it to a Recycling Center
Bring your old mattress to a recycling center to break it into raw materials or a reused parts to make newer mattresses. Recycling is one of the best and most recommended ways to get rid of old mattresses, and Jiffy Junk can help you with our eco-friendly removal service.
Mattress recycling helps decreasing waste and saving resources. It can lessen the quantity of garbage in landfills and the need to extract new raw materials from the environment. You can recycle old mattresses for upholstery, bicycle seats, carpet pads, door entrance, bicycle seats, hiking carpets, outdoors, and more.
Where to recycle mattresses
Mattress recycling facilities: As mentioned above, when it's time to throw away a mattress, you should reach out to recycling facilities to break your old mattress into finished products for other human use. These facilities are great at what they do and develop methods to break down old mattresses into small pieces for kitchen gloves, bicycle seats, and more.
Mattress retailers: They can help you recycle old mattresses also. Mattress retailers offer recycling programs as a commitment to sustainability. You can give the mattress retailers your old mattress when you purchase a new one.
Local recycling centers: If there's no mattress recyclers in your area, just ask any other recycling center if they can recycle your old mattress for other significant use. Of course, there might be some fees attached. You should check their policies for scheduling pickups and drop off before you engage.
Instead of throwing away a mattress that is still usable, give it to someone in need. To donate or recycle old mattresses, just pack them into plastic bags and make sure they're in a reasonably good condition. Many organizations have guidelines for what they will accept, so check with them before donating. Another option is to post your old mattress on online marketplaces for free, such as Craigslist, Facebook, and Letgo.
Where to donate mattresses
Depending on the distance, some charities can offer a free mattress pickup. On the contrary, some may not even accept used mattresses due to safety and hygiene concerns, so it's always a good idea to check beforehand.
Goodwill Industries
The Salvation Army
Habitat for Humanity
Local homeless shelters
Furniture banks
You can find some places to donate here.
Heads-up - it's a hassle to sell old mattresses. There are laws regarding the sales of used mattresses that vary by state. To get rid of mattresses this way, you should check with your local government and state laws to see any specific regulations or restrictions on selling used mattresses in your area. For example, in New York City, it is illegal to sell or offer for sale a used mattress, which is why many retailers do not accept old and used mattresses for health and safety reasons. It's best to properly dispose of old mattresses and consider donating or recycling them instead.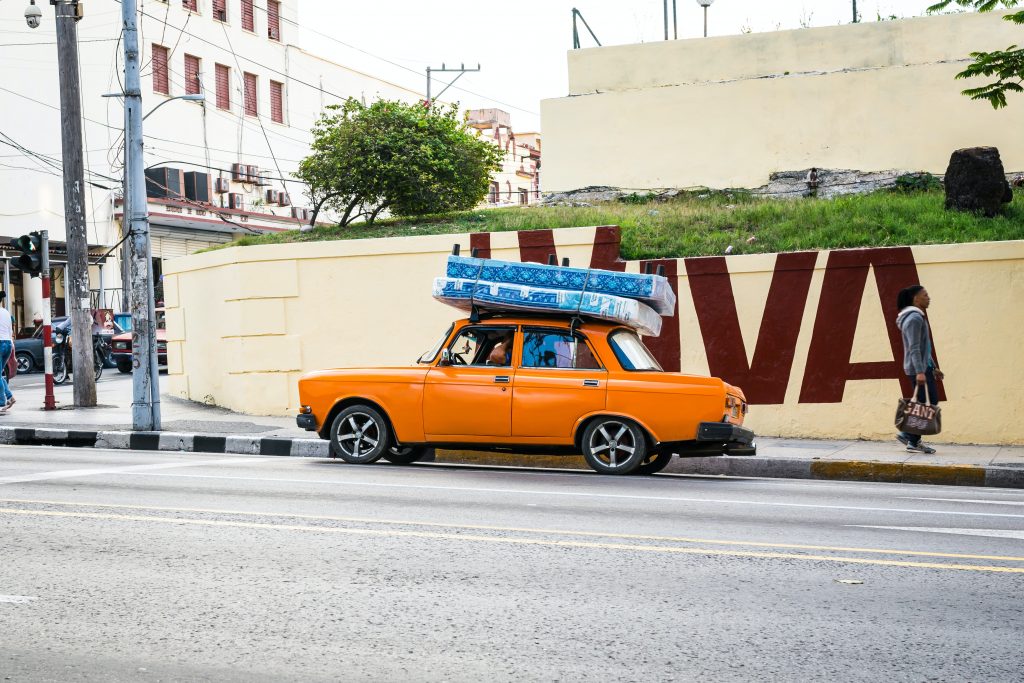 How to Recycle Mattresses by Yourself
Recycling a mattress by yourself can be time-consuming and requires a lot of physical labor - we don't recommend doing it yourself. However, if you still want to try the DIY method to get rid of old mattresses, here's how to get this done.
Tools you need:
• Utility knife, seam ripper and shop box cutter to cut the fabric
• A pair of pliers to remove the staples
• Bolt cutter or wire clippers to cut the springs
• Saw to cut the box spring frame with
• Boxes or bags to place the mattress parts in
1. Cut the Edges &
Remove the Inner Springs
Use a box cutter or scissors to cut away the fabric clothes around the mattress, including the cord on the edges. Next, remove the cord by pulling it away from the mattress fabric. Repeat the same process on the other side of the mattress. You might be able to save the cords for other use. Be careful not to cut the innerspring or coil system.
Then, carefully use a pair of wire cutters or pliers to remove the inner springs from the foam. Remember to have hardware gloves on while you are doing this. You can take these innersprings to your local metal recycling center or scrap yard, or upcycle them into wine racks or pot holders.
2. Cut the Foam, Sort the Materials
Use an electric carving knife (or a bread knife) to easily cut the foam into baggable pieces. Smaller pieces also make it easier to get rid of mattresses by yourself.
Sort the materials and separate them from the foam before you think of throwing away your mattress - like metal springs, wood frames, foam, and fabric. Bag them separately to have them disposed of or recycled.
3. Repurpose the Materials
Reuse the materials as you wish: use the foam to cushion hard surfaces, make pet beds, use the springs for DIY projects, repurpose the fabric as cleaning rags, and so on. For the rest, just bring them to a local recycling center.
Many cities and towns have recycling programs that accept metal, wood, and foam. When trying to get rid of old mattresses, you can contact your local recycling center or waste management facility to see if they accept these materials. The fabric can be reused for other projects or donated to a local textile recycling program.
Tips to Quickly and Properly Get Rid of Old Mattresses
When disposing of an old mattress, it's important to do so responsibly and with consideration for the environment. Hire one of NYC mattress pickup services instead of the DIY method. Let's look at a few tips to quickly get this done to save time.
First tip to get rid of mattresses, check the seams, corners, and crevices of the mattress for signs of bed bugs, and look for small reddish-brown bugs or black fecal matter. If you suspect the mattress has bed bugs, it is important to wrap it in plastic before disposing of it to prevent the spread of bed bugs.
Wrap the Mattress in Plastic
Regardless of whether or not the mattress has bed bugs; it is required by law in some cities, including New York City, to wrap it in a plastic bag before getting rid of a mattress. This process will prevent the spread of bed bugs and other pests. Luckily for you, Jiffy Junk is one of the city's bed bug furniture removal experts.
Use a permanent marker to label the mattress with the words "Bed Bugs" or "Infested". If you suspect the mattress has bed bugs before you throw away the mattress, bag it in a plastic bag. This will alert anyone who handles the mattress to take precautions to prevent the spread of bed bugs.
Cutting up the mattress in small sizes will help you transport them easily. It saves cost when grouping together with other types of junk for removal. Remember to bag them to keep the junk removal service aware that you have a cut-up mattress in a plastic bag.
How to Dispose of a Mattress in NYC: Rules and Regulations
Mattresses are considered bulk in NYC. You can not place it with regular household garbage, so It is important to follow these rules and regulations on how to throw out a mattress to avoid fines and ensure a safe and sanitary environment for all residents.
A mattress, box spring, or futon can be disposed of like conventional trash. It would be best if you sealed it in a plastic bag before putting it out for collection. Except for red and orange, bags can be any color. This regulation helps to keep bed bugs at bay.
If you don't dispose of mattresses or box springs properly, they will not be collected, and you may also be fined for $100. The City doesn't provide mattress or box spring bags, or coverings. You'll have to find them at retail, home improvement, and moving supply stores.
Follow the Pickup Guidelines
You should place the wrapped mattress and box spring on the curb no more than 24 hours before their scheduled pickup time to get rid of the mattress. The items should not block the sidewalk, street, or any fire hydrants and should be placed away from parked cars. This guideline helps prevent the spread of bed bugs and other pests.
Call 311 to check for all requirements and how to schedule a mattress for pickup. Check the collection schedule for NYC. Alternatively, you can contact us.
Do garbage trucks take mattresses?
No, waste management services rarely help with getting rid of old mattresses left on the curbside or with the rest of your trash. It's best to check with your local waste management company to find out their specific policies on disposing of mattresses.
Getting rid of old mattresses requires you to do some planning on what to do. So if you still don't know how to throw away a mattress, or have other priorities, call Jiffy Junk. We're the best in junk removal and dispose of them appropriately.
Interested in

Getting Started?
Have a big cleanout job that needs to be done right away? Contact us today. We'll get rid of your junk in a jiffy!
What Our

Customers

Are Saying
Thousands of satisfied customers across America have shared their Jiffy Junk Experience.