Throwing Out a Mattress? NYC Rules and Regulations
Getting rid of an old mattress in the Big Apple requires a little more involvement from you than just dragging it out to the curb. There are strict rules on how to throw out a mattress in NYC, which is governed by the City of New York Department of Sanitation (DSNY).
Compliance can be quite challenging, but there are good reasons for having these regulations in place for mattress disposal. New York is a densely populated city and so proper disposal is necessary to prevent the spread of bed bugs in the area. This is also to help prevent any hazards from happening.
First Things First: Is it Really Trash?
Generally, a mattress should last between 8 to 10 years, depending on the type of mattress you have and how well you have treated it. Something you might want to consider before you decide to throw out your mattress: NYC charities and non-profit organizations accept old mattresses that are still in good condition, so you might want to donate yours instead. Another option is to sell your mattress on online selling sites like Craigslist, Letgo, or Facebook Marketplace. You may also choose to help save the environment and have your old mattress recycled instead of being thrown in a landfill.
How Well Preserved is Your Mattress?
There are several ways to extend the lifespan of your mattress and keep it well-preserved. This includes using a mattress protector, washing your sheets regularly, and rotating your mattress every 6 to 12 months. So, if you have been doing these, chances are that your mattress may still be in good shape.
If this is the case, consider giving your old bed away to someone who may benefit from using it instead of throwing away your mattress. NYC charities, including animal shelters, will accept your old mattress as long as it is not excessively dirty or in poor condition.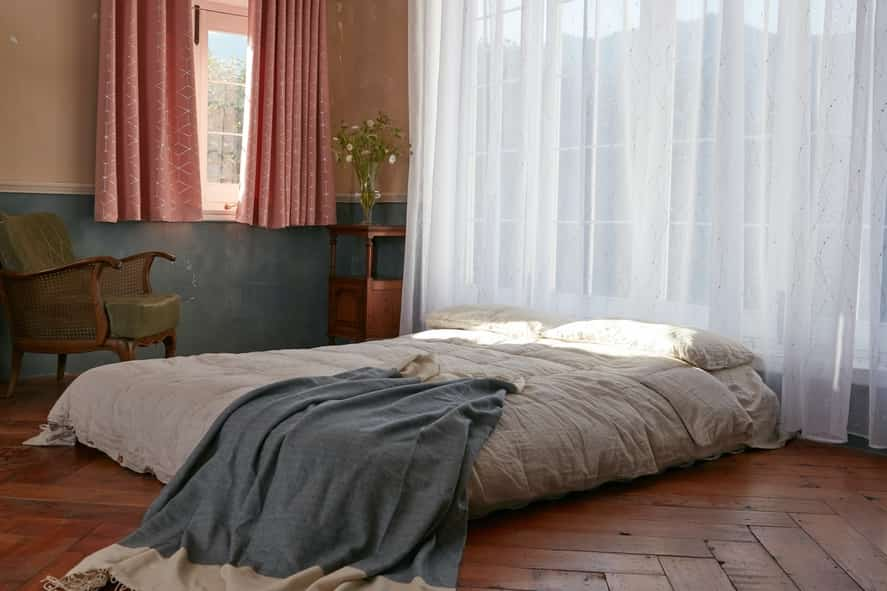 Is Your Mattress Covered By Any Warranties?
A warranty is basically a time frame that the mattress company gives in which they will replace your mattress if it gets damaged. Usually, this number is anywhere between 5 and 10 years, however, every warranty is different. For some companies, their warranty covers the disposal of your mattress.
Before initiating mattress disposal, New York City residents may want to check if the mattress' warranty covers mattress removal and replacement. If your warranty does not cover mattress removal, you'll have to arrange for the disposal of the old mattress on your own.
How Urgent is the Disposal Process?
You can schedule an appointment for your old mattress to be picked up by the NYC Department of Sanitation (DSNY) as early as four weeks in advance. However, in case you have been busy and forgot to set an appointment online, the earliest you can request for a pickup is for the next day. To ensure that the collectors get to your location at your preferred date, make sure to submit your request by midnight of the previous day, at the latest.
Take note that you may not schedule mattress pickup on NYC holidays. Cancellations may also be made during snow operations.
How to Know If You Should Discard a Mattress
Before we get into how to throw away a mattress, let's first determine when it's time to let it go. Of course, the level of comfort that you get from your mattress is the most important indicator. When you feel tired or sense discomfort or pain when you wake up after having slept for hours, that's one sign that you need to get a new mattress.
Your mattress can greatly affect the quality of your sleep and we all know how important sleep is to our overall health. So, replace your old mattress as soon as you start noticing these signs.
Torn Fabric
Visible tears are a sign that your mattress has reached the end of its lifespan. If your mattress has torn fabric that cannot be repaired, it's time to replace it. A small tear can quickly become a larger rip and this will most likely attract bed bugs and dust mites. Also, the materials of the mattress and its interior can easily get contaminated as it absorbs bacteria, liquids, or body fluids, creating a health hazard.

Spring Issues
You know that your innerspring mattress needs to retire when it starts to creak as you get in and out of bed. But an old mattress can do more than make irritating noise. A mattress spring can poke you if the spring has become damaged, lost its shape, or when the upper comfort layers of the mattress have started to wear out. This can lead to pressure points, reduced support, discomfort, and even broken skin.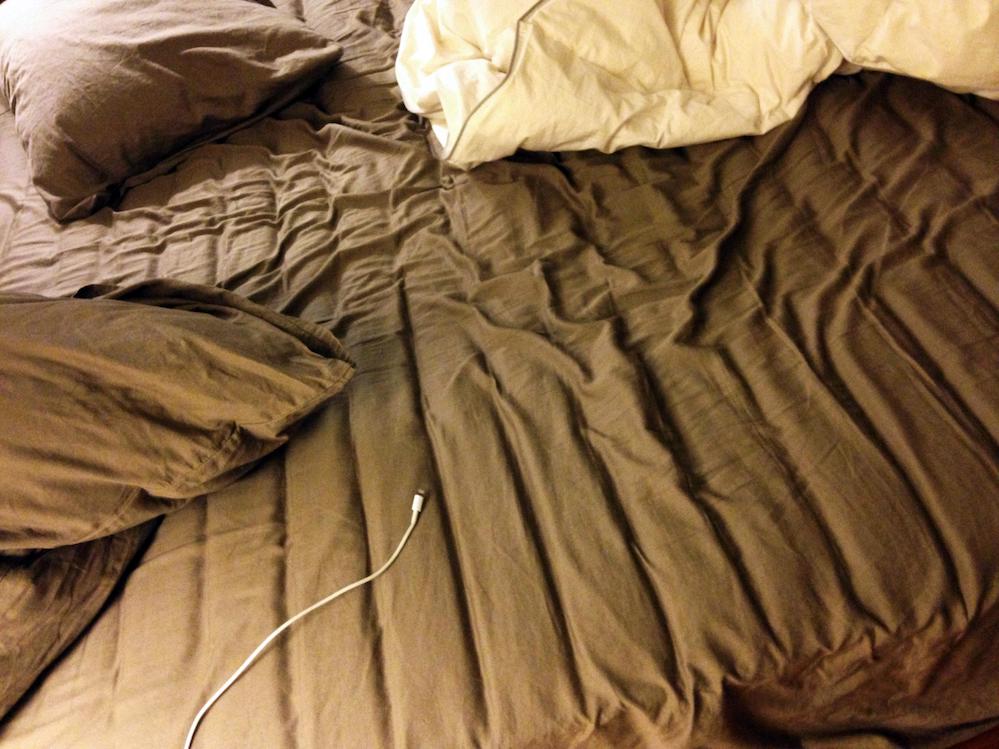 Worn Out Padding
The upper part of your mattress has comfort layers that are designed to provide support and relieve pressure. However, these comfortable layers eventually disintegrate over time and when they do, your mattress is no longer able to bounce back to its original state after sustaining your body impressions. As a result, you will notice that the part where you sleep has developed an indentation or dip and this can impact the quality of your sleep.
Signs of Sag
One of the tell-tale signs that you need to replace your mattress is when it becomes saggy and deformed. Check beneath the part where you sleep and around the edges. Fibers, foams, and pillow top material can break down over time. If your mattress has springs, it may break down and sag. The deeper the sag in your mattress, the more discomfort it brings which can deprive you of a good night's sleep and cause body pains.
Bad Smell
Bad odor on your mattress means there's mold and mildew present. Eventually, if you don't replace it right away, you may suffer from serious health problems, especially if you're allergic to mold, have asthma, or have a weak immune system. Even healthy people may suffer from congestion when exposed to mildew.

Bed Bugs
Bed bugs can live on any type of mattress and, if left untreated, the infestation can grow rapidly. While deep cleaning your mattress can help eliminate bed bugs, the best way to get rid of them for good and finally sleep soundly is to get a new mattress.
Allergies
Dust mites are one of the most common allergy and asthma triggers that lurk inside your mattress. Some of the ways you can reduce dust mites and relieve your symptoms are by vacuuming, steaming, and flipping your mattress. If these steps don't help, you will need to buy a new mattress.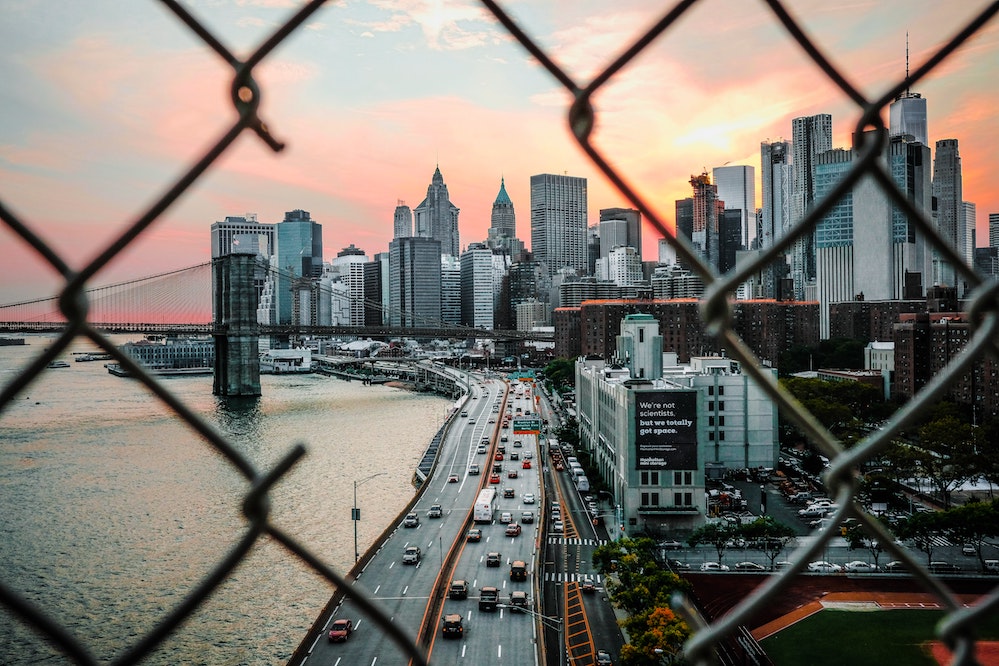 NYC Mattress Disposal: Rules and Regulations
The City of New York Department of Sanitation, or DSNY, has strict rules when it comes to mattress removal in NYC. If you want to get rid of your old mattress you cannot simply drag it out to the curb. There are specific steps on how to throw away a mattress in the Big Apple and non-compliance will result to a hefty $100 fine. All the five boroughs of NYC must follow the regulations on mattress disposal: Brooklyn, Manhattan, Queens, Staten Island, and the Bronx.
The steps outlined below will guide you through the process of mattress removal in NYC.
1. Schedule an Appointment
How to throw out a mattress in NYC? The first thing you have to do is request for a 311 mattress pickup. You are required to request for an appointment to have your mattress or box spring properly removed. This applies to items larger than 4 feet by 3 feet, including futons, which are considered mattresses.
You can schedule an appointment up to four weeks in advance. If you're in a rush, you may request for a next day appointment but be sure to schedule this by midnight the previous day. You may include up to 10 items per pickup day.
Collections are made Mondays through Saturdays, except on city holidays and during severe weather conditions when collections may be postponed and rescheduled.
2. Wrap Your Mattress in a Plastic Bag
The next step on how to dispose of your mattress in NYC is to seal your mattress in a plastic bag before you put it out for collection. This is to help prevent the spread of bed bugs.
The plastic bag is not provided by DSNY. You can buy this at department stores, home improvement stores, and moving supply centers. You may use plastic bags of any color, except red or orange. Red garbage bags are used to dispose of medical waste and orange garbage bags are used for clinical wastes that need to be incinerated.
You are required to follow the standard process of getting rid of old mattress. Otherwise, your mattress will not be collected and you may receive a $100 fine.
3. Set The Mattress Outside Before the Team Arrives
Now that you already know how to dispose of a mattress properly in NYC and have scheduled an appointment for your old mattress to be collected, be sure to leave your mattress at the curb or alley between 4 PM and midnight the evening before your appointment day. If your mattress is not out at time of collection, you will need to schedule a new appointment.
Take note that the DSNY team is not supposed to enter your home or ring your bell on the appointment day. You will have to be the one to take your old mattress out. Also, if your old mattress is not fully sealed, the DSNY team will not collect this and you may still be given a $100 fine.
Based on the Size, an Appointment Must be Made Beforehand
In terms of mattress disposal, New York City DSNY specifies the minimum size requirement for the collection or removal of old mattresses, which is 4 feet by 3 feet. Given this guideline on how to get rid of mattress in NYC, the following mattress sizes will require the owners to schedule an appointment for pick up:
• Twin
• Twin XL
• Full
• Queen
• King
• California King
All the mattress sizes listed above are generally larger than 4 feet by 3 feet. However, take note that the dimensions for these sizes may vary.
It is important that you measure the size of your mattress before you request an appointment from the DSNY. Anything smaller than the dimensions specified above can be disposed of along with other garbage.
4. In Case of a Missed Appointment, You Can Always Reschedule
If you fail to leave your old mattress at the designated curb or alley at the scheduled time of collection, you will need to request for a new appointment.
In case you need to cancel or reschedule your appointment, you may do so up until 4 PM the day before your appointment. Requests for cancellation and rescheduling cannot be made online. You will have to call 311 for assistance by phone. Make sure you have your Service Request number.
For missed collections, you can leave your properly sealed mattress out and file a missed collection complaint. Only customers who have a Service Request number can file a missed collection complaint. If you don't have your Service Request number, you will need to make a new appointment.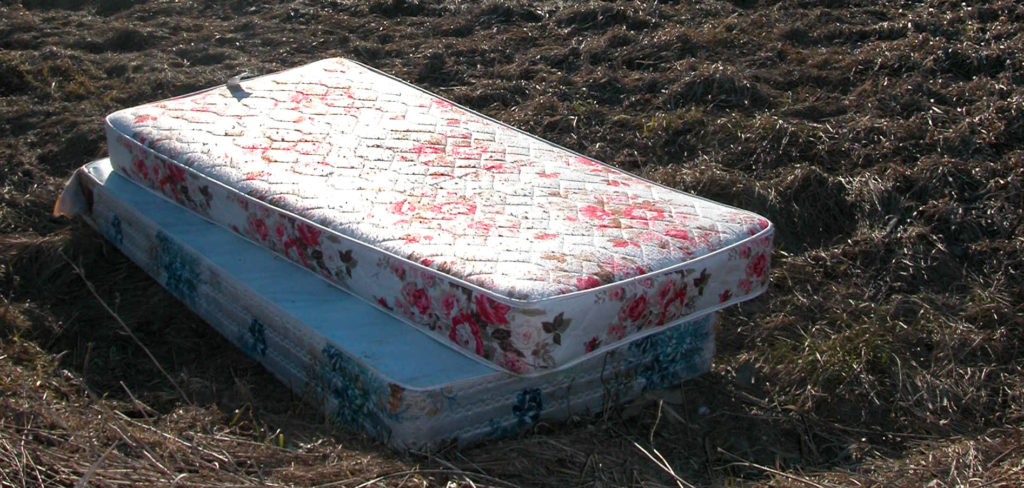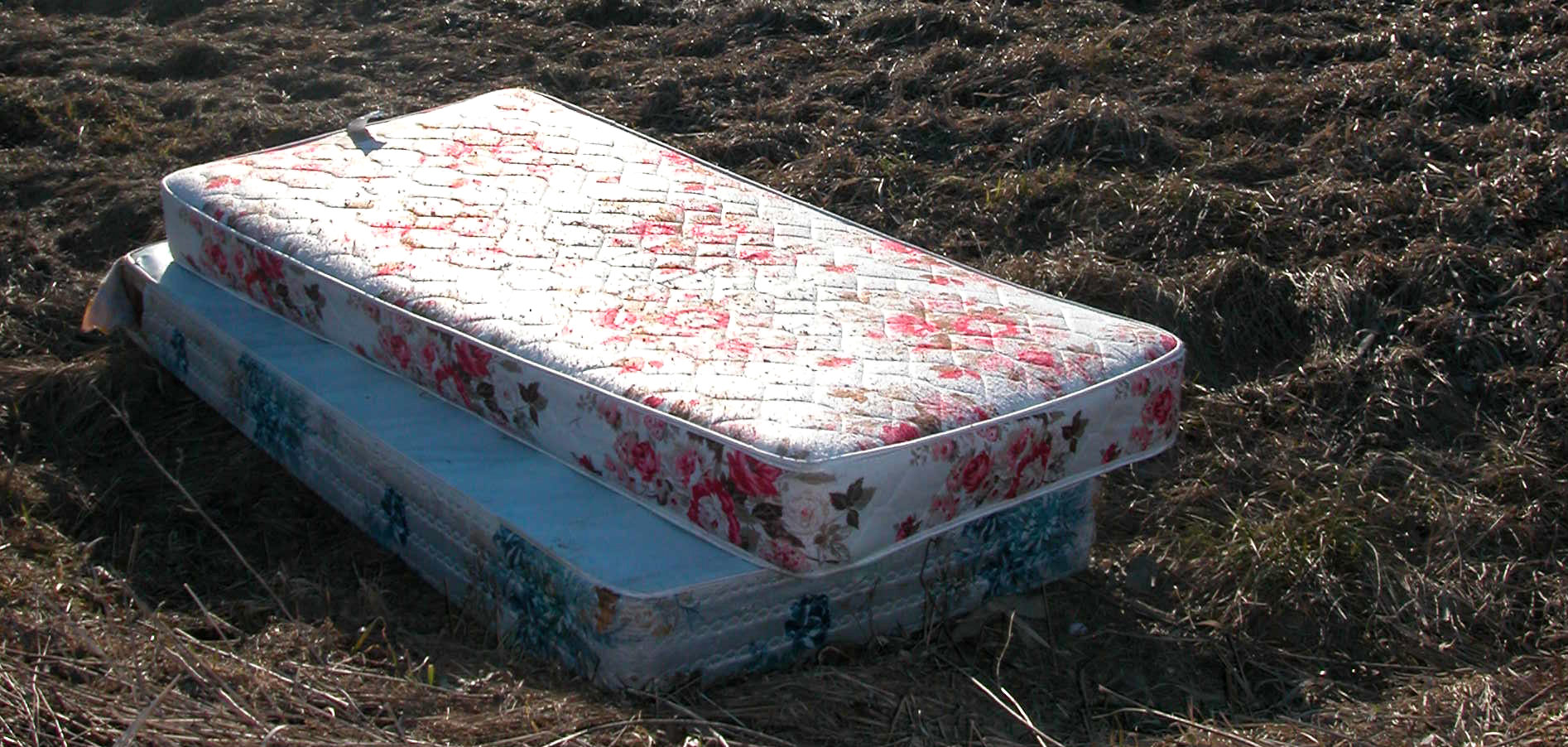 How to Dispose of a Mattress
Aside from learning the proper way of how to throw out a mattress in NYC, you may want to familiarize yourself with alternative means to dispose of your old mattress. Instead of contacting DSNY to collect your old mattress, box spring, or futon, you can also try donating this to charity or recycling it.
If your old mattress is not too worn out, maybe disposing it into the landfill is not the best way to get rid of your old bed. If it is still in good condition, someone else may benefit from using it.
1. Determine the Fate of Your Mattress
First and foremost, check the condition of your old mattress before you make a decision. Depending on the condition of your mattress, you can choose to recycle it for reuse of its parts, donate it to a shelter or charitable organization, or send it straight to the landfill. It helps to do a little bit of research on the recycling or charitable programs in your area so you know how to best dispose of your mattress.
2. Check for Your City's Disposal Guidelines
Knowing your city's rules and regulations on removing your old mattress can save you from having to pay a fine of $100. As mentioned earlier, there are strict regulations on mattress disposal in New York. You are not allowed to just leave your old mattress out on the curb without scheduling an appointment with the DSNY to collect it. Your old mattress also needs to be properly sealed before you take it out for collection.
3. Recycle
Recycling is a more environmentally friendly and sustainable way to go about your mattress disposal. New York City recycling companies will take apart all the materials from your old mattress and sell them to be made into something new. Unlike throwing it to the landfill, nothing gets wasted as everything gets recycled: the foam, the coils and springs, and the wood. For instance, the foam may be used for upholstery, bicycle seats, and carpet pads.
Check If There are Any Recycling Programs Near You
Do a quick online search and you'll see that there are a lot of recycling centers in NYC that accept old mattresses. Aside from these private companies and non-profit organizations, the New York City Housing Authority (NYCHA) has a mattress recycling program that aims to divert bulk waste from landfills and have a clean and pest-free city by the year 2025. Currently, NYCHA is in partnership with Renewable Recycling, Inc. and FASTWAY CTK, LLC.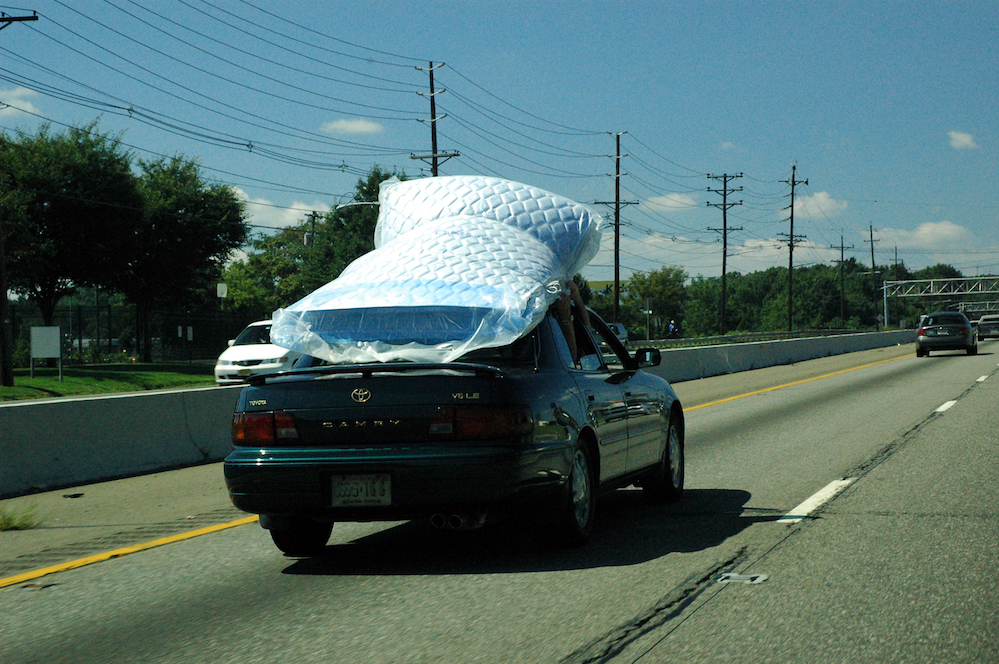 4. Donation
If your old mattress is still in good condition, consider donating this to a charitable institution or non-profit organization instead of sending it to the landfill. Some charities even offer to pick up the mattress at your doorstep free of cost. Another option is to post your old mattress on online marketplaces, such as Craigslist, Facebook, and Letgo. These sites have a free listing section that allows people in need to pick up your old mattress.
If Possible, Always Give Your Mattress to Someone in Need
Sometimes, all you need to do is post on your social media account that you have an old mattress that is still in good condition and you are giving it away. You can also do a search on Facebook for groups that accept used household items like mattresses and donate these to people in need.
Check Condition Before Donating
Before you get in touch with a charity or group, check the condition of your mattress first. If it is fairly clean, with no stains or odors, no bed bug infestation, and doesn't squeak as you get on and off the bed, then donating it would be a good idea.
Find a Suitable Organization to Donate to
There are online directories specifically for donations, making it so much easier for you to find the organization nearest your location. Donation Town provides a list of local and national charities registered near you and makes the process of donating so convenient as it also helps you schedule a free pick-up of your mattress.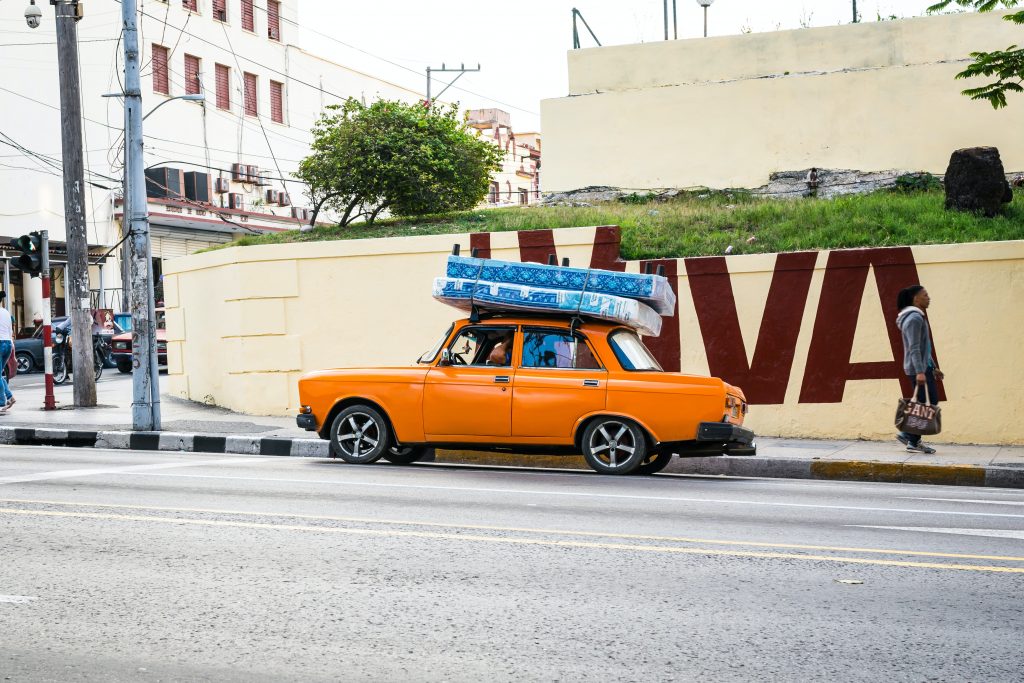 5. Mattress Disposal
One of the things you need to know is how to discard a mattress. This makes it easier to dispose of it. The tools you will need are:
• Utility knife, seam ripper and shop box cutter to cut the fabric
• A pair of pliers to remove the staples
• Bolt cutter or wire clippers to cut the springs
• Saw to cut the box spring frame with
• Boxes or bags to place the mattress parts in
Cut and Pull the Cord From Its Edges
Find where the piping ends then use a seam ripper or utility knife to cut the thread. Next, remove the cord by pulling it away from the mattress fabric. Repeat the same process on the other side of the mattress. Keep the fabric strands to be reused or you can donate them.
Remove the Sides of the Mattress
After removing the binding cords from all of the sides of your old mattress, the next thing you will need to do is to pull off its sides. You might want to wear protective gloves to avoid hurting your palms as you perform this step.
Pull the Top Layer of Fabric
Pulling the top layer of the fabric will reveal a layer of fluffy padding or foam. Be careful while you are pulling this layer and watch out for staples that bind the outside fabric. Snip the staples using a pair of pliers until the top layer is completely free.
Gather the Fabric and Interior Padding
Be sure to keep wearing your gloves while you do this. With your hands, sweep the fluffy insides of your old mattress into a plastic garbage bag or cardboard box. This stuffing is usually made up of cotton and foam which can be recycled at a facility, reused, or composted.
Remove the Bottom Layer
Pull the thin layer of fabric at the bottom of your mattress away from the metal springs. If your mattress has an added layer of foam cushioning, remove this as well. After you have removed all of the foam and fabric, you can break this layer down to recycle or compost.
Remove the Metal Springs
After you have removed all the fluff and fabric, you'll reveal the interior springs. Use a bolt or wire cutter to cut this layer into smaller pieces. You can take these innersprings to your local metal recycling center or scrap yard, or upcycle them into wine racks or pot holders.
Use Appropriate Safety Equipment
It is crucial that you use safety equipment as you attempt to break down your old mattress, considering the raw materials and harsh edges that the mattress is made of. Make sure that you are wearing work gloves and safety glasses during every step of the process.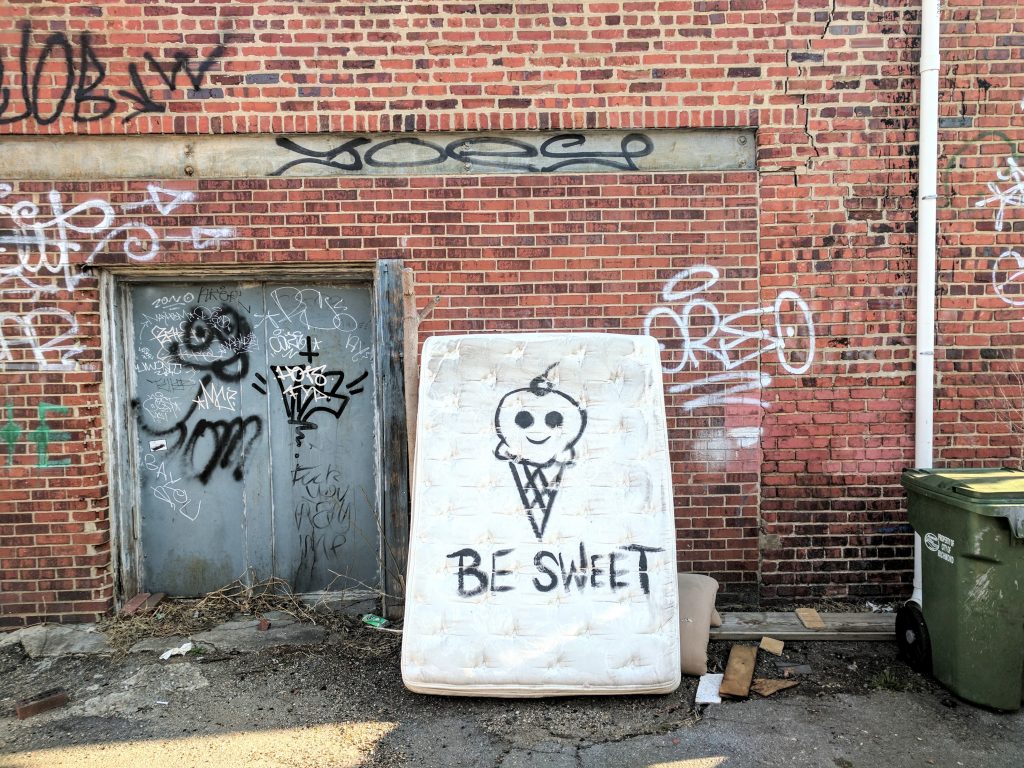 6. And Finally, Contact a Disposal Company to Take Care of the Rest
This is the most convenient and ecologically responsible way to dispose of your old mattress. You won't have to go through the hassle of sealing your mattress and carrying it all the way to the curbside or learn how to cut up a mattress for disposal. Simply contact a disposal company like Jiffy Junk to pick up your old mattress from your home and send it to their partner recycling or donation facility of your choice.
Quickly and Efficiently Removing a Mattress
You can spend time and money working out the details of arranging mattress disposal and securing the mandated bags, which are not provided by DSNY, to then invest physical labor into hauling an unwieldy mattress all the way down to the curb after all that work. Or, you can dispose of your mattress quickly, easily and cost-effectively with a single phone call.
At Jiffy Junk, we understand how difficult it can be to get rid of big items in a very big city. Our trained technicians offer white-glove removal services for any kind of waste you can imagine, up to and including mattresses.
We'll come to your location anywhere in the five boroughs, Nassau or Suffolk Counties to remove all your bulky waste, whether it's one mattress or a full hoarding cleanout. We'll even leave the space swept clean and free of any lingering dust bunnies, which can be especially helpful when you're preparing for a move. Don't strain your back or your wallet or risk fines from DSNY. Let us get rid of your old mattress in a flash!
Call today: 844-543-3966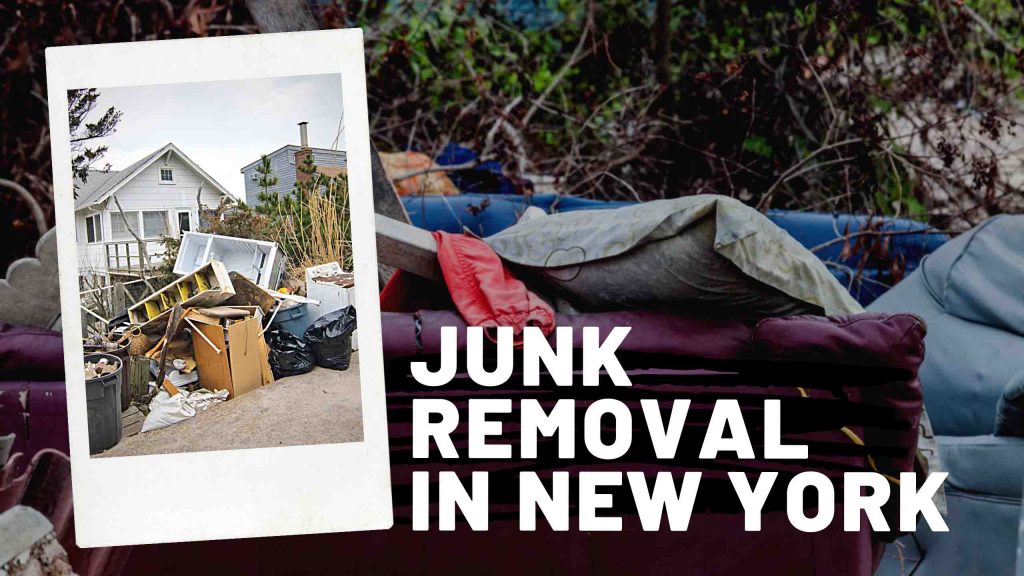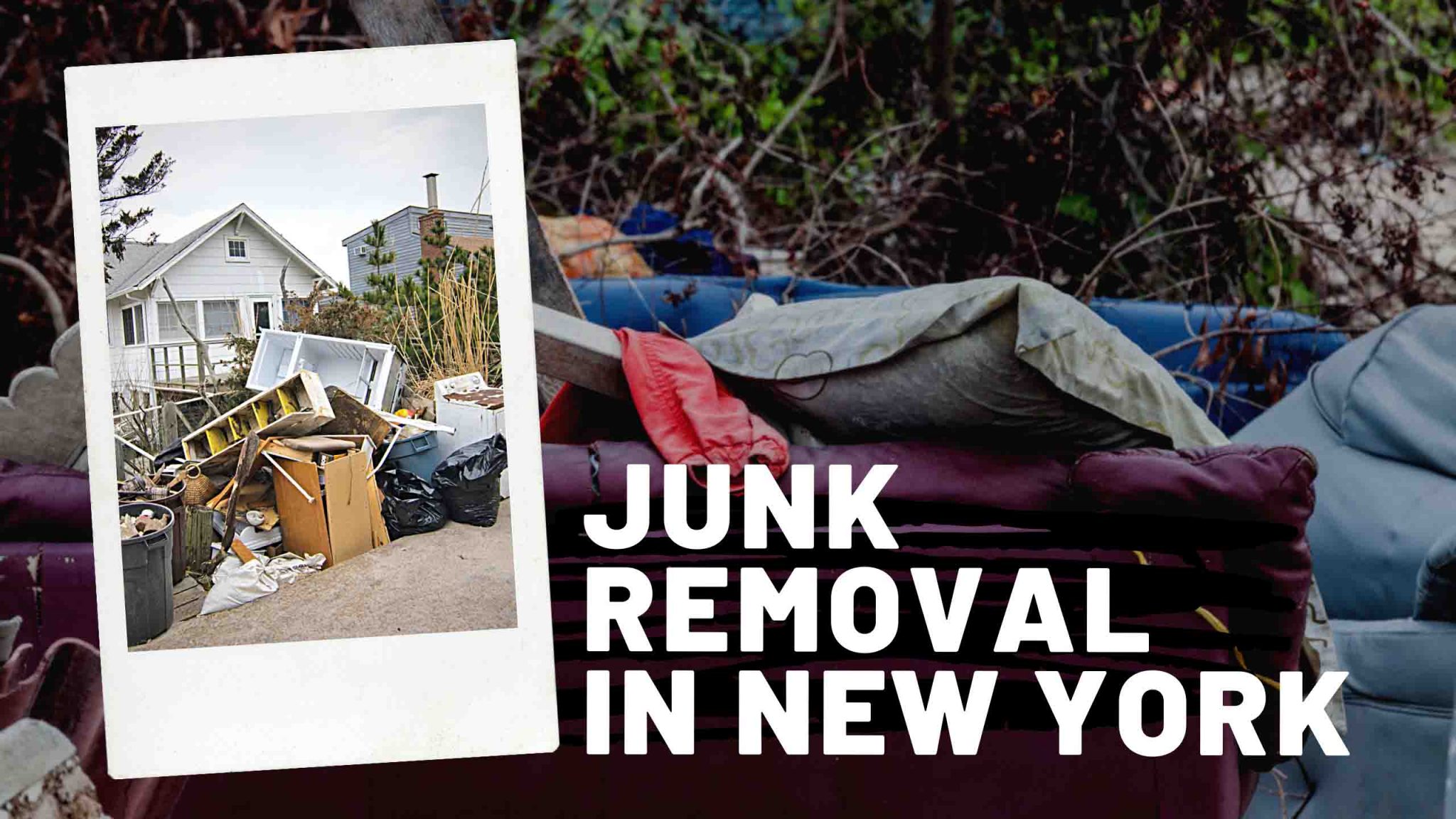 Frequently Asked Questions
Can You Leave a Mattress on the Curb?
No. In NYC, there are rules in place on how old mattresses should be disposed of. You will need to schedule an appointment with the DSNY, properly seal your mattress, and leave it at the designated curb or alley between 4 PM and midnight the evening before your appointment day.
How to Wrap a Mattress in Plastic for Disposal
You can wrap your old mattress or box spring in a large plastic bag and seal this with heavy-duty tape. This is not supplied by the DSNY. You can purchase large plastic bags from home improvement stores and many large retailers, such as Target, Bed Bath & Beyond, and U-Haul.
Where Can I Dispose of a Mattress Near Me?
If you choose to schedule a pickup with the DSNY, you can leave your mattress at the curb before the appointment day. If you opt to have your mattress donated or recycled, the easiest way is to contact Jiffy Junk and we will pick it up and send it to our partner facilities.
Where to Throw Away a Mattress
In NYC, you don't simply throw away your old mattress. Doing so will get you a $100 fine. Mattress disposal is handled by the DSNY. Set an appointment through their website, seal the mattress with a plastic bag, and leave it on the designated curb or alley before your appointment day.
Interested in

Getting Started?
Have a big cleanout job that needs to be done right away? Contact us today. We'll get rid of your junk in a jiffy!
What Our

Customers

Are Saying
Thousands of satisfied customers across America have shared their Jiffy Junk Experience.