Where to Throw Away Furniture: Can I Leave Old Furniture on the Curb?
Isn't buying new furniture exciting? Oh, the thrill of picking out new stuff for your home! But with it also comes a sense of dread and this stems from not knowing what to do with old furniture. When you dispose of furniture it isn't exactly as easy as throwing your stuff out in your trash bin. So, where to throw away furniture then? Does it make sense to hire a junk removal service?
Should I Leave Old Furniture on the Curb?
Leaving your trash on the curb is the easiest option. Garbage collection services will pick it up for you. But this usually only works on smaller items like everyday household trash.
Bigger items like furniture are a different story. It's not all the time that garbage collection services will pick up heavy and big furniture. So, where can I throw furniture away? Many cities prohibit residents from putting large and heavy items on the curb. The best thing you can do is to contact your local curbside recycling and garbage collection services.
Avoid paying a hefty fine from leaving furniture at the curb just because you assumed that it's alright to do so. If you live in areas with curbside furniture removal, you most likely have to wait for their pick-up schedule before you can haul your furniture outside.
In most cases, local garbage collection services will only pick up bulky items once a month. Additionally, if you want to throw away old furniture you can't just leave all your unwanted furniture on the curb. There's a certain limit on how many pieces you can throw out. On the other hand, it can be a low-cost option for those who only need to throw out one or two old furniture pieces every year.
5 Benefits of Throwing Furniture Away
Trash has a negative impact on our mental and physical health. It's difficult to ignore trash as big as old furniture since it occupies more space. This is why it's necessary to say: "Out with the old" and begin throwing furniture away when it can no longer serve its purpose.
Here are the things that you can gain by throwing furniture away:
#1 Free Up More Space in Your Home
Many of us have so many items within our house, but sadly, not near the amount of space we need to keep it all while living comfortably. If you're frustrated and searching for a way to free up space in your home, your best bet will be throwing furniture away.
It's no secret that furniture pieces are notorious for taking up space (and sometimes, they can even be an eyesore). Reclaim that space, be bold, and let go of the old!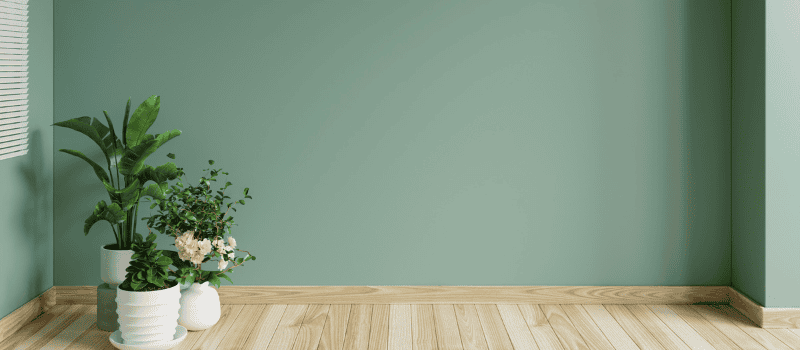 Keeping old furniture in your home is bad for your health because it attracts dust.
Your susceptibility to allergy attacks increases if you have too much dust at home. However, allergies aren't the only reason to worry. People with asthma and COPD could be affecting their quality of life because of old furniture as well. Throwing furniture away is the go-to solution if you suffer from any of these conditions. If you're sneezing, have a runny nose, cough, or other symptoms, your furniture could be the culprit.
Toss that dusty, ancient sofa so you can breathe easily and improve the quality of your life.
Big furniture tends to take up a lot of space, and often times leaves the room feeling a bit claustrophobic. Sometimes, no matter how hard you try, your home just looks cluttered and complicated. One of the most efficient ways to handle the situation is by decongesting the rooms to free up space.
Your home will look better and feel better for you. Jiffy Junk knows how to haul old furniture away, so you can maximize your space. Contact us and we'll help you free up that space in a jiffy.
#4 Minimizes Accident Risks
We've all been there. Sometimes, there's just not enough space to maneuver between the side table and the couch. Despite our finesse to avoid tripping over that side table, our most conscious efforts fail us. We have nowhere else to store the furniture, and now it's resulting in injuries. That's when it gets personal. Many folks get injured because there's just too much junk in their homes. Items within the home begin to pile up.
So before you know it, that mountain top of discarded furniture could end up falling. Don't let things get dangerous. We recommend that you haul old furniture away to prevent serious accidents.
#5 Takes a Load off Your Shoulders
One of the most freeing ways to allow you that peace of mind you've been searching for is to remove the things that no longer serve a purpose for you. Getting rid of furniture that invades your space, such as that bulky old chair or couch that no one even uses anymore, is going to take that weight off your shoulders.
You'll finally want to spend time in the room once more, breathing a sigh of relief. Jiffy Junk is here when you're ready to experience the freedom of your personal space by whisking away that bulky furniture with our couch trash pickup service.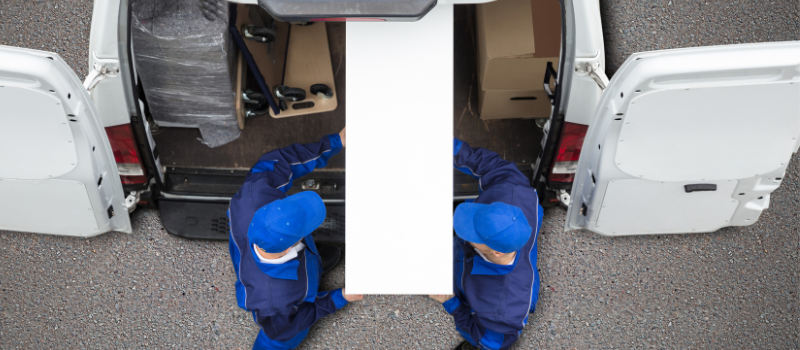 How to Get Rid of Large Furniture
There's no need to stress out or give yourself a headache when thinking about the right way to dispose of furniture. When it's time to tackle the beast of burden, don't fret. If you're looking for the most convenient and easiest options to get rid of furniture, here are a few things you can do:
Take your Old Furniture Apart
Many large pieces of furniture are built with multiple materials. These materials result in the size of the furniture. Let's face it, large furniture pieces are bound to be heavy, and can result in backache when attempting to throw away old furniture pieces that are still intact. The best solution is to break it down.
Whenever possible, remove pieces from the joints of wooden furniture. By taking a couch apart, it will make it lighter and less bulky. As a result, you can dispose of the old furniture at the curb just like regular trash. Sometimes, it's more trouble than it's worth to take on the job yourself.
Remember that Jiffy Junk knows how to get rid of a couch, so you don't have to.
Your trash could be someone else's treasure. There are many places that picks up old furniture like for gently-used furniture, you can drop them off at your nearest Salvation Army or Goodwill.
When looking for "where can I take old furniture to donate", you'll find that donation centers such as Habitat for Humanity ReStores and the National Furniture Bank Association also pick up old furniture. However, you do need to call them first before you drop off your items. You shouldn't just show up and drop off your old furniture without asking them to see it first. They need to inspect it to see if it can still be used. Otherwise, you put the burden of furniture removal on them.
Aside from these donation centers, you should also check out your local schools and animal shelters. They might also need furniture pieces that they can repurpose or turn into new items.
List the Furniture online
Sometimes, we're desperately searching for someone who picks up old furniture for free. One of the best ways to do this is by posting it online. Depending on the condition of your furniture, it's possible to sell it, or give it away. Using social media channels such as Facebook Marketplace and Offerup could be the best way to rid yourself of furniture quickly. You just might find someone who's interested enough to come take it off your hands for free.
Trade it for something Else
Let's say you're interested in getting rid of furniture because you're wanting to replace it with something else. Instead of throwing furniture away, there's a better option. Trading your old furniture for something else you would like is an excellent way to save money while getting an item you'd rather have. A great way to find a trade offer is by going to social media outlets such as Facebook Marketplace and OfferUp to ask other people if they're interested in trading anything.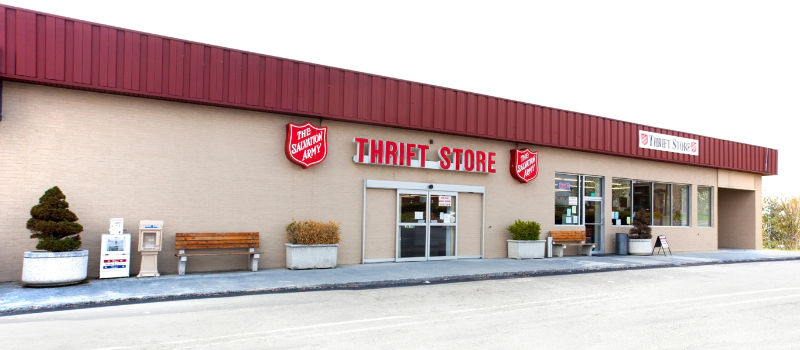 Dispose of Furniture: Alternative Options
The question people ask most often is: Where to throw away furniture? The good news is that there's more than one resolution to this problem. In fact, curbside trash collection isn't always the answer when tossing it out. When asking around to find out who picks up old furniture, you'll find plenty of companies that will come to you and handle the task of removal.
Here are some of the options to quickly dispose of furniture that you can try:
Don't mind doing furniture removal on your own? You can take the DIY route and rent a dumpster to dispose of furniture. It's affordable and you don't have to worry about exceeding a limit. As long as the furniture will fit in the dumpster, you can get rid of it.
Most dumpster rental companies offer various sizes of dumpsters. Choose the right size of the dumpster that will fit everything that you will discard. After that, someone will drop off the dumpster at your home. The downside to this is that you have to do everything on your own including loading your furniture into the truck. If you're loading bigger furniture such as couches and bed frames, you need to ask for help to safely load them into the dumpster truck.
However, if you are throwing furniture away this way, it allows you to work at your own pace. Pick a convenient time to get dump truck delivery. That way, you can work without worrying about time constraints. Call the company to pick it up after hauling all your old furniture in the truck.
Contact The Leading Furniture Removing Company
Moving furniture around is already hard. Hauling it to a dump truck is even harder because you will have to lift and carry it, thereby increasing the risk for injuries.
Why not just hire Jiffy Junk for picking up junk furniture ? Our team can go to your place and haul your old furniture to our truck. Sit back, relax and let us do the heavy lifting for you. We understand that some people have issues that prevent them from carrying heavy loads. It's not easy to carry old furniture if you suffer from conditions like back pain and arthritis.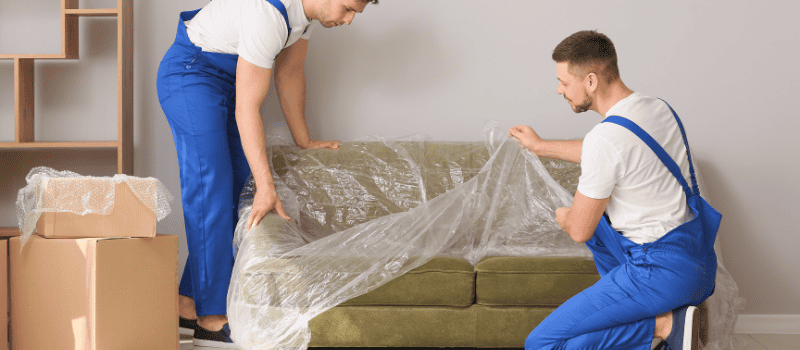 What if I Have a Lot of Furniture to Get Rid Off?
If you have a lot of pieces to get rid of, a professional pick up old furniture service is your best option because we'll take care of everything for you.
If you live alone and no one's there to help you picking up junk furniture from the house, that's exactly where we come in. Don't worry about the costs. There's a common misconception that professional furniture removal services can cost a lot of money. The truth is, it's more cost-effective if you're getting rid of big, heavy, and bulky items.
Additionally, if you have other stuff to get rid of such as old appliances or construction debris, we can haul that for you as well.
Take Your Old Furniture to Scrap Dealerships
A good way to dispose of furniture if its still in good condition and you can veer away from the grimy and torn upholstery and check the inner parts of the furniture. Is the frame in good condition? What about the legs? A scrap dealer will recycle the parts that can still be recycled. For couches, you might need to strip off the old stuffing and cloth first before taking it to a scrap dealer. They usually won't do that for you. Scrap dealers might not accept old furniture with its upholstery still there.
As for metal furniture, make sure you check if it's non-ferrous. Most dealers will give you a higher price for non-ferrous metals. To check, simply put a magnet to the metal. It's non-ferrous if the magnet doesn't stick.
The Downside of Scraping Your Old Furniture
The downside to this is that you still need to rent a truck to haul your furniture to a scrap dealer, which might not always be in close proximity to your area. Furthermore, if your furniture scraps don't fit in the truck, you'll have to make multiple trips.
You do need to check if there are scrap dealers near you before you decide if it's worth the extra costs of renting a truck to haul old furniture away.
Tips to Reduce the Costs of Professional Furniture Removal
There's no need to put yourself at risk of getting injured because you lifted heavy furniture pieces on your own. It's a fact that throwing furniture away by yourself is risky business. Allow the pros at Jiffy Junk to dispose of furniture safely for you. If you're worried about disposal costs, here are some things that can save you money when removing furniture:
Throw Out Your Old Furniture Along With Your Other Trash
You can save more money by filling up an entire truck of trash rather than keep on renting smaller dump trucks to fill it up with only a few pieces and junk. That said, if you're throwing furniture away, you might want to consider doing a whole house purge. Get rid of the things that you no longer need along with your old furniture such as appliances, old clothes, and construction debris.
Choose a Junk Removal Company Near Your Area
It's no secret that furniture removal can be costly. That's why it's best to hire someone to pick up furniture that serves multiple locations all over the state. Our Jiffy Junk pros haul old furniture away wherever you are. We will exceed the call for your furniture removal needs by following our best practices. If you choose a junk removal company that's closer to you, you can also save on the high cost of transportation.

It's important to get the pros to haul old furniture away before the peak season for junk hauling kicks off. During those busy times, it's very common for people to spend far more than they should to get rid of their items. This is because many affordable services will be overbooked, and the only options remaining will cost a fortune. The best bet is to book your furniture pick-up ahead of time. That way, you're bound to find a price range that works for you.
Final Words on Where to Throw Away Furniture
When asking "where to throw away furniture" it's easier to just hire a junk removal company to haul your furniture and be done with it, you might also want to go the extra mile and choose a company that has better practices.
For instance, our team is dedicated to ensuring the cleanliness of your place after the furniture has already been picked up. We make sure that dirt and debris are removed before leaving your place so that you can enjoy a cleaner and more spacious home. We also make sure that your trash will course through different recycling channels to reduce its environmental impact.
Our team will go through your trash and see which ones can be recycled and donated. These extra steps are what make our services a cut above the rest. Jiffy Junk services offers to haul old furniture away and couch trash pickup services!
Frequently Asked Questions
Who Picks up Old Furniture?
Glad you asked! If you're looking to hire someone to pick up furniture, look no further than the pros at Jiffy Junk. You can count on us to get the job done. If you're ready to book an appointment online and receive a free quote, we look forward to serving you. If you're still on the fence about using our service, take a look at what over 1,000 customers have said about us in our 5 star reviews.
Where Can I Throw Furniture Away?
If you find yourself wondering what to do with old furniture, no worries. There are quite a few options to choose from. Some of the most common ways to help you get rid of used furniture include donating it to charity, taking it to a landfill, or you can let the pros handle it for you by hiring a junk removal company.
Junking a couch requires a bit of work. Couch size is going to be the biggest factor to think about. The best way to handle this is by taking a couch apart and leaving the pieces on the curb. Rather than taking on this tedious task though, you can always call a professional company like Jiffy Junk for couch trash pickup.
Interested in

Getting Started?
Have a big cleanout job that needs to be done right away? Contact us today. We'll get rid of your junk in a jiffy!
What Our

Customers

Are Saying
Thousands of satisfied customers across America have shared their Jiffy Junk Experience.