Interested in

Getting Started?
Have a big cleanout job that needs to be done right away? Contact us today. We'll get rid of your junk in a jiffy!
What Our

Customers

Are Saying
Thousands of satisfied customers across America have shared their Jiffy Junk Experience.
White-Glove Junk Removal & Home Cleanout Services in Broward County
Sometimes you just need to get rid of a few items, and sometimes you need something a bit more comprehensive. Managing the estate of a departed loved one, handling a full-scale hoarding mitigation project or working to purge before a big remodeling project all require a bit more attention to waste management. When you need more in-depth junk removal and home cleanout services, it's not always easy to know where to turn. Still, a lack of planning for waste management has the potential to totally derail your project. From interfering with productivity to creating safety hazards, unwanted items and castoff debris are no laughing matter.
Making the right decision for your project means understanding all your options, from municipal bulk collection to white-glove private hauling. Find out what you can expect from large disposal in Broward County, and how you can make the most efficient choice for even the most overwhelming junk piles.
Weighing Your Options for Junk Removal & Home Cleanout Services
Managing household waste is easy; you drop things you no longer want into a bin, and wheel it up to the curb for weekly collection. But when your junk pile grows, municipal service options become a bit less clear. Regulations can be confusing, as can schedules and the ethical implications. We all must work to protect the planet for future generations, and municipal hauling is far from the greenest option.
Solid Waste and Recycling Services of Broward County provides municipal bulk collection to residents of unincorporated Broward County once each month. Before you even dive into the rules, regulations and limitations, you'll have to face the potential scheduling conflicts. Once-monthly pickup can present a very real problem when you're facing a tight deadline. Whether you need to vacate a property ahead of a hard and fast moveout date, or you're trying to clear away detritus as part of a time-sensitive remodel, you can't always wait for municipal bulk collection dates.
If you are able to make your schedule work with that of Solid Waste and Recycling Services, you'll still need to consider the inherent limitations. Not all waste is considered acceptable for bulk collection, and this includes any and all construction or remodeling debris. Haulers will also not accept any waste resulting from commercial operations, including hired landscaping or lawncare services. It's important to note that collection technicians will not move unacceptable items in order to reach ones they deem acceptable. Anything left behind is still your responsibility to manage, and remaining waste must be removed no more than twelve hours after scheduled collection.
There are also environmental implications, as most of what is collected by Solid Waste and Recycling Services will eventually end up in the nearest landfill. This even holds true for items in usable condition, like furniture and household goods, as there is simply no existing system to separate and transport them to local donation centers. This not only means usable items are taken out of rotation when they could be useful to less fortunate members of the community, but also that they're contributing to an already overburdened landfill.
While its official name may be Monarch Hill Renewable Energy Park, the Broward County landfill is also widely known as "Mount Trashmore." Towering more than 200 feet, it has the dubious honor of being one of Florida's tallest manmade landforms. It's quickly running out of space, as a 23-acre tract is the last space which can accept waste before existing buildings would have to be demolished. We all must do our part to minimize landfill impact, and piling unwanted items at the curb for bulk collection is not helping.
Environmental concerns aside, there's also the labor investment required to take advantage of municipal services. You must do all the removing, sorting and dragging heavy items down to the curb yourself; the county does not offer junk removal and home cleanout services. When your to-do list is a mile long, the last thing you want is to also assume responsibility for the manual labor. This is where working with a private hauler can be more efficient and more effective.
Choosing a White-Glove Service Provider with a Cleaner Approach
Working with a private hauler who shares your commitment to more ethical disposal can also simplify your entire project. So many items on your to-do list are difficult or impossible to outsource, but waste management isn't one of them. When you choose a conscientious service provider, you're able to take all the time you need to manage everything else.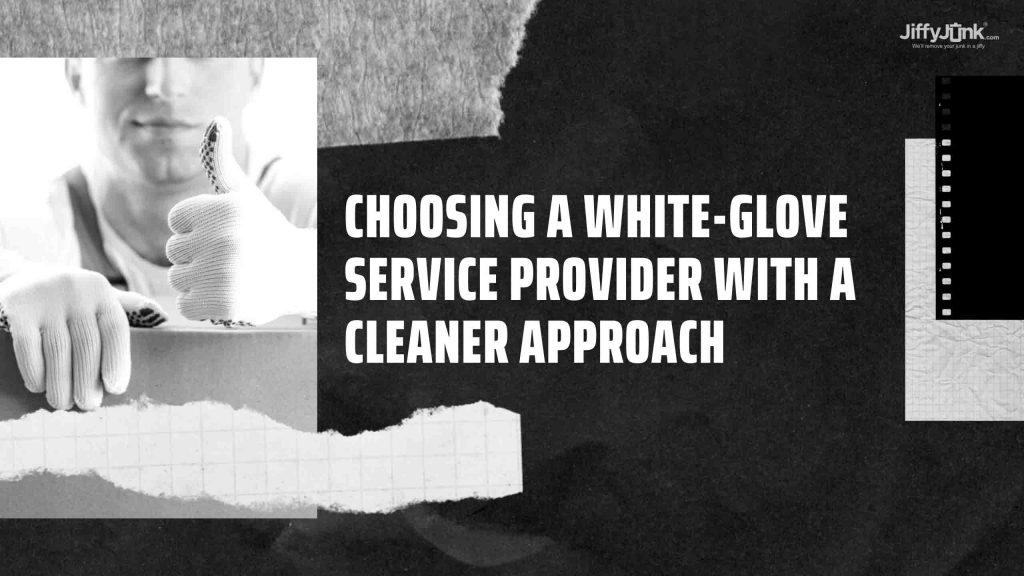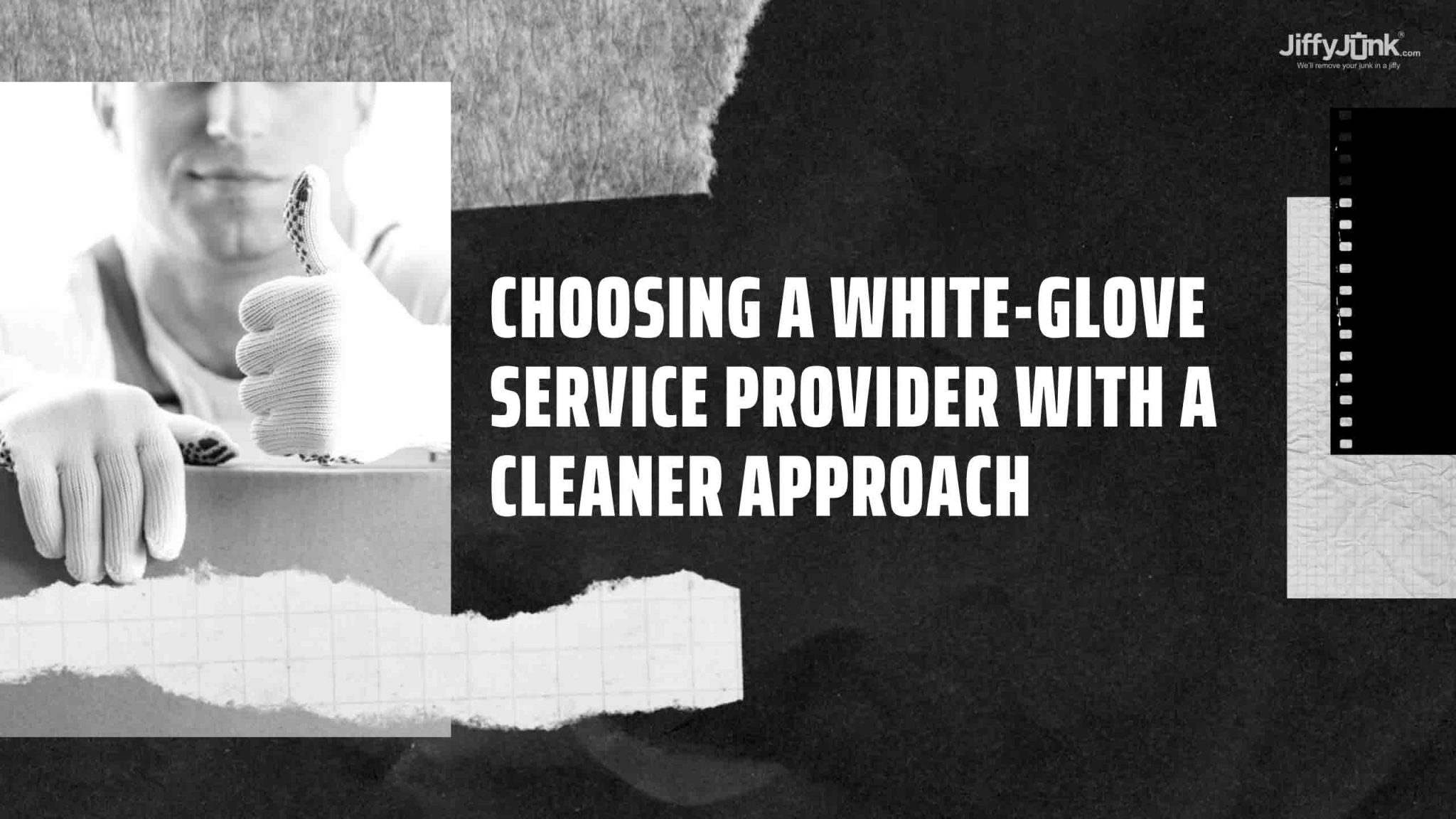 At Jiffy Junk, we understand that time really is money, and manual labor is a huge investment. When we come to your home or place of business to provide junk removal and home cleanout services, we go the extra mile to do all the heavy lifting. We'll uninstall appliances, remove old carpeting marked for disposal and haul everything away while you focus on all the aspects of your project no one else can manage. Items in usable condition are immediately separated for transportation to local donation centers. Everything else, we work hard to find a sustainable disposal solution, which does not include adding to the burden of an already struggling landfill.
Whether you need one-time pickup or ongoing collection for a large job, we're here to help. We'll make quick work of even the most overwhelming piles, helping you to reach your goals in a timely manner. Forget about missing deadlines or stressing about the environmental impact of your job, we've got you covered. We work around your schedule and we handle it all, so you never have to worry about what's going where or how to dispose of it correctly.
Call us today to learn more about our greener, more ethical approach to junk hauling and home cleanout services. Together, we can turn your discard pile into nothing but a memory. When we're finished, we'll even go over your space with a broom and dustpan to ensure there are no lingering dust bunnies or cobwebs, leaving you a truly blank slate ready for whatever comes next.
Junk Removal Companies Review – Prices, Services and Verdict
At times, we all must ask ourselves, what is the best junk removal service?
But how do we choose junk removal companies to help us with what we need?
You may not know which junk removal companies to choose from an outside perspective. In the spirit of helping people choose the best junk removal company, we thought we would offer some advice, including thoughts about cheap junk removal.
Waste removal companies can all seem similar or a bit mysterious. Sadly, the industry is also filled with scammers and shoddy operators that can turn an otherwise professional project into a nightmare. Unfortunately, junk haulers present the perfect front for thieves to invade your home.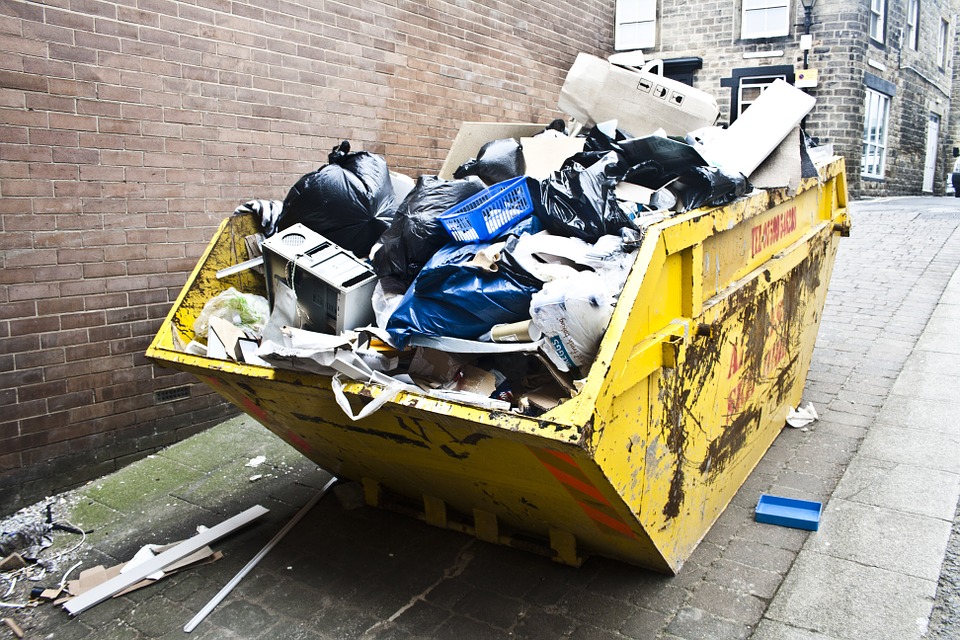 What junk removal companies pick up junk?
You can truly trust Jiffy Junk as one of the best junk removal companies for all of your junk removal needs. You won't need to worry about the pickup or disposal of the debris after a sale because at Jiffy Junk, we will provide efficient, safe and eco-friendly residential junk removal services.
Not only that, as one of the top waste removal companies, we also guarantee to leave everything behind clean and disinfected. After all, our team specializes in delivering top quality thanks to years of experience in residential waste removal and trash hauling, our team specializes in these tasks. Our junk movers take pride in their work and you they will hold your hand throughout the process.
How Our Analysis of the Best Junk Removal Companies Works
Feature 1: Capabilities
It is easier to get rid of a bag of trash than a fridge or washing machine. That's why it is important that junk haulers remove items of all shapes and sizes. Although note that it's common for waste removal companies not to remove hazardous waste such as paint and solvents. You should therefore check the range of work junk removal companies can do. For our in-depth analysis, we're going to take it a step further than most junk removal reviews do. Whether we are hauling away trees and mattresses or hot tubs, we'll determine which Junk Collectors you may want to consider hiring.
Feature 2: Efficiency
Remodeling, spring cleaning, or moving will leave a mess behind. The best choice is using junk removal companies that have the right equipment, trucks, and expertise to efficiently get the job done – saving you time, money, and energy. Clearly, junk luggers also need trucks that are large enough to carry vast amounts of junk at a time. If you find a cheap junk removal company that will remove everything, do a thorough cleaning, and leave your home clean and clutter-free, then you should hire them.
Feature 3: Recycling Policy
Junk disposal is a lot more complex than simply throwing it in the trash. You actually have so many options of different junk removal companies who offer various approaches. For example, you'll always find your community looking for donations – so why not consider giving your stuff another chance? You'll be helping both someone else and the planet in the process.
The following organizations in your community are always in need of donations:
● Health care facilities
● Shelters for animals
● Several churches
● Policing departments
● The schools
● Children's daycare centers
● Charity
When possible, please recycle your items and donate them to a local charity or any other places that pick up donations. We firmly believe that we all have a role to play in supporting the planet which is why this is a deciding factor by which we will judge the best junk removal companies. Our goal is to avoid sending unnecessary items to the landfill, and we know that recycling, reusing or repurposing items is one way we can accomplish this.
You might be surprised to learn how many items can be donated to charity. We know first-hand that there are many charities that will pick up furniture donations. As a determining factor in our junk removal companies review we'll find out which of these junk haulers you can rely on to pick up your furniture, books, clothing, sports equipment, food, & household goods.
Feature 4: Customer Service
If they want to be successful, the best junk removal companies know that good service should be at the heart of their business. Take a look at their website to see if they prioritize customers above all else. Does it contain current and informative information? What are the options for getting in touch with waste removal companies? Does the site allow customers to leave reviews? Are people happy with the overall waste removal services and how affordable junk removal is for them?
Feature 5: Pricing
When it comes to junk removal pricing, just like with any product or service, you get what you pay for. You need to know why Company A is offering significantly cheap junk removal when compared to the more expensive Company B. You do not want to burn hole in your wallet, but bargain basement prices are low for a reason. Look for a middle ground when exploring junk removal companies and make sure you are getting your money's worth. An estimate is offered by most waste removal companies based on how much junk you have. Comparing rates with competing companies will be easier once you get this estimate.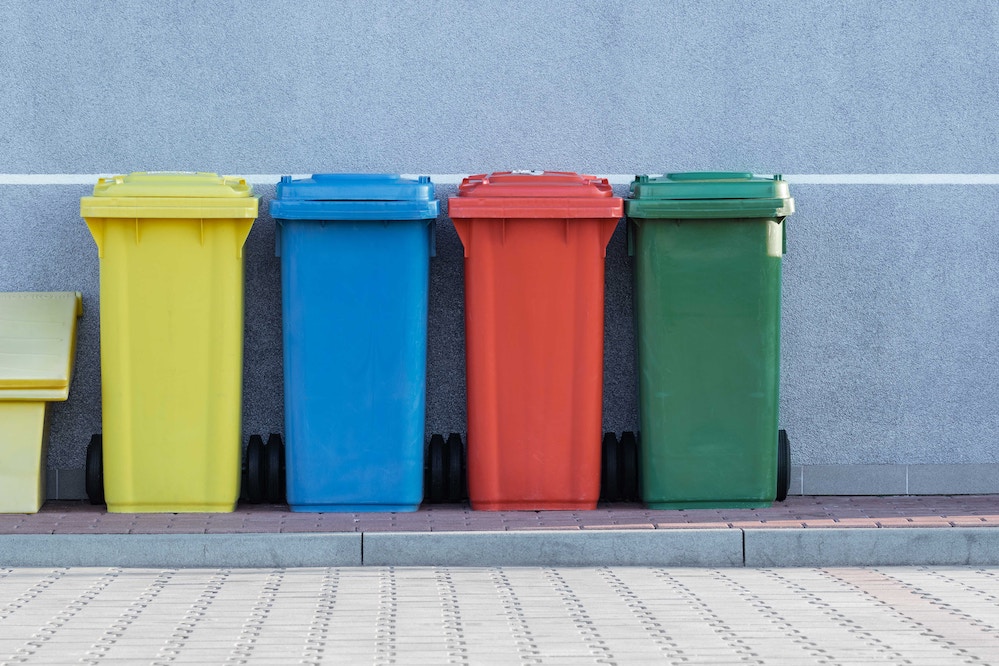 Who Are The Best Junk Removal Companies?
1. 1800 GOT JUNK Review
Is 1800 GOT JUNK a good deal? Here's what we found out in our 1-800-got-junk prices review:
As one of the well-known junk removal companies, 1800 Got Junk provides full-service junk removal through its 1-800-GOT-JUNK number. Therefore, pick up, loading, sweeping, and disposal or recycling fees, as well as the cost of removing items are all part of the price.
Feature 1: Capabilities
1800-Got-Junk is one of the cheap junk removal companies that has been in the industry for more than 20 years.
1800-Got-Junk has franchises located in Canada and the United States. As one of the waste removal companies you can rely on, they provide prompt, same day junk collectors to pick up and haul away services for residential, commercial, and industrial customers.
Do you tip junk removers? As often with these sorts of services, tipping is not expected but is always appreciated by junk luggers. After all, people who pick up junk should be thanked.
Feature 2: Efficiency
What will 1800 GOT JUNK not take?
1-800-GOT-JUNK won't pick up hazardous materials including chemicals, oil drums, asbestos, and paint. You also need to note that a truck cannot carry heavy items that two-man crews cannot lift. That's because these heavy materials could pose a health risk for junk luggers.
Feature 3: Recycling Policy
Junk removal companies have a duty to recycle the junk they collect.
The recycling policy of 1800-Got-Junk is very clear on their website. They focus on the recycling of metals, like copper, and plastics. With this policy, they make sure that all the material they collect from their clients will be recycled as much as possible.
Feature 4: Customer Service
The customer service at 1800-Got-Junk is one of the things that make it a great company to work with. In order to provide exceptional customer service, they hire the best people who are very friendly and helpful.
The customer service agents at 1800-Got-Junk are really friendly and always ready to help you. They also take care of every detail in your junk removal request so there's no need for you to worry about anything!
Feature 5: 1-800-got-junk Prices Review
How much does GOT JUNK removal pricing usually work?
Junk hauling prices are calculated according to how much junk you have.
Got Junk does offer single-item pricing, but they price most loads based on how much space the items take up. From this, the team can calculate their junk removers' minimum charge and up to a full truckload. Additionally, our review of the 1800 GOT JUNK prices shows that their junk removal pricing varies by region due to different disposal fees, gas prices, and other factors.
So, how much does 1800 GOT JUNK removal cost?
From our 1-800-got-junk prices review, we believe that if you're searching for cheap junk removal, then you might want to opt for another more affordable of the junk removal companies out there. Then again, whilst they're not the cheapest, you do get what you pay for with 1800 GOT JUNK and in some instances, they have given single item prices. You also have the opportunity to discuss costs when you call for a quote.

1800 GOT JUNK Review Recap
1800-Got-Junk provides junk removal services to their clients. They do this by coming to the client's project location and hauling away all sorts of items that can include anything from furniture, appliances and electronics to garden debris and anything else you can think.
As one of the wate removal companies that has been in operation for more than two decades, 1800-Got-Junk has established themselves as one of Canada's leading junk removal experts that also operates in America. They offer many different types of services such as office and construction debris clean up, commercial and residential clean outs, appliance disposal and much more. The company is also one of the few businesses in North America that have been certified as a "green" business by Dumpsters.com
The company's core values are: Honesty, Integrity, Respect and Service which gives you an idea of the types of interactions you can expect with their junk luggers and customer service teams.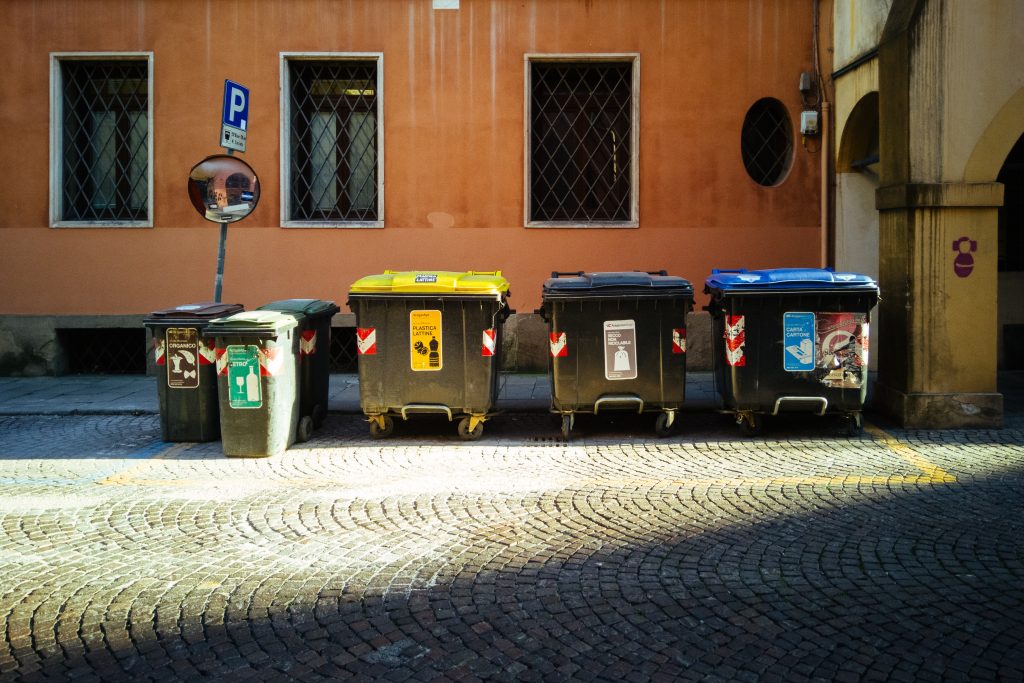 2. The Junkluggers Review
What is Junkluggers?
Through our Junkluggers review, we were pleased to see that junk luggers are environmental junk haulers who care about the planet. In fact, The Junkluggers have been a trusted source for communities for more than 15 years.
Feature 1: Capabilities
JunkLuggers is a junk removal service that provides its clients with an affordable option for getting rid of their junk.
There are many reasons why people use JunkLuggers, but the most common one is to save time. The company allows its clients to schedule their own appointments directly online and offers the most convenient way to get rid of any junk. The JunkLuggers cost range is also very affordable which is perfect for people who want to save money on their home remodeling process or other needs.

Feature 2: Efficiency
What will Junkluggers take?
Regardless of size, JunkLuggers will haul it away, according to their website.
Using eco-friendly processes, The junk luggers can remove junk from any home or business, including retail stores, office buildings, and construction sites.
Apart from hazardous materials, they can handle pretty much anything you'd like to dispose of and they specialize in the removal of a wide variety of household and commercial items. As junk removal companies go, you can expect professionalism and efficiency.
How big is Junkluggers?
During our JunkLuggers Review, we discovered that their trucks have a bed that measures 12 feet by 8 feet by 4.5 feet high. The JunkLuggers trucks have a fill-capacity of ten refrigerators, which is roughly the contents of a studio apartment or a one-bedroom apartment.
Feature 3: Recycling Policy
According to our JunkLuggers review when looking for the best junk disposal services, this team can readily take just about anything off your hands through their haul away services. You can expect them to carry away your common household items, office items and any construction materials you might simply taking up space. Their team of junk haulers will quickly remove these items from your property. Moreover, JunkLuggers will make every effort to recycle, upcycle, and donate your items.
Feature 4: Customer Service
JunkLuggers' staff are available 24 hours, 7 days a week to make sure that customer needs are met quickly and efficiently. When it comes to junk removal companies, this one offers promptness and reliability along with excellent customer care. So, if you need any help or assistance, you can contact them through phone or email and they will do whatever is in their power and all with a smile on their face.
Feature 5: Pricing
Is JunkLuggers Expensive?
The Junk Luggers charge you based on the volume of items in their trucks. It is estimated that junk removal pricing is between $70 to $570 on average, with most homeowners spending between $150 and $350, or $1.50 per square foot.
What does Junkluggers cost?
On their website, the junk luggers offer a base price of $129 although this is fairly standard as a starting price when looking at junk removal companies.

The Junkluggers Review Recap
What are junk Luggers?
The Junkluggers are committed to fostering a sense of community among its customers. In addition to conserving the environment, they claim to help those in need in local communities through donations. Peace, love, and junk removal are the primary focus of the JunkLuggers. So, when it comes to waste removal companies, you can expect the personal touch with JunkLuggers.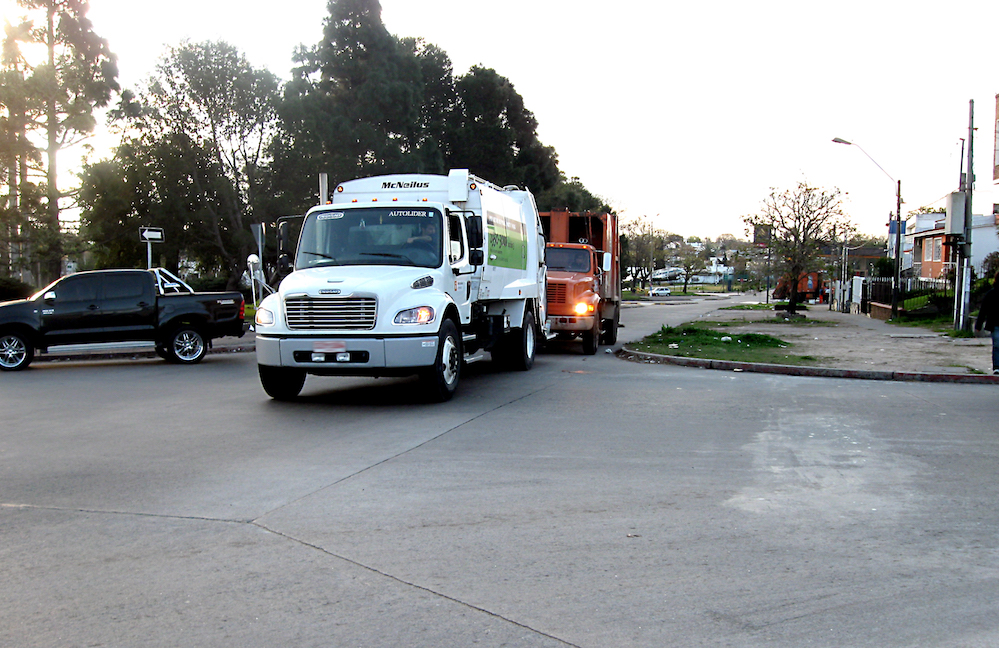 3. College Hunks Hauling Junk Review
College Hunks Hauling Junk is a company that offers junk removal services. They are one of the unique junk removal companies that they do not use trucks or vans to haul the junk away, but instead strong, good looking men who are typically college students.
The College Hunks Hauling Junk company has increased in popularity due to the internet world of viral videos and memes on social media platforms such as Reddit and Twitter. Apparently this whole thing started with a YouTube video posted online.

Feature 1: Capabilities
College Hunks Hauling Junk also offers different kinds of services such as trash removal and furniture moving. Their services can be used for general home cleanouts or more specific projects like cleaning out an attic or garage. They can also dismantle furniture that is no longer wanted or needed which can save you time and money.
Feature 2: Efficiency
The College Hunks Hauling junk luggers are able to get rid of all types of junk, and offer services that can get your clutter gone and out of the house in an hour or less.
College Hunks Hauling Junk has been able to grow their business through social media marketing, word-of-mouth advertising, and referral marketing. They have done this because they offer one of the best junk removal service options that no other company has been able to provide for a long time: fast junk removal.

Feature 3: Recycling Policy
On November 1, 2015, the College Hunks Hauling Junk company announced that they would no longer be accepting construction debris for recycling. The company said that they were dropping the program because of a "sudden spike" in demand for building materials and other recyclable items.
The College Hunks Hauling Junk company website states that this development will only affect their customers who are looking to dispose of construction and demolition debris. They will still recycle all household items such as mattresses, couches, televisions, and sofas. Either way, they still take their recycling seriously. Their eco-friendly team has you covered when it comes to supporting the environment.

Feature 4: Customer Service
When doing our College Hunks Hauling Junk review, we noted that they have a strong customer service-oriented focus. They have many recent customer reviews and ratings on their website that give the company a five-star rating. Moreover, we all know that these reviews carry a lot of weight.
The College Hunks Hauling Junk team is always available to help with any questions or concerns customers might have about their junk disposal services. For that reason, they have a live chat service, customer service phone number, and email address listed on their website for customers to easily contact them.
College Hunks is also very transparent about their junk removal price list as everything is detailed on their homepage.

Feature 5: Pricing
College Hunks Hauling Junk removal pricing offers junk removal services with various pricing options to suit every need, ranging from $99 (2 hours) to $999 (full house).
College Hunks Hauling Junk Review Recap
Aside from offering "hunks" to be your junk luggers, we feel that College Hunks Hauling Junk Pricing is a bit high, depending on what you need. However, they do provide you with a quick and efficient service along with some hunks on the side, if that's your thing. So, maybe the College Hunks Hauling Junk Pricing is worth it after all?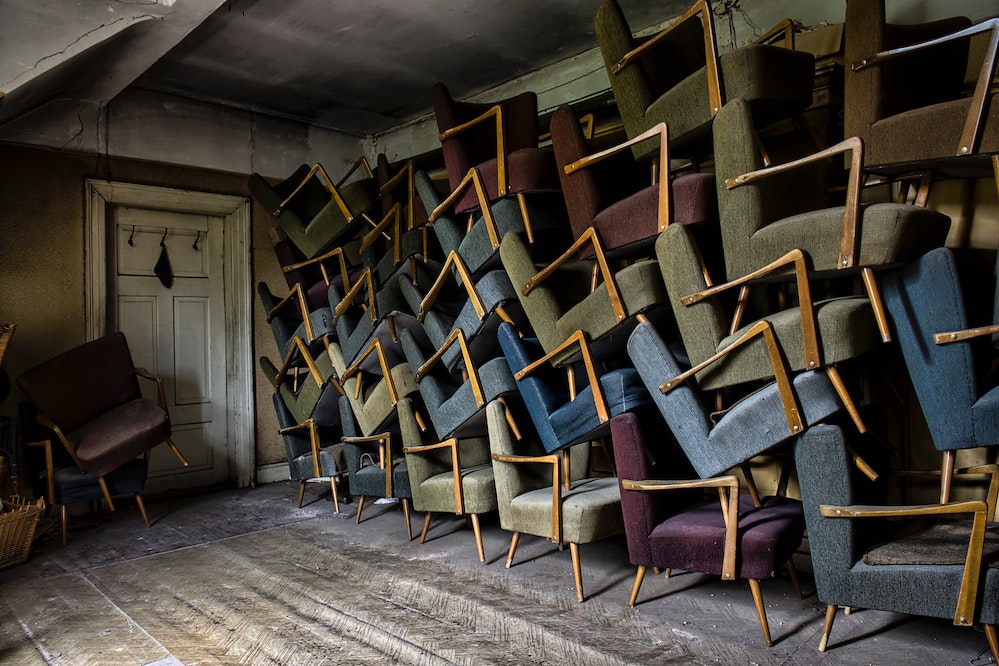 4. Republic Services Review
As one of the junk removal companies that prides themselves as being an industry leader, Republic trash pickup Services are both reliable and eco-focused. In fact, they manage waste disposal services for 14 million customers by junk collectors across America. Republic trash pickup services have even been awarded People Magazine's 2021 Companies that Care title which says a lot about their style and approach.
Feature 1: Capabilities for Republic trash pickup services
From curbside waste removal to recycling, yard waste and more, Republic trash pickup services handles all junk pickup safely, effectively, and with a solid track record of reliability.
Feature 2: Efficiency
The Republic trash pickup service junk haulers are certainly providing an efficient service by making sure their processes are scalable to suit customer demand. Then again, most customer reviews seem to think they're not quick enough to respond although their teams do seem to adjust and adapt to feedback accordingly which is why Facebook reviews are more positive.
Feature 3: Recycling Policy delivery by Republic trash pickup services
Republic trash pickup services is one of the junk removal companies that offers sustainable solutions through their 75 landfill gas and renewable energy projects. Moreover, they are on the 2019 World's Most Ethical Companies List so you know you're with the right partner for supporting the planet.
Feature 4: Customer Service
You can't keep 14 million customers happy with an exceptional customer service team that is available across the US during business hours. That's why Republic trash pickup services is a good choice for any residential, municipal, commercial, and industrial customers nationwide.
Feature 5: Pricing
Republic trash pickup pricing varies according to what you want these junk collectors to do for you on your property. They offer a one time, temporary service or a recurring service so you should be able to find junk disposal services that work for you.
Republic trash pickup Services Review Recap
The junk haulers at Republic trash pickup Services appear to be your average junk removal service but with excellent customer service. Just like the others on this list, they provide a quick, effective service across the country.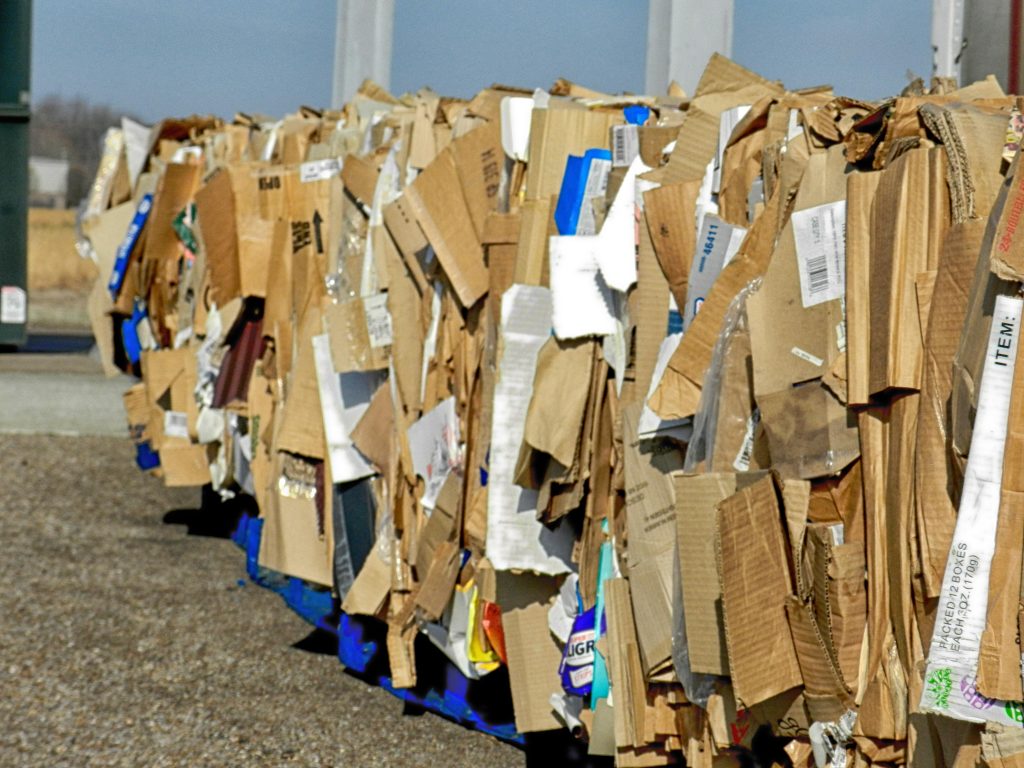 5. Junk King Review
Junk King is another well-known name from the list of junk removal companies.
From other Junk King reviews, this company seems to have a 98% satisfaction rating with their customers and over 1 million satisfied customers since they started operating in 2005. Junk King specializes in residential and commercial services for both regular pickups and one-time pickups.
Feature 1: Capabilities
Junk King is a junk removal service that is tailored to the needs of its customers. They have a wide variety of waste removal services for different types of junk and various price points.
Junk King's services include clearing out vacant buildings, removing construction debris, and tackling hoarding situations.
What does junk king not take?
Through Junk King reviews, we now know that Junk King does not take anything illegal or hazardous like asbestos or chemicals. They also do not deal with tires, metal, liquids, or concrete slabs.
Feature 2: Efficiency
Junk King's efficiency makes them a great option for anyone who needs some extra help to get rid of their unwanted junk. They do this by removing all types of junk including, but not limited to: furniture, appliances, computers, mattresses and other bulky waste.
Feature 3: Recycling Policy
What does junk king do with the junk?
Current Junk King reviews state that the process for removing junk begins by loading your items into their truck. The drivers will then drive your items to their headquarters where they will be recycled or donated if possible.
Feature 4: Customer Service
Junk King is one of the many junk removal companies that provides the convenience of junk removal to customers with a smile. That's why they have a growing client base as one of the top junk haulers in the nation.
Junk King has a team of professional and experienced junk removers who are hired to perform various tasks related to moving and clearing out space. The company has also made it possible for customers to get an estimate without having any prior knowledge about their service by filling out a form on their website.
Feature 5: Pricing
Junk King prices includes a set fee that includes all of the items on your list. It's worth bearing in mind that they refuse to haggle about junk removal pricing whereas other junk removal companies might be more open to it.
Can you negotiate Junk King prices?
Essentially, Junk King prices are fixed, unless you have a promotional discount that they often provide through email or social media. The company states that they have no problem with customers who want to negotiate, but they do not give discounts on their service even if you are paying in cash. So, you're pretty much stuck with their Junk King prices although they are pretty competitive.

Junk King Review Recap
Junk King provides affordable, reliable and professional junk removal services as well as recycling solutions.
They are quick and efficient and can get all of your junk out of your home in less time than you think. Don't just take our work for it but check out Junk King's 5 star review on Yelp thanks to more than 300 positive comments.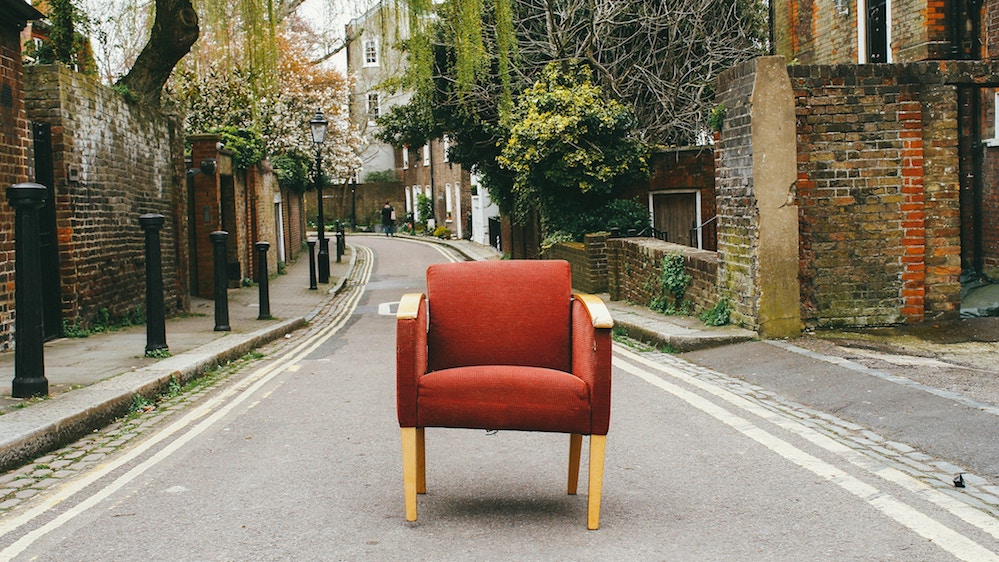 6. Jiffy Junk Review
Jiffy Junk is one of the junk removal companies started by a family of entrepreneurs in 2014 and that quickly made a name for itself. Overall, they have a solid reputation for quality and integrity so making them stand apart from the competition.
At Jiffy Junk we connect with clients through our website and offer on-call bookings for service requests to avoid wasting time waiting for phone calls and emails. Jiffy Junk also offers competitive prices, same-day service, and green disposal practices. In fact, eco-focus is our raison d'etre.

Feature 1: Capabilities
As one of the top junk removal companies in America, we pride ourselves on offering that tailor-made 'local' feeling regardless of where you are in America. Our teams specialize in taking away junk and clutter from homes, apartments, and businesses whilst leaving everything ultra-clean and disinfected. We call this our white-glove special treatment.
Our Jiffy Junk team comprises professional, uniformed workers who respond to service requests 24/7. We equip their trucks with all the tools necessary to remove any type of unwanted items from your home or office whilst keeping them and you safe.
Feature 2: Efficiency
At Jiffy Junk, we actually offer a mobile app that connects customers to our junk removal professionals. We believe that the best junk removal service means a tailored approach such that we treat your homes as if they were our own. We understand how much time and effort goes into sorting out the trash and figuring out how to best organize it such that we'll even work through the details with you if you want us to.
The principal aim of our company is to help people with the otherwise tedious process of cleaning up their homes. We do this by connecting customers with our local team of professionals who will come and remove any unwanted items from it.
Feature 3: Recycling Policy
As the world becomes increasingly conscious about the environment and sustainability, many countries have started to take steps towards protecting the environment. One of these steps is recycling.
We know that most people are recycling their plastics, paper, and metal cans in order to help reduce our carbon footprint on the planet. But what about your old junk?
Our Jiffy Junk Professional Junk Removers are making it easy for you to do your part by setting up a recycling policy within our company. Not only do we recycle items in your house, but we also offer an option to donate your items on your behalf.
Feature 4: Customer Service
Jiffy Junk Professional Junk Removers like myself pride ourselves on our customer service. Of course, this is the reason why we offer free estimates. We also offer our clients a flat rate along with a 24-hour emergency service.
At Jiffy Junk, our company's major goal is to make sure that we can meet all your needs for junk removal, no matter what your situation may be.
Feature 5: Pricing
Jiffy Junk Professional Junk Removers like myself pride ourselves on our customer service. Of course, this is the reason why we offer free estimates for junk removal pricing. We also offer our clients a flat rate and provide 24-hour emergency service.
At Jiffy Junk, our company's major goal is to make sure that we can meet all your needs for junk removal, no matter what your situation may be. Therefore, we make ourselves available 24 hours a day for emergencies.

Jiffy Junk Review Recap
Our Jiffy Junk team is here to help both businesses and residential clients by offering both dumpster and trash services. We can do any job you give both effectively and professionally. We even love the weird and wonderful challenges you might have whilst still ensuring we offer eco-friendly solutions. All of this in just the jiffy you can hope for.
Moreover, you can rely on our customer service specialists to answer all your questions with a smile. Pricing is structured appropriately to cater to all your needs and if it's not on the list, simply ask us and we'll do what we can to meet it.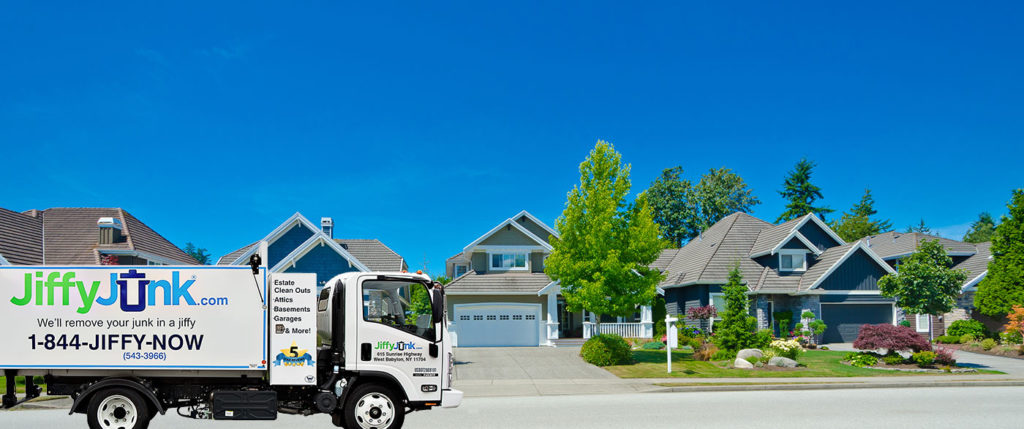 The Cheapest Junk Removal Service
Working with a cheap junk removal is definitely possible when you decide to go with a company that offers dumpster rentals as an option along with their waste removal services. Essentially, finding an affordable junk removal option is easy if you're happy to do a lot of the heavy lifting yourself. Renting a dumpster is a perfectly viable solution but just remember that you won't have the luxury of junk collectors to help you.
The Best Junk Removal Service Company
So, who has the best trash removal company? Well, that entirely depends on you and how you want to prioritize your needs. The choice and the power are yours to do what you will with. Through our junk removal services reviews though, we've come to the conclusion that all of these services are among the leaders in the world of junk collectors so you can't go too wrong. Either way, you'll experience the best junk removal service possible.
The Best Junk Removal Companies in Comparison
1. College Hunks Hauling Junk VS. The Junkluggers
College Hunks Hauling Junk
College Hunks Hauling Junk is one of the junk removal companies that offers affordable rates and top-tier customer service. They are hardworking, reliable, and honest. Their services include hauling away anything from furniture to construction debris.
The Junkluggers
The Junkluggers are a junk removal service that prides itself on their low pricing, quality workmanship, and the ability to not waste their customer's time or money. They offer a wide range of services such as trash removal, furniture disposal, home clean-outs, and more.
2. Junk King vs Got Junk
Junk King and 1800-GOT-JUNK are two of the more well-known junk removal companies. Both offer residential and commercial services, but when comparing Junk King vs Got Junk, you'll note that Junk King is less expensive because of their one size fits all pricing.
Junk King is one of the national junk removal companies that uses uniform pricing for all customers in a given region. They charge $129 for their basic service, which includes a two-man crew and up to five hours of time to haul away junk. Combined with their flat fee, this makes them the cheaper option when looking at comparable services.
1800-GOT-JUNK is a smaller company that charges on a per-item basis rather than with flat fees for each job. When it comes to pricing, they will quote you an estimate based on the number of items you need.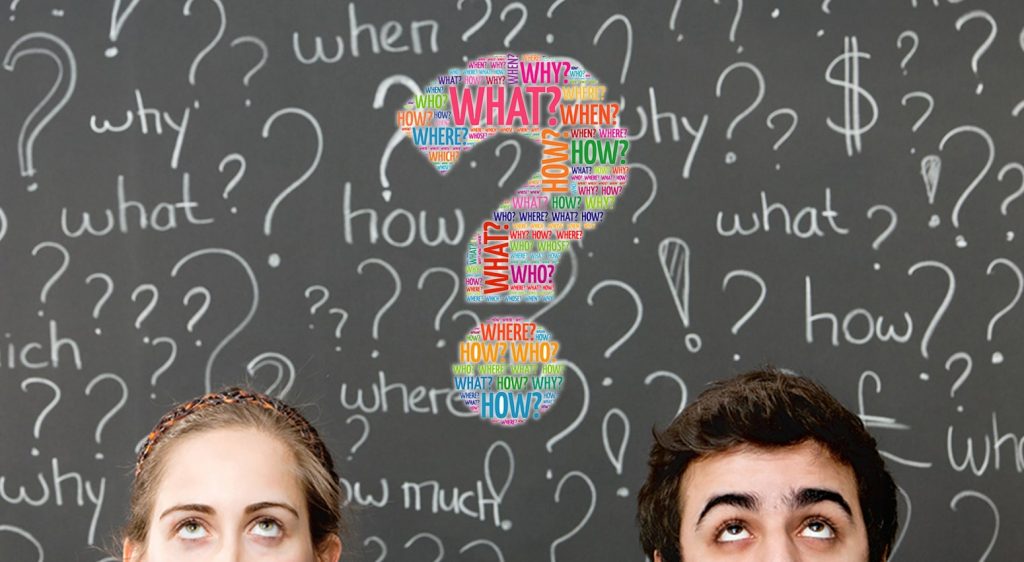 Frequently Asked Questions
What is LoadUp?
According to their site, LoadUp is the modern solution for cheap junk removal. They actually put a guarantee on upfront pricing online. These nationwide junk movers provide a complete online experience that is said to make the entire process of finding the best garbage hauling services easier. In terms of home junk removal service, they have the upper hand online amongst competitor waste removal companies.
How do I get rid of junk for free?
Typical junk haulers and waste removal services' prices range from $70 to $570, with most homeowners spending about $150 to $350, or $1.50 per square foot. The average cost of junk removal for a single-family residence is $210, while businesses spend about $500. The cost to haul away junk with a full-size truck with 450 cubic feet of space will be approximately $550. Of course, you can still find cheap junk removal but just be careful you're not sacrificing on service.
Who picks up junk for free near me?
When we talk about junk removal pricing, we need to understand that everyone that could possibly need the help of professional junk haulers is going to be able to afford it. At Jiffy Junk, we will gladly donate your reusable items on your behalf. Perform a simple search on Google and you'll discover that the hunt for an absolutely free junk removal service isn't completely free. After all, Jiffy Junk and other leading competitors will haul away your unwanted items and get them to the place they need to be.
What is the best way to get rid of household waste?
It's best to use the garbage can or recycling bin when possible. Also, don't forget that many charities will pick up furniture donations. Nevertheless, in some situations, you will need to have your unwanted items taken to a hazardous material disposal facility or contact waste removal services to prevent harm to the environment or filling up landfills.
What are the 4 types of waste management that junk removal companies offer?
Waste removal companies use this method: reuse, recycling, energy recovery, and finally, safe disposal. These are the next best options after waste prevention. Similar waste management practices are known in engineering as the ARRE strategy: avoid, reduce, recycle, eliminate.
Do junk removal companies make much money?
Getting rid of junk for a living means big money, but you're never going to reach the $1 million a year mark if you perform all of the junk removal work yourself. Companies that pick up junk need to be able to provide an affordable junk removal service if you want to succeed. If you need help loading junk and quoting jobs, you will need qualified people. Encourage every individual in your organization to play the role of a leader. That's also how junk companies are able to offer cheap junk removal. After all, it's a community partnership.
How do I get rid of large amounts of junk?
1. Offer used items for sale online
2. You can donate stuff you don't need
3. Recycle junk into hand-me-downs
4. Junk you no longer need, give it away
5. Using Your Junk to Create Something New
6. Recycle Your Junk
7. Throw Away Junk
8. Hire Junk Pick Up Services
9. You can keep your junk
10. Clear Your Life of Clutter

How much are home junk removal services near me?
The national average cost of junk removers is $150, but prices typically range from $75 to 375. Then again, companies that haul away junk tend to offer other services so it's worth getting a quote for your specific case if you're wondering how much junk removal companies actually charge.
How much does it cost to have furniture removed?
Some junk removal companies charge furniture by the piece. Generally, you'd want to take a look at a junk removal pricing list first. To give you an idea, it costs $50 to $150 for the first piece, and $20 to $40 for each additional piece thereafter. Don't forget though that many charities will pick up furniture donations as well as other places that pick up donations.

How much do hauling services cost?
The following steps can help you calculate the garbage hauling services cost for junk removal:
● Calculate labor hours based on the number of employees required on the job plus the time it will take for the job to be completed.-
● Determine your labor costs by calculating an hourly rate.
● You get your labor cost by multiplying the number of hours worked by the labor cost.

Interested in

Getting Started?
Have a big cleanout job that needs to be done right away? Contact us today. We'll get rid of your junk in a jiffy!
What Our

Customers

Are Saying
Thousands of satisfied customers across America have shared their Jiffy Junk Experience.