Dehumidifier Disposal for the Conscientious Mind
Is your dehumidifier on its last legs? If you've ever found yourself possessing old dehumidifiers you can no longer use, you know how difficult it can be to dispose of it properly. As with many home appliances and electronics, there are state, local, and federal laws governing how to dispose of a dehumidifier. Does it make sense to hire a proffessional junk removal service ?

 
Why Dehumidifier Recycling Matters
Dehumidifiers, air conditioners, refrigerators, and many other common home appliances contain non-flammable chlorofluorocarbon gas, also known as Freon. This substance is hazardous to the environment and requires special handling to mitigate its potentially dangerous effects. To further complicate matters, two different types of Freon are used in these appliances, depending upon when they were manufactured. Newer Freon types require even more specialized handling and often cannot be picked up by local sanitation departments.
Some dehumidifiers have Freon, while others do not. If your dehumidifier were manufactured before 2020, it would have been Freon. Most dehumidifiers can contaminate groundwater because it's not meant to be touched and handled without protection; it could harm waste workers and cause refrigerant poisoning. This is why you need to hire an expert to do the job like Jiffy Junk.
Environmental concerns about how to get rid of dehumidifiers are easy to understand. Hydrochlorofluorocarbons, such as Freon, are ozone-depleting substances (ODS). UV radiation, without a healthy ozone layer, may injure humans, plants, and marine ecosystems, as well as alter items such as plastics and paint. To get rid of the dehumidifier, contact a company like Jiffy Junk.
Dehumidifiers and the EPA
As of 2020, the EPA implemented a phase-out of dehumidifier freon in in-house systems because of their environmental and personal health danger. Disposing of dehumidifiers in section 608 of the Clean Air Act covers refrigerants and cooling - dehumidifiers fall under this umbrella. Section 608 prohibits individuals from intentionally venting ODS refrigerants (including CFCs and HCFCs) and their substitutes (such as HFCs) while maintaining, servicing, repairing, or disposing of air-conditioning or refrigeration equipment. In many areas, dumping dehumidifiers is considered illegal, so rather than face the risks, call on professionals to dispose of your dehumidifier safely.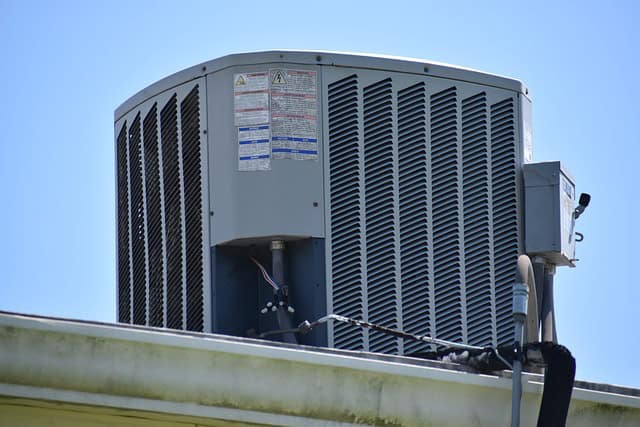 DIY Dehumidifier Disposal: Know Your Options
If you're trying to unload an older model, you may be able to follow a number of guidelines to secure sanitation pickup. These systems are often difficult to manage and schedule, though, which leaves many home and business owners seeking other solutions. Before you go rogue to get rid of your old dehumidifiers, it's wise to first understand why dehumidifier disposal can be so difficult.

It may be tempting to simply load up your dehumidifier and drop it off at a recycling center or landfill. Choosing the latter can land you in serious legal trouble, assuming you're able to make it into the landfill in the first place. The former is equally daunting since not all electronic and appliance recycling centers will accept items containing Freon. Calling every recycling center and driving all over is frustrating, but there's a better way.
How to Dispose of Dehumidifiers The Right Way
When dealing with a delicate and potentially harmful situation, it's always better to exercise caution. If the unit is irreparably damaged and no longer in use, then responsible disposal is your only option. If it's in good condition, you may be able to donate it, depending on its age and condition. Either way, you'll have to load the bulky item up yourself and drop it off, because only a few—if any—of these organizations offer pickup services.
Call a Local Pickup Service
Do you need an appliance pickup service for old dehumidifiers? Regardless of how many you have, we can help you dispose of your dehumidifier before they become junk in your home. If you would also like to donate your dehumidifier to charity, we can pick it up and deliver it where needed.
One of the methods to dispose of dehumidifiers is to donate them to people that need them. If your dehumidifier is still in good shape, donate it to a local thrift store. This will help someone who otherwise might not have been able to afford it. Donating helps you give to the needy and is one step towards eliminating poverty.
Selling your used item to help people that cannot afford to pay so much is another method for disposing of dehumidifiers. You can always post the machine on a pre-used item website - like eBay, OfferUp, Nextdoor, or Craigslist. Before selling, ensure it's clean and confirm it still works before pickup.
Many appliance stores have bounty programs and will purchase your dehumidifier. Some only accept working appliances, while some accept non-working ones that can be recycled. They offer rebates that you can use toward your replacement machine. Appliance stores - like Pepco, Home Depot, Lowe's, BestBuy, or Sears offer bounty programs. Visit any electronic appliance store of your choice today to do a dehumidifier recycling.
Recycling centers also accept old appliances. Skip the appliance store by recycling your dehumidifier. They refurbish your dehumidifier and may even give you some money if the unit has selling potential. If you are looking for where to recycle your dehumidifier or someone who will pick up old appliances for free, read more here.
Responsible Appliance Disposal (RAD)
RAD allows consumers to be responsible for disposing of hazardous appliances. Government and municipality websites list participating sites and how much money you could possibly make. If you want to know where to recycle dehumidifiers, Jiffy Junk is here to answer the call and remove it for you.
How to Prepare for Dehumidifier Disposal and Transport
Dump and clean out the water tank, especially if donating or selling. Clean and remove the filter when transporting the dehumidifier, and keep it upright. Laying your dehumidifier on its side or back can lead to compressor failure, clogged filter dryer, damaged internal components, and inhibited refrigerant state changes. If you want to know how to recycle dehumidifiers, Jiffy Junk can help you work out the entire process.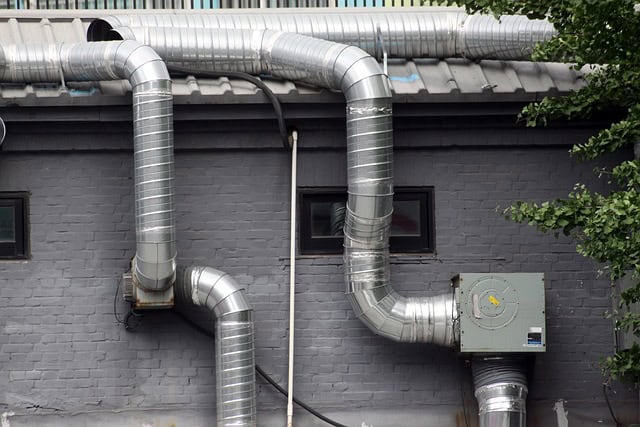 How Long Do Dehumidifiers Last?
Chances are you've had your humidifier for a long time. So how long does a dehumidifier last exactly? Dehumidifiers can last 5 -10 years, depending on their usage. Some can even last longer than the expected lasting span. Commonly, some dehumidifiers would last longer, and that is a result of maintenance. Proper maintenance keeps an appliance working better than expected. It is an excellent habit to have a maintenance culture for your dehumidifier.
Bonus Tips for Extending Your Dehumidifier Lifespan
Dehumidifiers are not cheap, but in some houses, having a dehumidifier is a necessity. Areas prone to moisture can sustain water damage and mold growth without the help of a dehumidifier. The increased lifespan of a dehumidifier is a result of your maintenance culture. Here are a few tips to get the most out of your old dehumidifier.
Turn it off in the Winter
To increase a dehumidifier's lifespan, you need to prevent it from "icing up" and getting damaged. Ideal conditions for dehumidifier use mean the room is above 41 degrees F, preferably within the 70-90 degree range. Prevention is a less efficient method during cold weather. Turning it off during the cold winter can help extend the lifespan of the dehumidifier.
Most sources recommend 30% - 50%, which is acceptable. However, this depends on the time of the year, location, and humidity level in the room (most often the basement spaces). Old dehumidifiers won't last forever. Talk to your HVAC professional to get the best recommendations based on your situation.
The filters and condensation tank should always remain clean due to moisture - like mildew, mold, and even algae tend to accumulate. Inhaling these compounds isn't recommended; it impedes the machine's functionality.
Excessive low voltage or persistent phase problems can damage the compressor and blower motor. A dehumidifier's lifespan, as earlier stated, has everything to do with its maintenance and having the proper voltage is part of this maintenance culture.
Repair or Replace? Signs It's Time to Dispose
Many owners don't know precisely how dehumidifiers work or when to repair or replace them. Technicians can usually come to fix the problem or let you know when it's time to ditch it. The disposal of dehumidifiers has everything to do with some mechanical signs. Let's look at significant signs to see when your dehumidifier is in more trouble than it's worth.
An excessive number of service calls could be a sign of a worn, old dehumidifier or inadequate preventive maintenance measures. Keep in mind that a technician can show you how to maintain property care for your unit to prevent future recurrence and calls.
A dehumidifier that is adequate for the facility does not typically need to run continuously. Conversely, the continued short cycle of the dehumidifier may significantly shorten the ultimate service life. Just because you hear the motor running doesn't mean it's doing its job. The dehumidifier could be bad or too old to function at the right capacity. Old humidifiers often have issues like this.
Lack of Water in the Tank
Dehumidifiers collect all of a room's humidity and place it in the water tank. If the tank is empty, the dehumidifier is not collecting moisture and needs to be checked. It could result from being unplugged from electricity or some mechanical fault.
Failure to Control Humidity
If you notice condensation on windows or walls and mildew starting to accumulate again, the machine is malfunctioning and likely at the end of its service life. Call a technician to determine if this mechanical fault can be fixed or if you need a replacement. Dehumidifier recycling could be the best option at this point.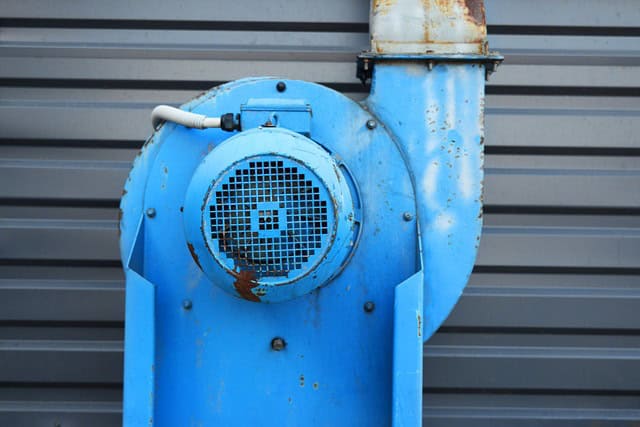 Why Call Jiffy Junk for Dehumidifier Recycling
Here are a few reasons why you should call on the pros at Jiffy Junk. If you are wanting to know how to dispose of a humidifier, let our team take care of that for you. Why we stand out from the competition: - Speedy removal - Donate, dispose, or recycle with us - White glove service - Experienced movers 

Here are a few reasons why you should call on the pros at Jiffy Junk. If you are wanting to know how to dispose of a humidifier, let our team take care of that for you.

Why we stand out from the competition:
Speedy removal
Donate, dispose, or recycle with us
White glove service
Experienced movers
Give us a call to schedule a pickup date. We'll come take your unwanted appliances. Items with refrigerants like Freon must be taken to approved centers to have the chemicals safely removed. We'll take care of it for you so you can feel confident that you did the right thing without having to locate and coordinate the process. We can also teach you how to dispose of dehumidifiers when you contact us for inquiries. Jiffy Junk is the best when it comes to appliance pickup service.
Let the Pros Dispose of Your Old Dehumidifier
At Jiffy Junk, we know you're invested in responsible, ethical disposal. We share this commitment, which is why our trained and experienced technicians make sure your discarded appliances are taken to the appropriate drop-off locations. If you're donating your dehumidifier, we'll make sure it goes to the right place. If the appliance is beyond repair, we'll ensure it's responsibly recycled in a manner that minimizes environmental impact.

Our white-glove services mean you never have to strain your back or waste your time trying to wrestle with an ungainly appliance. Our service members come to your home or business, uninstall the dehumidifier and remove it once and for all. No stress, no trouble and no worries.
There are penalties for wrongly disposing of dehumidifiers. This isn't a DIY job. Discarding Freon refrigerants is unsafe for you and the environment. Most states and cities have drop off points, which require hauling your appliances. Jiffy Junk can pick them up at a convenient time for you. You can read this blog one more time to learn more about how to recycle dehumidifiers.
Interested in

Getting Started?
Have a big cleanout job that needs to be done right away? Contact us today. We'll get rid of your junk in a jiffy!
What Our

Customers

Are Saying
Thousands of satisfied customers across America have shared their Jiffy Junk Experience.