Brooklyn has long been a bustling vibrant amalgamation of cultures. With a wide variety of people living in Brooklyn its no wonder, it is one of the fastest-growing communities within New York.
There are a lot of people from different walks of life all living within Brooklyn this makes it not only a great place to live but it is also a great place for businesses. This means that there is a lot of junk that needs to be removed.
This is where Jiffy Junk comes in. We provide all the junk removal services that any Brooklyn native might need. Jiffy Junk understands the junk removal needs of every native and our services have been tailored in that fashion.
Whether you have a house, estate, apartment or office we can deliver quality junk removal services all across the board. This is why the Jiffy Junk name has become synonymous with the best junk removal services in Brooklyn, New York.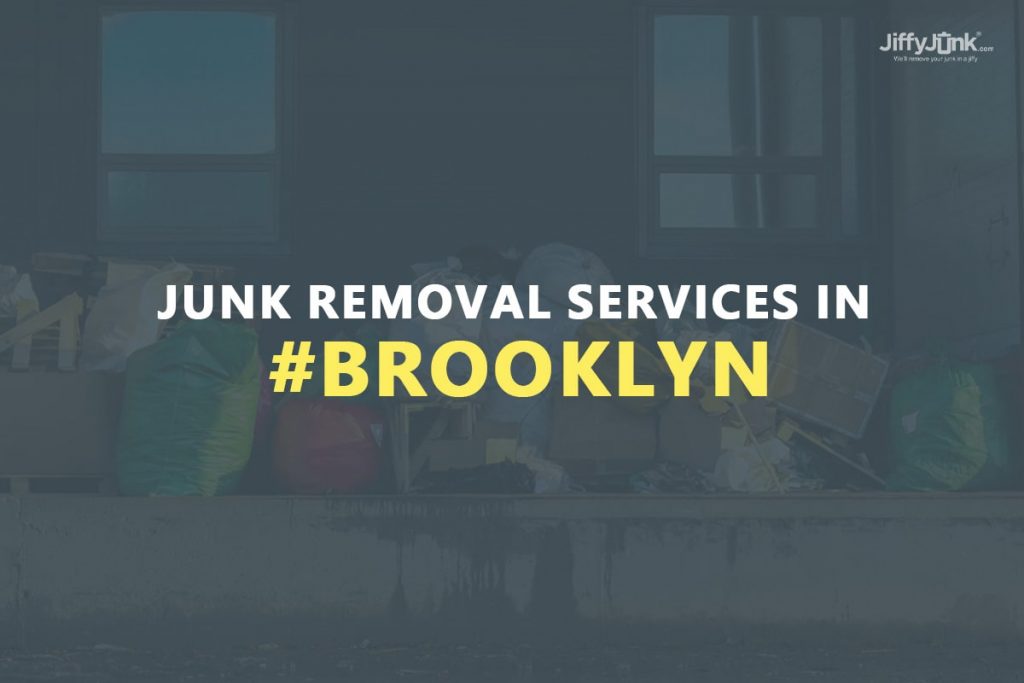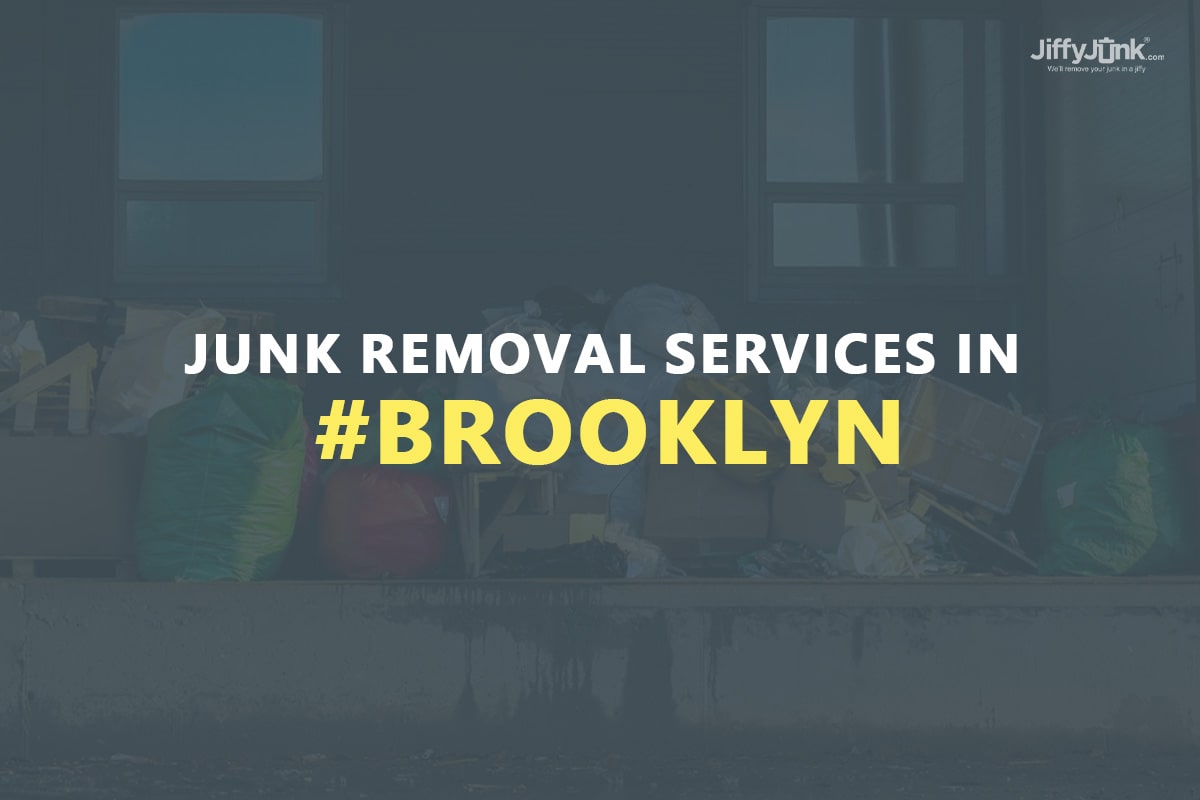 Who Are We?
Jiffy Junk is a junk removal company that provides top-notch junk removal services nationally. We are based out of New York and we provide junk removal services in New York and surrounding areas.
We provide every type of junk removal service that may be required. We are the perfect solution for every trash removal problem that you may have. Jiffy Junk is a local New York company that values the quality of service in everything we do.
We have cultivated a mentality where no job is small for us. Hence we have provided our services to small houses that need junk removal to large companies that need office junk removal services. For there is no big or small, so just give us a call!
Junk Removal Services We Offer In Brooklyn
Jiffy Junk has an eye for detail, this allows us to provide great quality junk removal service year in and year out. Along with this, we have a staff that has been trained professionally to provide any sort of junk removal services that may be required.
With a combination of the two, we can proudly say that Jiffy Junk offers an extensive list of junk removal services that will serve any and every Brooklyn native out there. We have done home junk removal, office junk removal, estate junk removal and even hauled away junk from construction sites in Brooklyn.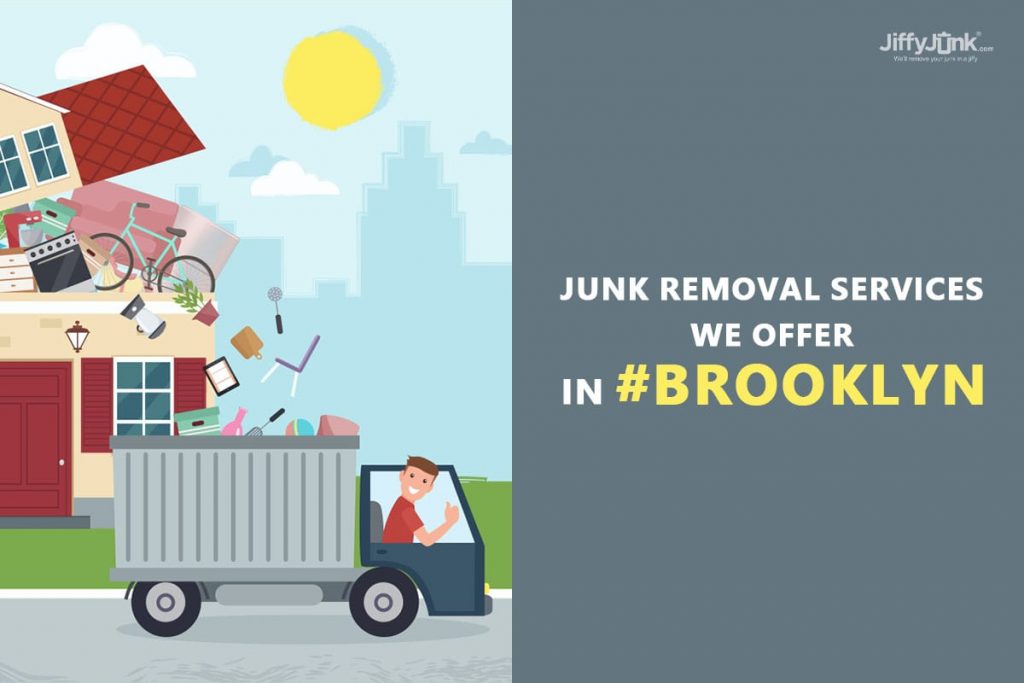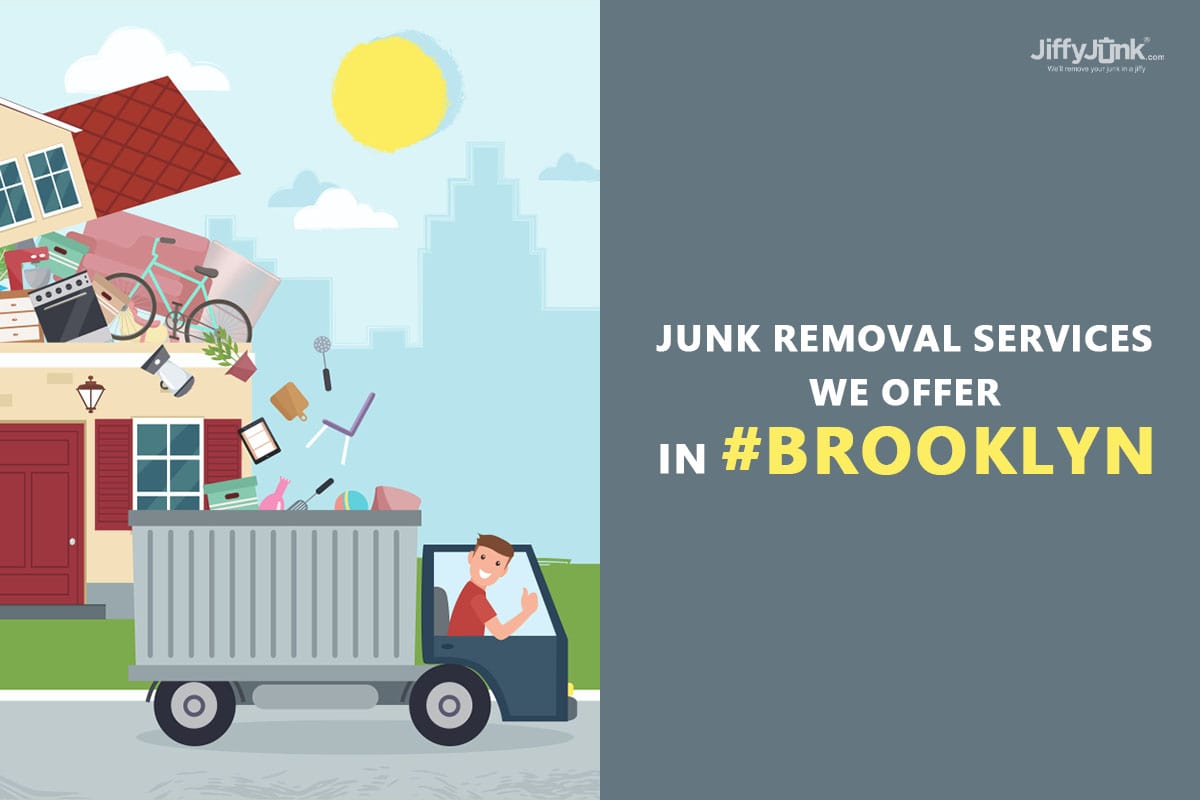 It doesn't matter whether you are on the ground floor or the 50th our team will complete the junk removal process with the utmost efficiency. If you need your home, estate, office to be clear of junk then Jiffy Junk is the right choice.
We will do it all and do it with a smile. Because of our diverse offering of services we have gathered a list of diverse owners as well. We have homeowners, estate owners, office bosses, and even construction companies as our clientele. Here are some of the services that our clients have taken up:
Scrap Metal Removal
Yard Waste Removal
Old Clothes Removal
Storage Cleanout
Home Junk Removal Service In Brooklyn
So an average Brooklyn native goes through a lot of stuff. So it's no wonder that there is a lot of junk that can pile up. Whether it's old clothes or other items that you stopped using or maybe even old furniture that needs to be hauled away.
What would take you days even weeks to complete we can do it much faster. We here at Jiffy Junk excel at-home junk removal services. Most of the time you may have old furniture that you need to get rid of but don't know-how.
So we come in and take it off your hand. We know how to properly dismantle your furniture and get rid of it properly. Our furniture removal service has been lauded as one of the best by our Brooklyn clients.
So if you need to get rid of your college couch then don't worry. We will get rid of it for you. Our efficiency and the blistering pace of work doesn't mean we fall behind on quality.
Our team makes sure that they have provided a certain quality before leaving the premises. So if you are a Brooklyn resident and need help getting rid of the junk in your home then call Jiffy Junk.
Commercial Junk Removal Service In Brooklyn
Now with so many businesses around Brooklyn has become a hub for many successful businesses. So oftentimes businesses need office relocation or offices may have a lot of junk piled up over time.
Now, most junk or trash from the office needs special processing and disposal methods. Your office can create a lot of junk. From broken equipment to defunct furniture to appliances. These things need attention and care when being disposed of.
Especially junk appliances and broken furniture. For this, it is always better to go with a team that's well experienced in office junk removal. Our team has a mix of veterans and specialists with expertise in office junk removal.
Whether your office is on the ground floor or the 50th we make sure we provide the same quality of service throughout. Wherever you are in Brooklyn you will always find Jiffy Junk to help you with your office junk removal problems.
Estate Removal Service In Brooklyn
Now if you have an estate in Brooklyn then you already know the amount of junk that can pile up within months. This means that your estate can start looking dull and dreary and lose appeal over time.
Now cleaning or removing junk or trash that piles up in estate is a huge task that can take you weeks and even months to finish. This is why Jiffy Junk offers the best estate junk removal service for its Brooklyn residents.
Along with old furniture and other knick-knacks, broken decorative ornaments can pile up. Many of the junk that piles up in an estate needs proper processing and disposal so it can become overwhelming for many.
This is why Jiffy Junk is there, we do all the lifting for you. So that you have a clean estate without any damage along with you saving money and more importantly time. With a long time partnership with our clients, we can safely say that our quality of service is impeccable. This is why we can say that we offer the best estate junk removal service in Brooklyn.
Construction Junk Removal Service In Brooklyn
Now with a booming industry and a growing population, Brooklyn has become a hub for development. This means that there is plenty of construction work going on all around. With so many buildings, houses, apartment complexes, and businesses being made the amount of junk from construction sites is huge.
This is why we offer a dynamic and efficient construction junk removal service for Brooklyn natives. Construction work involves a wide variety of trash that can be a hassle for workers to get rid of.
A construction site will have rubble, small fragments of broken material to large chunks of unusable material and many other things. These things also need to be disposed of properly which is something the construction company isn't capable of handling.
This is why they usually call specialists and that's where we come in. We provide the best cost-effective construction junk removal service in Brooklyn and other parts of New York.
Our entire staff has been professionally trained to handle any sort of construction site with the utmost efficiency. And with our experience in dealing with construction sites means that you can trust our quality of service to be top-notch.
Eco-friendly Junk Removal Services
A lot of people means a lot of waste. This means that it can have a lot of bad impacts on the environment. We here at Jiffy Junk take our environmental responsibility seriously. This is why we offer eco-friendly junk removal services for our clients.
We have a green team specially trained to dispose of junk in an eco-friendly way. Our team consists of people who are well-versed in eco-friendly junk removal and with our years of experience, we can say we are one of the best in Brooklyn.
We understand that it takes a lot of time and effort for someone to be able to dispose of junk in an environmentally friendly way. And frankly enough we understand that you may not be able to do this properly.
This is why we offer eco-friendly junk removal services for all our Brooklyn customers. We will provide eco-friendly solutions to your residential or commercial junk removal problem. From dismantling your old couch and processing the separate materials to disposing of the material properly we will do it all.
So you don't have to feel bad about having an impact on the environment because we make sure to take care of it for you. So for the best eco-friendly junk removal in Brooklyn then contact Jiffy Junk right now!
Junk Removal In New York
With years of experience and a happy client list and extensive full service on order, Jiffy Junk has become one of the most popular names in Brooklyn when it comes to junk removal. We care about helping people out with their junk removal problems.
Providing the best junk removal service for New Yorkers all around is our primary drive. We are committed to giving the complete experience in junk or trash removal. Over the years we have grown into one of the best junk removal companies in New York and Brooklyn. You can find our services in places like:
With a long-standing presence in New York and Brooklyn, Jiffy Junk has become a significant name in junk removal.
And being a native of New York ourselves we have a great relationship with the locals. If you are thinking about hiring locally then there is no better option than Jiffy Junk.
For prompt, reliable junk removal in New York – call Jiffy Junk today at (844) 543-3966 to get your job scheduled.
Jiffy Junk Junk Removal Services In Brooklyn




5

/

5

based on

1083

reviews. Review Me