How COVID Changed Junk Removal Services in Pittsburg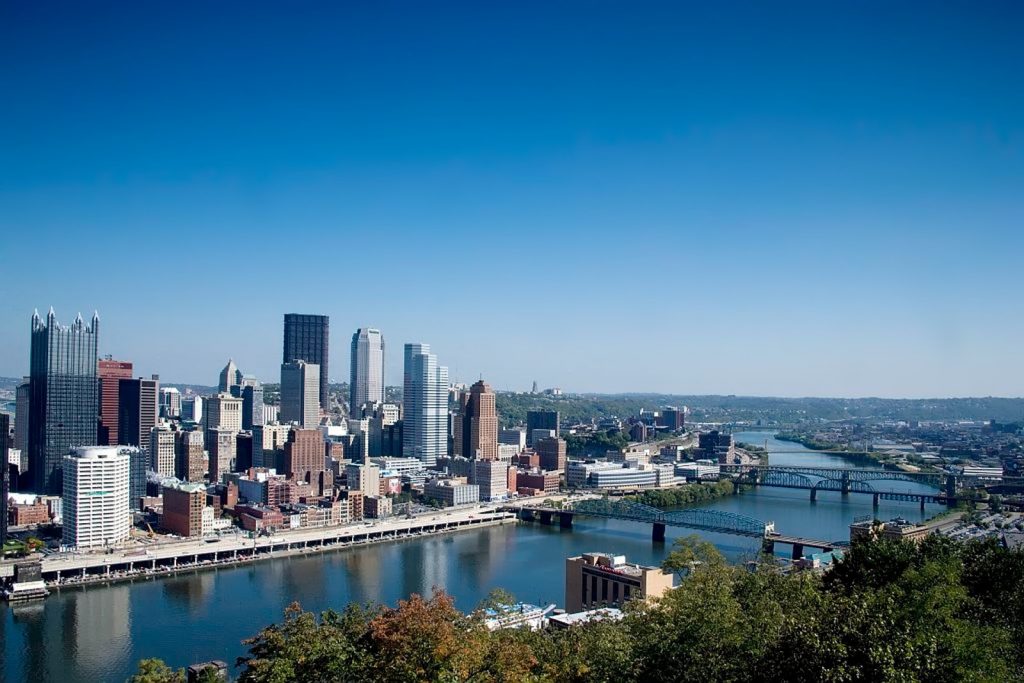 Covid has impacted us all in one way or another. Everything from industry to how we interact and communicate and even down to how we get rid of our junk. Last year, many trash services were suspended. Nevertheless, you can contact us at Jiffy Junk to find out how we carry out our full-service junk removal safely and ethically, as always. In fact, why not turn this into an opportunity to redecorate or declutter? Luckily, if you're an experienced Pittsburgher, you won't have a hard time finding good junk removal services.

 
Pittsburg Economy and the Impact on Junk Disposal
 

In an attempt to boost the economy and help people during these difficult times, Pittsburg is putting in place some extra measures. To give you an idea, some of these are described below: 
Incentives include building affordable housing
Plans to increase subsidized housing 
Transform offices into apartments 
Housing becomes a bigger priority when so many people are losing their jobs. Moreover, several have started moving out to the countryside where expenses are lower. There's also generally more space for social distancing outside cities. Therefore, Pittsburgh has launched new projects to build affordable and subsidized housing as well as to revitalize old and worn-down buildings. All this will increase construction debris that has to be hauled away and disposed of or recycled ethically and in an eco-friendly way. 

Another interesting trend is that more people are increasingly enjoying working from home. Many say that they won't go back to being full-time in the office. Most estimates state that we'll perhaps spend 1 to 3 days in our offices. This has a huge impact on businesses with office blocks and many have already started downsizing their office space. This often creates a pile-up of old office equipment. Just like anything, printers, photocopiers, and old computers all need to be hauled away by a junk removal company. It's particularly important to execute this type of commercial junk removal carefully and ethically because of the danger of so many components to the environment. This is why you should confirm with your junk removal service company exactly how they dispose of old equipment.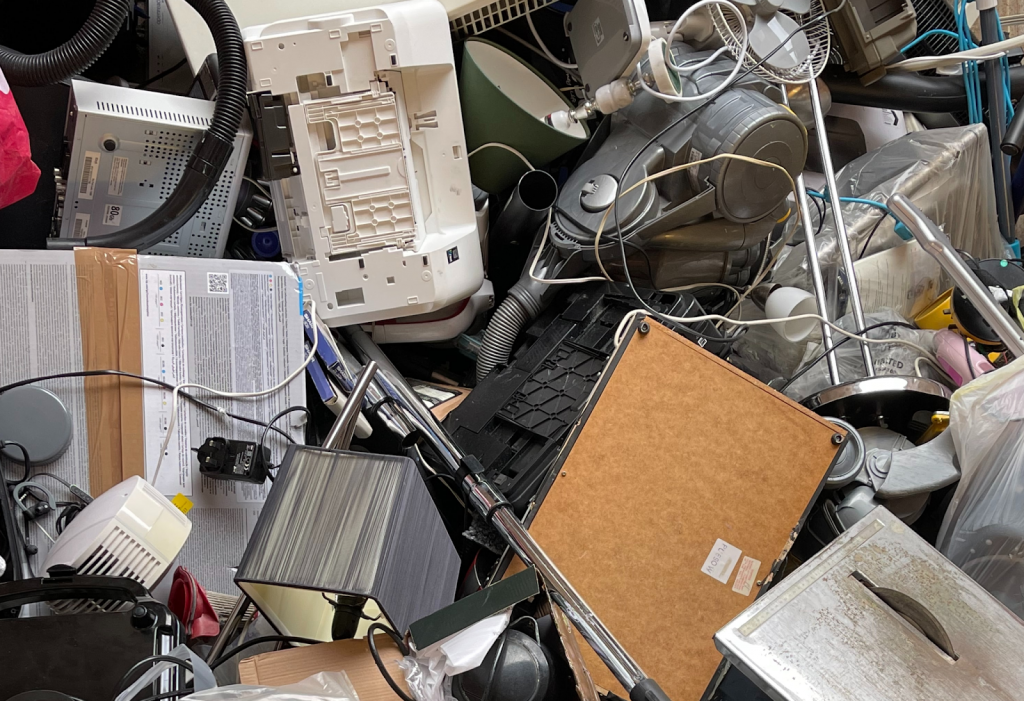 Covid Impact on Junk Removal 
2020 junk pickup restrictions and their impact 
Service providers pick up the slack 
New sanitization services available
With so many suspended trash services last year, people had to rethink their junk. People spent so much time at home but still needed their trash hauled away. Therefore, they started contacting junk removal companies rather than relying on local services. Of course, these service providers had to demonstrate that they were taking health safety precautions to reassure both their teams and their customers. This meant wearing personal safety protection. However, at Jiffy Junk, we also decided to take even further steps to sanitize work areas before and after junk removal. Therefore, our locally owned and operated team was proud to continue supporting Pittsburgh with its bulky trash.

Naturally, not everyone was overjoyed at the idea of strangers walking through their homes. People were nervous, and rightly so, at the potential risk of spreading Covid. For this reason, the top junk removal services added extra precautions to reassure their customers. In fact, customer service became the key differentiator last year and continues to be a priority as people want to feel safe. An example of a sanitization step is to use hospital-grade disinfectant to mist all surfaces. Once the area is cleared then disinfectant is applied directly to leave all your rooms safe and clean.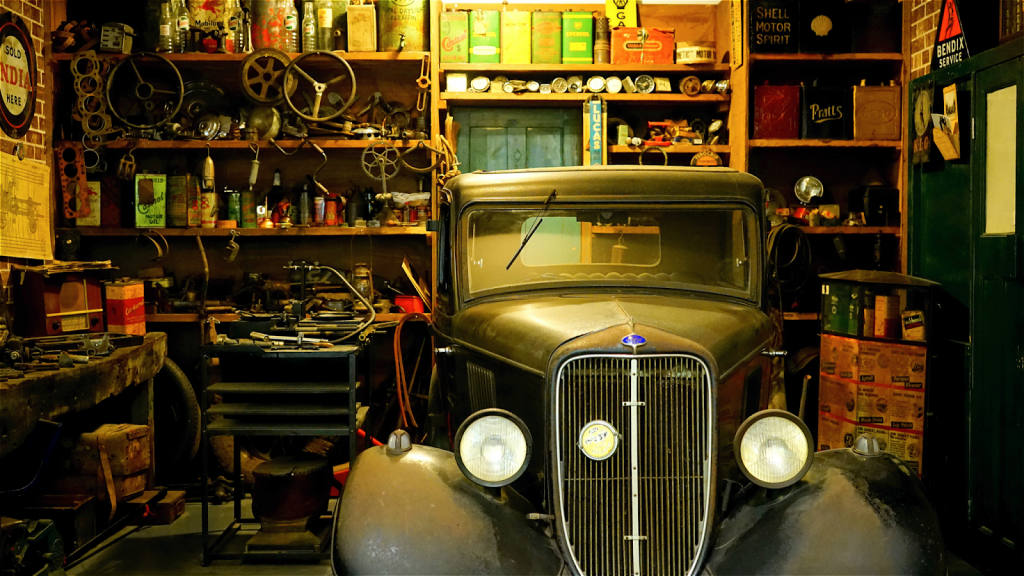 Covid Impact on Homeowners and their Junk Removal Needs 
An increase in home projects 
Many considering moving out of the city 
With so much more time spent at home, many people have started clearing out lofts and spare rooms. They've also started doing a lot more DIY and general home improvements. Interestingly, the overall US economy declined in 2020 by about 3.5% but home improvement went up by almost 3%, according to CBS Pittsburgh. This means that there are lots of people out there looking for help to haul away old furniture, unwanted items, used or broken appliances, and general trash. This is also why junk removal companies have had to re-think their processes to cope with the extra challenge presented by Covid. Most city services were suspended so the service providers had to step up. 

As briefly mentioned, people are starting to move out of the cities or at least considering it. Cities will always attract people because of the buzz but a few will prefer to stay away. Having said that, Pittsburgh is one of the best places in Pennsylvania with many bars, restaurants, coffee shops, and parks. 

Pittsburgh is often quoted as one of the best places to live in the US for young people because of its vibrant lifestyle. It's not a crazy city, as such, but instead offers a pleasant urban-suburban community feel. Nevertheless, Covid has forced people to reconsider their lifestyles and some will choose to move. Let's then not forget that moving house is always a great opportunity to declutter. 

 
Junk Removal for a Happy Mind 
Declutter to decrease stress
More space for new things 
Let go of unnecessary things and find peace of mind 
There are so many advantages to clearing out your house or office space that don't just revolve around DIY or other home improvements. Studies show that a decluttered home feels much more peaceful than a disorganized one. People quickly feel overwhelmed when surrounded by mess or too many objects because it feels out of control. Generally, we appreciate tidiness and having physical room to move around in, all of which help create mental space. There's also something about decluttering that makes us feel that we've achieved something. Essentially, we can breathe again and even shop for new things, which is always fun. 

Of course, we all love buying things either because they make us feel special or better. Then again, science has now proven this to be an illusion. Money and stuff don't make us happy and actually, often have the opposite effect. This is because when we buy things, we're motivated by external needs such as wanting to look better than our neighbour, for example. We've all done it. In contrast, true happiness comes from being content with who we are and doing things that match our values. This usually translates into investing in experiences and in creating memories. These can be anything from spending time with your family to buying books that enable you to experience new viewpoints.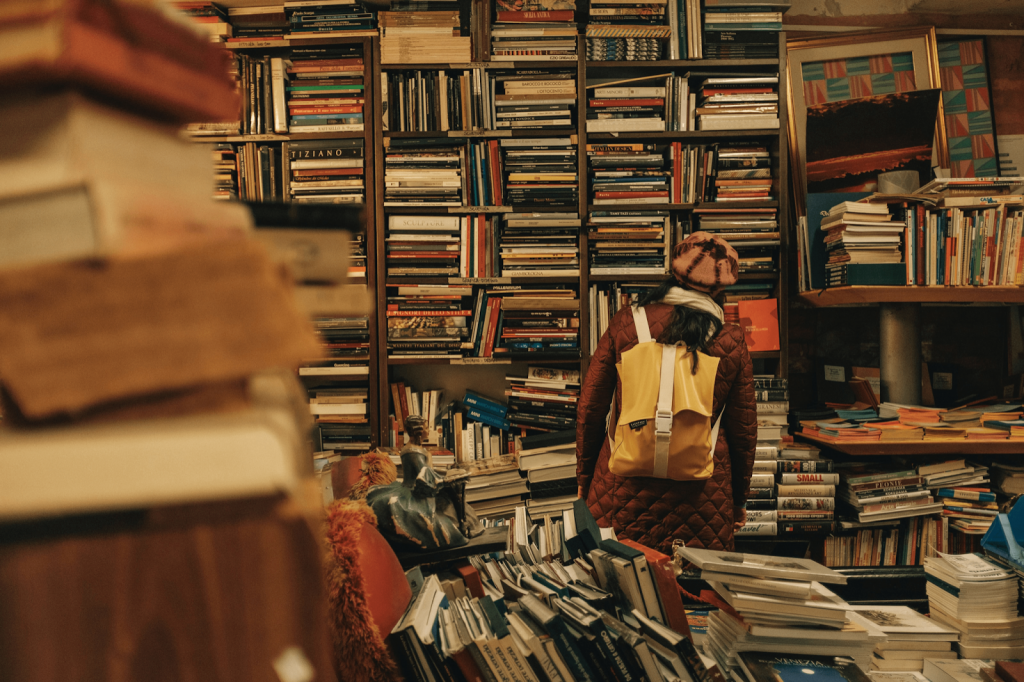 How to Leverage Covid and Junk Removal Services 
Visualize your future space
Consult junk removal services for ideas
The art of simple, open spaces and uncluttered living was heavily influenced by Japan's Zen Buddhism. Essentially, the idea is that by letting go of clutter, you let go of the past and give yourself the space to enjoy the present. Think about all those objects or clothes you hold onto because they remind you of something or someone? The question is, do you really need that item to cherish the memory, and is it holding you back from living today? 

We also often hold onto clutter as a safety blanket. If you're a secret hoarder then you'll appreciate what that means. Of course, it can be terrifying to consider letting go of all those items you hold onto. Then again, it's also what's stopping you from appreciating life as it is now. Even if you start with small steps, hauling away old items will set you free and allow you to breathe again. 

A great way to help you relax and start your decluttering project is to imagine what it's all going to look like afterward. Perhaps you'll even have more space for things like flowers to brighten up your rooms? Then again, you might enjoy finally being able to see your carpet or your favorite chest of drawers that are no longer hiding behind random stuff. To get you started, you can call any junk removal company and ask for advice. Remember that they've done this time and time again and even helped empty old estates. They know the tricks and they'll be able to walk you through everything so that you don't need to worry.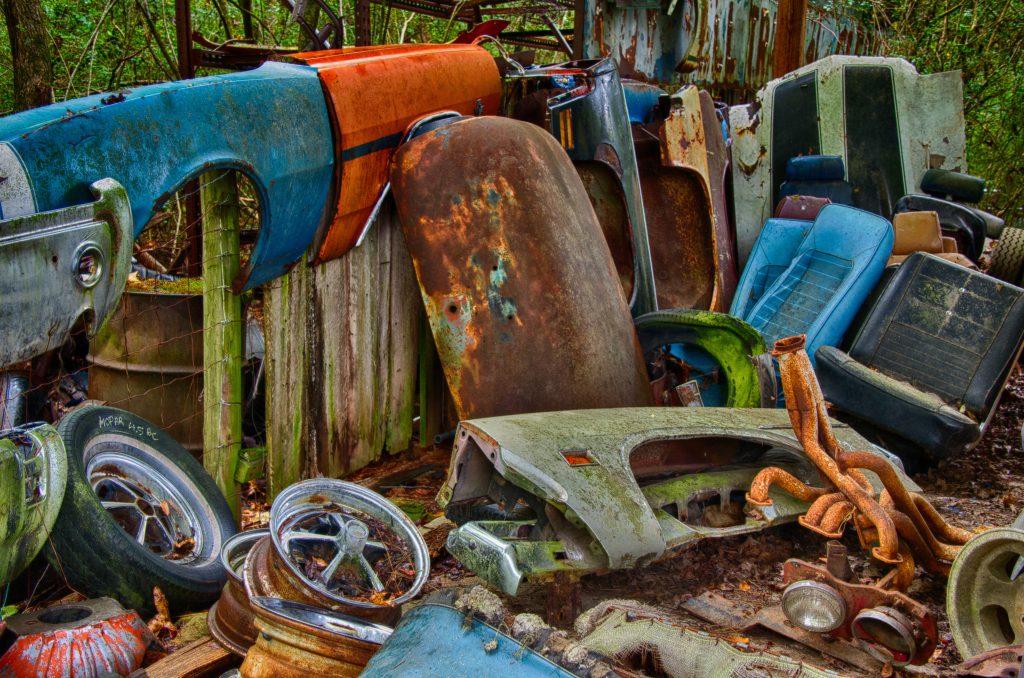 So, where do you start? 
Schedule slots within your extra time at home
Apply the KonMari method and declutter in 5 steps 
It might sound obvious but you'll actually need to schedule time in your diary to clear out your space. Otherwise, it simply won't happen. It's too easy putting off going through your property to get rid of stuff. Often, strong emotions also come up. So, be kind to yourself and plan to do a small section at a time. It gets easier with each step you take. 

If you're not sure where to start then check out the KonMari method. This useful decluttering technique was developed by a Japanese organization consultant and breaks everything down into categories. Traditionally, we tend to declutter one room at a time but instead, the KonMari method encourages you to do it one category at a time. So, you could perhaps start with all the clothes in your house regardless of which room they're in. As you review each item, you think about whether it brings you joy. If it doesn't, then trash it. Then again, another useful question is whether you've used it in the past 6 months. 

The idea behind focusing on categories is that it's easier on our minds. It keeps things simple and gives you a structure that you can follow without overthinking it too much. Another advantage is that you review your house as one property rather than as a sum of rooms. This makes everything much more visible so that you can better plan how to tidy up your various things going forwards. You then start appreciating your house as a holistic haven rather than as a jumble of parts.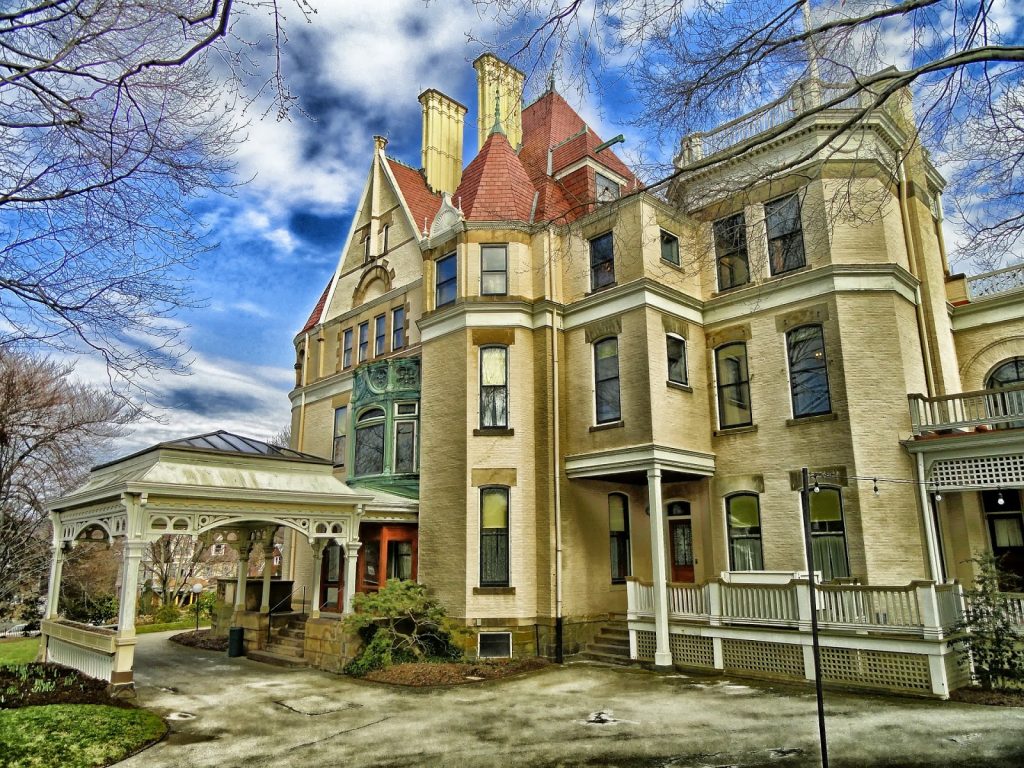 What's your Next Step for your Junk Removal Project? 
 

We all know that Covid has had a major impact on all our lives. The small glimmer of hope is that it allows you to appreciate your home and how to maximize it. Of course, DIY and home improvement projects can be great fun and very fulfilling for many people. Although, the most successful projects usually start with some decluttering. 

Don't let Covid stop you from taking control of your space because it's very easy to call a junk removal company to haul away your unwanted stuff. They'll even carry your old bulky furniture and appliances that you no longer want and then leave everything behind extra clean and safe. These days, you can expect them to sanitize everything, along with wearing protective gear, to protect you from any risk of Covid. Of course, if you prefer you can simply ask for dumpster services and do the carrying yourself. 

Nevertheless, don't underestimate how much a junk removal team also removes your stress and hassle. They'll even help you through the more emotional times by removing those unwanted items with no questions asked but with speed and efficiency instead. So why not call our Jiffy Junk removal company today and get a consultation with a quote? You'll then be well underway with your decluttering project and the best part, you'll have a friendly team to help you through it. After all, it's about finding joy in our lives. 
Interested in

Getting Started?
Have a big cleanout job that needs to be done right away? Contact us today. We'll get rid of your junk in a jiffy!
What Our

Customers

Are Saying
Thousands of satisfied customers across America have shared their Jiffy Junk Experience.