Need Junk Removal in Houston? Jiffy Junk to The Rescue!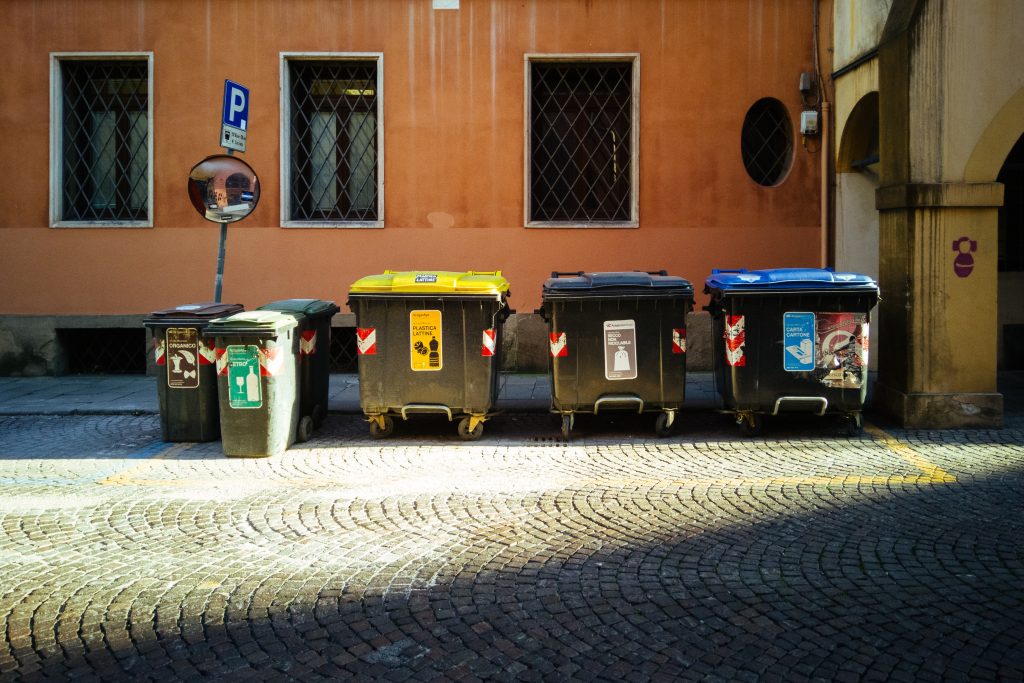 Do you have a lot of hoarded stuff that you have no idea what to do with? Perhaps, you will undergo a big move and don't know what to do with your discarded stuff. Just contact our team in Houston. Our Jiffy Junk team headquartered in the area serves as one of the best junk removal companies. After all, we focus on meeting our customer needs. Find out more about our services below. 
Our Commitment to Our Clients for Ultimate Satisfaction
Jiffy Junk serves the community with an exemplary junk removal services company. We prioritize our customers and understand you have a busy schedule. When you book an appointment, we will arrive promptly because we respect you. A lot of our clients vouch for our excellent services, which you can find via reviews and testimonials. Thus, we feel proud to say that our team offers one of the best customer services in this niche. 

Furthermore, we fully understand how hard you work for everything that you have in life. Hence, we offer no-obligation quotes and estimates for our junk removal services. We can provide the following for you:
On-site estimate if you want one of our team members to come and check
Online estimate using our online contact form
Telephone appraisal by giving us a call and speaking to one of our representatives
We value transparency, so when our competitors hide their pricing details, we become vocal about ours. Our mission is to provide you with more value. Therefore, when you get in touch with our team, we feel confident to say that you will not be disappointed. 
Trust in the Services of Our Fully-Vetted Team Members
We live in a dangerous world now. That's a line you will often hear on television. After all, the news states that crime rates are at an all-time high in Houston. We understand why you will feel reluctant to let strangers enter your home or office. Your property is your sanctuary, so you don't want any shady characters going near your space, belongings, and, most especially, your family. Don't worry because we feel the same way, too.

Safety and security are paramount to our Jiffy Junk team. For this reason, we vet our junk removal crew with stringent background checks. Every person on our team has undergone a criminal check and a thorough interview. We vouch for each of our team members because we do not let shady personnel in our company. 

Hence, if we can't trust them enough to enter the walls of our office, you can rest assured we won't let them into your house. Honesty and trustworthiness are values we prioritize. Thankfully, everyone in our team upholds these virtues. We provide honest and exemplary work because we know we won't last in this competitive industry if we don't live up to that. 

Most of all, our junk removal team has fully undergone training. After all, removing unwanted things is not just a matter of carrying them and discarding them. Thus, we've trained them to be very careful because we want to avoid damaging the other things in your home. We provide the proper tools and techniques, so they can skillfully cart off all the unwanted stuff you have on your property without any glitches.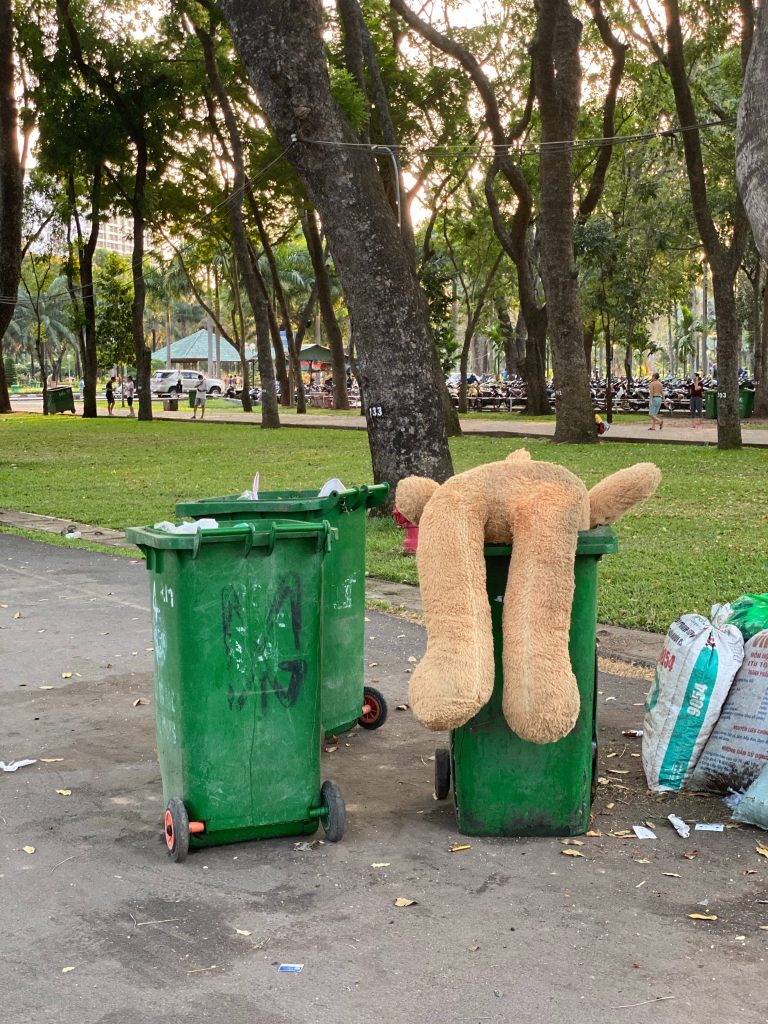 What Things Our Crew Takes
Got a lot of crap that you want to let go of but don't have time or truck to cart them off? Let our junk removal crew in Houston come to your rescue. We take just about anything you no longer want. You can take advantage of our complete junk sorting and hauling services, so you don't have to worry about anything at all. 

Take a look at some examples of the trash our team will haul away for you: 
Yard waste
Appliances
Foreclosure cleanouts
Mattress 
Old tubs
Hoarded stuff
Certain construction waste
Office junk
Carpet removal
Garbage retrieval
Books 
Furniture
Old clothes
Sporting equipment
Toys and many more
Our crew with our big truck will clear the junk from anywhere in your home or office. After we take the things, we shall do a thorough sweep all over the area. We also offer dumpster rental services where you can rent out different sizes of dumpster for a certain time frame. From there, you can clean them as you go and load them on the dumpster. However, we must note that our junk removal and dumpster services will only take non-hazardous junk and bulky waste. 
List of Items We Cannot Take For Safety Reasons
Some customers assume since Jiffy Junk is a junk removal company, we can take anything and everything. Unfortunately, this does not hold true because the law will not allow us to. Certain items like asbestos or chemical waste have very stringent and special disposal systems that cannot be handled by regular people and equipment. 

For this reason, you will hear these materials referred to as hazardous waste. For the health and safety of our team, as well as yours, we cannot take them. Many of these items are usually liquid, so they can spill if not disposed of in proper canisters. If they contaminate the other items, none of them can be recycled or reused. 

It would also adversely affect our operations if the items spill on our truck and personnel. Furthermore, truck beds don't have a seal, so whatever has been loaded could leak on the road and splash onto other vehicles. This scenario will turn out to be a total environmental hazard that will result in steep penalties and potential lawsuits. For this reason, our junk removal team cannot take the following dangerous materials:
Construction Items: paint thinner, paint, propane, kerosene
Home care items: bleach, drain cleaners, ammonia, aerosol cans, oven cleaner
Garden materials: pesticides, herbicides, compost, fertilizer, rodent killer, pool chemicals 
Automobile stuff: gasoline, radiator cleaner, batteries, brake fluid, motor oil, antifreeze
Products with mercury: thermometers, iodine, thermostats, fluorescent bulbs
Items with Freon coolant commonly found in older items (Freon has been tagged harmful to the ozone layer, so these old appliances need a licensed technician for handling.)
Other things: biological waste, medical waste, asbestos, radioactive waste, ammunition, explosives
As much as possible, our Jiffy Junk team strives very hard to provide as much junk removal as possible. Thus, we look for ways to continually help with the categories listed above. If we cannot take them, we will connect you to the proper specialist to ensure everything will be dealt with swiftly. After all, we commit to helping you clean your property and leave when it's spic and span. 

If you have any questions about your items, you can connect with our customer services representatives. We shall be very happy to assist you and shed light on all your queries. Just keep in mind that the hazardous waste rule applies to all our services, from complete junk hauling to our dumpster disposal services. 
Eco-Friendly Junk Removal Services
Our Jiffy Junk team understands that every single one of us shares the planet. Thus, we must all be good stewards of the earth for future generations. With this in mind, we share our resources to make the community a more healthy and liveable place. We have a lot of industry partners that reuse and recycle the things that we get. 

You can rest assured that we don't indiscriminately dump the things in the landfill. Everything that gets sent there takes time to biodegrade. They fester in the dumpster for many years. Improper dumping of these items can lead to:
Release of greenhouse gases that deplete the ozone layers 
Harsh toxic chemical in the air
Promote global warming leading to ecological imbalance 
As a responsible junk removal facility, we aim for responsible waste removal to ensure a better tomorrow for all our children. Firstly, we segregate all your donations to assure they end up in the proper place. Secondly, we donate what's still highly usable to organizations that need help. Thirdly, we bring the reusable items to recycling centers to give them new life. Finally, the unusable stuff gets discarded responsibly following stringent environmental protocols. As the ones living on the planet, we take our responsibility in protecting this world seriously.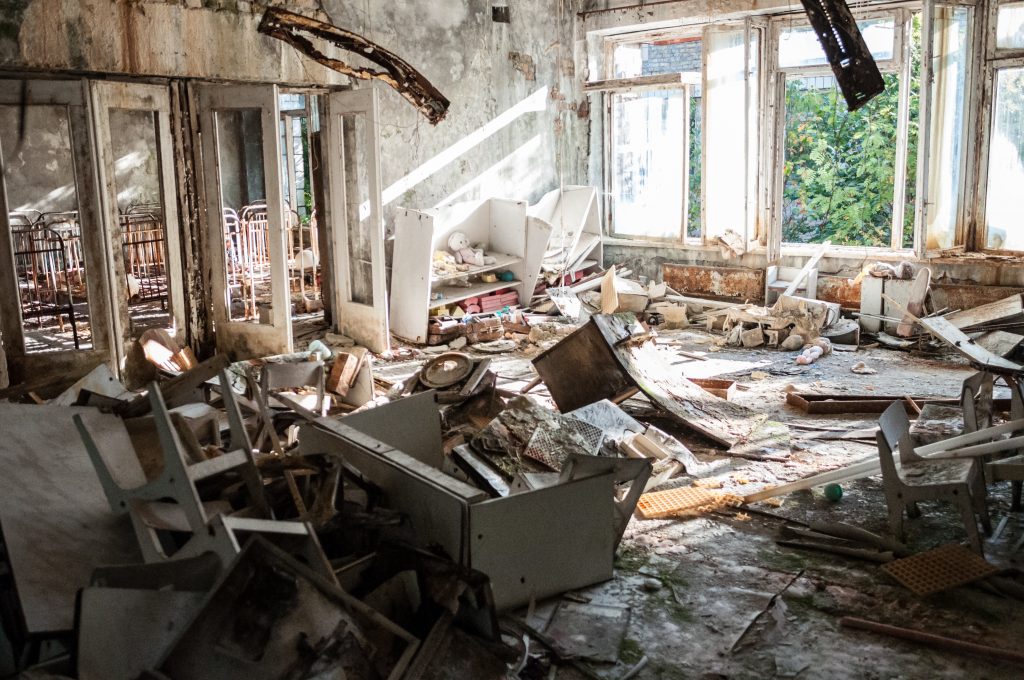 The Benefits of Removing Junk From Your Property
Do you own a lot of junk that you want to get rid of? Don't wait for too long. Any day is a great day for junk removal. The urge to declutter doesn't just happen in spring. It can occur any time of the year. Thus, when the feeling strikes, seize it and hire our Jiffy Junk team to reap the best benefits. Take a look at the perks below.
1. Conserve Time
Time is a precious non-renewable resource. When you hire a professional service like ours, you won't eat up your time doing things you don't like. Instead, you can focus on your family or business. A dumpster rental will result in a massive headache. Go for a full junk haul to free yourself from the stress of figuring out the logistics. When our schedule is light, we can provide the same-day service.
2. Save Cash
Time saved equates to money savings. Whether you're a homeowner or business owner such as construction, property management or even an office, hiring professional services is an investment. Though you spend a little, you conserve your energy and time, which means you can do more for yourself and your business. 
3. Receive Exemplary Services
When you contact a reputable company, you feel secure about the people coming into your home or work. The peace of mind that comes with this is unparalleled. Most of all, you get the assurance everything will be dealt with swiftly, following safe environmental protocols. 
4. Enjoy Organized Spaces
When you declutter your home or office, you get neat and clean space. Remember, a chaotic environment results in a chaotic mind. It saps your energy just looking at the mess. With junk hauling and trash removal, you regain cleaner spaces. With harmony all around you, you can benefit from a more positive environment. 
5. Discard Responsibly
When you work with a team like Jiffy Junk, you know everything will be done responsibly. Larger items and furnishing with life left in them shall be donated to charity. Knowing your things will be put to good use makes it a lot easier to let go. On top of that, hiring our team assures your junk will be sorted and recycled. Everything won't be merely dumped in the landfill to fester and rot. Best of all, we shall do the sorting for you so you won't ever have to touch the mess. 
6. Decrease Injuries
Many large items littering up your home and office can be hard to remove. Without professional help, you cannot do it on your own. Attempting to do so can result in an injury like a slipped disk in your spine, broken foot, neck strain, and the like. Some need disassembling before they can be moved. Thus, leaving this task to professionals assure you get good results without any problems. Leaving it to the pros means you can take advantage of their tools, skills, and equipment to get the job done faster and safer. With tools and manpower, we can even handle large-scale jobs like warehouses and big offices without any issues. 
Regain Peace of Mind With the Best Services in Houston
With the amount of junk you have to deal with in your home or office in Houston, you have a lot of safety hazards that can turn into accidents. Most of all, the clutter can impede people's movement, which can be fatal during times of emergencies. Hence, it makes a lot of sense to call the pros so you can regain your peace and clarity. 

Remember, no one feels comfortable in a messy house or a cluttered office. The eyesore turns people off and creates a bad impression. It can even impact everyone's frame of mind and productivity. With the right team, you can restore your peace of mind in a jiffy with little effort on your part. Call our Jiffy Junk team, and we will do all the worrying for you, leaving you with a clean space that you can enjoy.
Interested in

Getting Started?
Have a big cleanout job that needs to be done right away? Contact us today. We'll get rid of your junk in a jiffy!
What Our

Customers

Are Saying
Thousands of satisfied customers across America have shared their Jiffy Junk Experience.