Junk Removal Benefits the Environment – But How?
Let's be honest: most of us end up having hoarded so much stuff that we inevitably keep a lot of junk that we don't need at home. Unfortunately, this clutter can adversely affect our daily life. After all, a cluttered environment equates to a chaotic frame of mind. For this reason, we have to clear up and organize the junk that's hidden in our home. Dumping them all in the landfill to rot and biodegrade over time will just hurt mother nature. If you want to be a good steward of the environment, you need an eco-friendly approach towards junk removal. Check the services from Jiffy Junk.

At Jiffy Junk, we are experts in handling junk removal in an environmentally-savvy way. With our network, we have companies waiting for spare parts, charities that need donations, and organizations that recycle. With our method, you will not only be helping the environment, but you help other people, as well. What a win-win situation! Remember, as human beings who share the planet, we are all part of the planet, and we depend on our environment for survival. Hence, truts in our junk removal services to properly dispose of your junk with safe removal methods.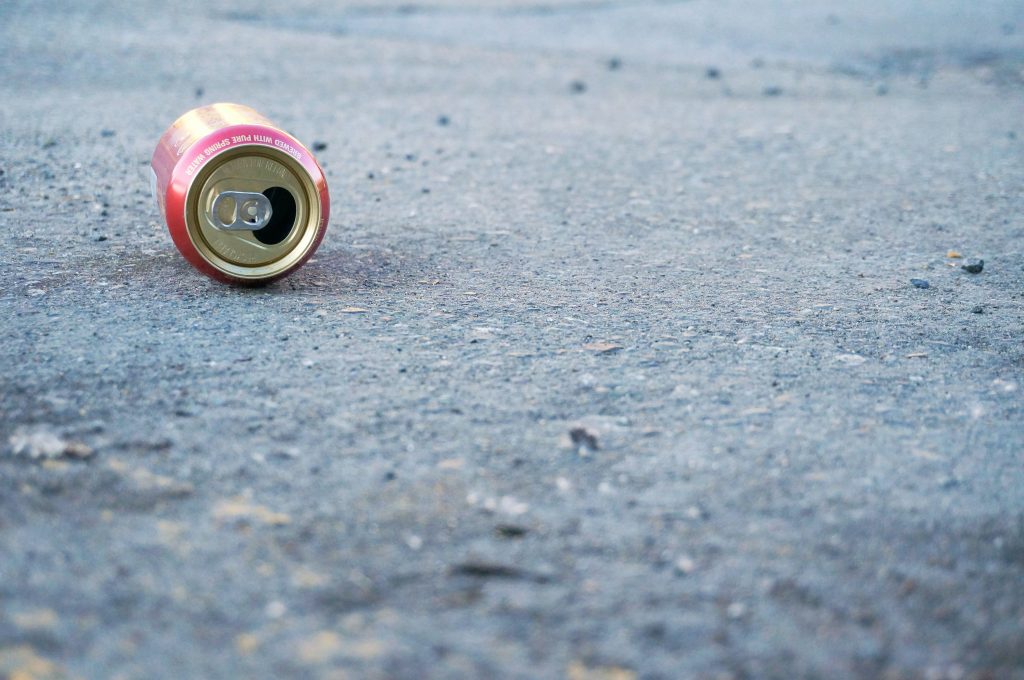 Alarming Facts and Statistics
When you think of junk removal and trash disposal, you think it involves relocating your junk away from human populations. This assures that the air you breathe and the water you drink are both safe and pure. However, when garbage breaks down or burned, it leads to air pollution. Consequently, this triggers respiratory problems for some people like allergic rhinitis or asthma. Hence, it is better if you can dispose of your trash responsibly.

At Jiffy Junk, we can assist you in taking the accumulated junk in your home to those who need them, to recycling facilities, or to approved landfills that safely dispose of biohazards. With our help, you can be a good steward to the environment as your junk will not end up as a pile of trash waiting years to disintegrate. We know responsible landfills that use special liners to prevent harmful and toxic substances from seeping into the ground and contaminating the water. Moreover, they are mindful of how they incinerate solid waste. This is an issue in our country, according to the following data:

● America takes up 5% of the global population, but we produce 40% of the world's waste.
● Each citizen creates an astounding 56 tons of garbage annually, which can fit in 63 thousand dump trucks.
● Every year, we create 50 million tons of electronic waste.
● An alarming 9.7 million tons of furniture, most still usable or recyclable, end up in landfills.
● More than 11 million shoes, clothes, and fabric that could have been recycled end up in landfills.
● Finally, an astounding 140 million cell phones also end up in landfills.

The list above contains just a few stats that pertain to America. And there's even more! Combined with the facts and figures from the rest of the world, just think about how much damage we are doing to the environment. Without proper junk removal, we continue to hurt the planet as well as the forthcoming generations. If we want to live in a better world, we have to start changing how we do things and put in more effort. It is everyone's duty to save the planet, so we all need to work together for a cleaner, greener, and better world.
Perks of Removing Junk
Getting rid of accumulated junk in our home can be a daunting project. You often feel tired, just by looking at it. And when you actually do it, it consumes a lot of time and energy. However, hiring a professional company like us at Jiffy Junk assures you can do it swiftly and easily. Our services use the best practices that assure eco-friendly junk removal. Consider the following perks of removing junk from your home. We've listed them down just for you!
1. Wonders of Recycling During Junk Removal
The best way to help the environment is by recycling used and unwanted junk. To lessen waste reduction all over the world, you need to implement recycling. This method assures a cleaner, healthier, and greener environment. For example, with Jiffy Junk's junk removal services, the majority of accumulated stuff from your garage or basement is brought to recycling centers. With this, you prevent pollution and save natural resources. This method offers the best for the environment and your community.

You can start the process by separating your junk correctly. By sorting through your stuff, you can determine which items can be recycled and which need to be disposed of responsibly. Take a look at the list of items that you can recycle:

● Furniture pieces like mattresses, sofas, stools, etc.
● Wood pieces
● Metal scraps even junk cars
● Electronic parts form various appliances

Recycling assured you don't just randomly dump junk into landfills. Hence, you do your part in ensuring a healthier environment. Recycling your unwanted or unused items with the help of a professional junk removal company assures you to reduce the garbage in your home. It also reduces waste in landfills, thereby ensuring toxins don't seep in the soil as it breaks down.

Notably, apart from just directly bringing junk to a recycling facility, you can also try selling them online or in a garage sale. After all, one man's junk is another man's treasure. With this method, you can still make money out of your well-built and usable items. The key here is ensuring you dispose of your unwanted stuff responsibly. If you do have waste, a reputable junk removal specialist can assist you and assure the junk is discarded safely and in accordance with environmental regulations.
2. Beauty of Up-Cycling
By using eco-friendly removal services, all your junk will not waste space in the landfill because it can be up-cycled or reused. Reusing or up-cycling plays a major role in the preservation of our environment. It results in a cleaner world when you utilize pieces that still have a lot of life left in them. Moreover, with this method, you can free up a lot of space in your property, resulting in a cleaner home. You empty a lot of usable space and remove unused stuff that accumulates dust and pests like mites, mildew, and molds.

If you find it overwhelming to sort and separate your stuff, call us at Jiffy Junk. Our fully-vetted team knows how to appraise materials. We can efficiently and quickly solve your problems. A few examples of things that can be up-cycled are:

● Wood pieces can be re-milled to create new doors, floors, and windows
● Metal scraps can be melted and re-purposed into new metallic products
● Electronic parts can be recycled and reused as replacement parts
● Plastic materials can be transformed into other objects.
● Repurposing jars into piggy banks or using them as vessels to hold other items.

Remember, up-cycling or reusing is perfect for helping mother it. Why? Because you take the junk and enhance it, giving it a new purpose. When you seek help from a pro, you can help the environment. You will find that most items that you thought were trash can still be rehashed. And what a pleasant surprise that is!
3. Help With Donations
Most of the time, people believe that their junk is worthless and useless. Surprisingly, many items in your home still have a lot of life left. Though they don't have any use for you, you can donate and share them with the less fortunate. You may have done a recent spring cleaning or home remodeling, leaving you with a lot of functional stuff the no longer fits your lifestyle. Instead of letting them decay in your attic or basement, give them away to people who can use them. Through this method, you can get rid of junk and help others at the same time.

Best of all, you can rest easy knowing your usable goods will not rot in the landfills. Hence, you don't contribute to toxic waste. If you don't want to go through the trouble of looking for people, shelters, or non-profit organizations that accept donations, you can seek help from us at Jiffy Junk. We are expert junk removal specialists, so we have a huge network of industry partners that are waiting for your unwanted goods that are still in great shape. When they are still useful, refrain from dumping them and help someone in the process. Items to donate include:

● Old but working appliances
● Functional sofas, dressers, tables, and chairs
● Old clothes, shoes, bags, and other accessories
● Decorations and accent pieces for the home
4. Limiting the Effects of Harmful Chemicals
With proper removal of junk, you can rest easy knowing your trash will be taken off in a responsible manner. A service like Jiffy Junk assures that hazardous chemicals coming from your old items will be handled responsibly. To illustrate, one of the most harmful substances in the world is a chemical found in toys and plastic called phthalate. This material, when not disposed of properly, becomes very harmful to humans. Improper incineration can cause harm to the reproductive system, kidneys, lungs, and liver. Some even associate this material with cancer.

Furthermore, old electrical appliances like cellphones, air conditioners, and refrigerators also contain harmful materials. That's why when you're dealing with them, you need the right method of disposal. Hence, hiring a reputable junk removal service like us at Jiffy Junk assures that you limit the effects of these materials on both people and mother earth.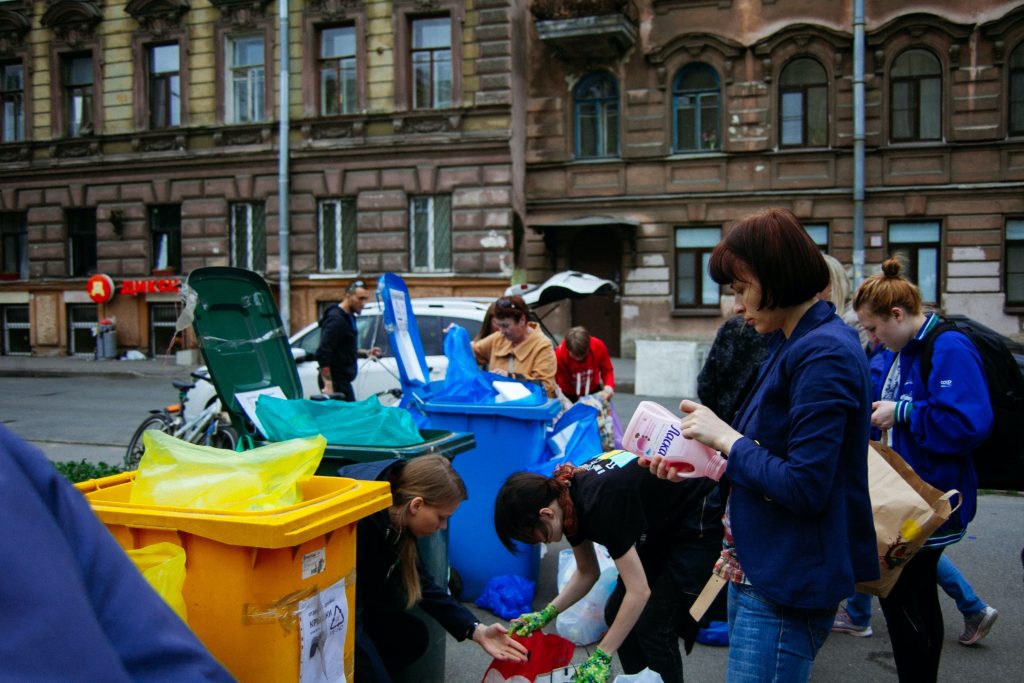 Proper Disposal and Recycling
Keep in mind that different junk necessitates different disposal. If environmental consciousness matters to you, you need to keep this in mind so you can separate the items like appliances, metal, old electronics, books, clothes, etc. Should it be your first time discarding bulky items, you may feel lost about what items can be dumped and chucked in the recycling bin.

If you are committed to going green, seeking professional help is your best bet in this kind of big project. After all, a total overhaul of your home is different from daily, routine maintenance. This takes more effort than simply segregating your bottles and aluminum cans. For this reason, it would be best to work with a professional team who can sort, segregate, and retrieve your stuff in a flash. Proper recycling matters because if you don't do it properly, you will also harm the environment.  

That being said, you need to remember that proper waste disposal every day must also be a part of your habit. If you are conscientious and intentional, you will go a long way in helping the planet and all the living creatures who call it home. Now is the time to stop being selfish. With the depletion of the ozone layer, the whole world already feels the effect of global warming and climate change. The Greenhouse effect has also resulted in extreme typhoons, massive droughts, and relentless bush fires in other areas. If we truly want our planet to heal, we need to pay attention to proper waste disposal and reuse, re-purpose, and redistribute whatever we can.
Final Wrap Up
With safe and responsible junk removal services from a company like Jiffy Junk, you are confident that the environment stays cleaner and healthier. When you limit the amount of crap that goes into the landfills, you play a big role in protecting the world you live in. Honestly, junk removal and decluttering are really overwhelming processes that take time, energy, and attention. That's why it makes sense to seek help to assure you can perform a "green" clean-up process.

In this regard, don't hesitate to call us because we have an effective action plan in place. With our professional sorting, retrieving, and hauling services, we can tackle your mess seamlessly in no time at all. There's no need for you to suffer. Seek help and get things over and done in a flash. Once you've taken out all your junk, you'll feel lighter and freer. Thus, you can surely face the world with a big smile!
Interested in

Getting Started?
Have a big cleanout job that needs to be done right away? Contact us today. We'll get rid of your junk in a jiffy!
What Our

Customers

Are Saying
Thousands of satisfied customers across America have shared their Jiffy Junk Experience.